Operation Puppy: Can Pictures of Puppies Help You Learn?
---
I will try just about anything to get over my afternoon slump.
When 2 p.m. rolls around I either need a truckload of coffee, which will inevitably give me a headache, a five-hour energy drink that will eventually give me the shakes, or a nap, which will most definitely leave me groggier than when I started.
So, when I read that researchers in Japan may have found a safer answer to productivity, I jumped on it.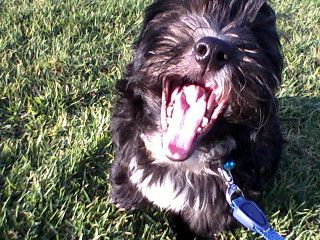 Ready, set, puppy!
I'm going to use puppies to learn. Yes, you read that right. Japanese researchers found that images of kittens and puppies make people more productive.
Claim: Pictures of cute things improve participant's attention and productivity
Could I convince my husband that watching Animal Planet's Puppy Bowl is essential for my workday? Or that my impulsive visits to LOLCats are actually productive, not a complete utter waste of life and brain power like I had once thought?
Just imagine the profound changes for college students everywhere; No more stolen ADD pills, no more topless tutoring and no more reading Cliffsnotes in lieu of reading a real book. Puppies could save learning!
Really, the puppy possibilities are endless. I needed to dig a little deeper.
I decided to start Operation Puppy as the latest installment ofHuman Test Tube, a column in which I take scientific research and see if it actually works in the real world. While the results are only occasionally successful, they are always hilarious.
So, could puppies really motivate in the real world? Operation Puppy involved recreating the lab experiment in a real life context.
Researchers asked participants to perform a task, then showed them pictures from the following groups:
1. Pleasant Foods
2. Neutral Objects
3. Adult Dogs and Cats
4. Kittens and Puppies
Read the rest of Operation Puppy on Vanessa's Huffington Post Column!