Listening to music is one of the easiest and most fun ways to strengthen the bonds between people. Researchers have found that there is a part of our brain dedicated solely to music. Because of this, all sorts of reactions occur in our brains in response to hearing it. Among the most powerful responses are the ones that are elicited when we listen with other people.
Here are three ways that music can improve your relationships:
#1 Hearing music alters the neurochemicals in our brains and triggers the release of dopamine and endorphins. These neurotransmitters boost our mood and allow us to share that positive chemical rush with the people we are with.
#2 Several studies observing indigenous people who use music in their community gatherings, found that listening to music together strengthens the bonds in groups by making people feel like they belong, increasing people's positive perceptions of the people they are sharing the experience with.
#3 Another part of the power of music comes from the way the beat synchronizes people–even if it's just a slight sway, tapping of your foot or nodding of your head, moving in sync with other people makes you in tune with them.
Take advantage of these benefits by incorporating music into as many areas of your life as possible. Here are a few of our favorite playlists to play to help you bond in eight unique social situations.
#1 Party
The music you play at your parties sets the tone for your event. But, if you're not a music fanatic, choosing songs can be a challenge. Luckily, I've created an upbeat party playlist for you:
#2 Date Night
Whether it's your first time inviting your date to your place or you've been married for fifteen years, playing background music during your date will add extra sparks and strengthen your connection.
Pro tip: Music is also a great conversation starter. If you're on a date with someone that you haven't developed an easy conversation pattern with, you can comment on the song that's playing to prevent awkward silences. You can easily evolve this into a conversation about their music tastes.
#3 Coffee
When the locations are convenient, choose to meet at coffee shops that play music you enjoy. If there are none around, create your own artisanal coffee shop vibe by filling up thermoses of coffee for yourself and the people you are meeting with and meet in a place like a park, your backyard, etc where you can play this eclectic coffee shop playlist:
#4 Backyard BBQ
BBQs are an ideal way to bond with friends and family of all ages. While you want your conversations to dominate the event, having some American classics playing in the background will strengthen your BBQ's homey vibe.
#5 Rave
You don't have to go to the club to have a wild, rave experience. Bring the party to your own location with this electronic playlist:
#6 Brainstorm Session
Music isn't often incorporated into brainstorm sessions because it can be seen as a distraction. However, with the right, subtle playlist, the background noise can increase your group's willingness and ability to collaborate with one another while you generate new ideas.
#7 Road Trip with Friends
There's no better way to pass the time on a long drive with friends than singing along to some catchy tunes. Your best bet for music is always songs you both know, but if you don't have a shared playlist with your friends already, check out this one:
#8 Working Out
Pushing yourself through the pain and sweat of a rigorous workout is much more rewarding when you have a friend by your side, sharing your pain and reminding you not to quit.
To strengthen your connection during your workout, listen to these powerful songs that will give you an extra boost to help you up your workout or gym game: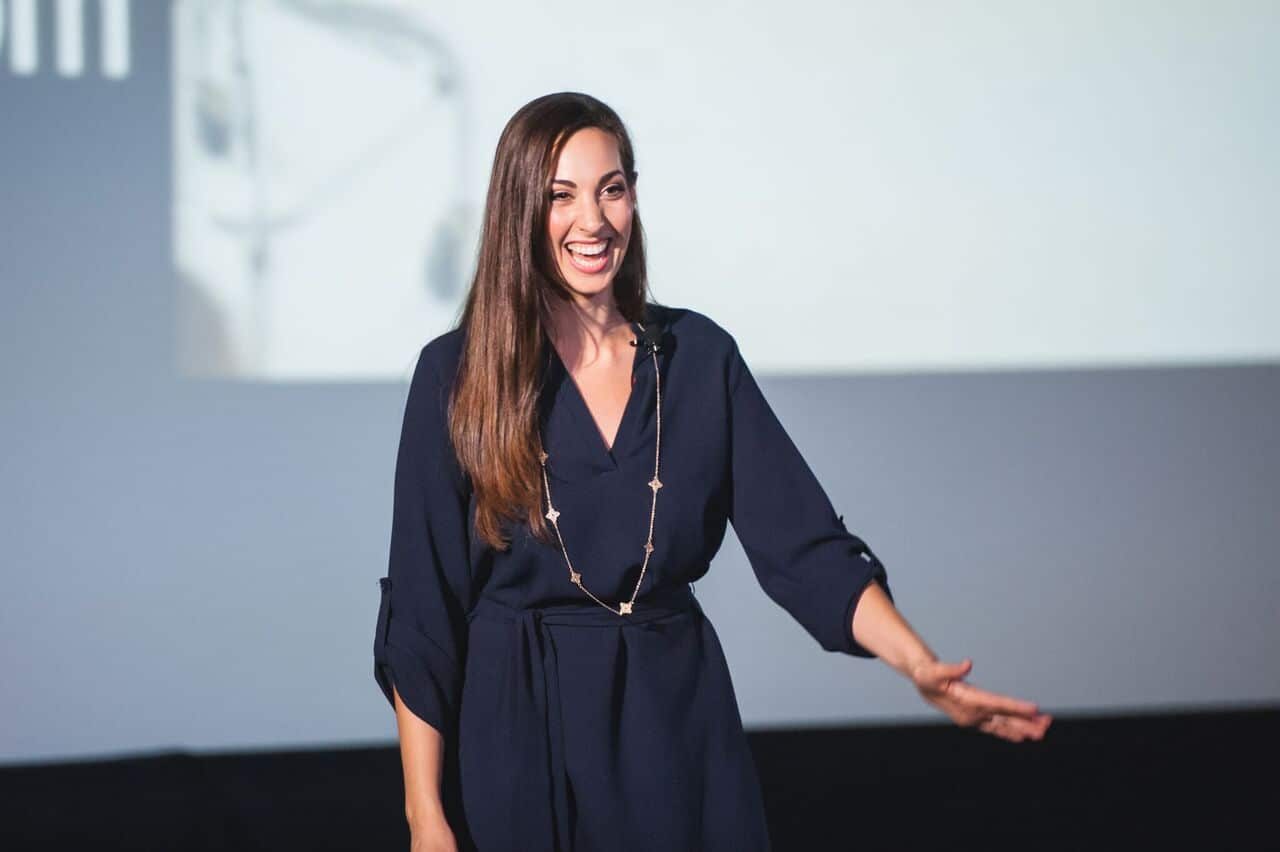 About Vanessa Van Edwards
Lead Investigator, Science of People
I'm the author of the national bestselling book Captivate, creator of People School, and behavioral investigator.
I've always wanted to know how people work, and that's what Science of People is about. What drives our behavior? Why do people act the way they do? And most importantly, can you predict and change behavior to be more successful? I think the answer is yes. More about Vanessa.
Join Over 500,000 Students
Are you looking to kickstart your career? Level up your leadership? Join thousands of students learning to master their people skills and make an impact on the world. And for joining today I'm giving away a free one hour audio training to help you jump start your learning!
On a journey? Choose your path below
10 People Skills You Need to Succeed
Be Confident with Your Body Language
How to Be Charismatic (without being inauthentic)