Do you love body language science as much as me? Great! I get asked all the time about advanced body language resources and textbooks on nonverbal science. Here are our Science of People resources and advanced textbooks you might like.
Textbooks and Courses:
These are the academic textbooks and courses that are open to the public that I have used and love for advanced learning:
Lie Detection Training Video Course
This is our human lie detection course which takes you through intermediate and some advanced concepts in of lie detection and nonverbal signals. This course is done on video and PDF so it is more interactive and demonstrates concepts with real life applicability.
This is an amazing textbook on nonverbal communication and it takes you to advanced science. If you want to understand some of the underpinnings of our nonverbal then this textbook is an incredible read.
This is great to read along with the Nonverbal Communication in Human Interaction textbook. It can also be read on it's own as a primer in applicable body language.
This is one of the basic primers in nonverbal communication and is a textbook used in many communication classes. It has a great overview of nonverbal science and how the research has grown over the past few decades.
This monstrous textbook has a permanent place on my shelf because I reference it all the time for advanced body language research and studies. Desmond Morris does a wonderful job of not only breaking down what we do, but also why we do it.
Body Language Books:
This great book almost reads like a textbook with Dr. Paul Ekman's in depth analysis of the face, it's muscles and how to decode facial expressions.
This is a great book on lie detection and how humans try to cover up deceit.
Joe Navarro does a great job of explaining nonverbal communication and body language patterns from the perspective of a former FBI agent–this is more a mix of anecdotal and body language science.
This is another great one by Dr. Paul Ekman–again very heavy on the science and history of lie detection as a practice.
Body Language Websites:
Body language and human lie detection are also very closely related. Here are my favorite authors and blogs on human lie detection and nonverbal behavior:
Joe's book What Every BODY Is Saying is a great overview of nonverbal communication and the body. His website is full of amazing information as well.
The writer of Eyes for Lies, Renee is a professional deception and credibility expert. She teaches law enforcement in her courses and has a fantastic blog of resources. Her track record is particularly impressive–where she logs liars she has caught before the truth was discovered. 
Pamela Meyer writes Liespotting the blog and has just come out with her book which is fantastic. She also has podcasts and videos on her website, which are full of helpful insights.
Paul Ekman not only writes about nonverbal behavior but has really led the research in this area. His studies and books are groundbreaking and delve deep into both lie detection and nonverbal behavior–no light reading found here! You can also see his blog about the TV Show Lie to Me where he talks about the real science in each episode.
Our blog takes some of the best research on human lie detection, nonverbal communication and human behavior from around the world and puts it into easy to understand articles and videos for our readers.
Spying for Lying always has very current and up to date videos and commentary on news coverage. A great way to stay up on whats happening in the nonverbal world.
Mark McClish has this informative website about lying and nonverbal behavior. His news videos are also very informative.
Kevin Hogan is a body language expert and has many articles (as well as workshops) on nonverbal behavior and communication.
This is a really interesting angle on lie detection and focuses more on the political sides of things. They take the public pulse by distributing polls, quizzes, and surveys to users.
This one is just for fun, but Jimmy Kimmel has some hysterical videos where he pretends to be a human lie detector with little kids.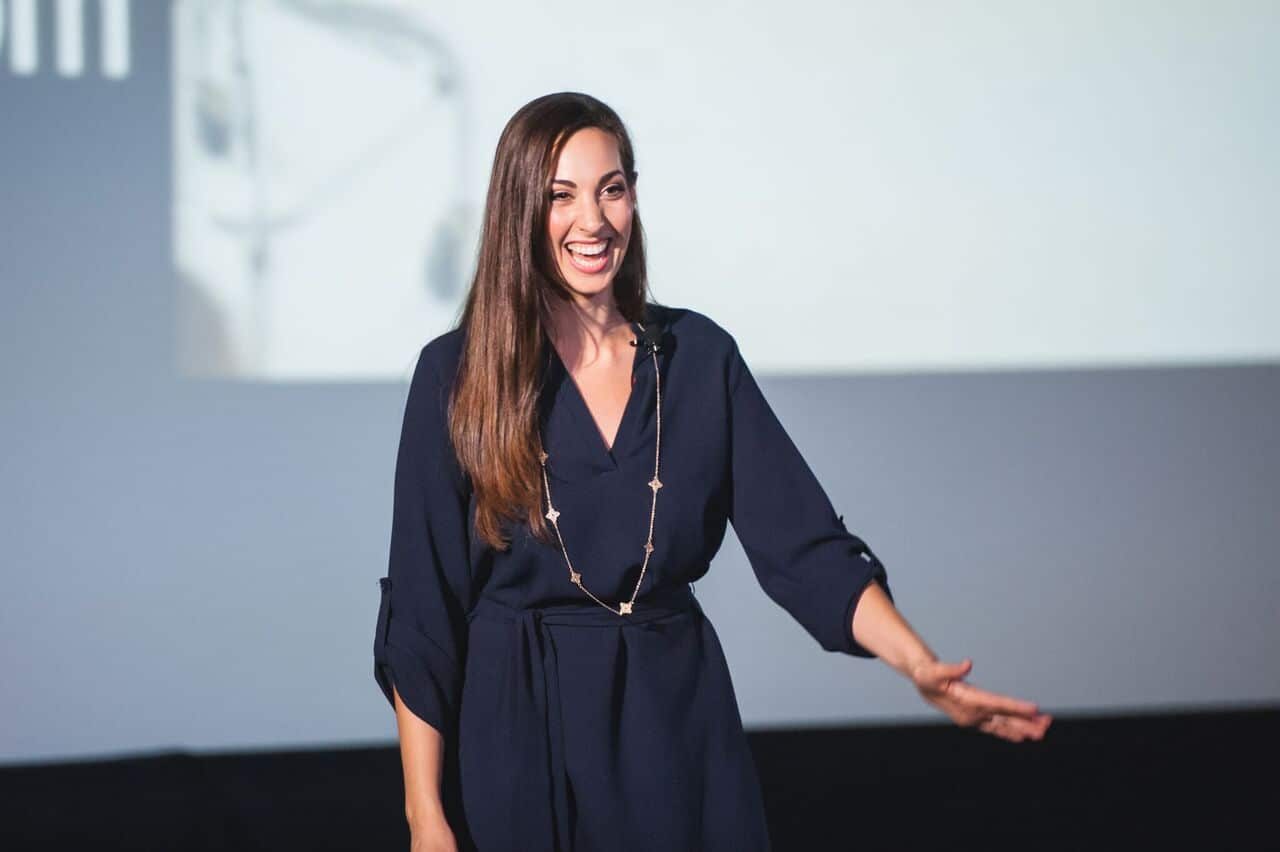 About Vanessa Van Edwards
Lead Investigator, Science of People
I'm the author of the national bestselling book Captivate, creator of People School, and behavioral investigator.
I've always wanted to know how people work, and that's what Science of People is about. What drives our behavior? Why do people act the way they do? And most importantly, can you predict and change behavior to be more successful? I think the answer is yes. More about Vanessa.
Join Over 500,000 Students
Are you looking to kickstart your career? Level up your leadership? Join thousands of students learning to master their people skills and make an impact on the world. And for joining today I'm giving away a free one hour audio training to help you jump start your learning!
On a journey? Choose your path below
10 People Skills You Need to Succeed
Be Confident with Your Body Language
How to Be Charismatic (without being inauthentic)