Learn a New Approach to Dating
Whether you're trying to make a great first impression on a date, make yourself more appealing online, or flirt with confidence, you can benefit from taking a science based approach.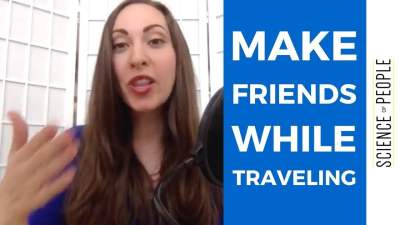 In this interview, I sat down with Matt Kepnes, otherwise known as Nomadic Matt. Matt is the founder of NomadicMatt.com and the author of How to Travel the World on $50 a Day: Third Edition: Travel Cheaper, Longer, Smarter. Meet Matt Matt has been to over...
read more
Ready for the advanced course?
Intensive online training to level up your charisma, communicate powerfully, and take command of your presence.