You know those people who just make you want to smile? Lilliana is one of those people:
You would never, ever guess that she has trouble connecting with people. I want to share her amazing story and triumph as inspiration.
We don't realize how many hidden internal struggles the people around us have. I have shared my own experience as a recovering awkward person–people are always surprised to hear how difficult social situations were for me. And now Liliana has been brave enough to share her experience, journey and reward. I hope you will read what she has to say below and know:
You are not alone.
You can change.
You are worth it.
You probably recognize Liliana because we helped her pimp her pitch in our elevator pitch review makeovers:
Liliana has been an active member of the Science of People nation for the past few months and I always look forward to her emails–she also participated in our Lie to Me experiment. So, I was THRILLED to see this message from her:
"I Was Chosen"
I just wanted to send you a very special thank you! After taking your tips to improve my elevator speech and reading many of your blogs on how to leave a lasting first impression, I believe that my presence and confidence has dramatically improved in just a few months!
This was put to the test when I applied to a very competitive paid fellowship program in Brazil this summer. After two interviews the last few weeks and a long application process, I was finally notified that I was one of the few chosen out of hundreds of students to participate in the all expenses paid program. During my interview, I mentioned my passion for body language studies and how I would be able to apply it towards the fellowship program in an unique and effective way since my job in Brazil would be to teach high school students the English language.
I was also very aware of my body language during both interviews by making sure not to cross my arms, by having an authoritative warmth charisma tone, and by moderately using my hands to help explain points. I truly believe that if I had not taken your tips on body language from your critique of my elevator pitch and all the good advice from your blogs, I would not have made as strong of a positive first impression. I may not have even gotten chosen for the program.
So thank you so much for all your advice and taking the time to help out readers like me! You have made such a difference in my world and I am very grateful for it. You are simply amazing! :)"
Why?
I did nothing except show Liliana tools she already has! She had the desire to change. She put in the work to make it happen. She showed up and decided to really connect with people. I am so so so proud of her!
Her Story:
"In my late teens I was struggling to connect with individuals. I was often left wondering about people's intentions and would become upset and/or uncomfortable. This usually led to people pushing me away or seeing me as paranoid (thus unpopular). Sometimes I would come off as a very shy, quiet, and naïve person (which I am not). Other times I would come off as a mean, judgmental, and negative person (which I am not either). This ultimately led me to the Science of People. From the courses, I started applying what I had learned and slowly was able to communicate and become more approachable. 
The most amazing part was when I became aware of all this information and was able to take action to change it for the better. For the first time, I felt like I had control in the way others perceived me. Science of People helped me in so many ways that I am so grateful for. It has helped me in my professional and personal life tremendously. The more I learn about myself and others, the more open minded and understanding I become–it has truly changed my life.
–Liliana Galo, Florida
We are so happy for you, Liliana! I can't wait to see some pictures from your program!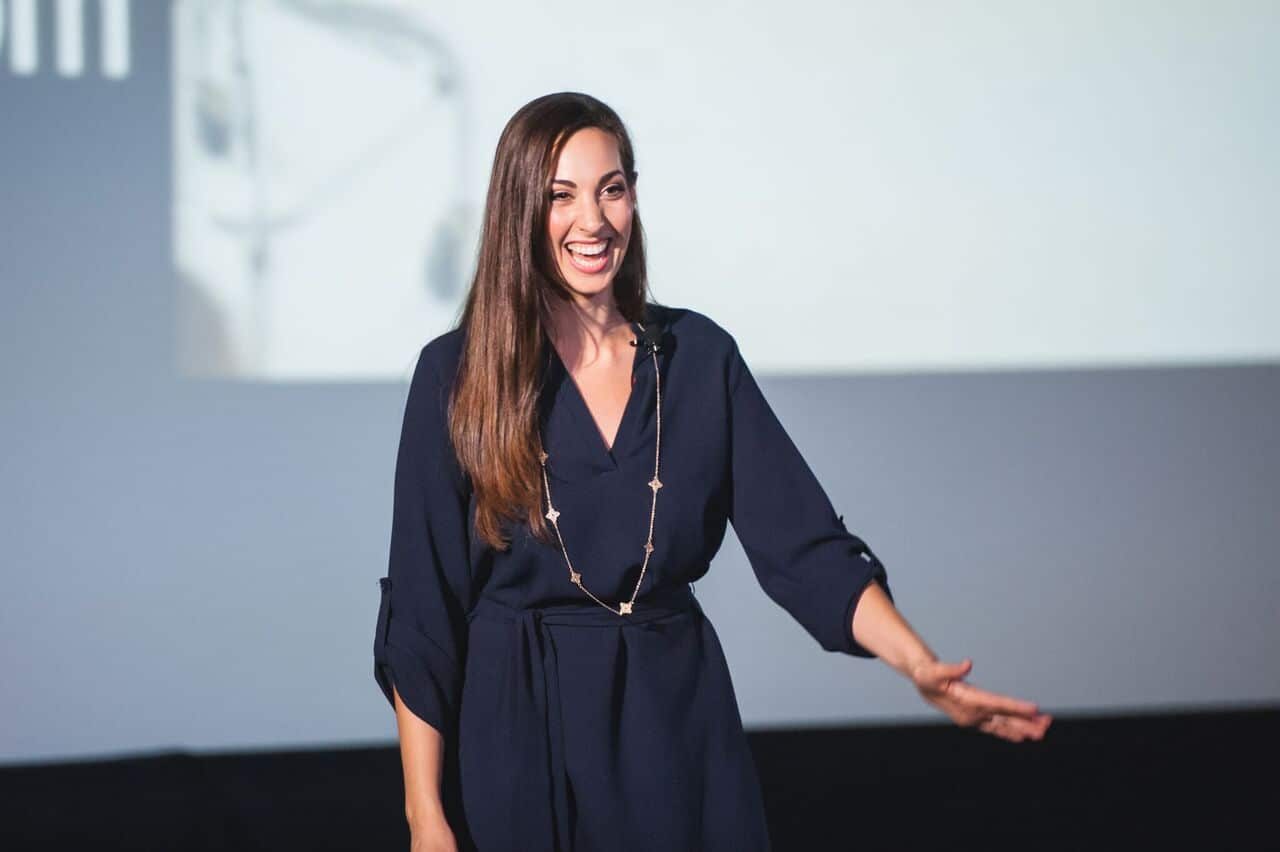 About Vanessa Van Edwards
Lead Investigator, Science of People
I'm the author of the national bestselling book Captivate, creator of People School, and behavioral investigator.
I've always wanted to know how people work, and that's what Science of People is about. What drives our behavior? Why do people act the way they do? And most importantly, can you predict and change behavior to be more successful? I think the answer is yes. More about Vanessa.
Join Over 500,000 Students
Are you looking to kickstart your career? Level up your leadership? Join thousands of students learning to master their people skills and make an impact on the world. And for joining today I'm giving away a free one hour audio training to help you jump start your learning!
On a journey? Choose your path below
10 People Skills You Need to Succeed
Be Confident with Your Body Language
How to Be Charismatic (without being inauthentic)