Do you ever have trouble finding interesting things to talk about? In our weekly Twitter poll, we asked people whether this statement was true or false for them: "When in a group of people I have trouble thinking of the right things to talk about."
68% of people responded true so I decided to make a video to help you never run out of interesting things to say. Check it out:
Having conversations with people you don't know well can be awkward but it doesn't have to be.
Here are my three secrets for never running out of interesting things to say.
#1 Read Interesting Articles
The key to avoiding awkward silences is to know lots of fun facts and stories that you can share in conversations. Take a bit of time every week to read articles about the topics you and the people you talk to are interested in. This way, you always have fresh and exciting ideas to share and be able to comment on the topics that other people bring up.
These are my favorite sources of information:
Entrepreneur Magazine

– It's full of stories about startups transforming their industries, personal development hacks, and new ideas on how to do business.

The Week

– If you struggle to keep up with the news, this publication is a lifesaver. They publish email newsletters, blog posts and a print magazine featuring news summaries so you can keep up with current events without having to spend a ton of time watching or reading the news.

The Smithsonian

– If you are a science nerd like I am, I highly recommend subscribing to this magazine. It features articles on the latest scientific discoveries, historical findings, cultural phenomena etc. You'll always find an interesting fact/story to share in conversations.
Tweet me your best sources for conversational tidbits @Vvanedwards

#2 Read Interesting Books
I make it my goal to read at least one book a month. Books are loaded with interesting stories and information that is detailed enough to stimulate in-depth conversations and create bonds if you've read the same book or author as someone else.
If you want to join me, watch for our Science of People book club posts. At the end of every month, I share an article with my favorite lessons from the book.
In the meantime, here are a couple of my favorite conversation starter books:
You can also check out our list: The 10 Books that Stimulate the Best Conversations
Don't have time to read? Try listening to audiobooks instead. That way you can learn new ideas on your commute, while doing chores or any other time you can have earbuds in.
#3 Ask Interesting Questions
Conversations are a two-way interaction so what you ask is just as important as what you say. Instead of asking the same boring questions that everyone asks like "What do you do?" and "Where are you from?" liven up your conversations with questions that are thought-provoking and ignite people's passions. Check out my 33 favorite conversations starters.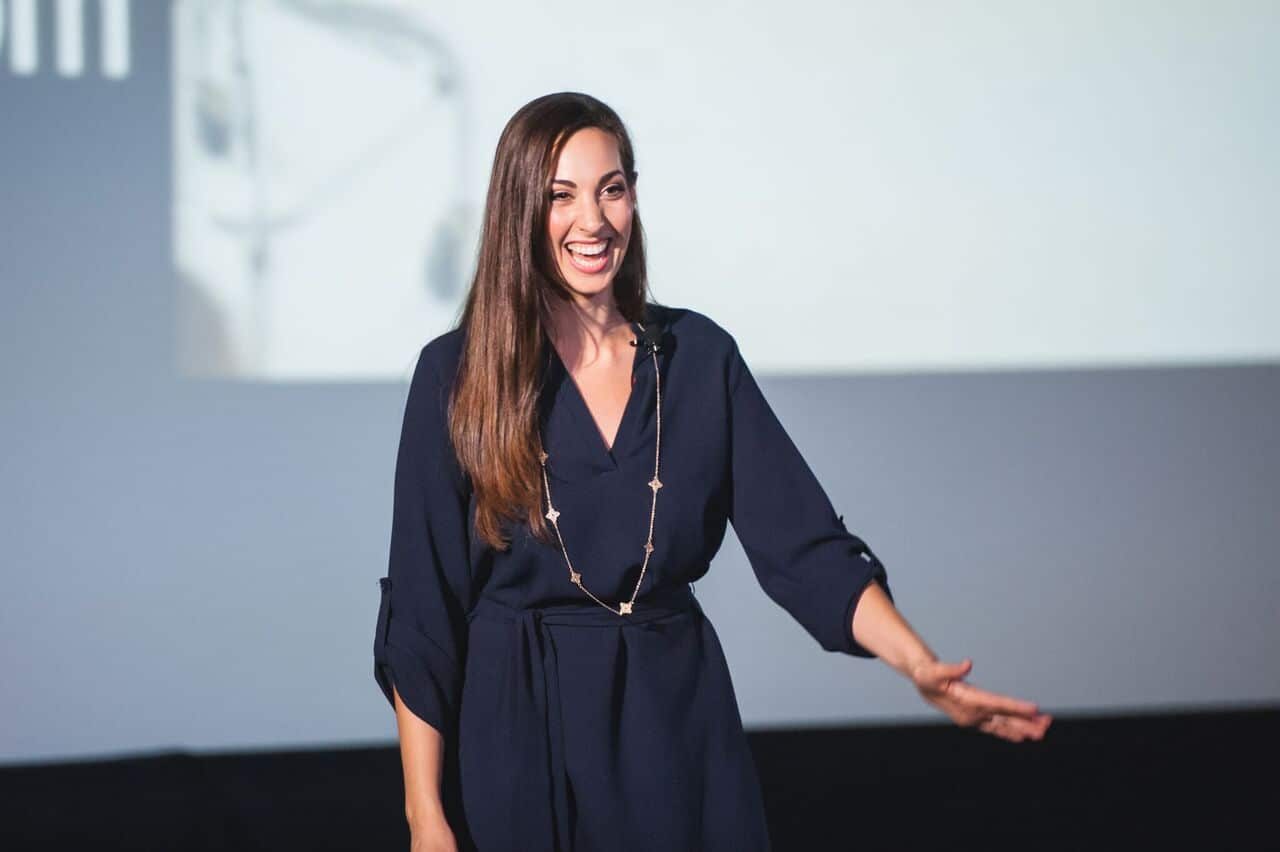 About Vanessa Van Edwards
Lead Investigator, Science of People
I'm the author of the national bestselling book Captivate, creator of People School, and behavioral investigator.
I've always wanted to know how people work, and that's what Science of People is about. What drives our behavior? Why do people act the way they do? And most importantly, can you predict and change behavior to be more successful? I think the answer is yes. More about Vanessa.
Join Over 500,000 Students
Are you looking to kickstart your career? Level up your leadership? Join thousands of students learning to master their people skills and make an impact on the world. And for joining today I'm giving away a free one hour audio training to help you jump start your learning!
On a journey? Choose your path below
10 People Skills You Need to Succeed
Be Confident with Your Body Language
How to Be Charismatic (without being inauthentic)