Having trouble picking out what to wear to work? Focusing on colors might not only help you narrow down your choices, but may also benefit your career.
Research has shown that colors can greatly affect our moods and the way other people respond to us. Amazingly, colors can even change our heart rate, blood pressure and respiration, as researchers Keith Jacobs and Frank Hustmyer discovered in 1974.
With that in mind, here's the ultimate color guide for what hues you should (and shouldn't) wear to work:
1. Green
This color denotes freshness, safety and harmony. It's also associated with money and the "go" signal for a traffic light—both great characteristics in the workplace. The color green is restful on the eyes and produces the least amount of eyestrain, making this a good choice for people who sit in front of a screen for many hours.
2. Blue
This is the color of truth and wisdom. It also has a calming effect and is linked to intellect. It's also the most stable color. So if you have a volatile or drama-filled workplace, blue is a great color to wear to counteract the tension.
3. Brown
The color of stability, brown is also seen as masculine. If you're a woman in a predominantly male workplace, wearing a chocolate brown suit can give you credibility.
4. Black
This power color can convey feelings of mystery and seriousness. It is also considered elegant and has a thinning effect. (And who doesn't love that?) If you want to be treated seriously, the typical black suit with a splash of green or blue works wonders.
1. Yellow
This is the happiest of all the colors and usually stimulates joy. However, yellow is considered an unstable color, so it can be over-energizing for the office and make the wearer look weak.
Read the rest of my article at Brazen Careerist:  The Best and Worst Colors to Wear to Work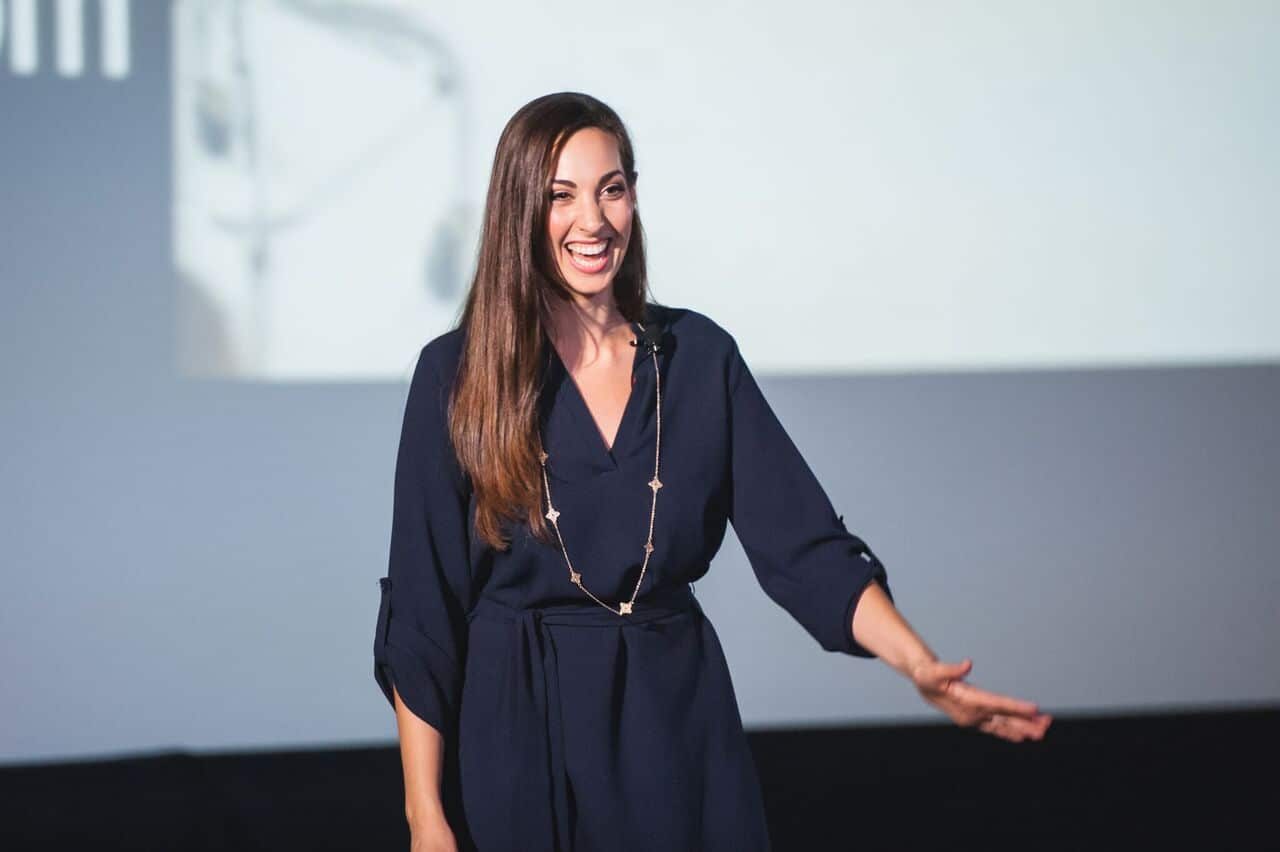 About Vanessa Van Edwards
Lead Investigator, Science of People
I'm the author of the national bestselling book Captivate, creator of People School, and behavioral investigator.
I've always wanted to know how people work, and that's what Science of People is about. What drives our behavior? Why do people act the way they do? And most importantly, can you predict and change behavior to be more successful? I think the answer is yes. More about Vanessa.
Join Over 500,000 Students
Are you looking to kickstart your career? Level up your leadership? Join thousands of students learning to master their people skills and make an impact on the world. And for joining today I'm giving away a free one hour audio training to help you jump start your learning!
On a journey? Choose your path below
10 People Skills You Need to Succeed
Be Confident with Your Body Language
How to Be Charismatic (without being inauthentic)