Get started by choosing your path below
10 People Skills You Need to Succeed
How to Be Charismatic (Without Being Inauthentic)
Be Confident With Your Body Language
Non-Awkward Ways to Make Friends as an Adult
18 Easy Networking Tips You Haven't Heard Before
How to Be a Better Manager
Are You an Ambivert, Extrovert or Introvert?
3 Steps to Being More Authentic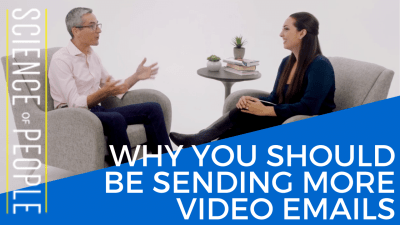 https://www.youtube.com/watch?v=K8Iv2EUP_hs Why should we be sending more video emails? Because humans have been speaking to each other face-to-face for more than 150,000 years! In today's digital age we are sending more and more emails, and speaking to each other...
read more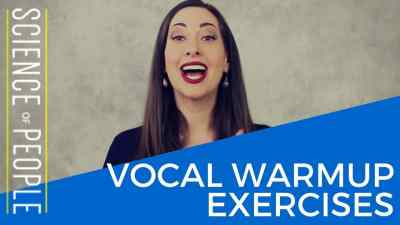 Most people think vocal warm-up exercises are only important for singers. Wrong! Every professional should be using vocal warm ups: To sound more powerful in meetings When giving important presentations To level-up speeches If you've ever spoken up in a meeting or...
read more
If you want to strike terror into the hearts of singles everywhere, just mention two little words: Blind Date Does it have to be this way? Here at Science of People, I was curious about blind dates. Specifically: What are the attraction patterns on successful blind...
read more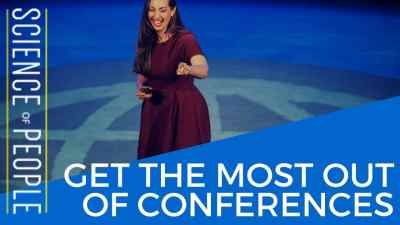 Have you ever been to a conference or trade show and felt like it wasn't worth the effort or the time or the money? There are so many business conferences out there, it's important that if you are going to take the time away from work to attend a conference, you know...
read more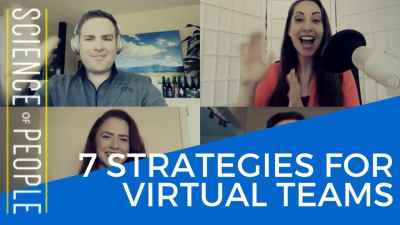 We have a very special video for you today! I'm here with my Science of People team to discuss tips on how to encourage, support and motivate a remote team. As you can see, our team works virtually—everyone in their own space instead of a local office—and...
read more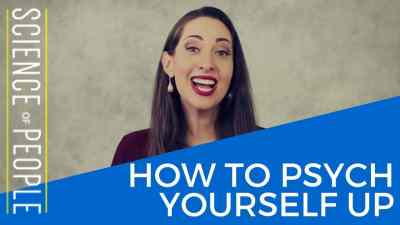 Before every show, TV host Stephen Colbert has a ritual. And it's a little superstitious. He rings a little bell in his bathroom. As he walks toward the stage, he waits for one of his writers to tell him, "Squeeze out some sunshine." He does a two-handed shake with...
read more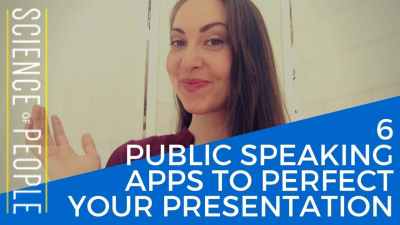 Do you want to nail your next presentation or speech? I want to show you how technology and public speaking apps can help you with: Speaking better and more clearly Mastering voice training techniques Getting rid of "ums' and sounding more confident in public speaking...
read more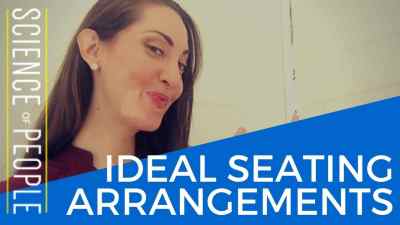 You have a big meeting coming up. One of your first big questions should be on seating arrangements: What is the best seating etiquette? Is there an ideal business seating arrangement? Does seating matter? First things first. Seating matters! In fact, it...
read more
Quick! Before you start reading this article, take out a blank piece of paper and sign your name. Ready? Let's analyze it! Your signature analysis might have a lot to say about your personality. As lead investigator at Science of People,  I am always looking for...
read more
Do you know how to be happy at work? Being happier at work is not a "nice to have," it is a "need to have." When you are happier: You are more productive You are more engaged in your work You are more liked Do you love what you do? Do you like what you do? Sometimes...
read more
For today's working session video, I wanted to address a question I get all the time:  Who are your favorite speakers?  I'm constantly looking for great examples of:  Body Language  Charisma  Stage Presence  In this video, I wanted to share with you my five favorite...
read more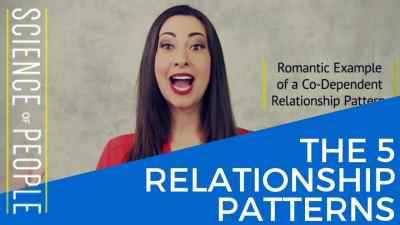 Do you feel like you have the same relationships over and over again? You might be in relationship patterns—where even though you are with different people, the behaviors and relationship goals are often the same. In fact, this can happen with romantic...
read more
When most people hear the word 'icebreaker,' they think of boring or silly "bonding exercises." In this post, I want to share 8 Meeting Icebreakers that are: Not boring Quick-bonding Easy to do If you are a meeting planner, team leader, or event organizer, you MUST...
read more
Do you have the perfect playlist? Not all playlists are created equal! You need one for every work pace: Peak performance playlist Deep work playlist Cool down playlist Let's say you have a big meeting, interview, or negotiation and you need to pump yourself up. You...
read more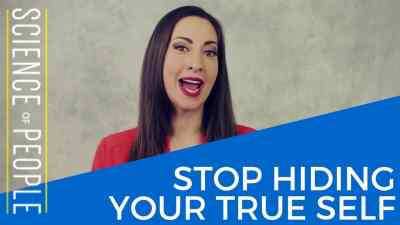 I have struggled with this topic for a long time, but I think it is really important to share. It's called the Relational Paradox. The Relational Paradox: As humans we really want deep, fulfilling relationships. To get these relationships we want people to...
read more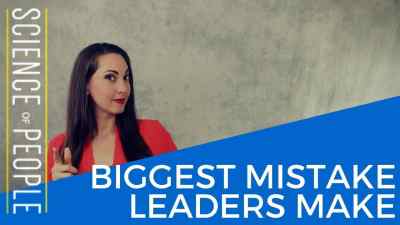 Have you ever heard of the expectancy effect? Once upon a time, a pair of adventurous researchers had participants undergo a unique experiment. They were told they had to train rats to quickly make it through a maze. Half of the participants were told they had...
read more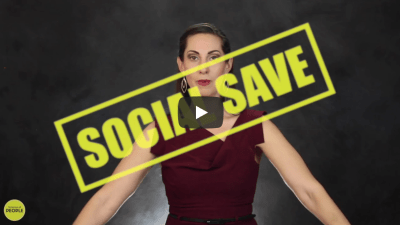 Are you socially awkward? It seems I am a magnet for any and all kinds of awkward social situations. So much so that I decided to create a post on all of the social traps and how you can avoid them. Awkward Situation #1: Forgetting You Have Met Someone Before Has this...
read more
When you prepare for a big meeting, you often think about what to say and what to wear, but forget about a simple, yet powerful decision--seating arrangements. These meetings can include: Interviews Negotiations Collaboration meetings Presentations Can you...
read more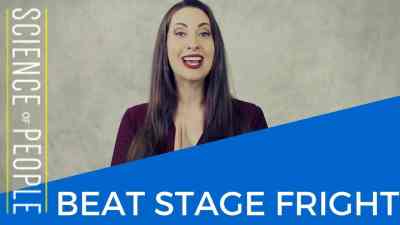 Nothing is worse than when you are about to walk on stage for a performance, audition or presentation and you get stage fright. In this video I want to teach you 7 steps to conquer stage fright and keep it at bay forever!I love studying the hidden forces that drive us...
read more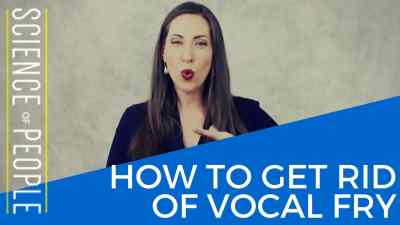 Have you ever heard someone who has vocal fry? It's when the edge of their voice cracks, creaks and fries — it's quite unpleasant (many would say down right annoying) to listen to. I want to explain what vocal fry is and how to stop it from happening to you!How you...
read more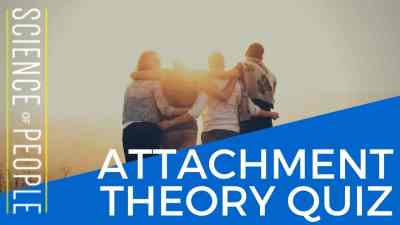 Have you ever noticed you date the same kind of person over and over again? This might not be your imagination or coincidence. It could be Attachment Theory at work, which says we each have a specific attachment style Attachment Styles: Our tendencies and patterns of...
read more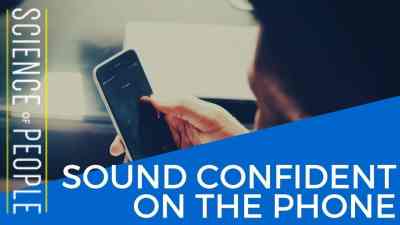 Do you want to be able to speak with confidence? Wish no more! I want to show you how to: Sound more powerful on the phone Increase your vocal presence and vocal power Speak with confidence in meetings and presentations. It is incredibly important to know how to speak...
read more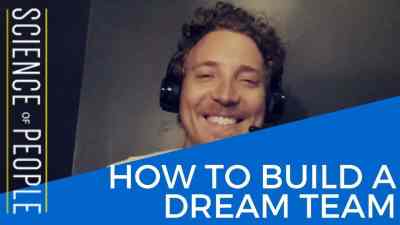 In this episode of our series, The World's Most Interesting People, I sat down with Shane Snow to discuss how to build a dream team.  Shane is an award-winner journalist, co-founder of Contently (one of Inc.com's fastest-growing companies), best-selling...
read more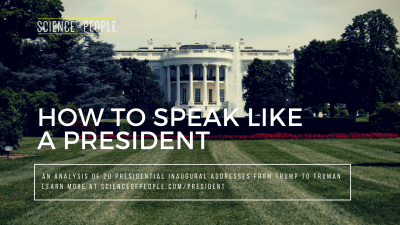 How is your presidential knowledge? For example, can you guess: Which president used the most hand gestures? Which president smiled the most? The least? Which party uses more negative language? In our human behavior research lab we analyzed these and other traits in...
read more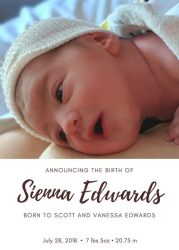 We are so excited to announce a new addition to the Science of People family!     Thank you for all of your kind support and well wishes during this special time! We can't wait for the adventure to come.   Love, Vanessa   PS- If you want to follow along...
read more
In this episode of our series, The World's Most Interesting People, I sat down with Kristen Hadeed. Kristen is the founder and CEO of Student Maid, a cleaning company that hires students. Kristen is also the author of Permission to Screw Up: How I Learned...
read more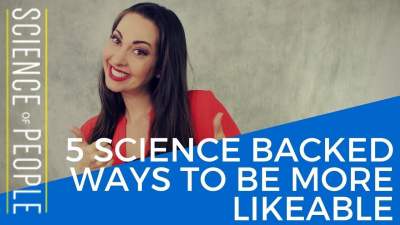 One of the greatest feelings in the world is knowing that someone likes you. In this post I explore 5 science backed ways you can be more likeable. It doesn't matter if it's your crush, your boss, a new friend or your favorite barista. It's possible that these three...
read more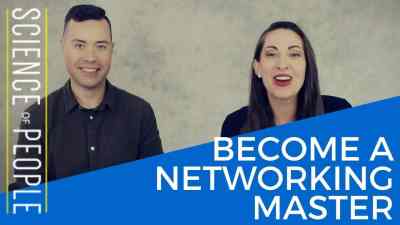 In this episode of our series, World's Most Interesting People, I sat down with my friend Jordan Harbinger to discuss his tips on how to become a networking master. Jordan is the host of The Jordan Harbinger Show podcast.  Meet Jordan Is networking a skill...
read more
Do you get stressed in social situations? I want to discuss: The definition of social anxiety Specific situations that trigger social anxiety Common signs and symptoms of social anxiety Let's get to the truth about social anxiety and what you can do about it. I want...
read more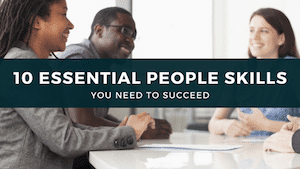 People skills are an essential part of work, life and social success. When you have strong people skills, you are better able to: Pitch yourself Overcome social anxiety Communicate your ideas Influence others positively What are people skills? People skills are the...
read more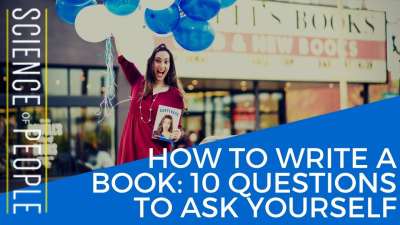 Do you want to write a book? Do you know how to write a book? Eighty-one percent of respondents to a recent survey said they have a book in them. This statistic used to surprise me. And then I published a book. (The paperback just launched!) It did great. And now it...
read more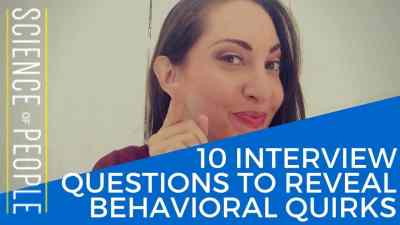 You have an opportunity. Great interview questions help you… Reveal someone's true personality Speed read a candidate quickly Build rapport that lasts Your questions might be even more important than a candidate's answers. A great interviewer uses key behavioral...
read more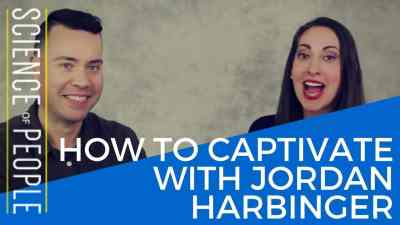 Can you learn to read social cues? The answer is YES! But first, what are social cues? Social cues are signals we send to others indicating our emotions, preferences and ideas. They also communicate our intentions using body language, voice tone and word usage. What...
read more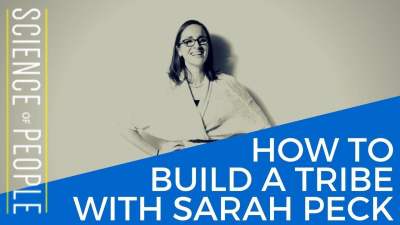 In this episode of our series, The World's Most Interesting People, I sat down with Sarah K. Peck. Sarah is the creator and executive director of the Startup Pregnant podcast that shares stories of women business founders and leaders in their pioneering...
read more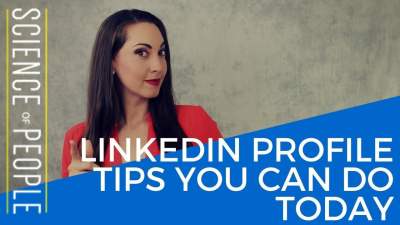 You may have a LinkedIn profile — but do you actually leverage it? I want to share with you my 15 best LinkedIn profile tips so you can: Find great work Make more money Build an incredible network It's estimated that one in three professionals on the planet are on...
read more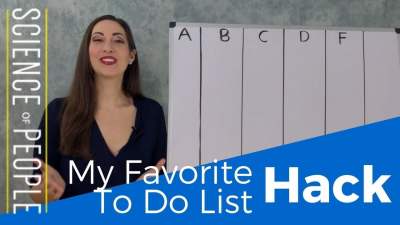 What motivates you to do your best work? It might be time for a change. When you do your best work... Work becomes easier and more efficient Everyone on a team works more strategically Smart task management is the best way to improve your productivity When...
read more