Get started by choosing your path below
10 People Skills You Need to Succeed
How to Be Charismatic (Without Being Inauthentic)
Be Confident With Your Body Language
Non-Awkward Ways to Make Friends as an Adult
18 Easy Networking Tips You Haven't Heard Before
How to Be a Better Manager
Are You an Ambivert, Extrovert or Introvert?
3 Steps to Being More Authentic
Your fake friends are ruining you. I know it sounds harsh, but if you want to be truly happy you have to: combat frenemiesend ambivalent relationshipsstop toxic "friends" https://youtu.be/jzgrI4BX2Rc But first, what is the definition of a frenemy? A frenemy is someone...
read more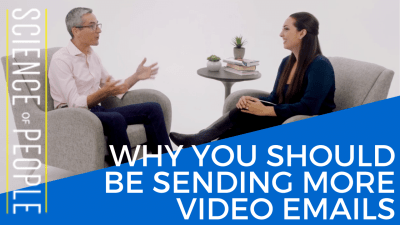 https://www.youtube.com/watch?v=K8Iv2EUP_hs Why should we be sending more video emails? Because humans have been speaking to each other face-to-face for more than 150,000 years! In today's digital age we are sending more and more emails, and speaking to each other...
read more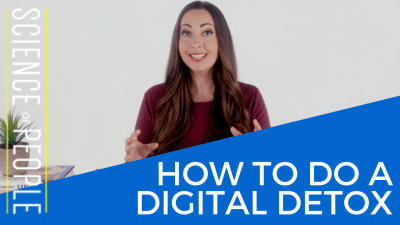 Introduction If you've been following my YouTube Channel, you know that I recently did a 10-day "digital detox", in which I got the chance to unplug and get off social media and email for 10 days. I've been very pleased to see the feedback from some of you who have...
read more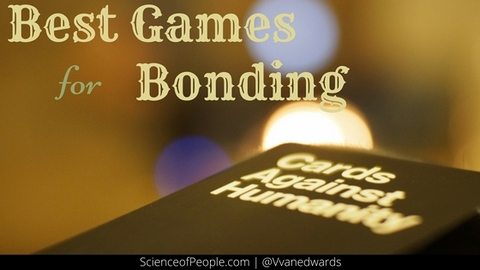 I LOVE playing games – board games, people games, talking games, guessing games. AND I find it is one of the best ways to connect with people. People always ask me what my favorite games are for different scenarios. For example: What game is best for connecting new...
read more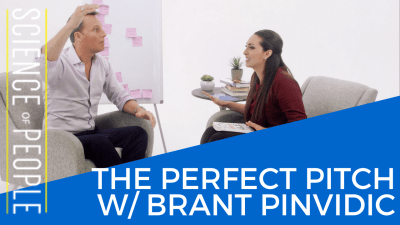 Do you struggle to pitch yourself? Your ideas? Learning the art of the perfect pitch is essential to making sure you and your ideas will be taken seriously. I was lucky enough to sit down with Brant Pinvidic -- an award winning film director, television producer,...
read more
Do you dread meetings? You might be making one of the top 7 meeting mistakes. Don't worry! I am going to go through each of the 7 meeting mistakes and give you 7 easy meeting solutions. https://youtu.be/d7rE7r20-g4 Business people have a lot of meetings. So many, in...
read more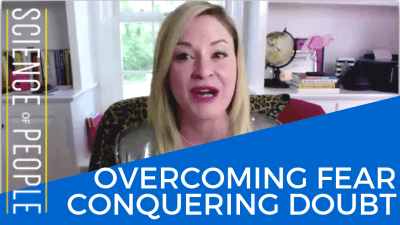 How can you learn to overcome fear and conquer self-doubt? With a little bit of courage, a lot of confidence and a dash of improv! https://youtu.be/XqK2t3qHGrw My World's Most Interesting People interview with Judi Holler In this episode of my series, "The World's...
read more
This article was based on an interview I conducted with Chase Jarvis. Chase is a world famous photographer, entrepreneur, and author of the new book Creative Calling. About Chase  Chase Jarvis is an award winning artis, entrepreneur and an extremely influential...
read more
Could you make a list of all the emotions you feel in a day? Emotions play a fascinating role in how we work as humans. In this emotion guide I will give you a list of the most common emotions and tips on how to control your emotions. What are emotions? An emotion is...
read more
Even the greatest teams can be prone to workplace conflict from time to time. Conflict is a common side effect during difficult times. Many kinds of work stress can cause tensions to rise, like: Meeting deadlinesManaging big decisionsMergersAcquisitionsLoss of a team...
read more
In 2012, Melissa Butler started making lipstick in her kitchen at home. She had no background in cosmetics chemistry. Now, she has a thriving beauty business and is in over 400 Target stores all over America. Have you ever wondered what it takes to be a top...
read more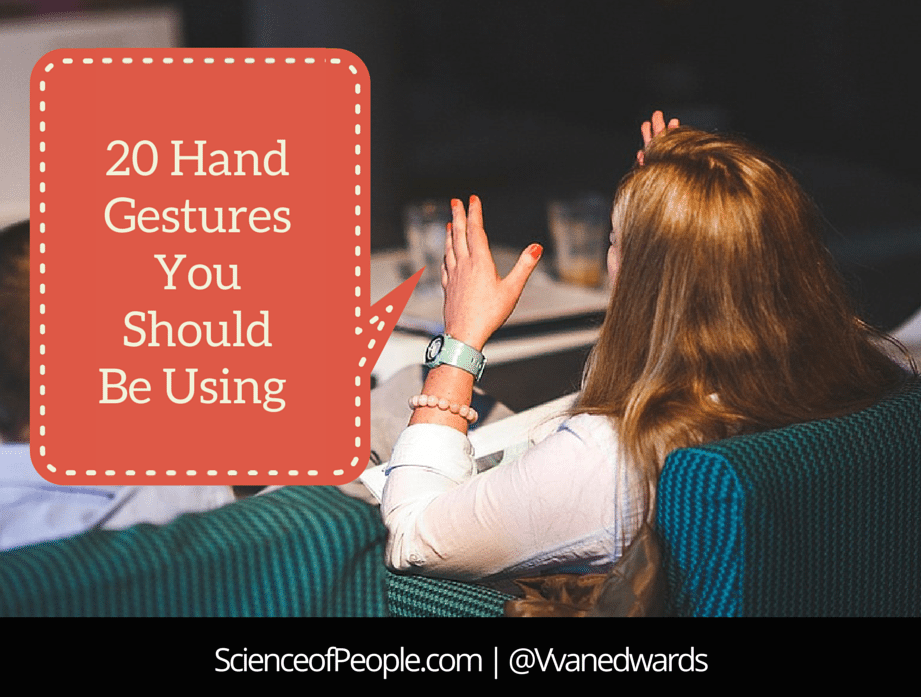 Do you know how to speak with your hands? Holler and Beatie found that gestures increase the value of our message by 60%! The best, most charismatic speakers and influencers know the importance of using hand gestures. Leaders use specific hand gesture patterns. In our...
read more
Management training is one of the most important development courses you can offer your team to strengthen your business. It's also a great way to level-up your leadership skills. What is management training? Management training courses are specialized programs...
read more
Want to become a pro at writing better emails? I want to give 7 easy, but powerful email tips to make emailing better. According to Statista 269 billion emails were sent and received every single day in 2017. And this number is only going up!  How can you become a...
read more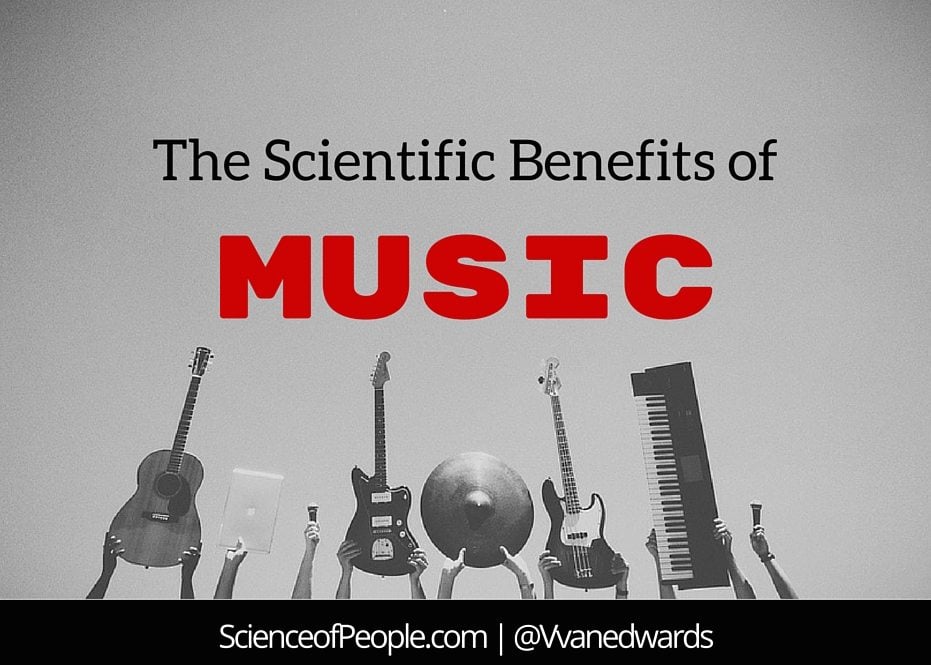 There are so many benefits of music that we can enjoy. The science of music is fascinating and can help us be more productive, enjoy music more and leverage the benefits of music in every area of our life. Music can soothe the brokenhearted, motivate runners and...
read more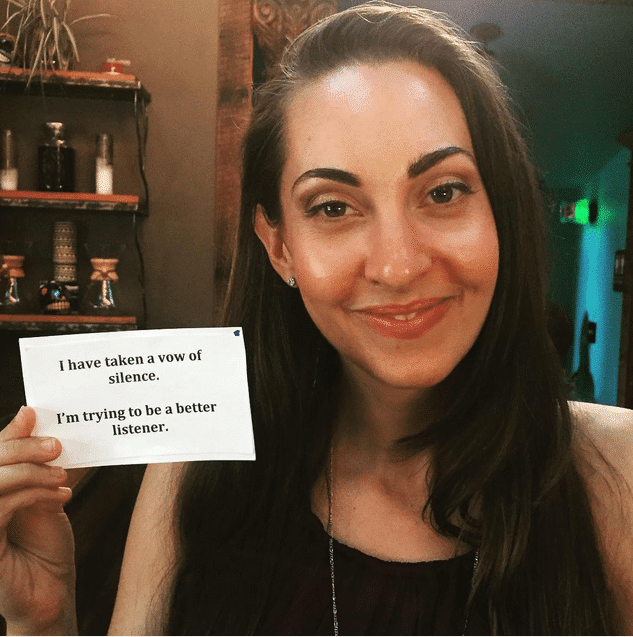 Fun Fact: When you are silent people have the tendency to yell at you. One of four flashcards I used during my vow of silence. They also become more animated--one coffee barista tried using sign language. All I wanted to do was scream: Just because I am silent doesn't...
read more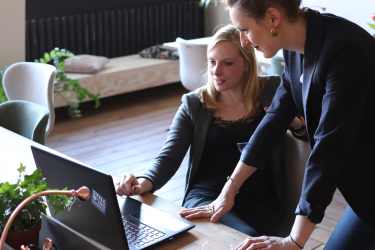 Leadership training is crucial for any management role. Whether you have a large team or just got your first hire, leadership training can help you be the best possible leader. A strong foundation of leadership training will help you effectively direct your team...
read more
Finding the right sales training program is key to your effectiveness with clients and customers. A sales training program should teach you all aspects of a sale, from approaching cold leads to closing a sale. What is sales training? A sales training or sales training...
read more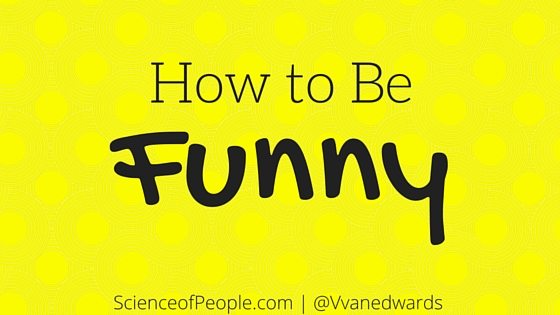 Learning how to be funny is an essential people skill. Most people don't realize you can learn how to be funny. In fact, I want to convince you that the funniest people hone their witty craft.  And being funny matters. You'll be more successful if you can make people...
read more
On Jan. 4, 2000, Mark Cuban bought a stake in the NBA's Dallas Mavericks franchise. But there was one big problem. The Mavericks had been voted the worst franchise in professional sports. Cuban had signed himself up for one of the hardest sales jobs out there. He had...
read more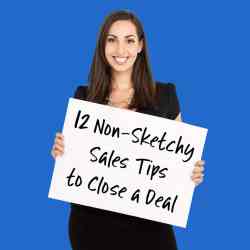 Salespeople make three big mistakes when trying to close a sale. Do these sound like you? You are too scared to ask for the sale. You don't know how to ask for the sale. You are so anxious about losing the sale that your confidence plummets and your ask sounds weak....
read more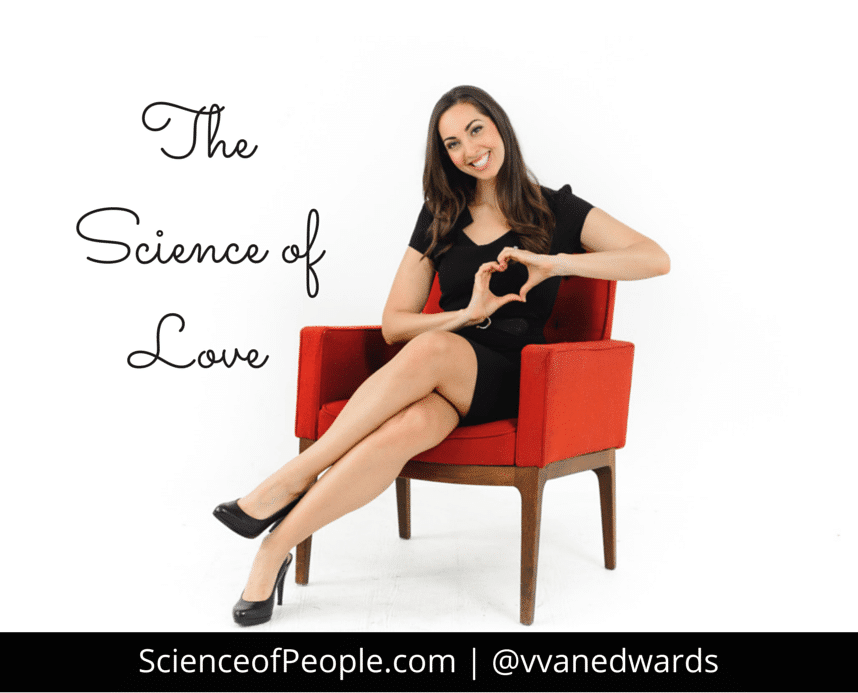 Have you ever wondered how to be more attractive? Attraction isn't only about looks. Attractive people have a certain primal magnetism. Of course, we can be physically attracted to someone, but we are more often drawn to their confidence, passion and...
read more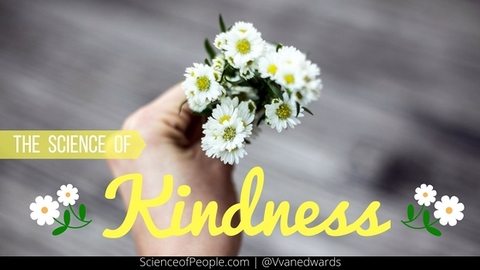 Kindness is the key to authentically being a better person. I want to teach you how to be a better person using a kindness challenge. A Kindness Challenge: Completing random acts of kindness to spread happiness and gratitude to others. And, guess what? Being nicer to...
read more
One of the hardest things about public speaking is knowing how to start a speech. Your opening line is your first impression. It's how you capture attention. It's how you captivate the audience. So how do you make sure you nail it every time? The best way to know how...
read more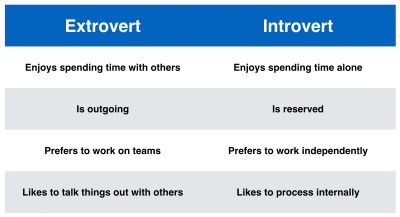 Are you an extrovert? What is an extrovert: An extrovert is someone who is outgoing, social and expressive. They typically thrive when around others. The next big question is what makes someone an extrovert? And what's the difference between an introvert vs....
read more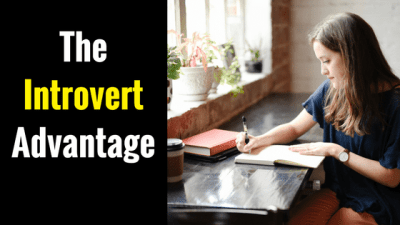 Are you an introvert? Let's dive into the definition of an introvert and how to leverage your introverted personality. What is an introvert: Introverts tend to be more quiet and reserved. They seek solitude and prefer introspection to socializing. However,...
read more
Need a few presentation ideas to make your presentation great? A good presentation needs to be engaging, memorable, and impactful. But how?! Whether you're speaking to 10 people or 10,000 people, you need to have sparks. Here are my 10 favorite presentation ideas you...
read more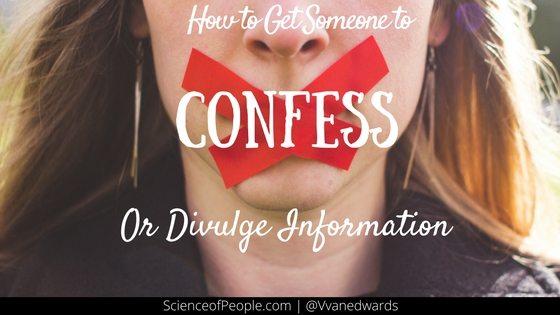 Do you ever wish you could get someone to tell you the truth? You don't need magic to get to truth, you just need a little behavioral psychology. I want to teach you a few truth-telling tools you can use to get someone to tell the truth, confess or divulge...
read more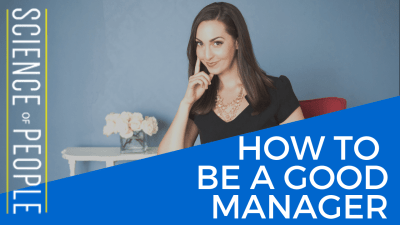 I'm obsessed with personality science. I have written extensively about introverts, extroverts and ambiverts, the unique strengths of each, and how those can be leveraged for success. But never before have I examined how personality science can make you a better...
read more
There's a sneaky people skill most people forget -- remembering someone's name! Is it often a problem where you can't remember names? You are not alone! I am going to show you how to always remember a name. Researchers from Emory University wanted to improve people's...
read more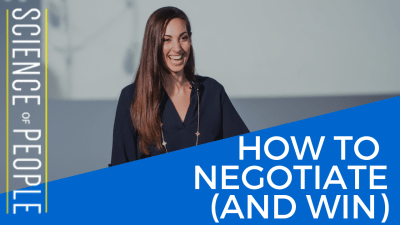 If you had to pick a metaphor for a negotiation, which would you choose: A. Going to the Dentist B. Playing a Game Your choice here is important–do you see negotiations as a necessary evil OR as a fun challenge? It's time to start thinking about negotiations as a fun...
read more
Do you know how to be confident? Or how to feel powerful and capable in your professional, social and romantic interactions? There's a big confidence myth: Confidence is just one of those things that you "have or you don't." No way! I want to shatter that confidence...
read more
What do Elon Musk, Pablo Picasso, and Ben Franklin all have in common? Besides absolutely rocking each of the fields they were in (from tech to art to… well, everything) — it's the fact that they didn't just do great things because of their innate skill, or talent, or...
read more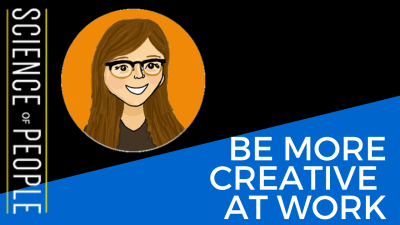 In this episode of our series, The World's Most Interesting People, I sat down with Sarah Moyle. Sarah is a Creative Catalyst and Visual Storyteller.She's a self-taught graphic recorder and a LEGO® SERIOUS PLAY® facilitator (yep, that's using LEGOs for...
read more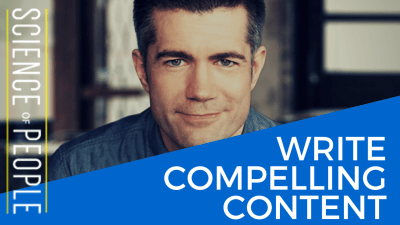 In this episode of our series, The World's Most Interesting People, I sat down with Eric Barker. Eric is the creator of the incredible blog, "Barking Up The Wrong Tree" and bestselling author of a book of the same title, Barking Up the Wrong Tree: The...
read more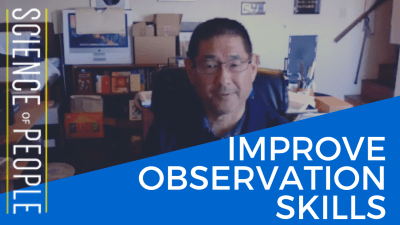 In this episode of our series, "The World's Most Interesting People," I sat down with Dr. David Matsumoto. He's the director and lead researcher for Humintell and is the founder and director of San Francisco State University's Culture and Emotion Research...
read more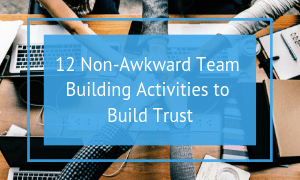 One of the hardest parts about working on a team is finding ways to connect, build trust and bond. This is why non-awkward team building activities are one of the best ways to kickstart your group. These team building activities can be used for: Work teams Sports...
read more