Learn the 3 Steps to Amazing Conversation
Make every conversation count. Discover our 3 step, science backed formula to mastering conversation without losing your authenticity.
Get started with our Guides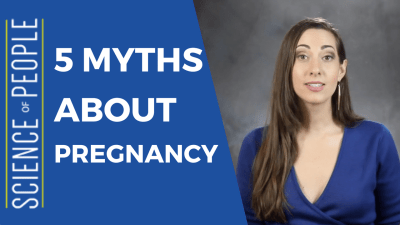 I have some big news my Science of People friends! I am pregnant! Hooray! I am so excited to start this next phase of life adventure. As I embark on this journey, you will see me growing bigger and bigger in my videos and Instagram photos… And,...
read more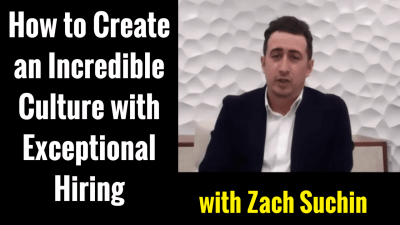 As part of our series, World's Most Interesting People, I chatted with Zach Suchin, entrepreneur, investor and founder of Brand Knew, a creative agency and technology studio.  In this episode, you'll learn: Why company culture is such an important element...
read more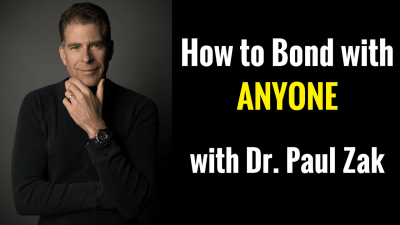 As part of our series, World's Most Interesting People, I chatted with Dr. Paul Zak, neuroeconomist, teacher and author of Trust Factor and The Moral Molecule.  In this episode, you'll learn:  What exactly a neuroeconomist is and Dr. Zak's way to find out...
read more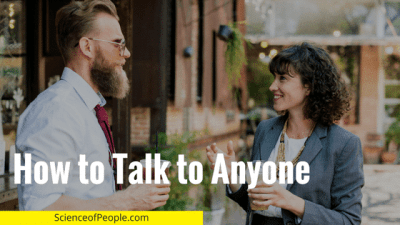 We chatted with NBC's TODAY this month on conversation, getting deep with people and the science behind attraction. Check it out: How to talk to anyone: Dates, potential mates, bosses and more By: A. Pawlowski Aside from losing weight, one of the most...
read more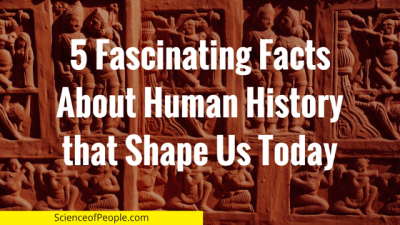 What makes us human? I don't mean our actual physical parts. I wonder... What are unique human facts? What's the history of humanity? What drives us? I began looking for answers in the book Sapiens: A Brief History of Humankind by Yuval Noah Harari. I realized I...
read more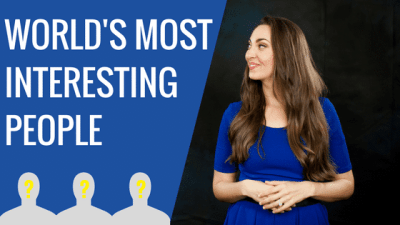 As part of our series, World's Most Interesting People, I chatted with Noah Kagan, host of the Noah Kagan Presents podcast and founder of Sumo.com and AppSumo.com. In this episode, you'll learn:  How Noah cuts through the fluff on phone calls  How to...
read more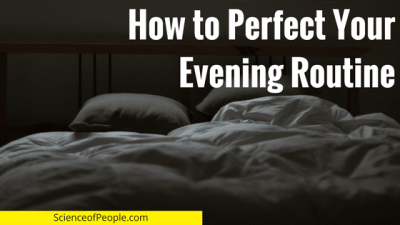 There's been a lot of talk recently on how to perfect our morning routines, but the last thing I want is for the equally important evening routines to be swept under the rug.  Evening routines are essential because, unlike morning routines, they set us up for two...
read more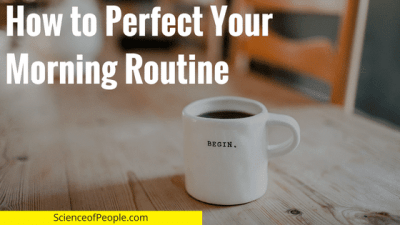 Your morning routine sets you up for success — For the rest of the day, week and year! Since we only have about 25,000 mornings in our adults lives, we need to make each one count. And chances are, we've already wasted quite a few… In order to kick-start our mornings...
read more
Shoplifting is much more common than you would think. You may believe few people are bold enough to walk into a well-lit, employee-monitored store, but that is not the case. In fact, shoplifting has become more common than ever. Check out our video on The...
read more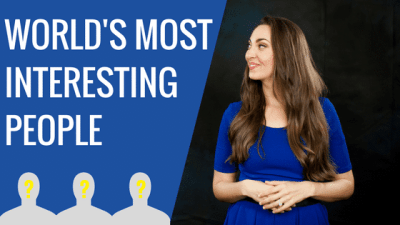 As part of our series, World's Most Interesting People, I chatted with best-selling author Ryan Holiday: In this episode, you'll learn:  Ryan's tips on how to get buy-in on your ideas and discovering your ideal reader  How to foster diversity in your...
read more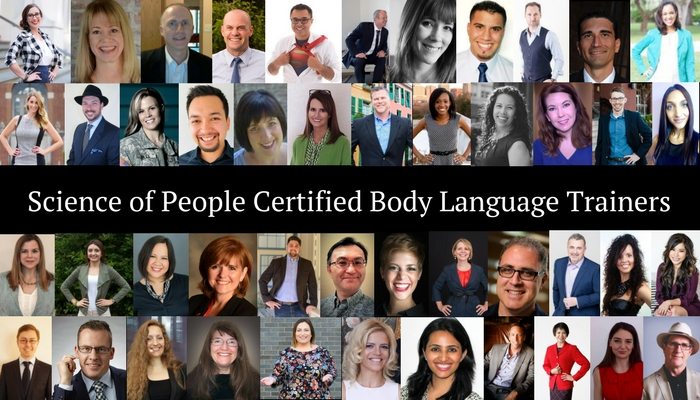 Dear Reader, Are you passionate about helping others? Do you love body language and nonverbal communication? Are you a self-starter looking to change your career or to level-up your current work? Enter: The Body Language Certification Program As a Body...
read more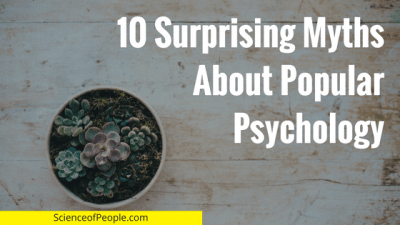 Much of what you know about psychology may be a lie. Over the last several decades, popular psychology has led to the rise of dozens of myths that have given people a false sense of understanding about how their brains operate and how to interpret the...
read more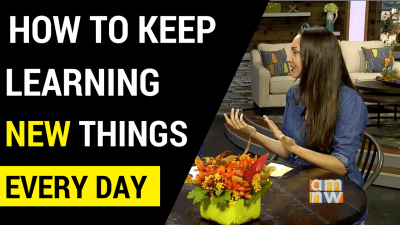 Do you have a learning bucket list? If not, today is the day to start one. Research shows that people who create bucket lists are more likely to accomplish their goals and feel like they have meaning in their lives. When you write down what you want to do,...
read more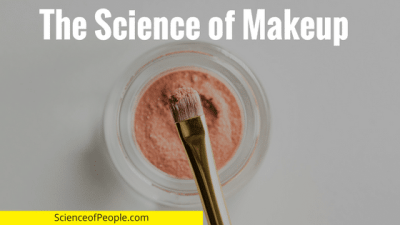 Why do 44% of American women do not like to leave their homes without makeup on? Research shows there are two primary reasons why women wear makeup: Camouflage - Women who are anxious and insecure tend to use makeup to appear less noticeable. Seduction -...
read more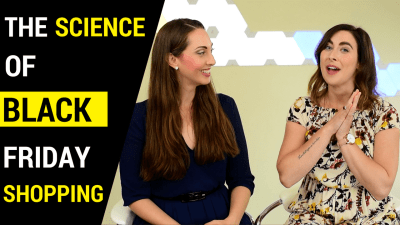 Black Friday is America's favorite shopping day of the year where, as of 2016, over one hundred million people converged on stores and ecommerce sites for supposedly the best deals of the year. Given all of the hype for the day, it's inevitable that...
read more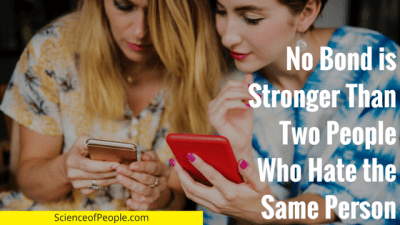 Have you ever heard the cliche, "no bond is stronger than two people who hate the same person?" It turns out there is actually some truth to that statement. Despite hating people being a socially unacceptable act, on the few occasions when people have the...
read more
Did you know that there are over 400,000 pickpocketing incidents worldwide each day? It's likely this number is even higher because many people and police assume that items that were stolen from pockets and bags were lost, not stolen, since pickpockets are...
read more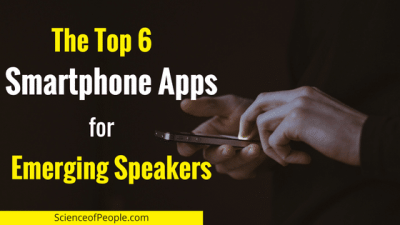 Whether you're striving to make public speaking your primary job, you're a professional learning to speak up more so you can become a stronger leader in your organization or you have goals that lie somewhere in between, mastering public speaking skills is...
read more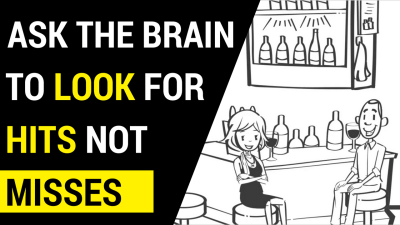 To be a great conversationalist, you don't have to show how intelligent, witty, funny or naturally charismatic you are. Though these traits make it easier to keep conversations going, what truly matters is how others feel when they talk to you. Check out...
read more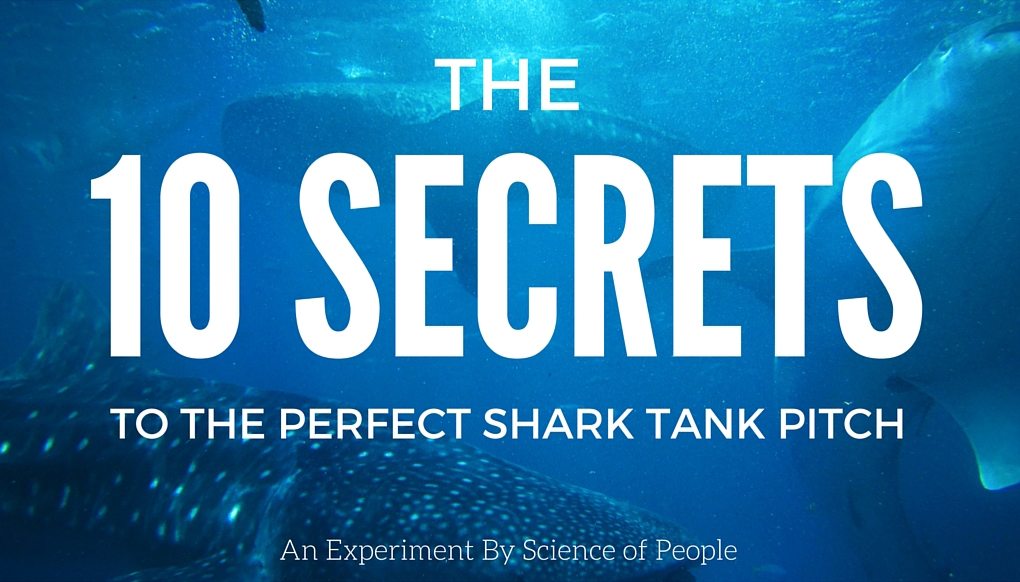 What's the secret to the perfect Shark Tank pitch? At the Science of People, we decided to find out. 495 entrepreneurs have pitched in the Shark Tank—253 of these teams got deals and 242 did not. What's the difference? We analyzed each and every one of the 495 pitches...
read more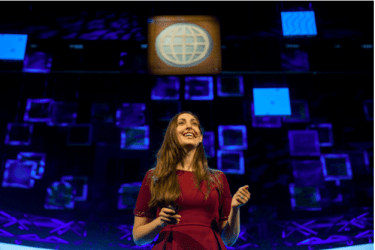 Winning is NOT about preventing failures. In fact, I have failed A LOT in my career. Every failure has led me closer to my biggest wins. I've never shared my entrepreneurial journey publicly. And decided it was time to open up. Today, I want to share with...
read more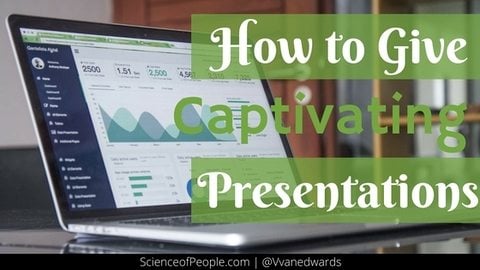 "We are all performers." - Michael Port While you might think only entertainers and big speakers give performances, you're constantly in situations where you're telling stories, persuading people to act on your ideas, and choosing which pieces...
read more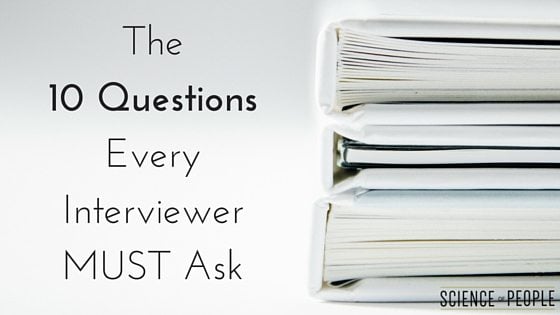 Hiring is hard. Finding good people is even harder. In this post, I want to give you the best structure for interviewing. Everyone hires in some way shape or form. Whether you're are a parent, entrepreneur or homeowner you have to have basic...
read more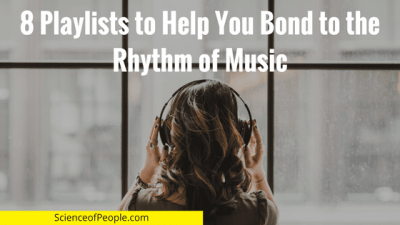 Listening to music is one of the easiest and most fun ways to strengthen the bonds between people. Researchers have found that there is a part of our brain dedicated solely to music. Because of this, all sorts of reactions occur in our brains in response...
read more
In one moment I learned my first major secret to people. I talk about this more in my book Captivate, but let me tell you some of the story: https://www.youtube.com/watch?v=uYq0VD9djKQ Back in college, I was standing talking to one of my favorite...
read more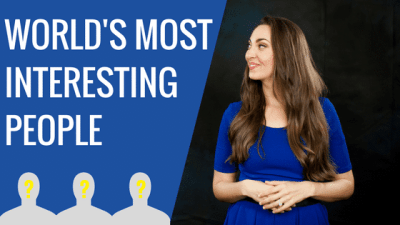 As part of our series, World's Most Interesting People, I chatted with Lewis Howes on his new book:  The Mask of Masculinity  In this episode, you'll learn:  Lewis' moment of discovery and wake-up call about his own aggressive and alpha masks and how he...
read more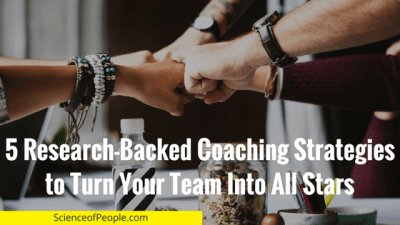 Guiding every high-performing team is a coach who knows how to help them harness their excellence. A study of over 300 employee supervisor pairs found that when leaders engage in coaching it improves their subordinates' job performance and inspires them to...
read more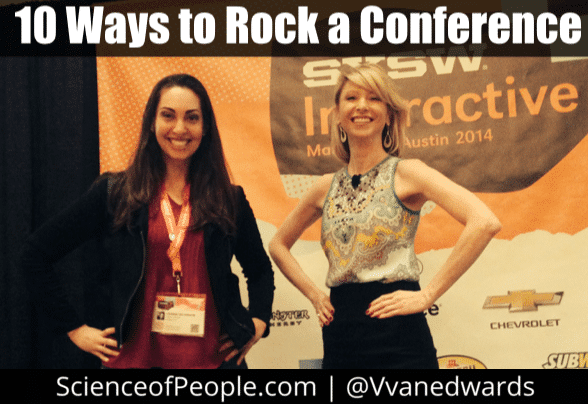 The right conference can be a game changer for your business. More importantly, the right conference, done the right way can prove to be a goldmine of opportunities. Whether you are going to a trade show, festival or business conference you...
read more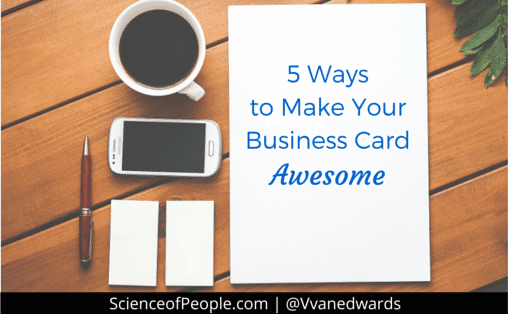 You have an incredible opportunity to supercharge your first impression and your business. It's small, but packs a punch... it is: Your Business Card! Most people think about their elevator pitch, their LinkedIn profile, their outfit, but they...
read more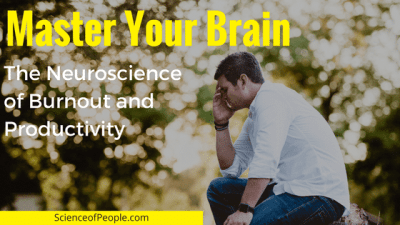 Today's workers are suffering from a burnout epidemic. It is estimated that 40% of office workers in the United States and Canada are burnt-out and that statistic is even higher in industries like medicine and athletics which have 50% and 60% burnout rates...
read more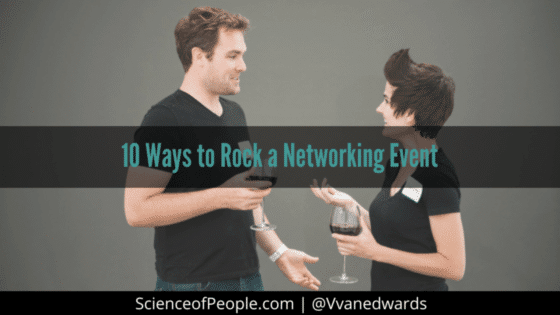 Imagine this: You've just walked into a crowded room full of strangers. Your mission is to meet new people, make friends or pass out business cards. Go! This used to be my mission (and nightmare) every time I had to go to a networking event,...
read more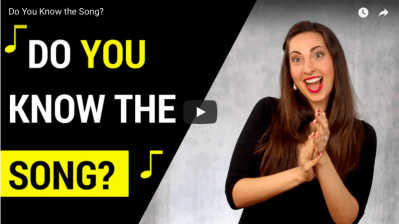 Are you ready for a science challenge?  In the video below, I am going to clap out a few songs for you and I want you to guess the songs I'm clapping. Ready? Let's play:  Most people think they can do very well on this challenge, but in actuality, they...
read more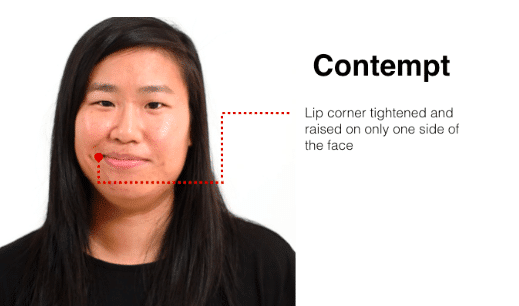 Have you heard? PQ is the new IQ. Interpersonal intelligence is one of the most overlooked, underutilized skill sets. In school, as we form our careers or level-up our professional life we often think about technical skills. We forget about...
read more
Many people worry that they have to be extroverted to use body language. But this is far from the truth! Introverts can master body language and nonverbal behavior to strengthen their interactions and gain confidence. Susan Cain, champion of...
read more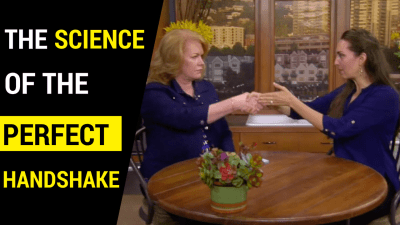 A handshake can make or break a first impression, so we have to get it right. The problem is these days many people have switched to alternative greetings like waves, fist pumps, and friendly nods. Aside from being the expected way of greeting people in...
read more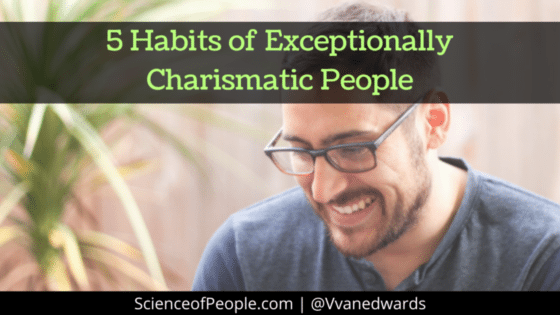 Can we bust a myth right now? A common misconception is that highly charismatic people are perfect. That their charisma comes from their superior, skills, income or looks. But this is not the case at all! Being charismatic is about perfectly...
read more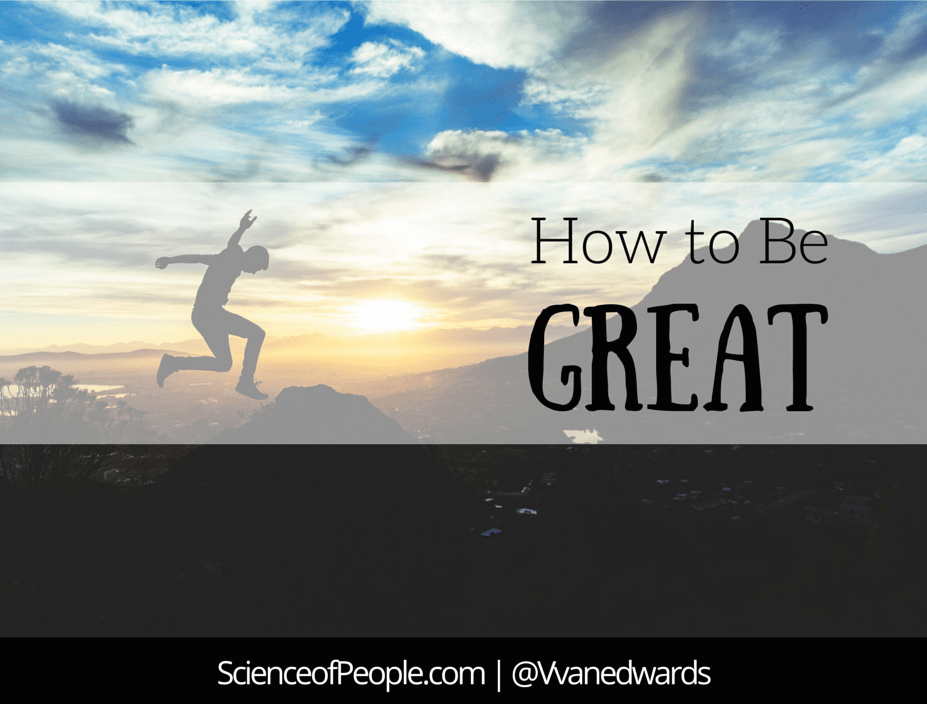 In 1885, a monk set out to run a 1,000 day marathon. Specifically he and his fellow monks ran 40 kilometers a day for 100 days. Yes, you read that right. 40 kilometers per day! They did this for 5 years. They are called the Gyoja, or marathon...
read more