We have a very special video for you today!
I'm here with my Science of People team to discuss tips on how to encourage, support and motivate a remote team.
As you can see, our team works virtually—everyone in their own space instead of a local office—and we meet weekly (virtually, of course) to discuss community engagement and to strategize new, exciting projects.
Let me introduce you to the team:
Scott Edwards: CEO
Danielle Baker: Business Operations Manager
…And most of you know me: I'm Vanessa, Lead Investigator here at the Science of People.
 
I wanted to put together some of my favorite virtual team communication strategies that can also be used for hybrid work—if you or your team work from both the office and at home. I love virtual work and offering the virtual work experience to my team because it comes with flexibility in hours and working environment, but some challenges come with virtual work that I want to help you and your virtual team overcome.
#1 Video, Video, Video
We filmed this video for you during one of our actual team meetings. Each Tuesday, we all pop on Zoom, a video conferencing platform, to share updates and to brainstorm new ideas for the business.
Of course, we still communicate via other channels such as email, phone and Slack, but video allows for a more visual experience among the team. For example, if I share news and one of my team members shows a surprised expression, I know the news was shocking or surprising. I'm able to tap into the emotional needs of my team that I wouldn't be able to do as easily with written communication alone.
Or if I see someone nod their head yes or no, I know that they are either in agreement or disagreement regarding a matter.
#2 Dynamic Tools
Just because you or your team work virtually doesn't mean you can't use tools, software and programs to elevate your day-to-day professional experience.
We like Zoom for virtual meetings, and there's other options too, such as GoToWebinar and Google Hangouts. We like using the chat feature of Zoom to say hello, ask questions and share files, links and slides.
Action Step: During your virtual meetings, don't be afraid to spice things up with polls, PDFs and warm-up chats!
#3 Make Pings Easier
This tip comes from Scott, Science of People CEO. In the typical office environment, especially open offices, it's easy to ask your colleagues for feedback, such as what they think of a new webpage design or the copy on a landing page.
When you want feedback virtually, the communication hurdle is much higher. You have to open up Slack, send an email or pick up the phone. Some teams use weekly Lunch n' Learns as an opportunity to strategize new ideas and answer questions. For our team at Science of People, it's important for the team's ideas to be heard, responded to and acted on quickly and easily. So, we use Slack to interact casually with each other to encourage spontaneity ("Hey! I just had an aha moment!") and to allow novelty into the business without requiring a weekly, formal presentation.
Action Step: Determine the preferred communication method for each of your virtual team members. Does one person love chat and the other email? Strategize the best ways to keep in touch and what mode of communication is best to share new ideas.  
#4 Digital Body Language
We're obsessed with body language and nonverbal communication strategies here at Science of People. As a remote worker, it's important to consider how your body language operates on camera in a virtual setting.
For example, if I had my computer too close and all you could see was my face, you'd miss the impact of my hand gestures and other nonverbal cues and reactivity. When we can see more of someone, this actually builds more trust in the relationship, especially when we can see someone's hands.
Action Step: Strut your stuff on camera! Show off your body language and keep your webcam far enough away to show your torso and hands.
#5 Fit Your Personality
Virtual work isn't for everyone—it can definitely depend on your personality. On average, introverts love remote work since they like to work, brainstorm and process alone. Ambiverts fall between introverts and extroverts and like being around certain people in certain environments. Extroverts tend to suffer the most in remote work as they get energy from people and thrive in the company of others.
Our Science of People team is made up of all ambiverts, so we all like to have alone time partnered with occasional in-person sessions and meetups.
Action Step: Not sure where you fall on the personality spectrum? Take our free personality quiz to find out. And for my managers who are reading, ask your team to take the personality quiz so you know the preferences of those around you.
#6 Recharge Your Relationships
"Relationships that are remote are like batteries." –Scott Edwards
All relationships require charging time. When you're in person with someone, it's easy to charge—you're observing body language, you're making eye contact, you're shaking hands and you're easily building trust.
Virtually, the battery can drain faster if you aren't proactively seeking out regular check-ins with your team. When team members don't know what's going on or aren't communicated with regularly, they often feel disconnected from the team's goals and mission, and their batteries rapidly deplete.
For the Science of People team, we have film days every couple months and we use these opportunities to celebrate being in person with each other to check on personal and professional updates.
Action Step: Schedule regular check-ins with your team. This can be weekly video calls, monthly lunches or quarterly happy hours.
#7 The Five Modes
Remote teams have five basic ways to communicate:
It's important to strike a balance among the various modes to make sure you're hitting on each person's communication preference. Switching between modes also helps recharge the battery, as we mentioned in the previous step. Only communicating via email or only communicating via phone can be draining on your team, especially when you consider your team's personality types.
You also can match the communication mode to the type of task. For example, if I need to send a project to my team and there's lot of details, links and images, my preferred communication mode is email as it's easier to format the responsibilities and next steps.
On the other hand, if I want to think through a creative or strategic project, I'll often save this task for our weekly video calls so my team can brainstorm and collaborate freely.
Action Step: Do you default to discussing projects in-person or via one mode? The next time you need to delegate a task or brainstorm an idea, think about the best and most effective mode of communication to do so.
Bonus: Start, Stop, Continue
This is one of my team's favorite exercises. It's called Start, Stop, Continue and it works for both virtual and in-person teams. You can do this annually, bi-annually or monthly with your team. Here at Science of People, we revisit this exercise after 'big' business moments, such as product launches and course revamps to check-in with the team regarding tasks.
When you work virtually, it's easy to get lost in your own work and forget about what the rest of the team is building and creating. This exercise serves as a reminder of the business goals and how each team member's tasks support those goals.
Check out the full video on Start, Stop, Continue to learn more:
Work remotely? Send this video to your virtual team! Use this as a jumping-off point to start communicating more meaningfully and dynamically with your colleagues.
To your success,
Vanessa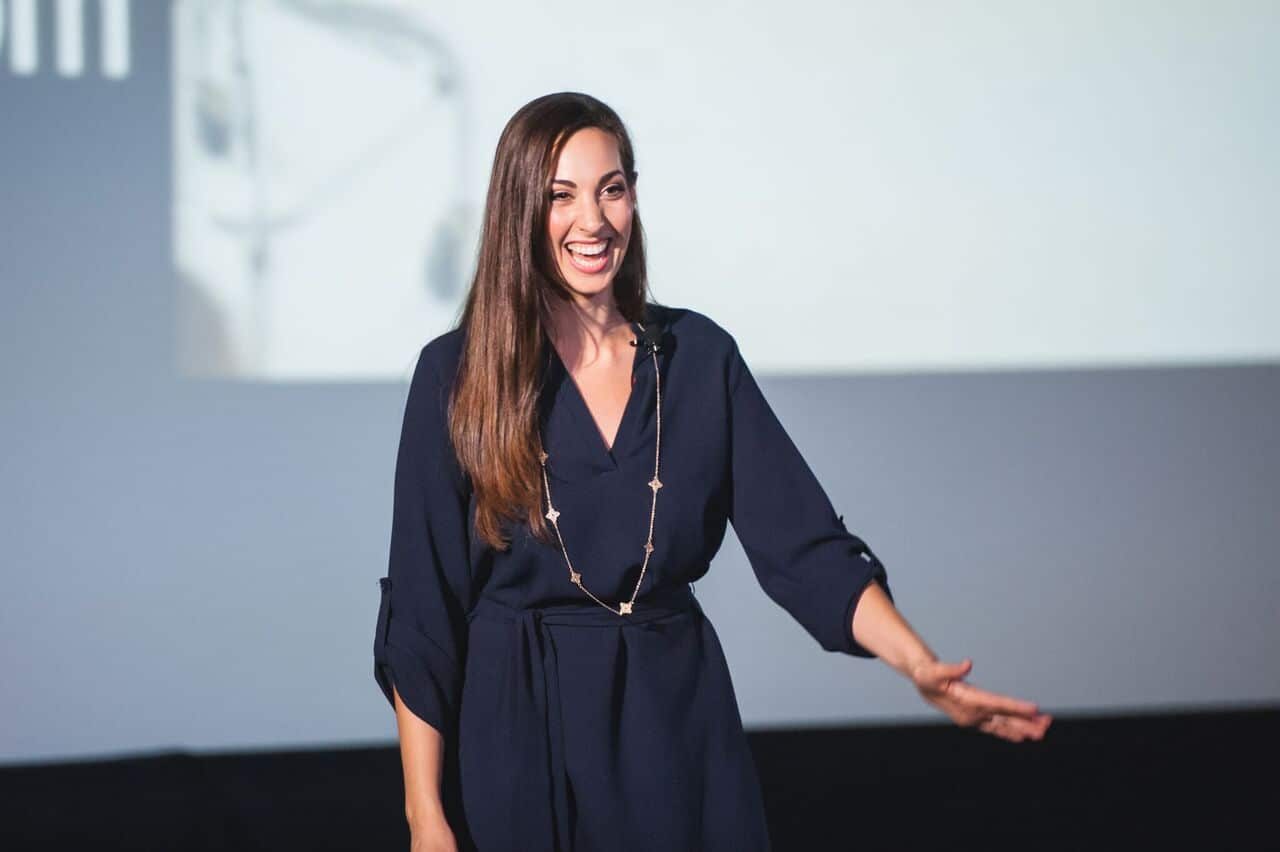 About Vanessa Van Edwards
Lead Investigator, Science of People
I'm the author of the national bestselling book Captivate, creator of People School, and behavioral investigator.
I've always wanted to know how people work, and that's what Science of People is about. What drives our behavior? Why do people act the way they do? And most importantly, can you predict and change behavior to be more successful? I think the answer is yes. More about Vanessa.
Join Over 500,000 Students
Are you looking to kickstart your career? Level up your leadership? Join thousands of students learning to master their people skills and make an impact on the world. And for joining today I'm giving away a free one hour audio training to help you jump start your learning!
On a journey? Choose your path below
10 People Skills You Need to Succeed
Be Confident with Your Body Language
How to Be Charismatic (without being inauthentic)