Did you know there are over 86,000 self-help books listed on Goodreads?


Luckily, as a recovering awkward person and daily reader, I've read hundreds of self-help books over the years.
And I've picked out the very best ones, so you don't have to!
Here's my curated list of the top 43 best self-help books of all time.
Now, let's go over some juicy science.
The Science of Self-Help
Here's the million-dollar question:
Do self-help books actually work?
In 1989, Starker conducted a survey to find out:
He enlisted the help of 67 volunteer hospital workers and asked their opinion on self-help books.
The large majority (85%) thought the books were "sometimes helpful" or "often helpful."
These volunteers said self-help books:
"Opened new avenues for me."
"Gave me more self-confidence."
"Made me understand myself and others."
But here's the big problem: according to the Journal of Happiness, most people read self-help books and just go about their lives.
In other words…
Self-help books don't work if you fail to apply what you learn.
So how do we fix this?
A recent Forbes article describes a special "technique" the author learned from a Benedictine monastery called lectio divina, which means "divine reading."
But it's simpler than it sounds. Essentially, it's the opposite of speed-reading:
"The core idea of lectio divina is that you read a text very slowly and let sentences sink in one by one. You start reading slowly until there is a paragraph or sentence that appeals to you. Then you stop and read that paragraph or sentence again."
Reading this way, you'll be able to absorb what you read like osmosis and make connections that you might not have noticed otherwise.
I have gained significantly more value from my books by using this technique.
And I hope you do, too. Now, onto the books!
My Top 11 Best Self-Help Books
These are the 10 self-help books that personally gave me winning confidence. When I read them, I fundamentally changed as a person. Before I read these books and after I read them are distinctly different phases of my life. Here is the list…
Goodreads score: 4.26
My friend Ryan is an AMAZING writer and brilliant stoic philosophy thinker. I love this book because it's all about quieting the mind and finding your true inner confidence. This book isn't about doing more—it's about doing less.
I even had the chance to interview Ryan! Check out our interview here: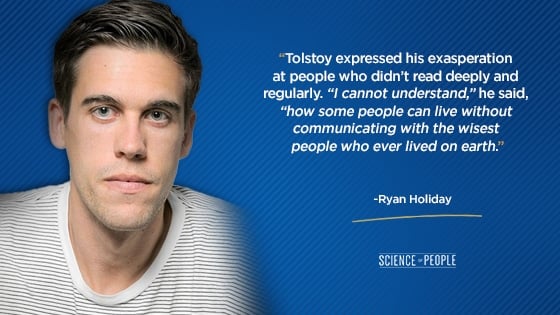 Key Takeaways:
To unleash our inner creativity, we have to rely less on conscious thought and become still.
Sometimes we need to disconnect from others in order to reap the benefits of solitude.
Before saying yes, think of what you're really giving up. This is usually your time, a valuable piece of your life.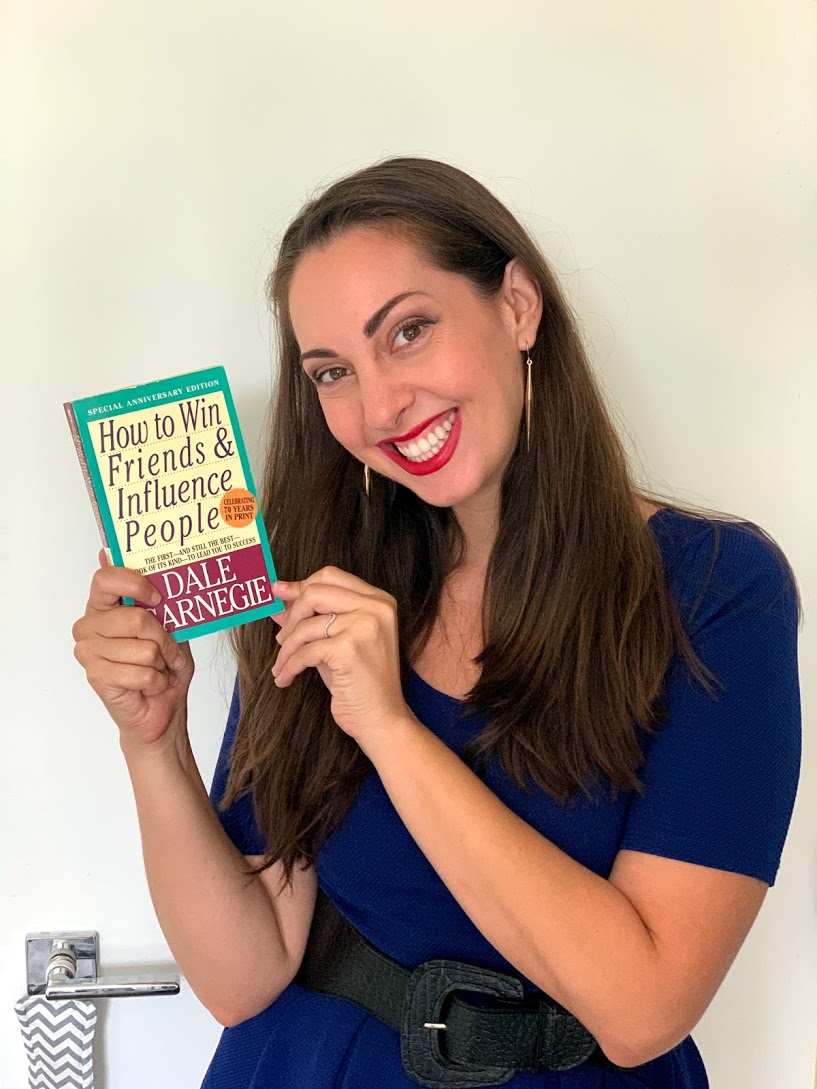 Goodreads Score: 4.20
When I read my original 1936 copy of this book (yes, this book is over 80 years old!), I was absolutely floored. This is the book I recommend to anyone who's looking to become a more likable person. I simply couldn't believe all the social "mistakes" I was making that Carnegie pointed out.
After making a slight course correction, every new conversation after this book seemed more enjoyable and fun! And most importantly… I did win friends and become more influential! Woo-woo!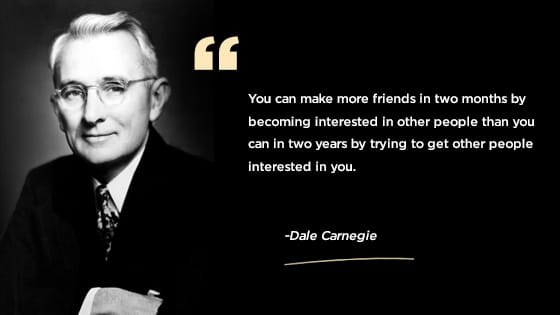 Key Takeaways:
Offer praise to others often to make them feel appreciated and important.
Use a person's name in a conversation. It's the sweetest word they know.
Talk about what is important for them, not you.
Speak to people like they are your friends and have them say "yes" right away.
Avoid arguments and being judgmental. This will only create negative feelings and get you nowhere.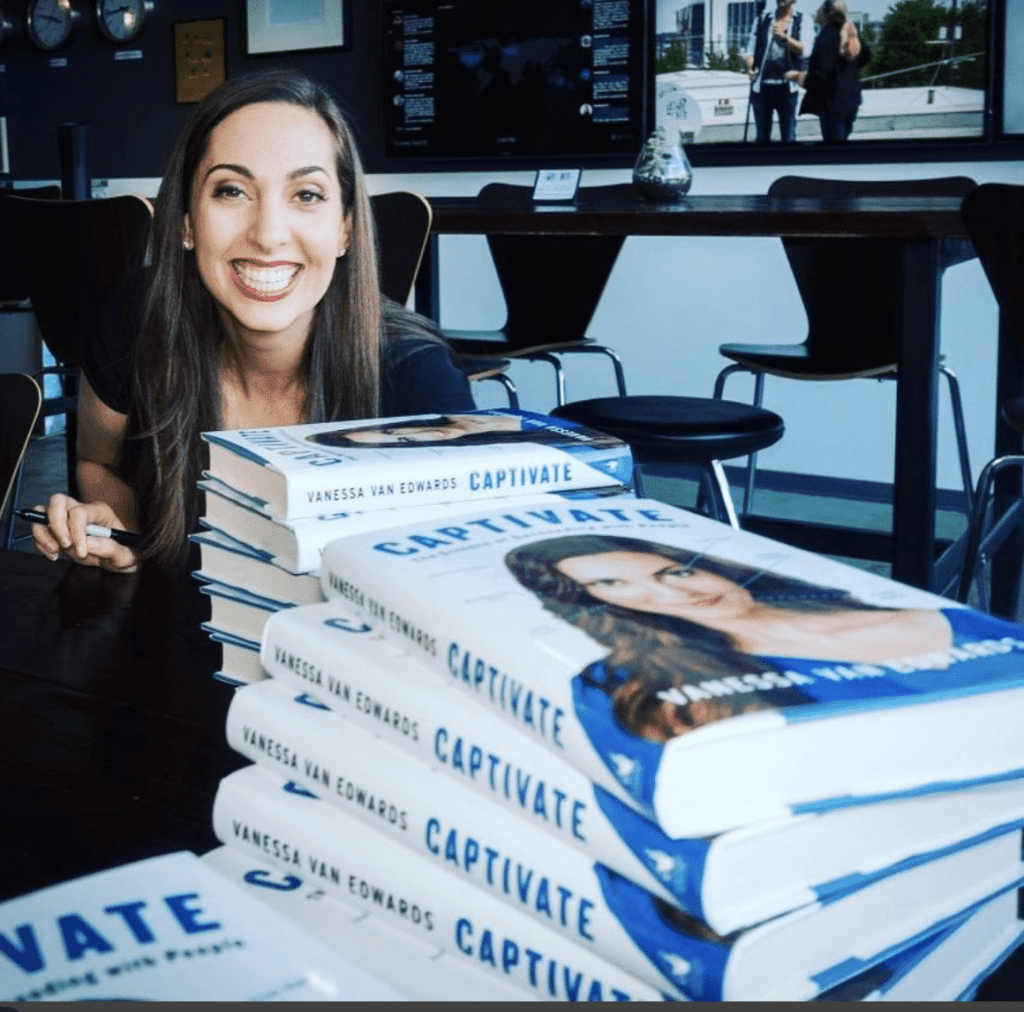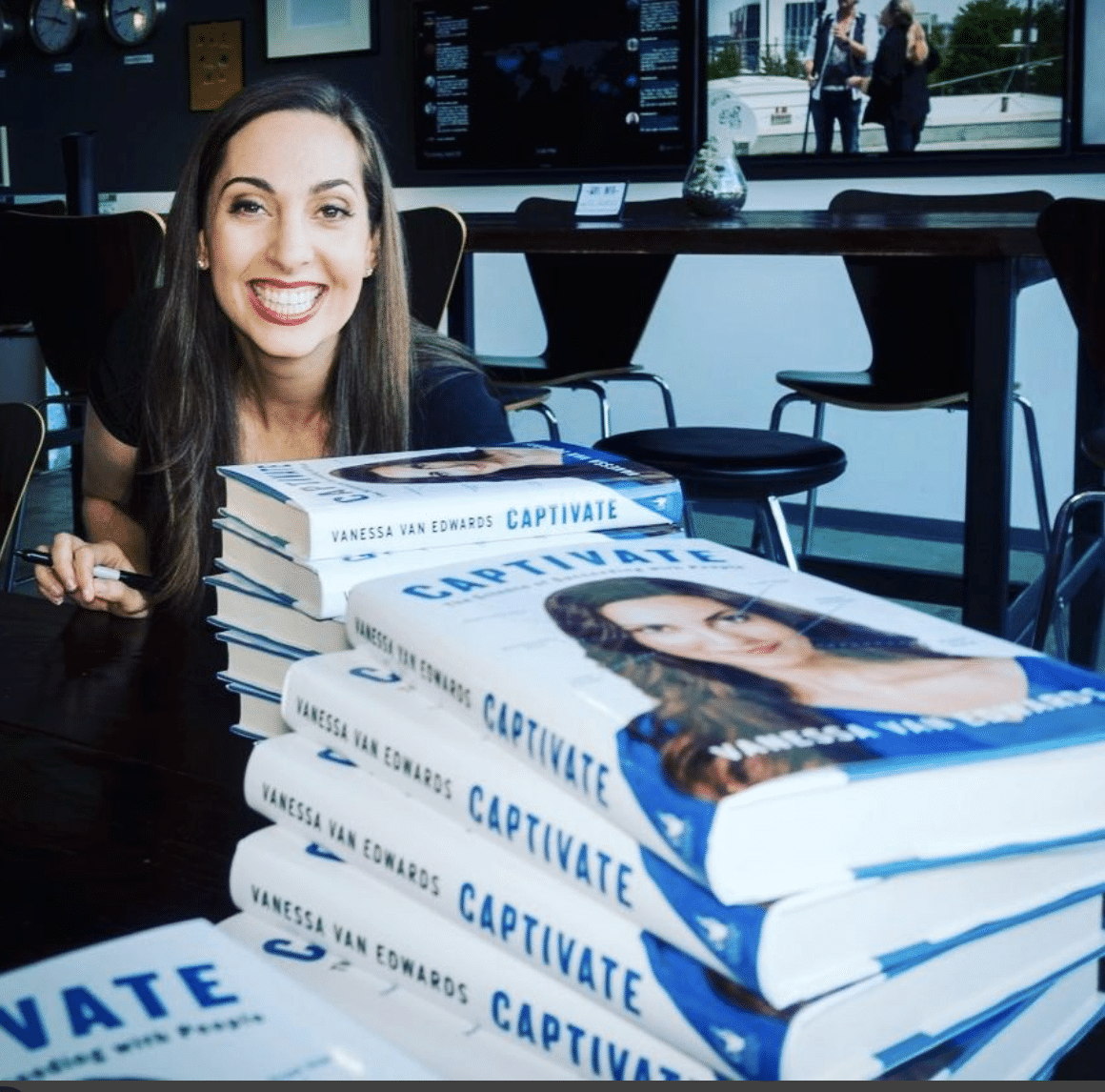 Goodreads Score: 4.16
I might be a little biased, but I wrote this book to change your life and boost your confidence. Truly, I wrote it for you, using everything I have learned about activating confidence.
Obviously this book changed my life, because it took me years of writing and researching. When it hit the bestseller list and got translated into 16 different languages, I was blown away. This is the modern guide to How to Win Friends and Influence People.
In Captivate, I give you a science-backed framework to master ANY social interaction you find yourself in:
build trust and confidence with your boss or coworkers
know what a person is really feeling during a date, without having to ask
how to get strangers interested in you in ANY social situation
Whether you're a social pro or a natural introvert, this book is for you if you want to take your relationship-building to the next level.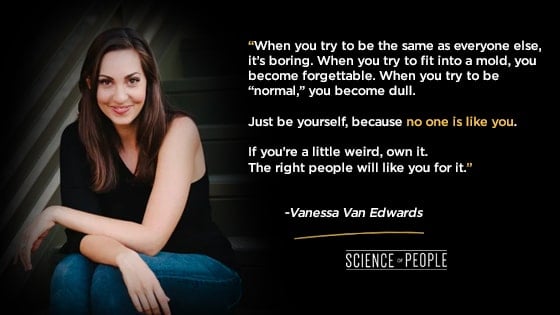 Key Takeaways:
Make an amazing first impression by using nonverbal "hacks."
Learn to spot personality traits to accurately assess others.
Master the 3 types of storytelling to connect with others.
Decode people's feelings by identifying the 7 universal facial expressions.
… and more!
Untamed by Glennon Doyle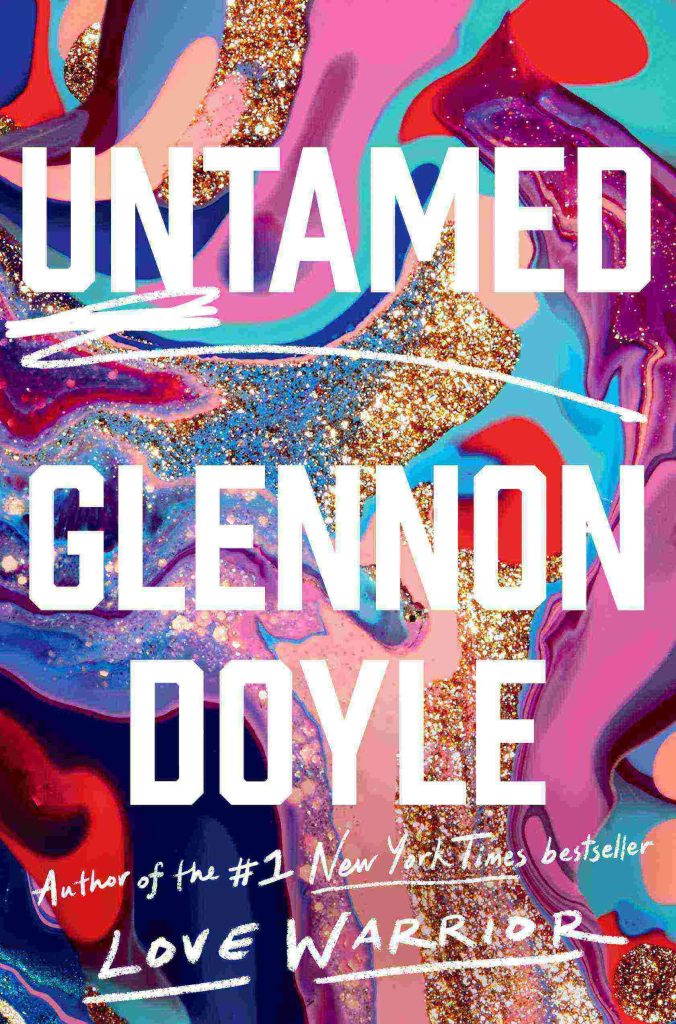 Goodreads score: 4.15
This is a beautiful story of discovery and journey. Glennon, feeling completely trapped in her life, was in a "happy" marriage with her husband when all of a sudden, she met soccer player Abby Wambach. Immediately, she fell in love. This is her journey of refinding herself.
Although it's specifically for women, men can also learn from this book, as Glennon has a unique approach to confidence: finding your inner cheetah!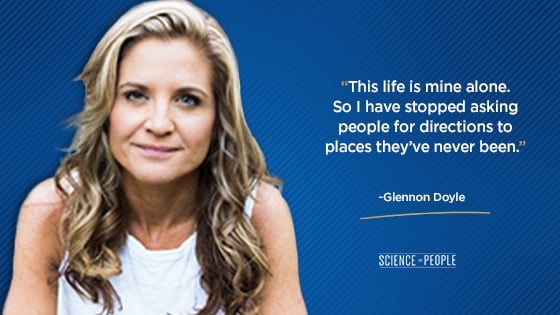 Key Takeaways:
Instead of hiding her lesbian relationship from her followers, Glennon came out publicly—and as a result, sold copies of her book left and right!
Glennon sat for 10 minutes a day in her closet to "be still" and find her intuition.
Finally letting go of her life's "story," Glennon was able to control her life and live freely.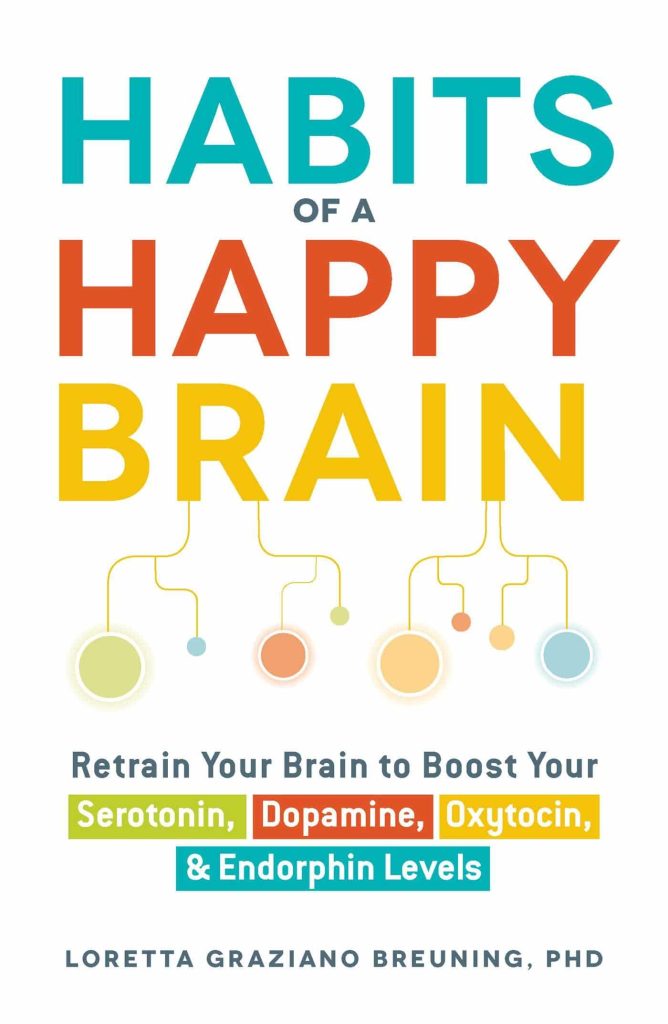 Goodreads score: 4.07
I have always been fascinated with the science of confidence, and this book really helped me understand how my brain works. In Habits of a Happy Brain, you learn about the 4 main chemicals of happiness and how confidence and physiology are interlinked.
If you're a science geek like me, you're going to love this science-packed book!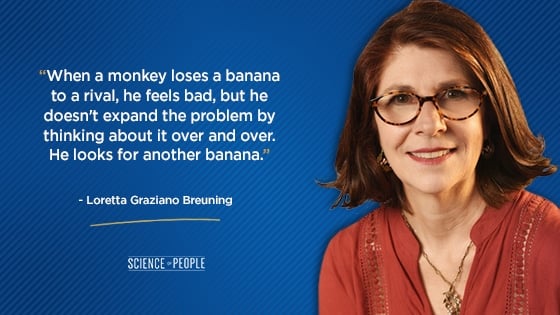 Key Takeaways:
Even though we focus on happiness, the hormones that make you unhappy are essential to survival.
Chasing happiness the same way is fruitless. Only new things can give us new happy experiences.
Make your own choices so you can own them. If you let others decide, you will blame them if the choice makes you unhappy.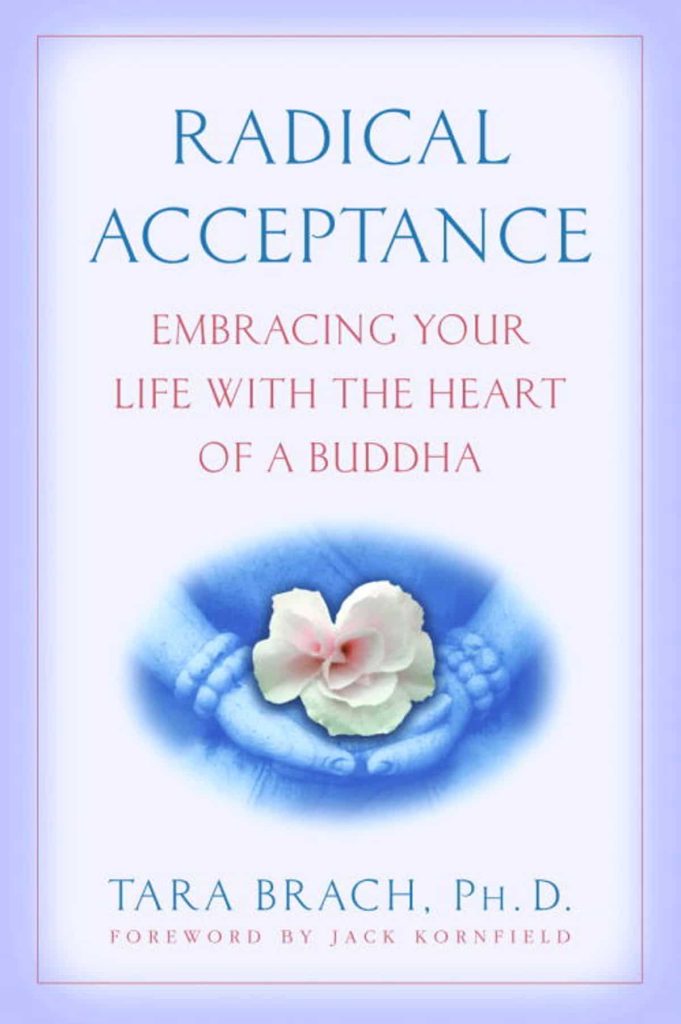 Goodreads Score: 4.18
I know what you're thinking, but hear me out. This book had been recommended to me 6 times before I read it. And I'm glad I finally did!
You don't have to be Buddhist to learn from this book. This book brings forth the downsides of living in a Western world, which often leaves us feeling bad about ourselves. We often don't feel like we "live up" to our high expectations, or we feel like we constantly need to redeem ourselves.
In Radical Acceptance, Tara Brach brings forth the idea of truly accepting ourselves and letting go of feelings of inadequacy, using Buddhist philosophy as a framework.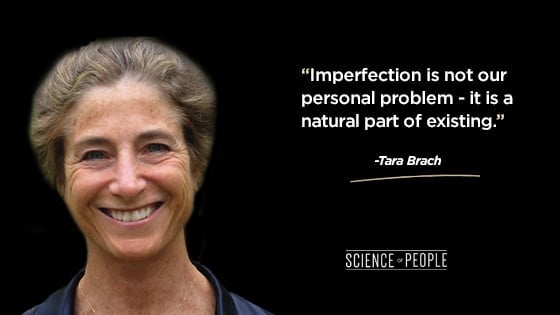 Key Takeaways:
Western culture makes us feel like we're inadequate and not enough.
Feelings of inadequacy and judging ourselves often lead us to feeling "trapped."
Be compassionate to yourself, like you would your closest friends.
Accept your suffering, rather than run away from it, to discover your inner self.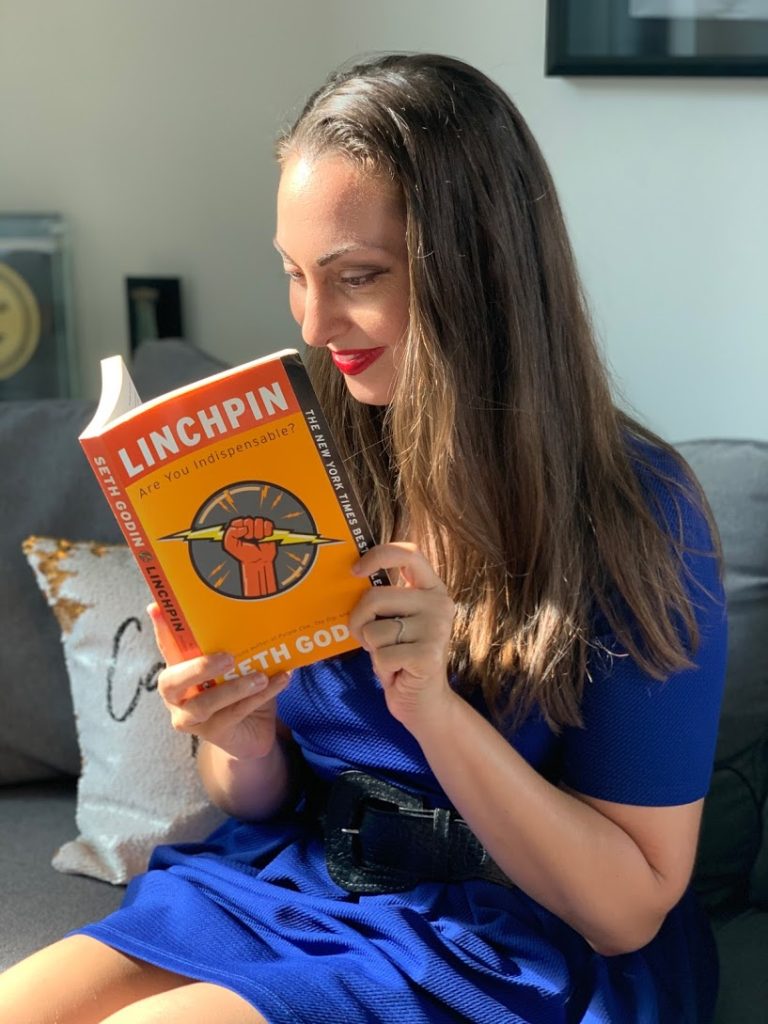 Goodreads Score: 3.84
Linchpin challenges you to take your work a step further. Don't just follow the rules you're assigned—become truly indispensable. Seth says that linchpins are the essential key players in any great company, and without these players, the company would not be the same.
Does this sound like you? If not, this is the book to read to level up in your career, whether you're a CEO, manager, or employee. Become a linchpin, and become indispensable.
Key Takeaways:
Linchpins pour all their energy and passion into their work.
Making great art requires emotional labor, or investing your own emotions into your work.
The best artists create and send out their product, despite the fear of criticism.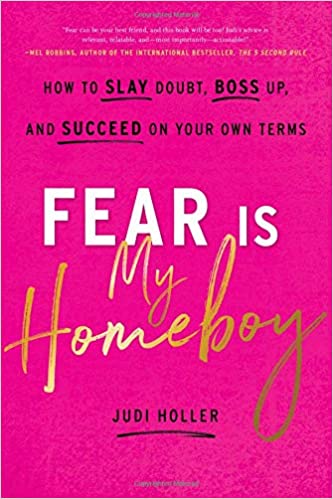 Goodreads Score: 4.14
You can't do this. Your hair is a mess, you sound like a fool, you just aren't confident enough!
These were the words I told myself before I learned to talk positive to myself. In Fear Is My Homeboy, author Judi Holler takes an empowering approach to shut down your self-doubt forever, offering practical steps to overcome fear along the way. This was an eye-opening book for me and came at the right time in my life, when I was at one of my all-time confidence lows.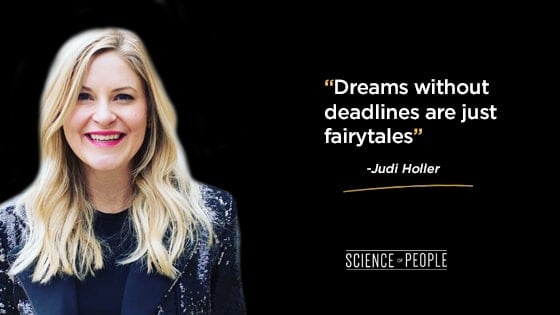 Key Takeaways:
Practice the mindset of saying "yes" for new opportunities that come your way.
Start your day off doing something for yourself rather than for others.
Ask, hustle, receive. Visualize what you want, and the universe will provide it.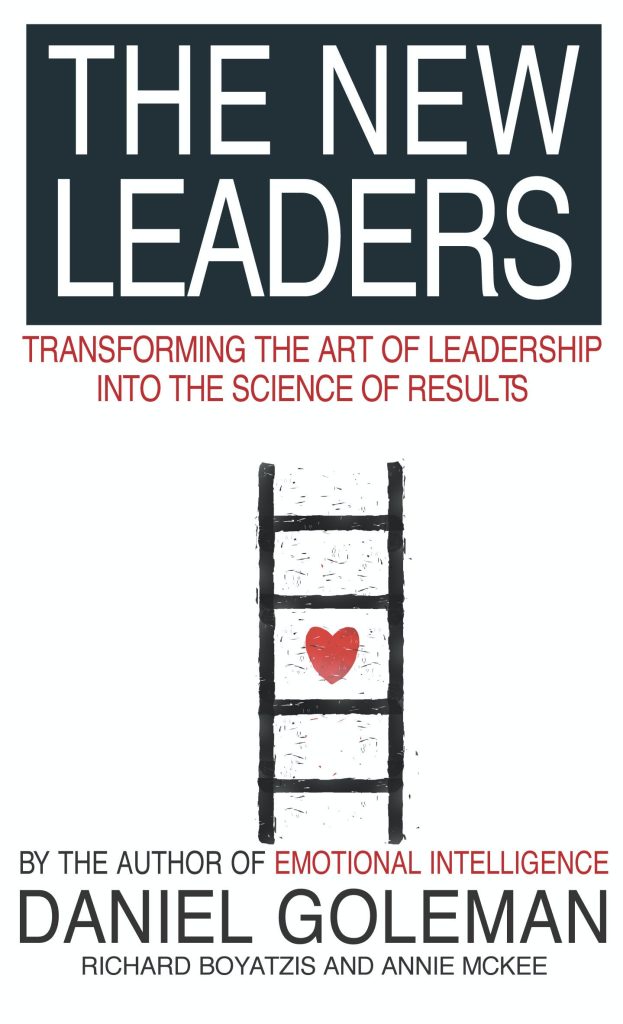 Goodreads Score: 3.83
This is one meaty book! And the reason for that is because it is jam-packed with science and storytelling. If you want to transform your confidence into leadership, this book is for you! It's a practical book filled with actionable tips, and if you stick with it, I guarantee your leadership will transform!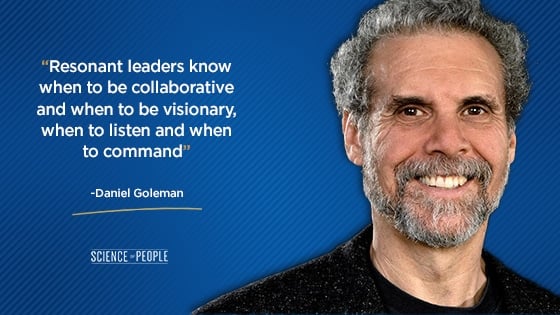 Key Takeaways:
Leadership has 2 types of emotional impact—"resonance," which we feel connects with us, and "dissonance," which we feel negative toward.
The role of leaders is to "prime" their team to perform, and great leaders have key emotional intelligence skills.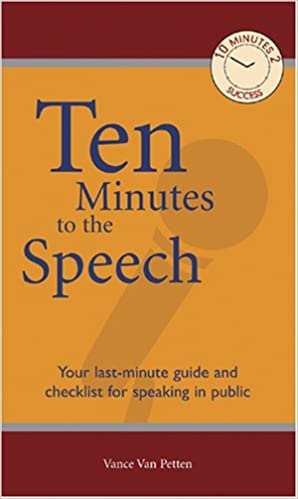 Goodreads score: 3.25
Okay, so I'm a little biased with this one. This book was written by my dad, and it is special to me because this book launched me on my path to public speaking! Without this book, I would have never begun to learn about public speaking or launched my career in this space.
It's also a tiny book that you can zip through! If you want a quick guide before your next speech, this book is for you. So many public speaking books are hundreds of pages. If you only have a few days until your speech, then you don't have time for that! This slim little volume will help and help quickly.
Key Takeaways:
You can use breathing techniques to calm yourself down before a speech.
The most important part of a speech is the stories!
Always start with a bang.
Best Self-Help Books of All Time
How about self-help books that changed the world? These 3 books were monster best sellers and have been read by millions. If you want to read some self-help classics, here they are…
Blink by Malcolm Gladwell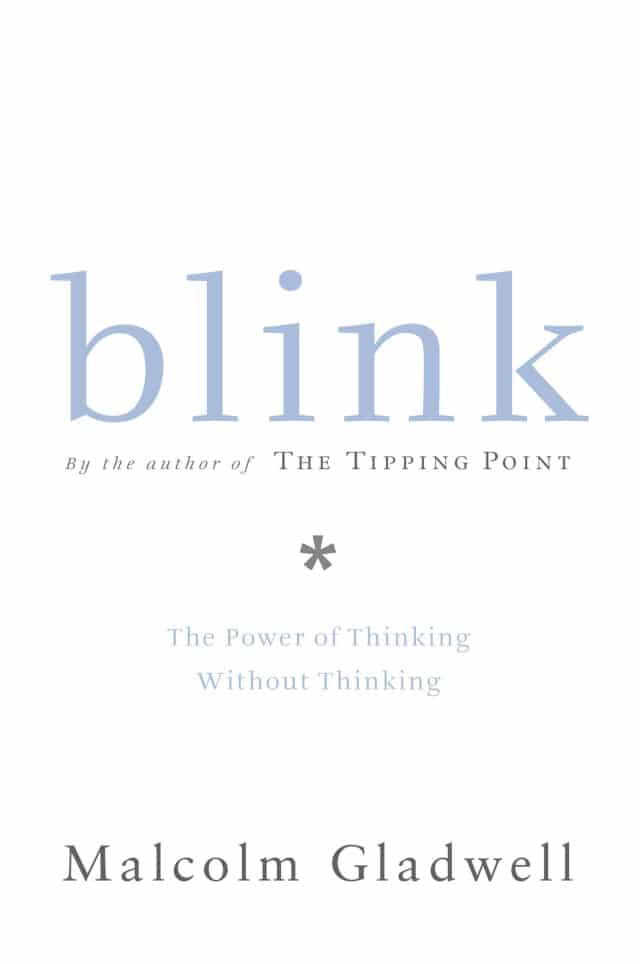 Goodreads score: 3.94
Do you trust your gut feeling? Often, we make decisions based on our thinking. But what we're really doing is rationalizing our gut instinct. Malcolm is an expert writer, and if you have a hard time making decisions, or hesitate a lot, this book will cut down your decision time dramatically.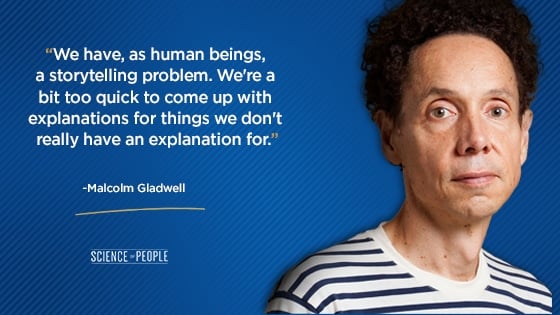 Key Takeaways:
The unconscious part of our brain makes decisions in the blink of an eye, and often these snap decisions are the right ones.
Our conscious thoughts about our ideal romantic partner are often wrong. Instead, we "know" if we like someone when we meet them, regardless of what we rationalize.
In order to get rid of biased snap decisions, expose yourself to experiences unique to you.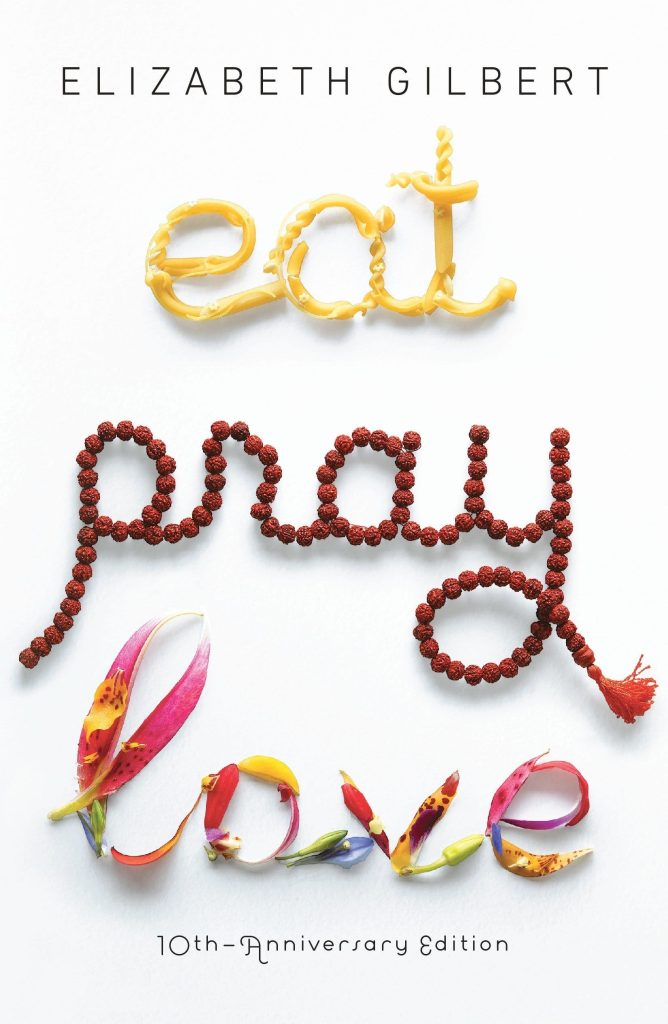 Goodreads Score: 3.57
Eat, Pray, Love is a classic memoir of "following your heart." After facing a divorce and feeling an existential crisis in her life, Elizabeth leaves New York and sets out on a trip to Italy, India, and Indonesia.
Throughout her trip, she strolls the streets of Rome, takes an Italian language class, practices yoga, meets a lot of people along the way, and (spoiler alert!) even meets someone whom she falls in love with.
This lighthearted book is chock-full of humor, adventure, and spirituality, and is great if you're thinking of taking the leap yourself or are going through a rough patch in your life.
Key Takeaways:
Escaping from your current life and stepping into the unknown can be healing and full of adventure.
Knowing and trusting in some sort of higher being helps with life's struggles.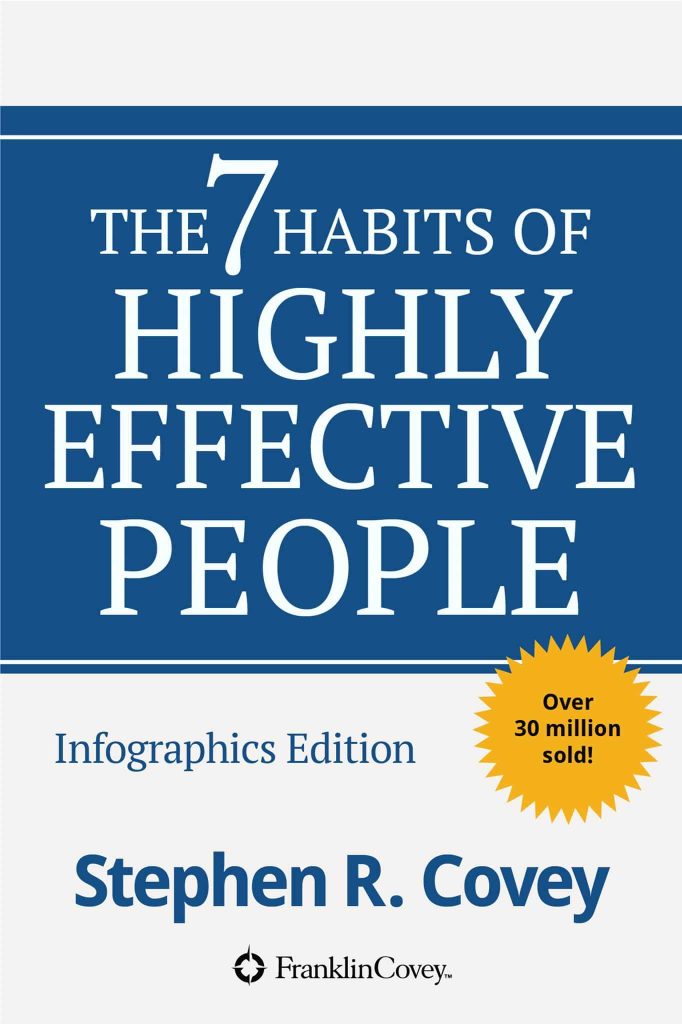 Goodreads Score: 4.12
Another classic, this book is all about productivity and choosing the best habits that lead to success. There's a lot of theory in Covey's book, but also actionable steps and exercises you can do to solidify what you learn.
This book teaches you to take back control of your life, make strategic decisions, get rid of bad habits, become a productivity master, and find a good work/life balance.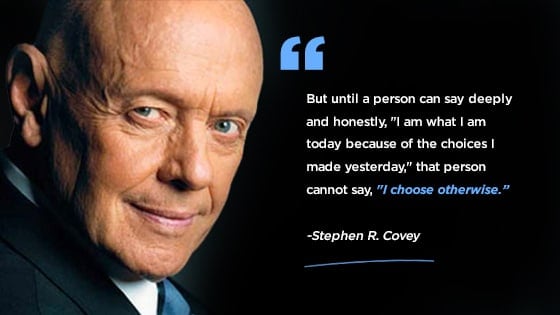 Key Takeaways:
Before you do something important, always keep the end in mind. What are the results you want to achieve?
Write a personal mission statement that is the foundation of your life.
Contribute to your physical health, spiritual health, mental health, and social health by doing regular activities that contribute to them.
Best Self-Help Books for Women
Did you know that of the top 88 most read self-help books on Goodreads, there are nearly twice as many books written by men as there are by women? I want to show you there are some amazing books out there written specifically by women, for women.
Here they are, starting with…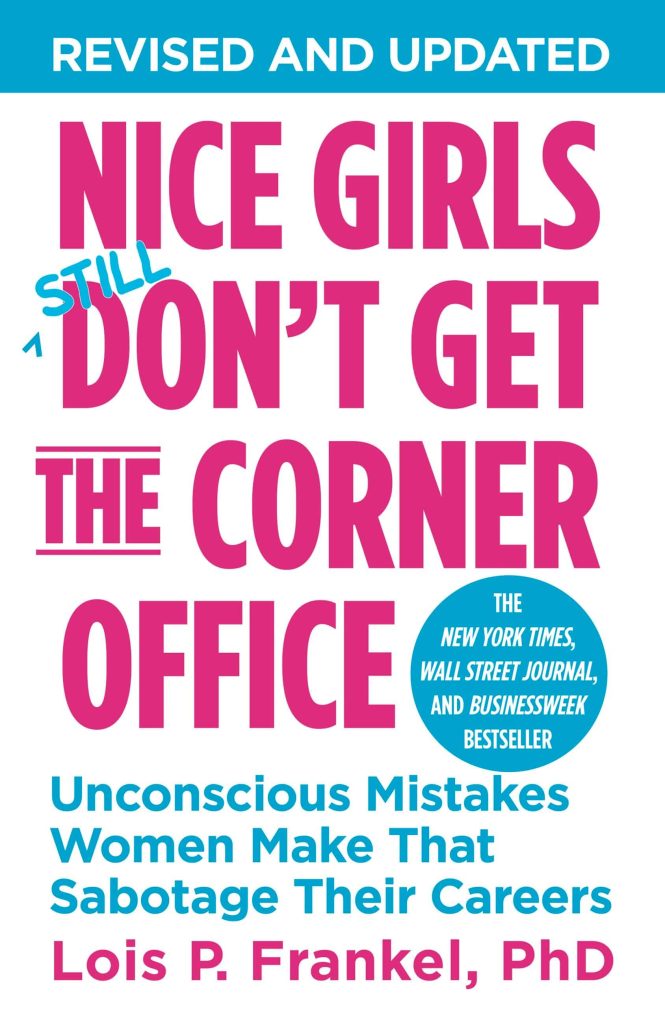 Goodreads Score: 3.76
Did you know only 3.8% of Fortune 500 companies have women as CEOs? Or that women still earn less than men around the world?
It's not all coincidence! Women in the workplace can make some deadly mistakes that can cost them…
considering others' opinions instead of making our own decisions
wearing short skirts or earrings that dangle too much
overreacting to our boss's mood instead of looking at things objectively
using too many qualifiers in speech, such as "I think…"
If you're making one of these workplace mistakes, this book outlines the key remedies to fix them.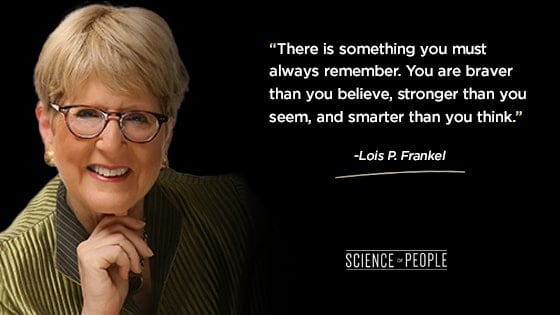 Key Takeaways:
Smile less to look more authoritative.
Avoid little-girl syndrome by keeping calm in the face of doubters.
Make bold moves to stand out, or risk keeping a low profile forever.
Seek out a mentor who can introduce you to others.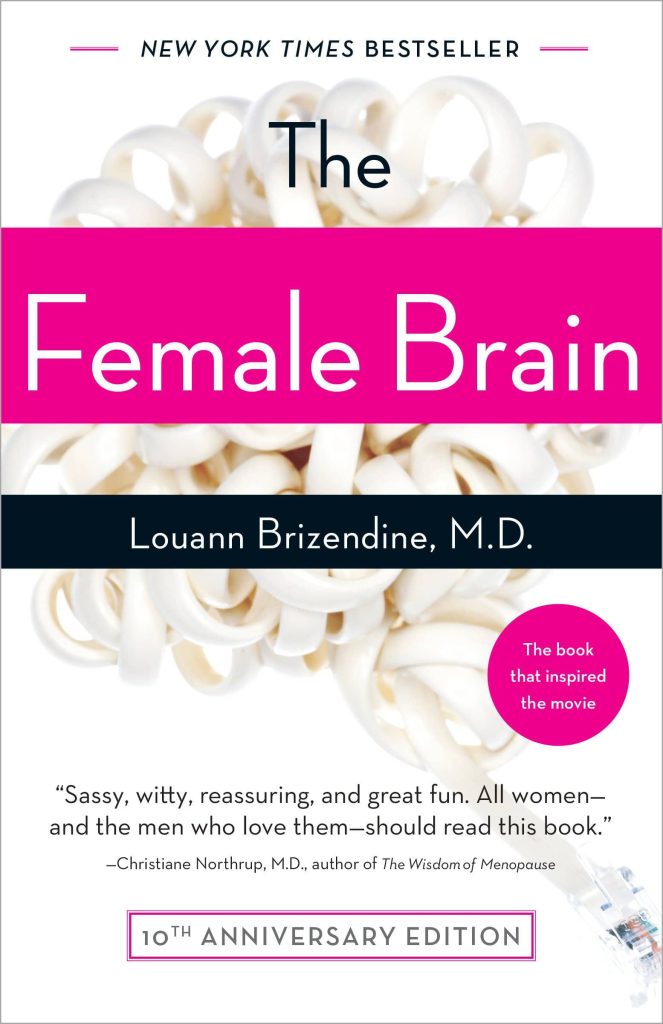 Goodreads Score: 3.83
This bestselling book, which has sold nearly a million copies and has been translated into 30+ languages, covers how a woman's psychology changes throughout her lifespan. I've had multiple "wow" moments as I've flipped through the pages, and this book includes neuroscience and references that back up the author's claims.
Plus, it's only 189 pages. If you're looking for a concise, information-packed way of explaining women's behavior, look no further!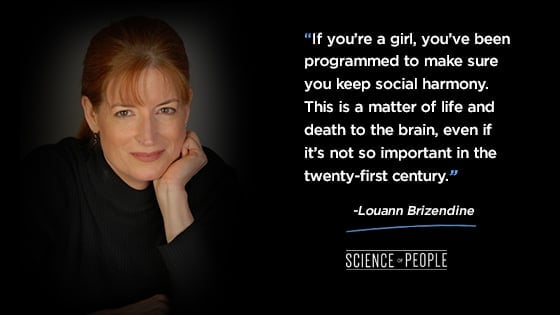 Key Takeaways:
Women focus more on relationship-building, while men focus on status.
Women often obsess over attracting men's attention.
Maintaining positive and intimate relationships with others is the foundation of a woman's self-esteem.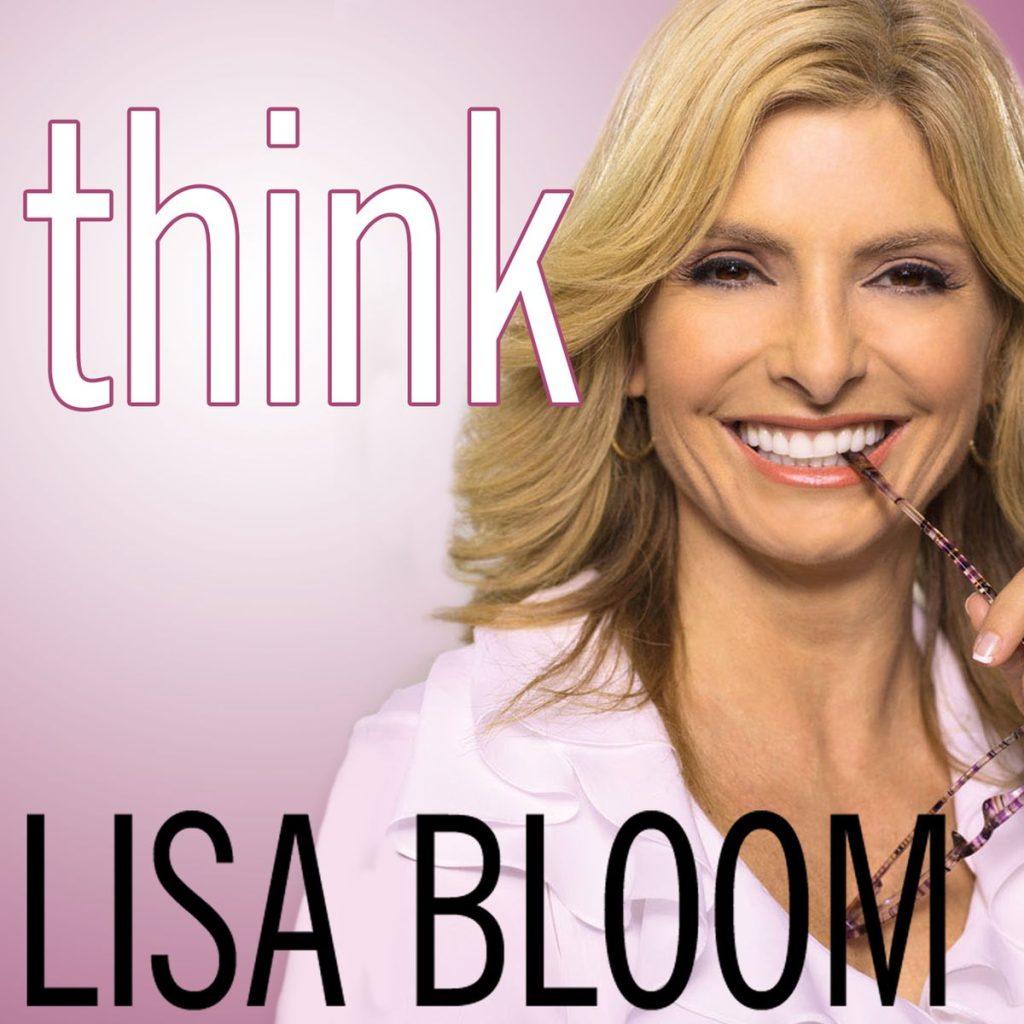 Goodreads Score: 3.96
This book is an eye-opener and focuses on women's problem of spending too much time staring in the mirror and not enough time thinking. This is a great book that challenges the way women think: to think for themselves, to become educated, to read more, to be independent, and to become smarter.
If you feel caught up in today's media and other distractions and want to learn to think for yourself, I highly recommend this book for a quick read.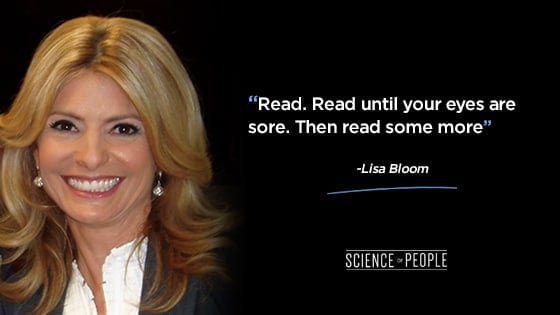 Key Takeaways:
Women's values of intellectualism are declining in favor of beauty and other superficial pursuits.
Because of the lack of value placed on women's thinking, there is not enough attention focused on important cultural issues like education or politics.
Best Self-Help Books for Men
I had my amazing, incredible, brilliant co-writer, Rob Hwang, help me with this section. Thanks, Rob, for your choices!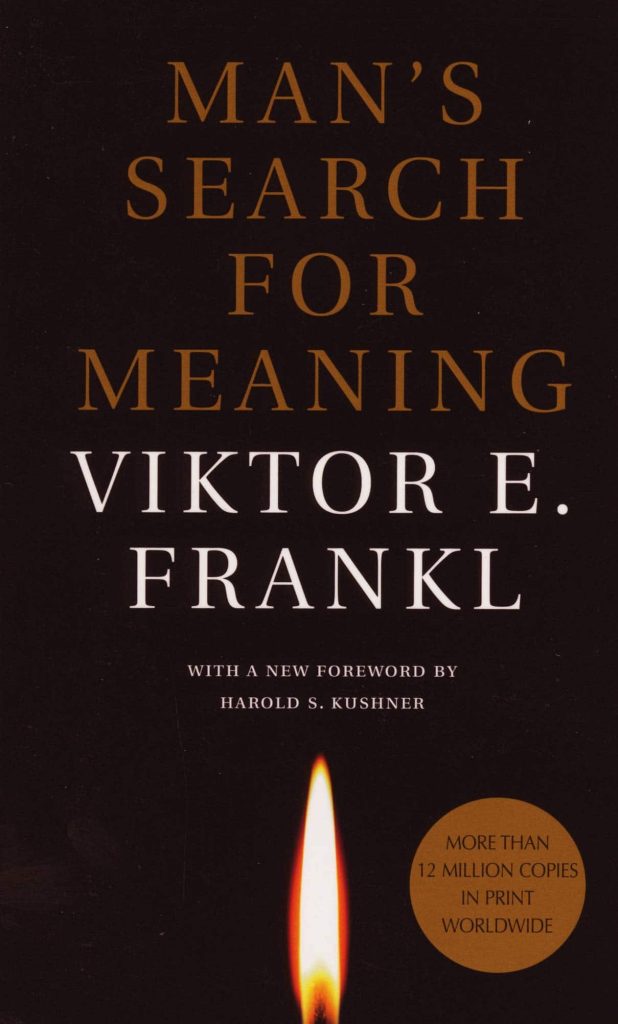 Goodreads Score: 4.36
In this book based on true events, Viktor Frankl recounts the time he spent in Auschwitz, Dachau, and other concentration camps during the Nazi occupation. During his stay, he faced many struggles, including:
seeing many of his friends die of illness and starvation
eating only a small portion of bread and watery soup every day
getting lashed and beaten for small things, such as looking at an officer the wrong way
Even through the struggles, Viktor is able to tell his story in a rather objective way. Since he is a doctor, he uses a lens of observation to tell his tale, and even observes certain traits of fellow prisoners that helped them survive and cope with struggle… or perish to the Nazi abuse.
I recommend reading this book if you:
are struggling and feel like you've got a tough life
are interested in the mindset and psychology of men when they are pushed to their limits
want to know what makes life worth living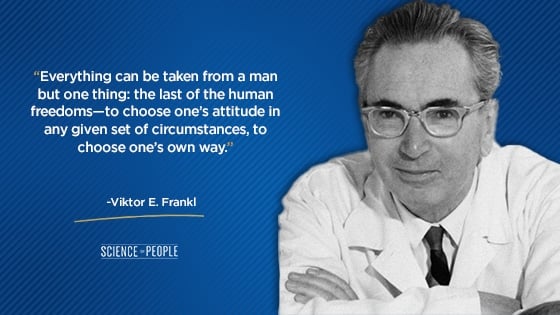 Key Takeaways:
Most of us find meaning in our lives through work, love, or facing suffering with courage.
When your suffering can find a meaning, it is transformed and becomes bearable.
We always have the freedom to choose what our response to life is.
Boredom is one of the main causes of suffering for modern people.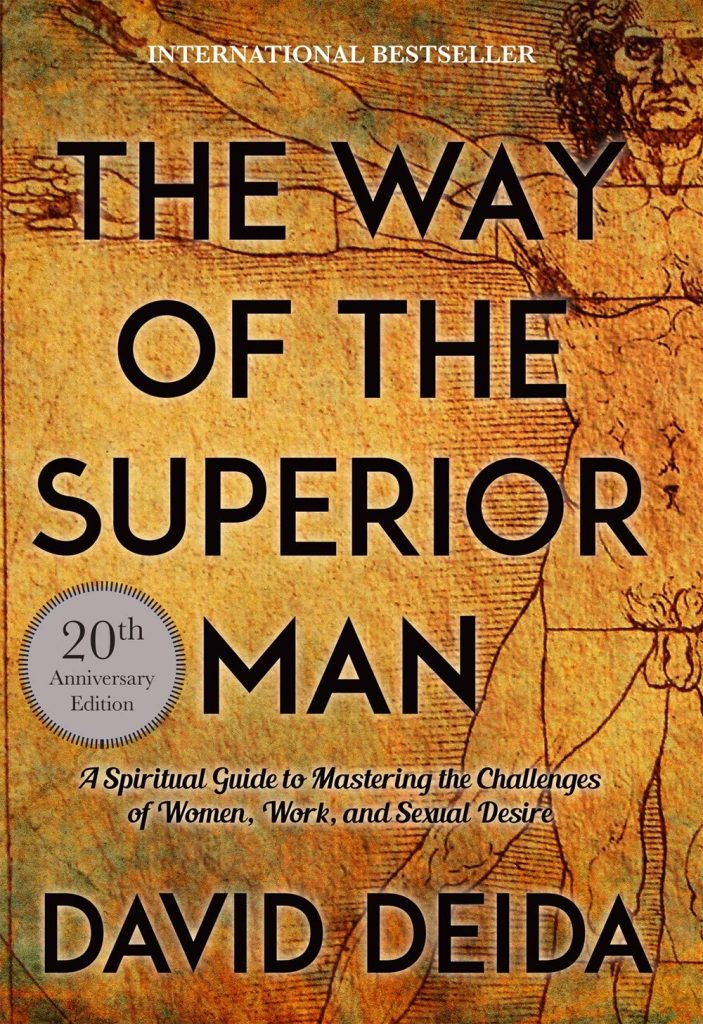 Goodreads Score: 4.07
This book is all about values. If you don't have strong values or a sense of purpose in your life, David Deida brings you a model of life where you can live in the modern world, yet remain a masculine man.
In this book, Deida covers:
the traits that make up a masculine man
what women really want when bringing up problems
how to find your purpose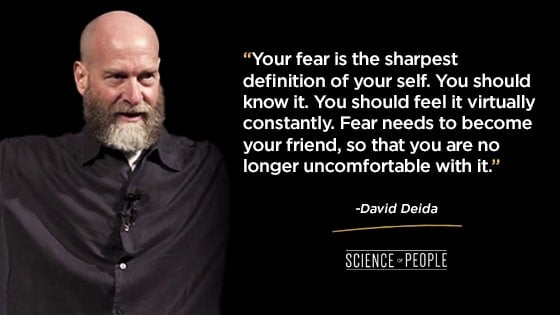 Key Takeaways:
A woman who challenges you is really seeing if you can stay the course through her tests.
Self-doubt and lack of purpose are normal, and often these times reveal to us what's most important in our lives.
Passionate relationships are made of polarizing energies. Men provide masculine energy, and women provide feminine energy.
Be slightly outside your comfort zone, where you can feel the tension but handle it.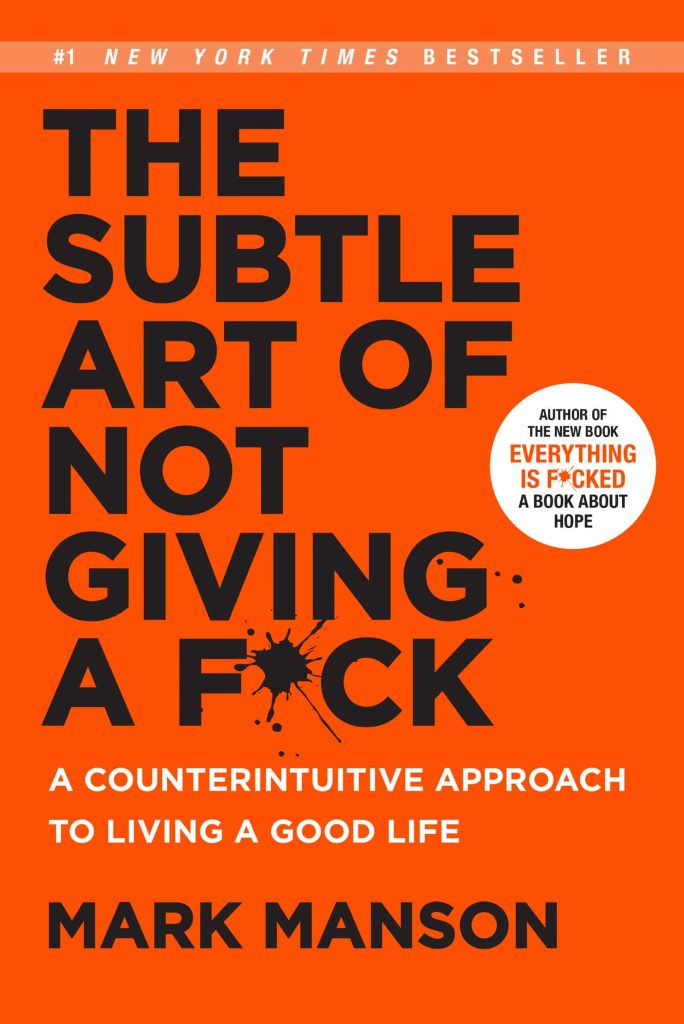 Goodreads Score: 3.94
Besides the creative title, this book offers a unique way of living life. I really like the way Mark writes this book. In fact, I've always loved the way he writes on his blog over at MarkManson.net.
Mark offers an easy-to-understand framework and skips the dull, boring theory to give you a clear guide on how to live your life. It's not only for men, either, as women can enjoy reading this, too.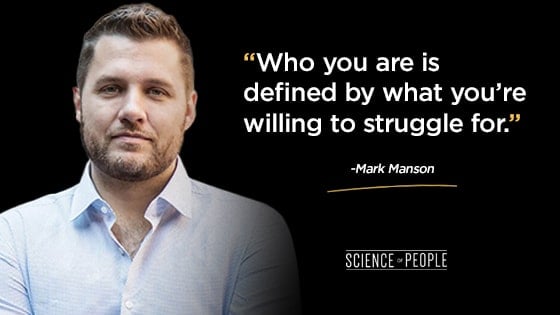 Key Takeaways:
Don't be a victim. Take 100% responsibility for your own life.
Let go of your identity to liberate yourself and be happy.
Healthy relationships are when both people are wholly invested in each other, and one side is not trying to control the other.
Best Self-Help Audio Books
According to a 2016 study, there's no difference in comprehension between reading a book on pages versus listening to them. Score!
I'll usually listen to audiobooks while in the car or going for a walk, and these are the audiobooks that stood out to me the most.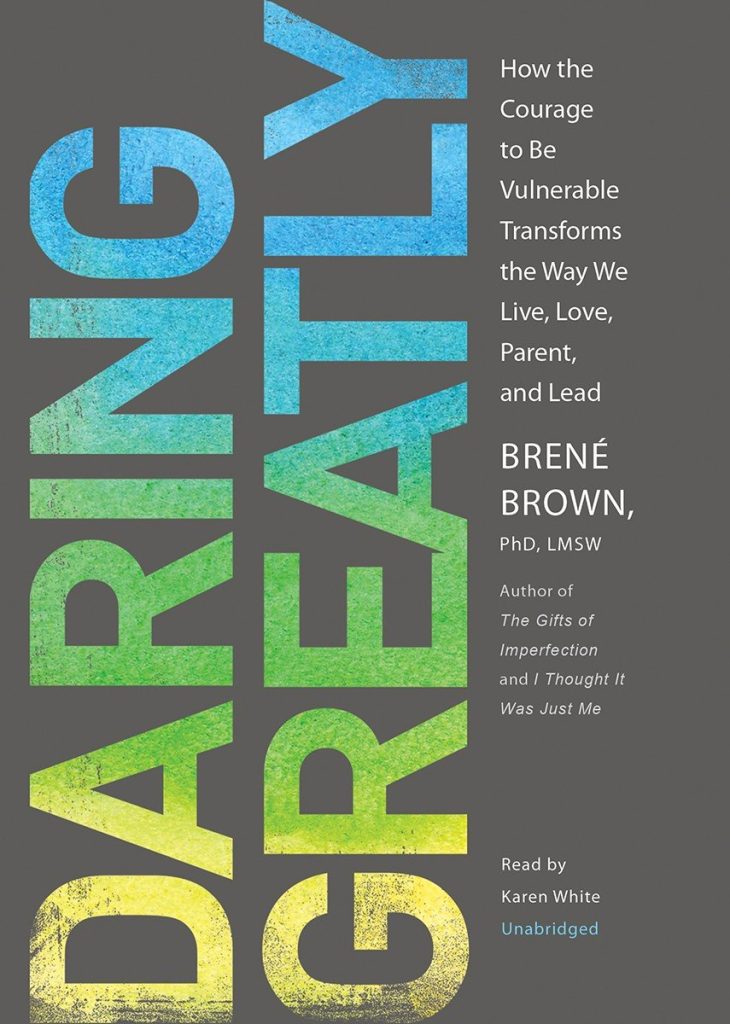 Goodreads Score: 4.26
This is the book you need when you need a little more courage in life. Researcher and thought leader Dr. Brené Brown does a brilliant job of explaining the feelings of shame and worthlessness we sometimes have in our daily lives and offers vulnerability as a solution.
One of the best ways this book stands out is in not being the same old "just be yourself" tips you see all over the internet. The book has funny anecdotes, great analogies, compelling research, and a million and one sentences that I highlighted throughout the book.
And it comes with practical tips, too, such as when to feel vulnerable and when not to. I highly recommend getting this one on Audible to hear the raw emotions from Brené's voice.
P.S. Also check out her TED talk here!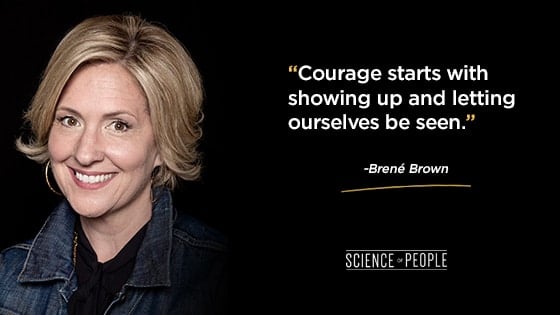 Key Takeaways:
Allowing yourself to feel vulnerable is a sign of strength and courage.
Talking about our shame helps us overcome it.
Accepting ourselves and fighting against perfectionism is the key to vulnerability.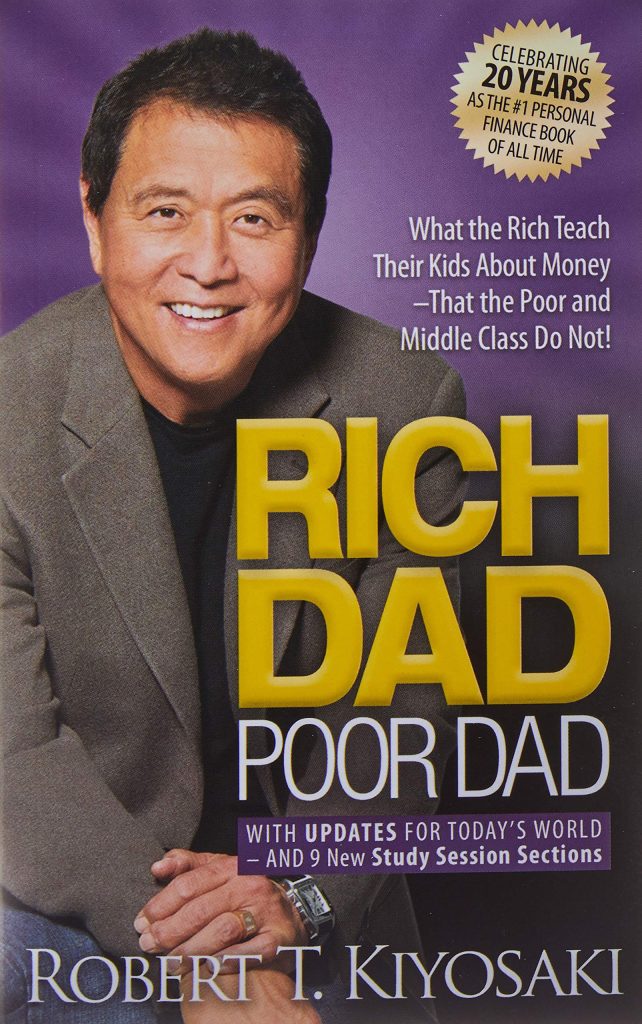 Goodreads Score: 4.08
We certainly don't get enough financial education in school. This book, which is also the only finance book on this list, aims to fix that. Rich Dad, Poor Dad offers powerful lessons of what the rich teach their kids that middle- and lower-income families do not.
Kiyosaki goes over what most people do when they get a promotion—they spend that extra raise money! That means they've effectively earned $0 extra from a salary boost. Instead, Kiyosaki's main point is to invest in assets that net you money, while avoiding liabilities that drain it.
Simple? Sure! This book gets you in the right financial mindset for success, but it's also easy to read and great for financial beginners.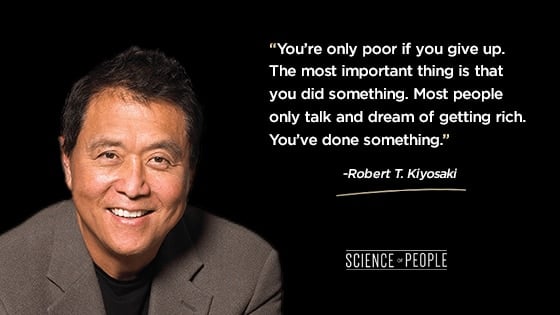 Key Takeaways:
We work in the "rat race" to conform with society's expectations.
Fear and greed are the 2 main causes of poor financial decisions.
Your profession is what you work 40 hours a week in.
In order to be wealthy, you must work at your profession while investing in your business.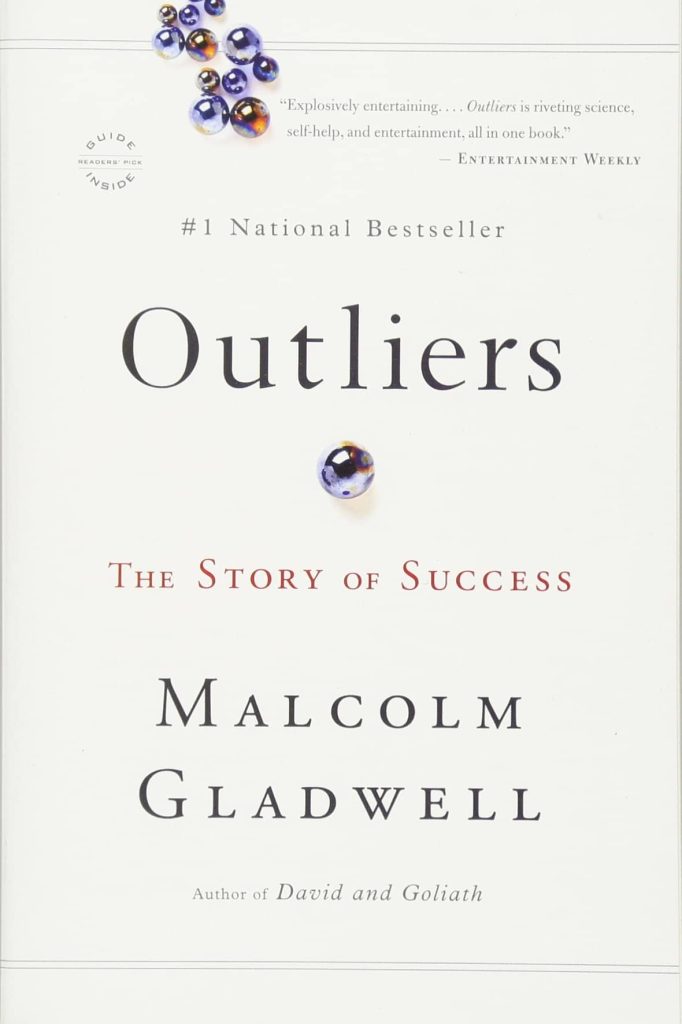 Goodreads Score: 4.16
Have you ever wondered what goes into the making of a successful person? Malcolm Gladwell dives deep into the reasons why:
Asians are so good at math
the best hockey players are born at the beginning of the year
Bill Gates became successful
And it's not because successful people have some superpower of sorts. Gladwell outlines the recipe for success, weaving in great stories, making this a great motivational book if you're wondering what it truly takes for success.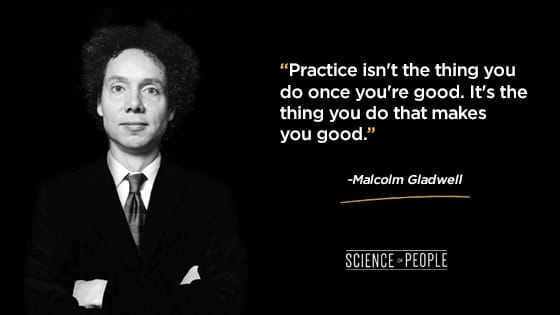 Key Takeaways:
You need to spend about 10,000 hours to achieve mastery in something.
Children born in wealthier families are often taught more practical intelligence and become more successful than children from poorer families.
Factors such as place you were born, birth year, and luck can determine success.
Best Self-Help Books for Depression and Anxiety
Are you suffering from depression and anxiety? I've been there. I know it hurts, but you've got to take action to get out of that hole. Here are the 2 books I found the most helpful when I was feeling in a slump. Hopefully, they can help you along the way, too.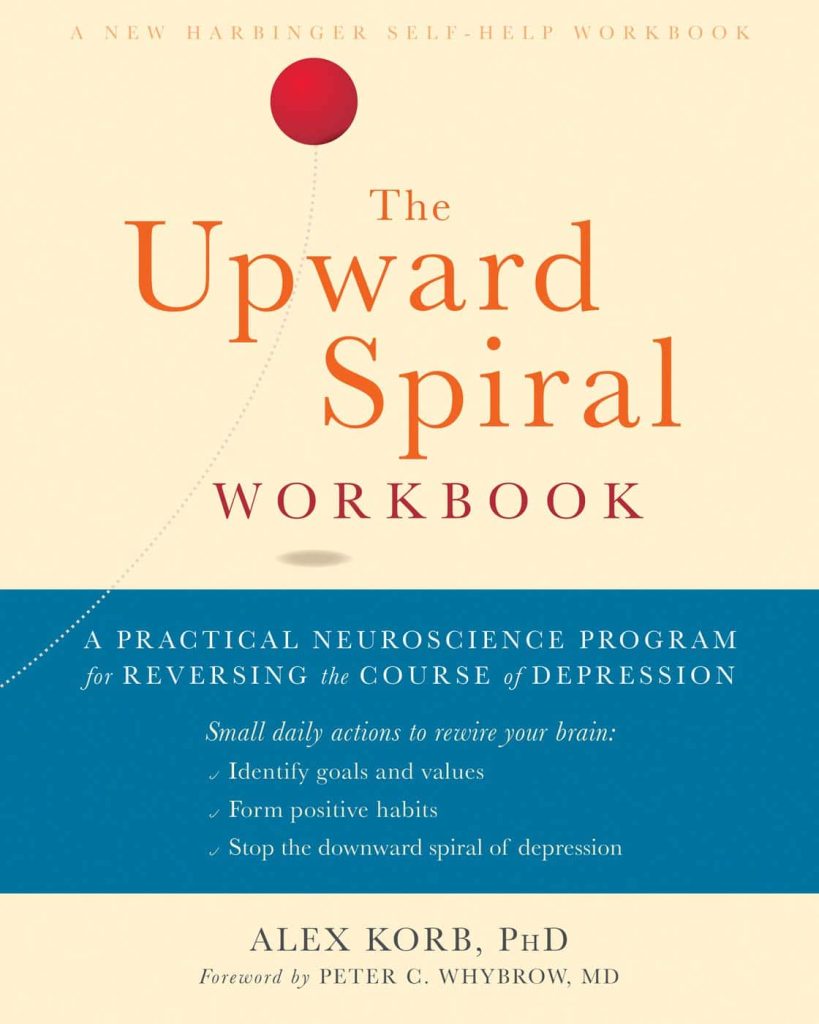 Goodreads Score: 4.26
Are you looking for a scientific approach to combating depression? Look no further!
Alex Korb writes this amazing book and takes a deep dive into the science of depression:
why we get depressed
how our brain changes when depressed
how we can use science to beat depression
…to hopefully lead you out of a downward spiral and into an upward one! The tiny changes you'll find in the book will have a compounding effect over time. Follow these habits, and they'll help you like they helped me.
Key Takeaways:
Exercise to combat depression and create an upward spiral.
Goal setting releases dopamine and will increase your chances of success.
Establish a sleep routine to feel better and think more clearly.
Surround yourself with people and stay grateful to remain positive.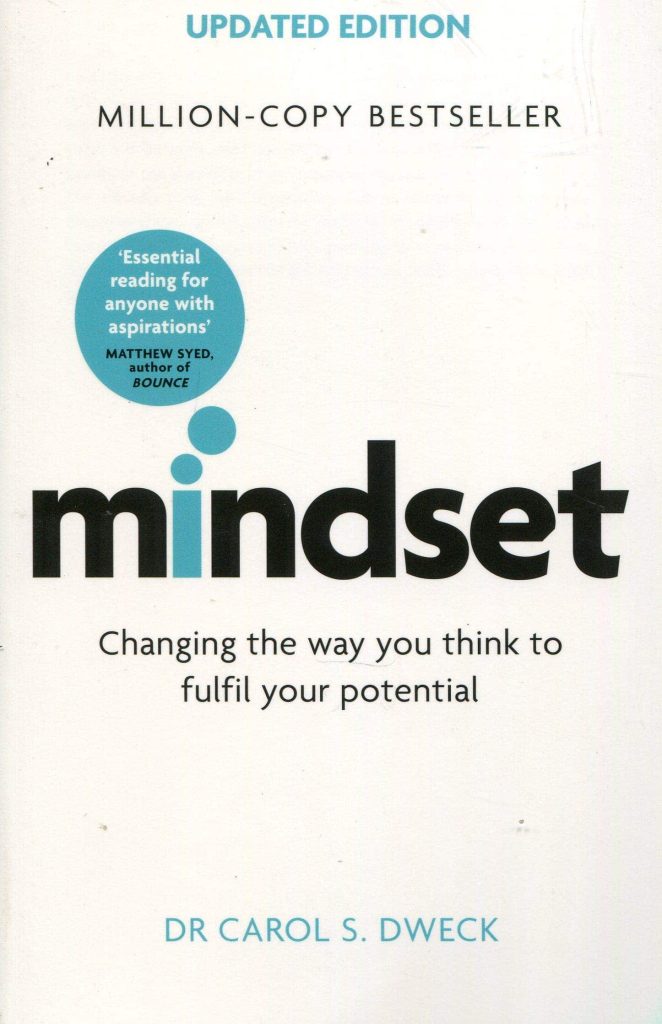 Goodreads Score: 4.06
Life is all about your mindset. In this book, Carol outlines 2 important mindsets that you might have:
The fixed mindset. The person with this mindset believes they are born with natural abilities and talents. Things can't change, and people are either born smart or not.
The growth mindset. People with this mindset change. They can grow, become smarter, stronger, or succeed through persistence and hard work.
Which mindset are you? This book revolves around these 2 mindsets and how you can utilize the growth mindset to your advantage.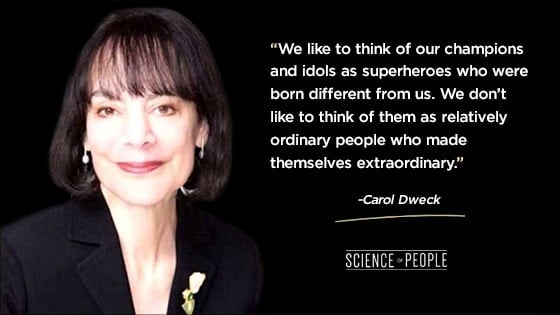 Key Takeaways:
People with a fixed mindset want approval, while those with a growth mindset focus on developing themselves.
Growth mindset individuals see failure as an opportunity for growth and reflection.
Parents, teachers, and other role models played a huge role in determining our mindset.
Anyone can become a growth-mindset learner.
Best Self-Help Books for Young Adults
The books I have put below are not books written for young adults, but rather books I WISH all young adults could read. When I turned 30 (seems like long ago now) I sat down to give myself advice: 20 Lessons I Learned in my 20s. Many came from books! I list some of my favorite self-help books in there as well.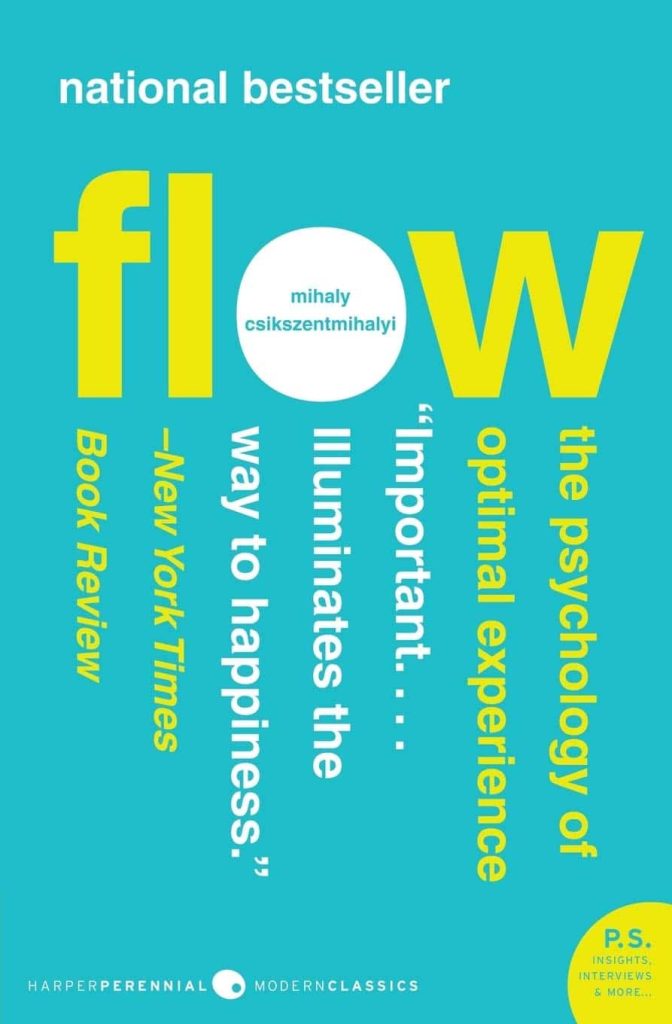 Goodreads Score: 4.11
Do you ever wonder what makes LeBron James shoot glorious basketball hoops consistently? Or Serena Williams put her tennis opponents to shame, scoring point after point?
Mihaly Csikszentmihalyi has the answer, and this is called flow. Flow is the state of mind we have when we're "in the zone" and 100% focused on what we're doing in the present.
Forget the multitasking. Forget the distractions. Once you enter into a state of flow, you'll be able to put forth your best work in less time. This book will show you how to do that.
Key Takeaways:
When we're unhappy, we try to change our external environment by buying more things or getting involved in meaningless activities.
To improve in a skill, work with someone who is slightly above your skill level—not too good or too easy—and you will learn and improve faster.
Seek new challenges in work and learn as much as possible to feel motivated, rather than seeking extrinsic rewards like cash or other incentives.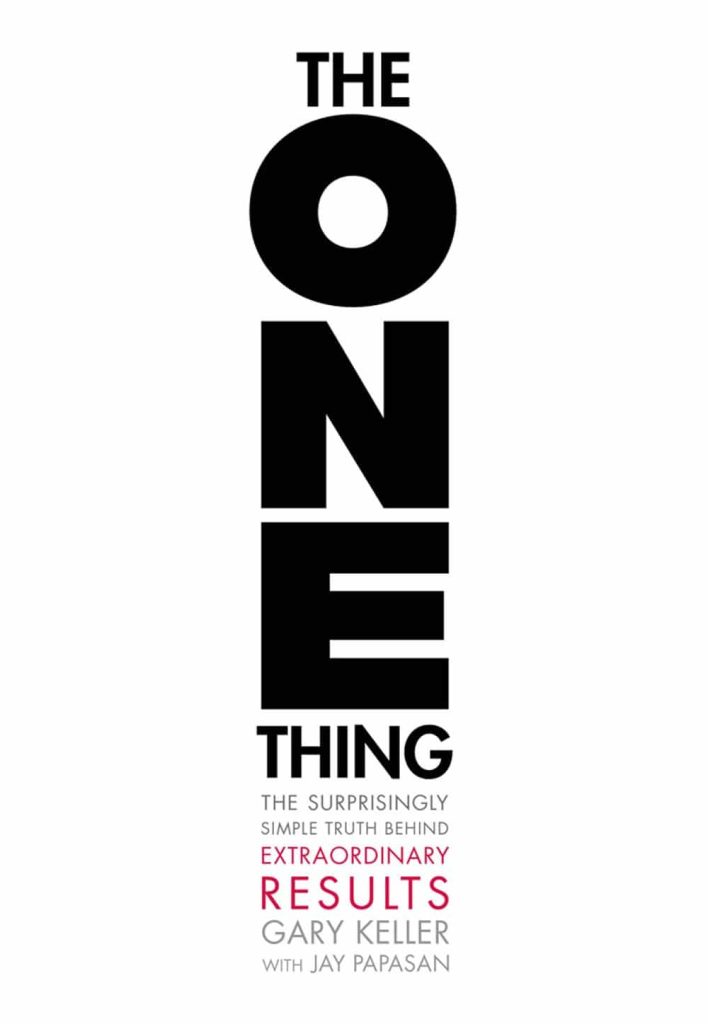 Goodreads Score: 4.12
Here's a problem many twentysomethings have: they don't think BIG enough! Ask a random 25-year-old on the street about their career goals, and they'll likely answer something along the lines of: "I want to be happy and have a good career."
But what does that actually mean?
In The One Thing, Gary Keller invites you to focus on one specific thing, and work toward it. This helps you avoid many of the roadblocks to success, and helps you focus on the work that actually matters.
Key Takeaways:
Prioritize your to-do list and make sure the top items get completed.
Ask yourself what the ONE thing is that you can do, so that when it's done, everything else will become easier or unnecessary.
Say "no" to unimportant tasks.
Willpower runs out, so plan your day to avoid making critical decisions when you have no willpower left.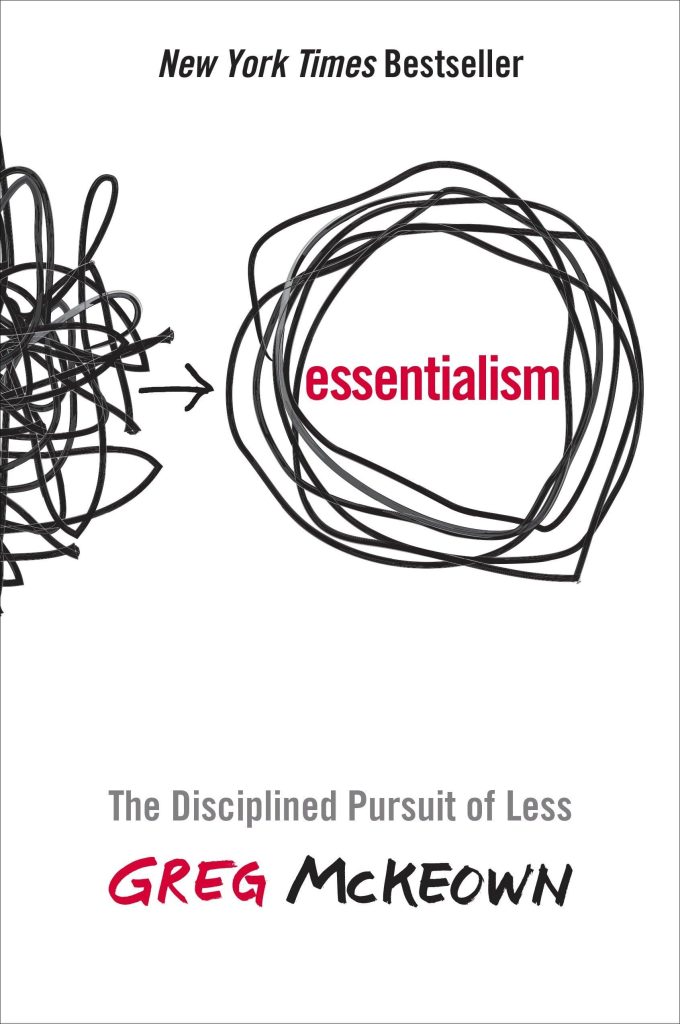 Goodreads Score: 4.04
This book would have CHANGED my life if I had read it earlier… Oh well. When I did read it, I felt totally empowered, more productive, and I started living as a true essentialist.
As a starry-eyed 20-year-old, I had huge hopes and dreams. And when I hit 30, I realized I simply didn't have the time for all of them! This book helps you cut down to the meat and potatoes of your life—what are the most important essentials you need?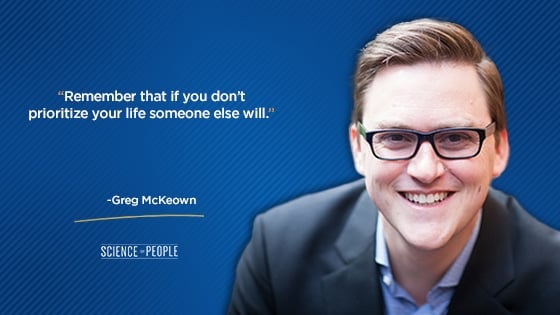 Key Takeaways:
Choose a few avenues to excel at, and be great at them. Don't spread yourself thin.
Always ask yourself, "Why?" Know why you're doing something and if it's truly worth it.
Incorporate play into your life to become more creative and stress-free.
Best Relationship Self-Help Books
Could you improve your relationships? Do you make the wrong choices, have arguments, pick the wrong people, or simply want to make your partner happier?
It's not all Disney and rainbows. There is an actual science to relationships, and these books will help you get one step closer to mastering them: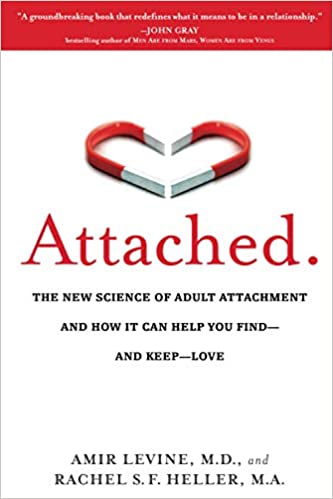 Goodreads Score: 4.14
Do you know your attachment style?
In short, attachment theory is a branch of psychology explaining the purpose of human emotional attachment. Amir Levine does a great job of covering this theory.
Attachment styles explain why we pick the same people over and over. Or why some relationships succeed, but others fail.
If you don't know your attachment style, consider watching my video below or taking the attachment styles quiz: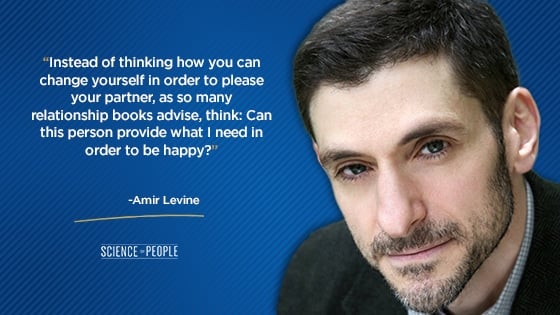 Key Takeaways:
People who have an anxious attachment tend to worry in relationships and wonder what their partners are doing. They need someone who is able to be transparent and has a secure attachment style.
Avoidants are scared of vulnerability, of getting too close. They might even run away, fearing their loss of independence. People with this personality need to think positively about their partners, instead of seeing them as a source of their problems.
People with a secure attachment style are comfortable with closeness and intimacy, and being in a relationship with them is the best predictor of a successful relationship.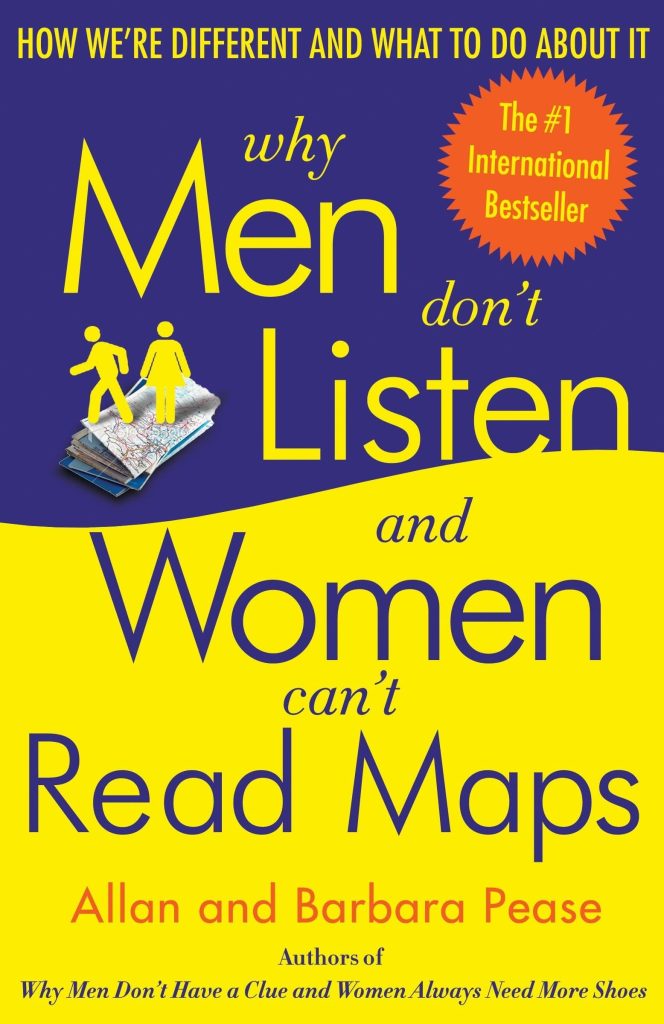 Goodreads Score: 3.77
Have you ever wondered what makes men and women so different? I picked this book up from my mother's nightstand (more like stole it), and WOW did it change my views! This book accurately describes why:
men can't find the mayonnaise in the refrigerator, but women can
women are bad at driving at night
men are good with maps, and women often turn them upside-down
women are great talkers and can multitask, while men often grunt and need focus
If you want a primer on sex differences, this book will change your thinking completely!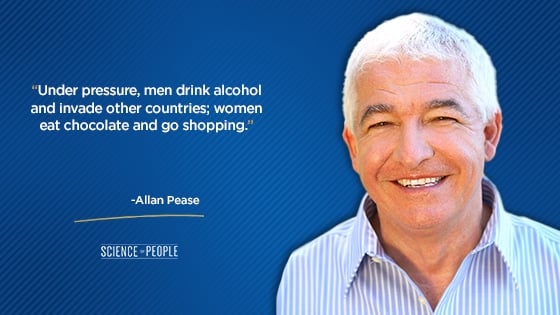 Key Takeaways:
Women have a wider peripheral vision that allows them to "scan" their surroundings, while men have tunnel vision.
Men can detach themselves from their problems, while women can't stop thinking about them and analyzing them.
When talking to a man, keep it simple.
If a woman is talking a lot, it's a good sign she likes you.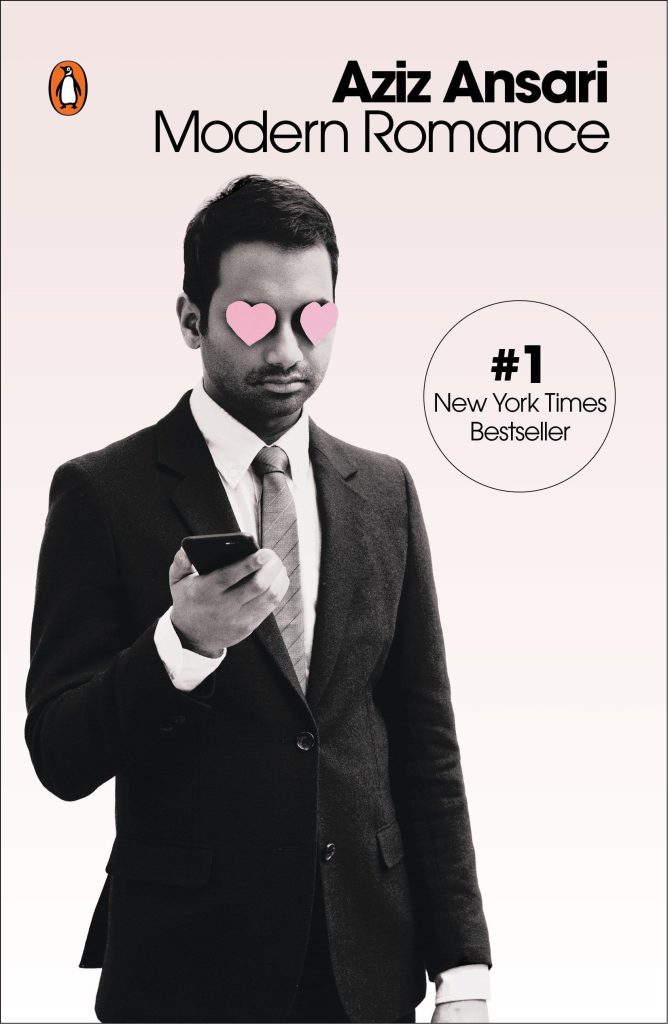 Goodreads Score: 3.82
How did your parents marry? What about your grandparents? Chances are, it's a lot different than today's marriages. Nowadays, we look to marry our "true love"—the one person who will be our best friend, our travel buddy, our entertainer, our comedian, AND our lover.
Woo! That's a LOT of pressure. In Modern Romance, Aziz takes a look at the pressures put on us in modern society, compares them with the past, and offers solutions to move toward the modern way of romance.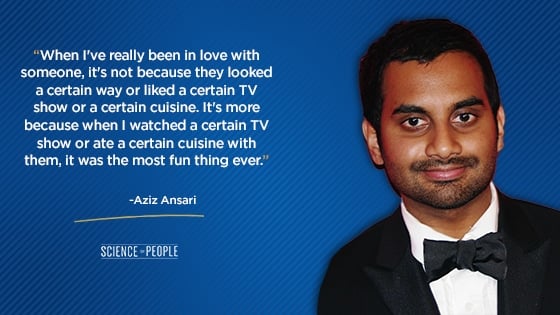 Key Takeaways:
Before, marriage was about raising a family. Now, it's about marrying someone you love.
We now expect our partners to fulfill all our needs, from security, to fun, to sex.
Use internet dating to your advantage to find someone with shared interests.
Best Self-Help Books for Happiness
Did you know that in the United States, adults reported lower levels of happiness in 2016 than they did over 40 years ago? Luckily, happiness can be increased—whether it's through intrinsic or extrinsic means. Here are my 2 favorite books on happiness, so you may be happier in your own life.
Goodreads Score: 3.62
The Happiness Project dives into what makes people happy and examines the many important aspects of exactly what makes people happy. She draws from philosophy and real-world actions to bring you a happiness framework anyone can relate to.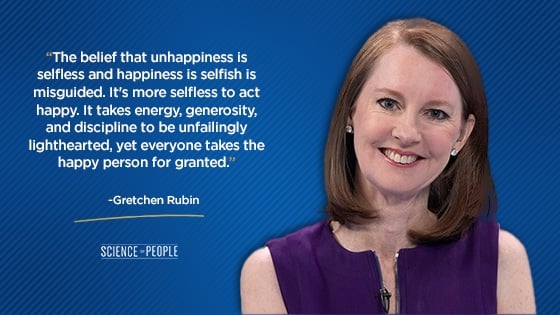 Key Takeaways:
Improve your sleep quality, get exercise, and eat healthy to increase energy.
Get rid of useless clothes and unfinished tasks to increase energy.
Tackle new challenges and engage in new things—especially at work—to increase your happiness.
Consciously splurge once in a while on things that make you happy.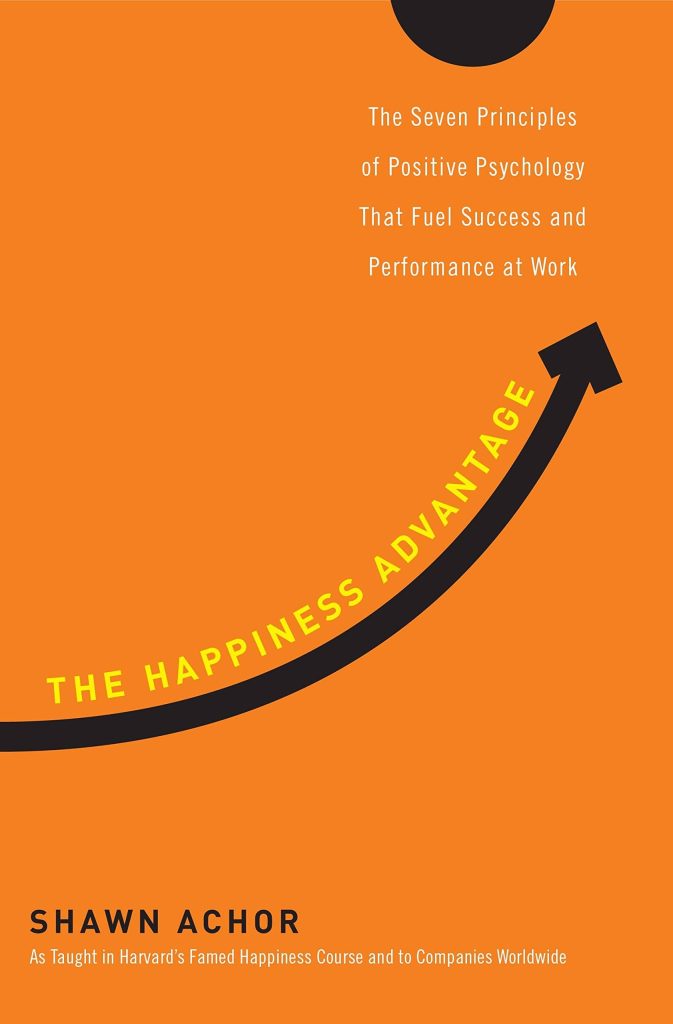 Goodreads Score: 4.18
Is being happy really key to life? According to the science in this book, it sure gives a lot of benefits. This book is for those who think happiness is a meaningless goal. The Happiness Advantage explores exactly what happiness is and argues that we can use happiness as a tool to increase many aspects of our lives.
Packed full of interesting studies and science, I found this book to be amazing at changing the way I thought about happiness.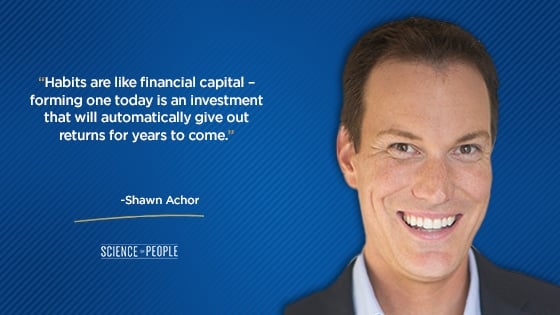 Key Takeaways:
When we are happier, we are smarter, feel motivated, and are more successful.
Happier people can lead to better evaluations and higher pay at work.
Look for positive experiences, instead of negative ones.
Employees with strong bonds with their managers produced more profit than those with weaker bonds.
Best Self-Help Books for Confidence
On a scale of 1 to Johnny Bravo, how confident are you normally?
If you're lacking confidence or just need a boost, I've got your back. These books may even make you the most confident person in the world!*
(*results not guaranteed)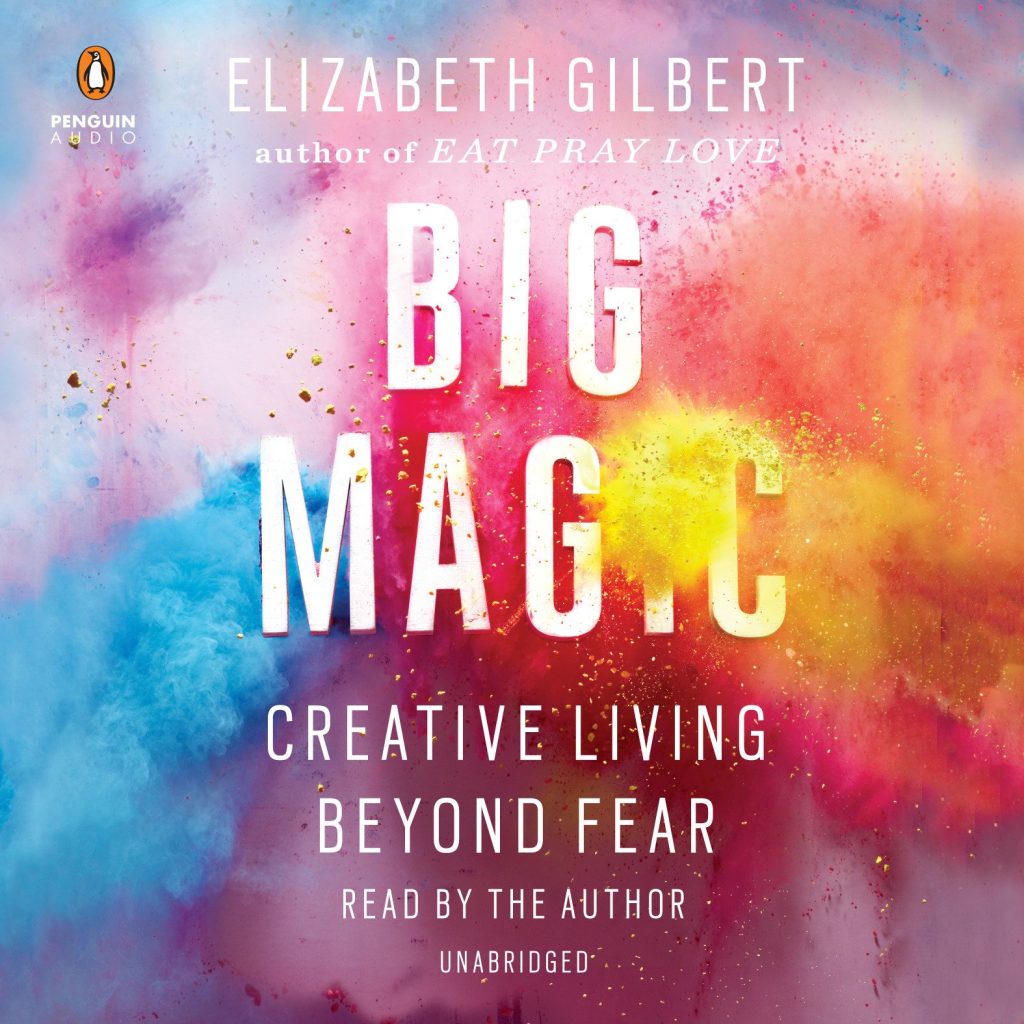 Goodreads Score: 3.92
This isn't a magic book, although you can say it's the closest book that can magically unlock your creativity. Big Magic explores what it means to be creative and how to approach creativity. Most of the lessons you'll learn in this book are common sense, although it's delivered in a way that truly resonated with me.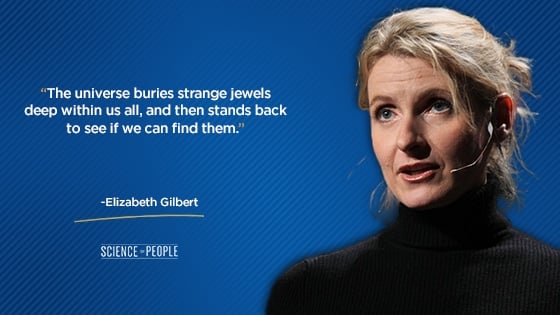 Key Takeaways:
In order to create, you need to give yourself permission, despite the fears holding you back.
Creativity is born through real-life experience, not just from learning academics.
Keep your day job and create on the side. This will give you less pressure to perform.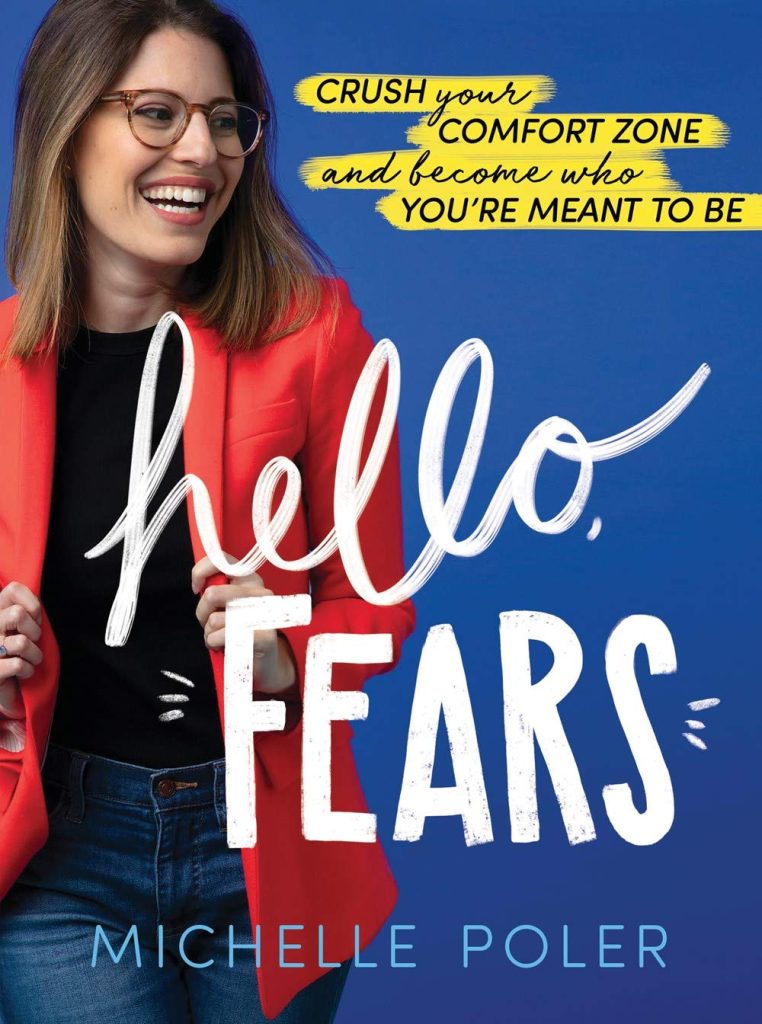 Goodreads Score: 4.78
My dear friend Michelle Poler wrote this amazing little book that is basically the remedy to all your fears. From the beautiful layout of the book, to the colorful pictures and helpful infographics, Hello Fears captivated me right from the beginning.
This book is also super interactive (you get to write in it) and feels more than just reading words on paper. If you're in need of some inspiration, what's stopping you? See how Michelle conquered her own fears and how you can, too. Feel free to also check out Michelle's TEDx talk:
Key Takeaways:
We take our time for granted, so we should say "yes" to the things that we truly want.
Write down your own definition of success, not according to society.
Fear of the unknown often leads us to believe we don't like things.
Let go of control to truly cherish the moment and go from autopilot to living fully.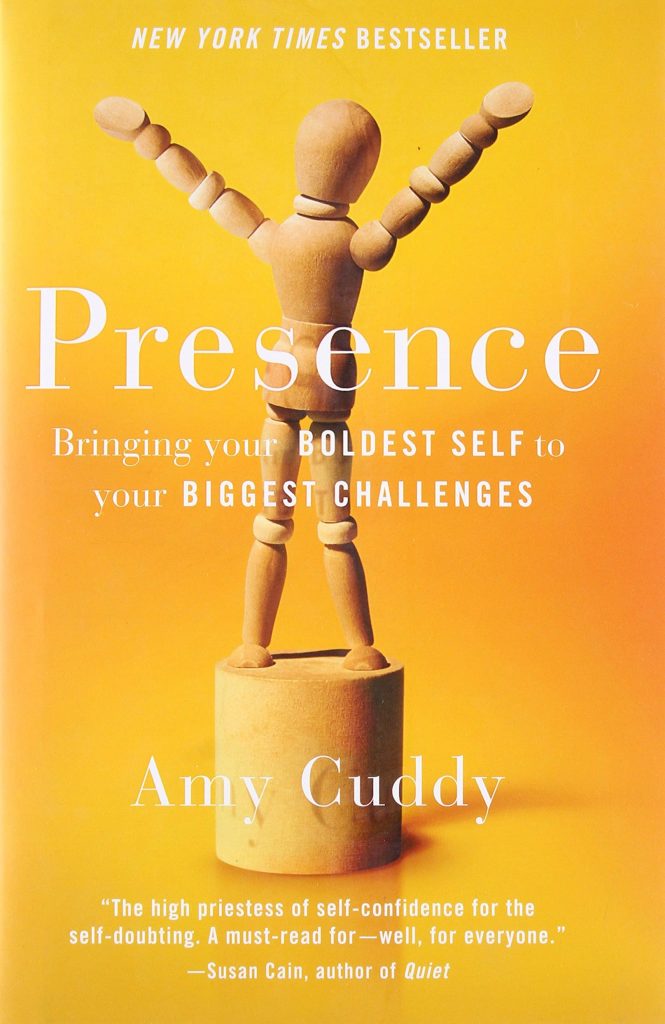 Goodreads Score: 3.94
Are you overcoming something really challenging in your life right now? Presence helps you overcome your challenges by providing you with stories of real-life people who overcame their challenging obstacles, despite the fear holding them back.
Presence also provides practical techniques (that I still use today) that teach you how to minimize your fear during the critical moments in your life.
Oh yeah, Amy also gave the second most-viewed TED talk in history on body language: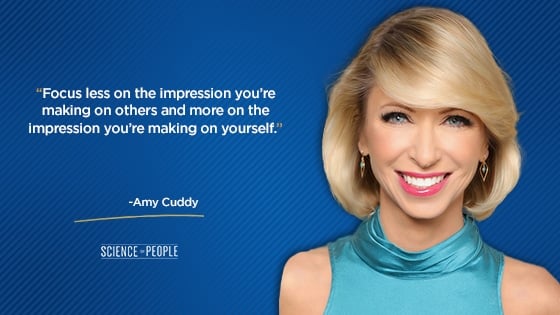 Key Takeaways:
Knowing your core values can decrease stress, even when giving a speech.
Movement and power are so connected that open, expansive body language can make you feel fearless and powerful.
Breathing exercises can help us alleviate depression and reduce anxiety.
Strike a power pose if you ever feel like you're powerless.
Best Business Self-Help Books
I made a lot of wrong decisions when I was struggling to build my business. No matter how many long, sleepless nights I spent or cups of coffee I drank, I still kept making the same mistakes.
Business is often a game of trial and error, but if you don't have to make those errors, you'll save a ton of time and hard-earned dollars. Here are the books that helped me the most on my path to success.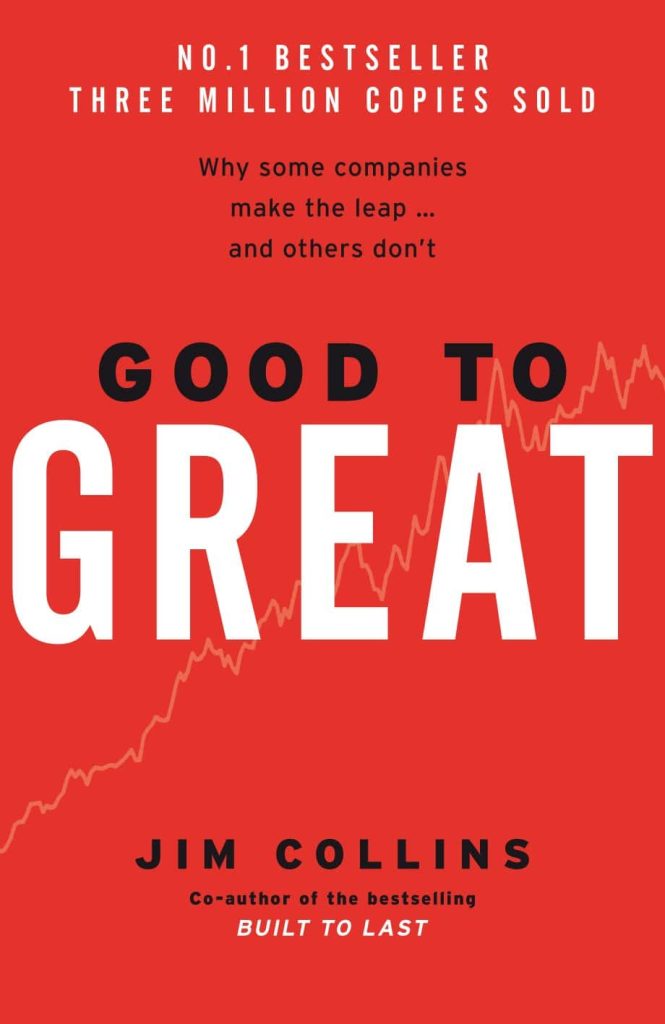 Goodreads Score: 4.11
How did Instagram and Twitter become dominators in social media? Analyzing 28 companies that pulled away from the herd, James Collins conducted a groundbreaking study on what made these companies different.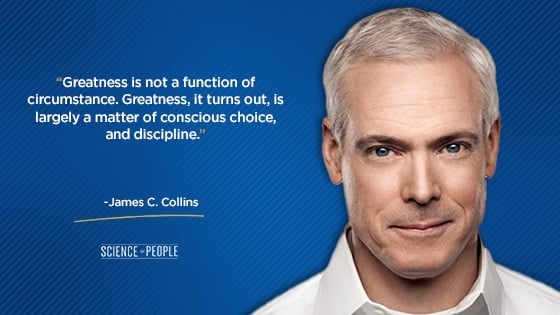 Key Takeaways:
Every successful company has their own "Hedgehog Concept," or strategy that can take them to the very top.
New technologies should only propel you toward your Hedgehog Concept and not be the end itself.
The right companies focus on finding people with the right character traits rather than abilities. The right people can be trained and educated to be better.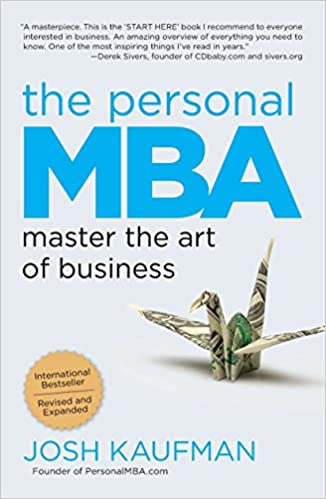 Goodreads Score: 4.08
Can't afford a traditional MBA? Don't worry—this book's got you covered. As the name suggests, The Personal MBA takes all the business concepts you would learn in school and breaks it down into one book, covering topics such as:
how to discover what people want
how to attract attention and build demand
turning prospects into paying customers
how to ensure your customers are satisfied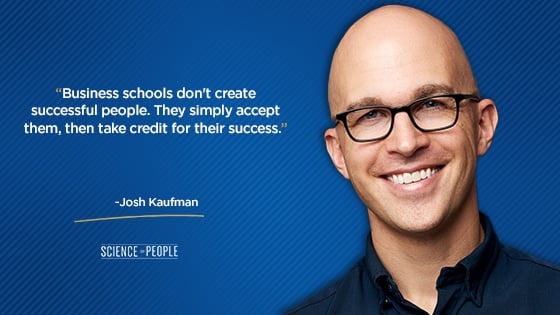 Key Takeaways:
The best businesses combine the founders' passions, as they will likely stick with them longer.
All our buying decisions fulfill a need, such as social status, desire to feel loved, and security.
Think of your client's potential fears beforehand, and come up with a strategy that debunks them.
Get in tune with your natural energy fluctuations (they happen in 90-minute spans) to take control of your productivity.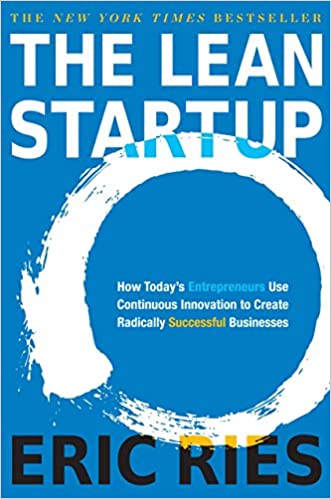 Goodreads Score: 4.09
Startup companies are very different from traditional ones. Often, startups are shooting in the dark:
They don't know what their customers want.
They don't know the best approach.
They don't know how to create a sustainable business to avoid burnout.
The Lean Startup analyzes the best companies out there, what worked, and what can save you a ton of trial and error in your own process.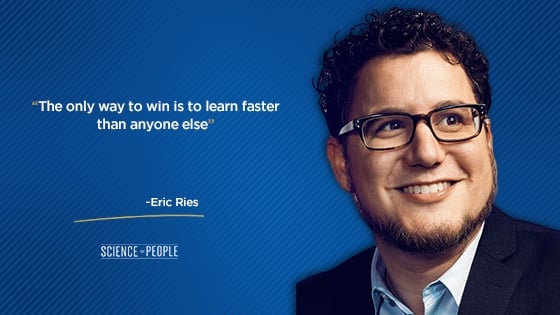 Key Takeaways:
The best way to see if a product will work is to offer it to them and see their response.
The best way to test a product is to create a minimal-variable product, which is as simple as possible and is enough to give customers a good feel for how it would work.
If you want to make changes to your product, split test your changes first.
Many successful companies must pivot before they find their niche.
Best Marriage Self-Help Books
I've been in a successful marriage for over a decade—but it hasn't always been roses and red wine. Most marriages have hurdles to jump over… Just ask Tom Hanks and Rita Wilson, who have been married for over 30 years!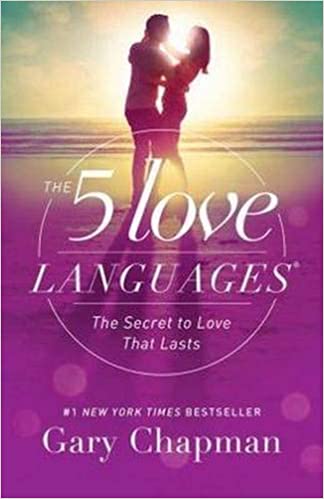 Goodreads Score: 4.25
Did you know every person has one major love language? Their love language determines how they prefer to feel loved. It can be:
physical touch
receiving gifts
quality time
words of affirmation
acts of service
This book shows you that not all acts of love are equal. Someone might prefer to receive cookies as a gift, and someone else might prefer encouraging words. Do you know your own love language? What about the people closest to you?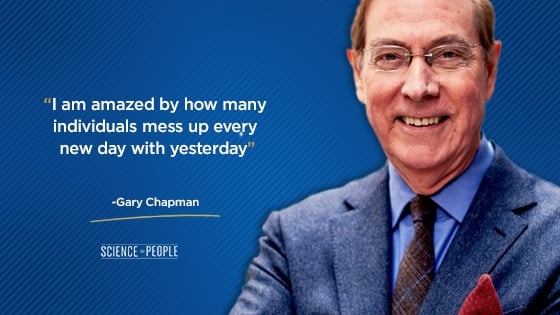 Key Takeaways:
Most romance in relationships only lasts for 2 years. Many problems arise from love language issues.
You can use your partner's love language to do things that make them feel loved.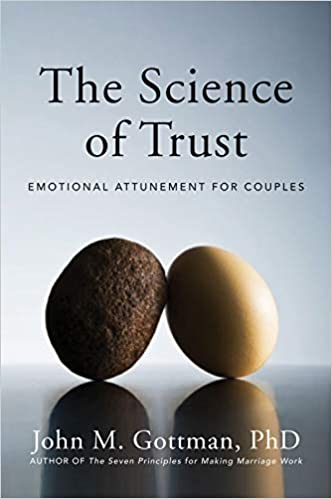 Goodreads Score: 4.11
Love expert John Gottman is back again with this book that explains trust in relationships. It's packed with a lot of research science and gets in-depth on what makes relationships stick.
If you're big on relationship theory, I recommend this book. If you're looking for something more actionable, though, perhaps try the next one.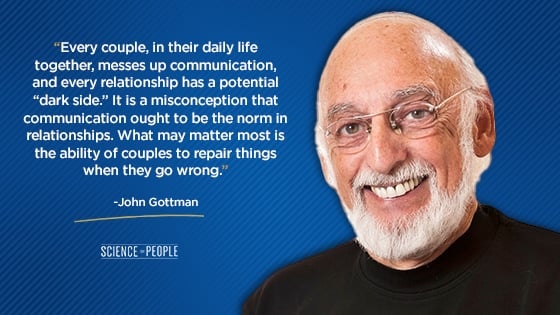 Key Takeaways:
People who die young are most likely lonely, socially isolated men.
In a relationship, trust is when the other person will pick you over their family and friends.
Partners build trust by "bidding" for attention. If the other person reciprocates, they build the relationship. If they turn away, they damage it.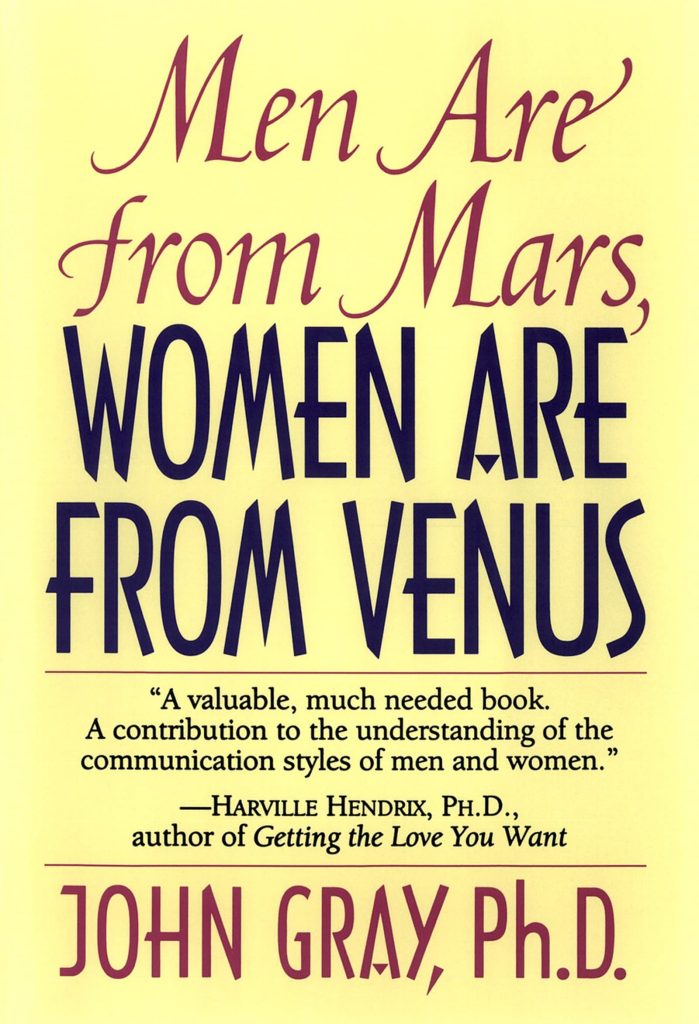 Goodreads Score: 3.56
This book covers many of the argument topics that couples tend to face. But instead of having a "one key unlocks all" approach to things, John Gray aims to distinguish between the different ways men and women approach these problems.
While not all men and women will match these patterns perfectly, Men Are from Mars, Women Are from Venus does an amazing job at describing generalized differences.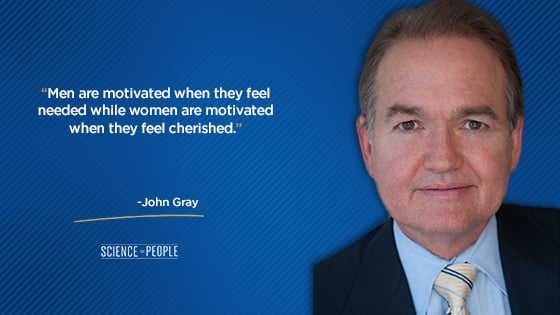 Key Takeaways:
Women want men to listen to their problems; men want to solve them.
Men desire to feel useful; women want to feel loved.
Men can learn to listen to women, and women can learn to empower their man.
Best Self-Help Books for Social Anxiety
Did you know I went from almost barfing while giving a presentation in freshman year of college to confidently giving a speech in front of thousands at my TEDx talk? The key to my success was building a strong foundation of preparedness and confidence. And I attribute a part of my success to these books, which I hold dear: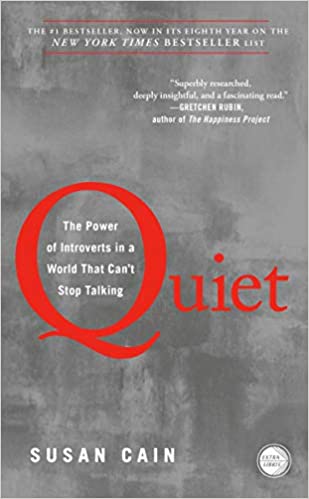 Goodreads Score: 4.06
Do you feel like the world isn't made for you? Sometimes, being an introvert in an extrovert world feels like you've got a major disadvantage. Susan Cain argues the opposite: introverts ARE powerful! In this book, learn why introverts can be valuable in the workplace and the world at large.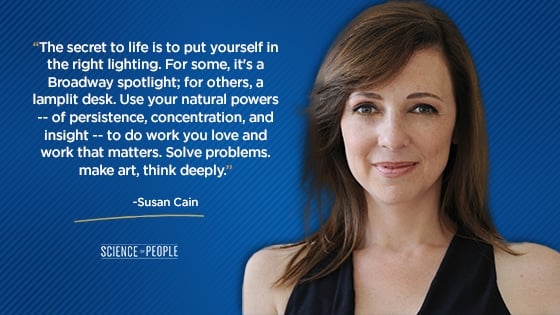 Key Takeaways:
The idealization of extroverts is mostly a Western ideal.
Introverts are engaged with deep conversation, while extroverts love small talk.
Confident people are often seen as the most competent, but this isn't always true.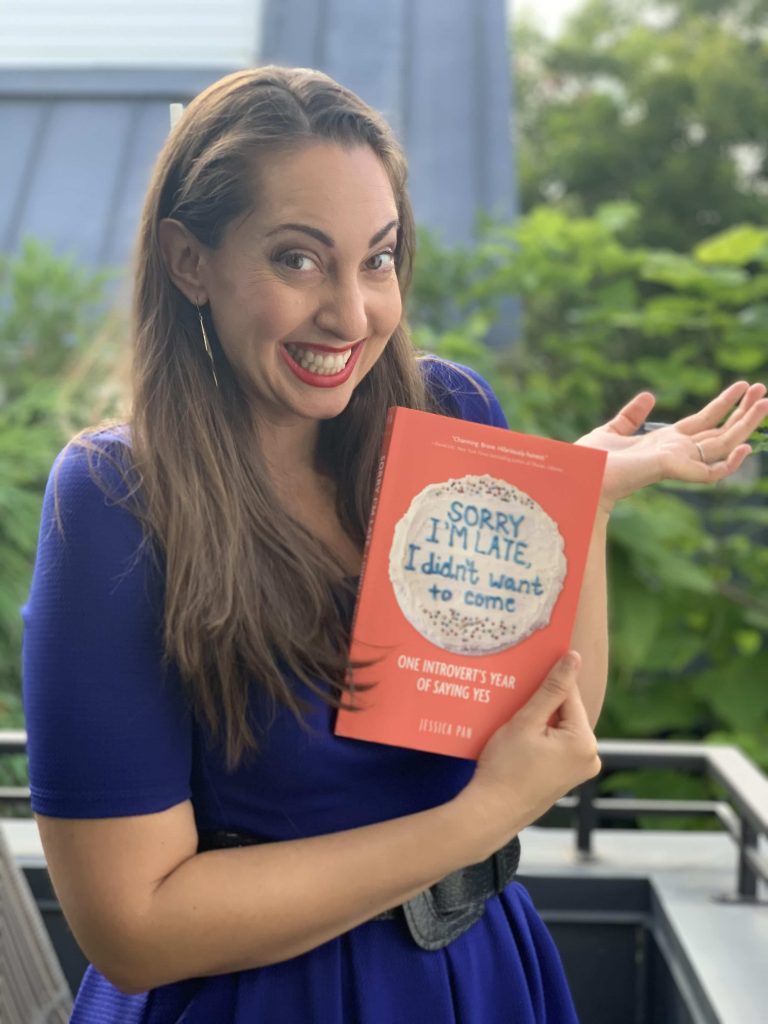 Goodreads Score: 3.94
What if an introvert tried to be an extrovert for a year?
In this fantastic, intimate book, Jessica Pan sets out to live life as an extrovert in London, going out on "friend dates," giving speeches, and talking to strangers, in what she calls "an introvert's year of living dangerously."
This book is full of warm, touching moments and had me cracking up page after page! I totally related. If you're an introvert who's ever tried to be extroverted, you might be able to relate, too.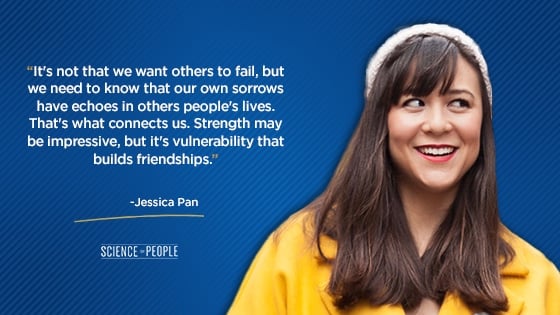 Key Takeaways:
It's totally OK to make the jump from introvert to extrovert… sometimes, it might even be good for you.
That doesn't mean you have to give up your introvert status. Seeing both sides can let you feel more acceptance of being an introvert.
Books are Mirrors
I heard this amazing quote that truly resonates with me:
Books are mirrors: you only see in them what you already have inside you.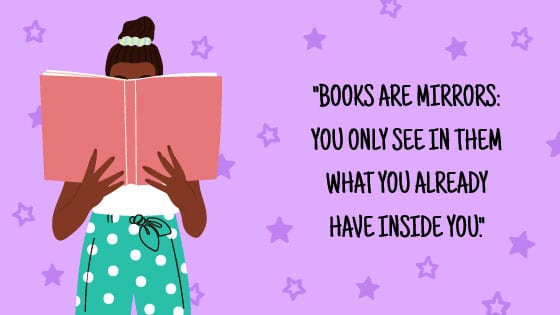 And just like the books on this list, only you can truly bring forth your inner potential. These books may offer hidden nuggets and get you thinking, but only you can take the action necessary to become more confident and transform your life.