Here at Science of People we're constantly being asked: "How can I become more successful?" We set out to answer that question by scouring research to uncover secrets to success of the most successful people.
Let's see how they optimize their lives and accomplish their goals.
Ask yourself: How well do you work with others? If your answer is not very well, then your focus needs to be on improving your social skills and building better relationships.
Luckily, you're finding this out about yourself while on Science of People and we have lots of great resources that will give you the tools you need to increase your PQ.
#2 Become a Master at 10,000 Hours
Another key to success is consistent practice. In Outliers, Malcolm Gladwell studied successful people and found that the world's top experts are not naturally skilled or talented. They simply practice several hours every week until they reach the 10,000 hour mastery point.
The theory is that once someone practices a task for 10,000 hours, they become an expert because they've invested enough time to develop an extraordinary ability to perform the task.
Sounds like a lot of work, right? It is and that's why it sets apart the most successful people from those who never move past mediocre skill levels. People who are committed to greatness  have the discipline to put in the hours it takes to achieve mastery.
Are you setting aside time to be an expert at what you do?
Remember: just like you're not going to become an expert overnight, you don't have to dramatically change your life to become one either. Making a simple commitment to spending a few extra hours per week improving your skills can put you on the path to success. Just don't stop practicing.
#3 Learn to Read Hidden Emotions
As you spend more time improving your technical skills, don't forget to also master your people skills. One of the most effective strategies to understand people is to learn how to read microexpressions. They are unconscious facial expressions that reveal inner emotions.
Today I want to teach you how to recognize contempt, because it is the sneakiest.
Here's what contempt looks like: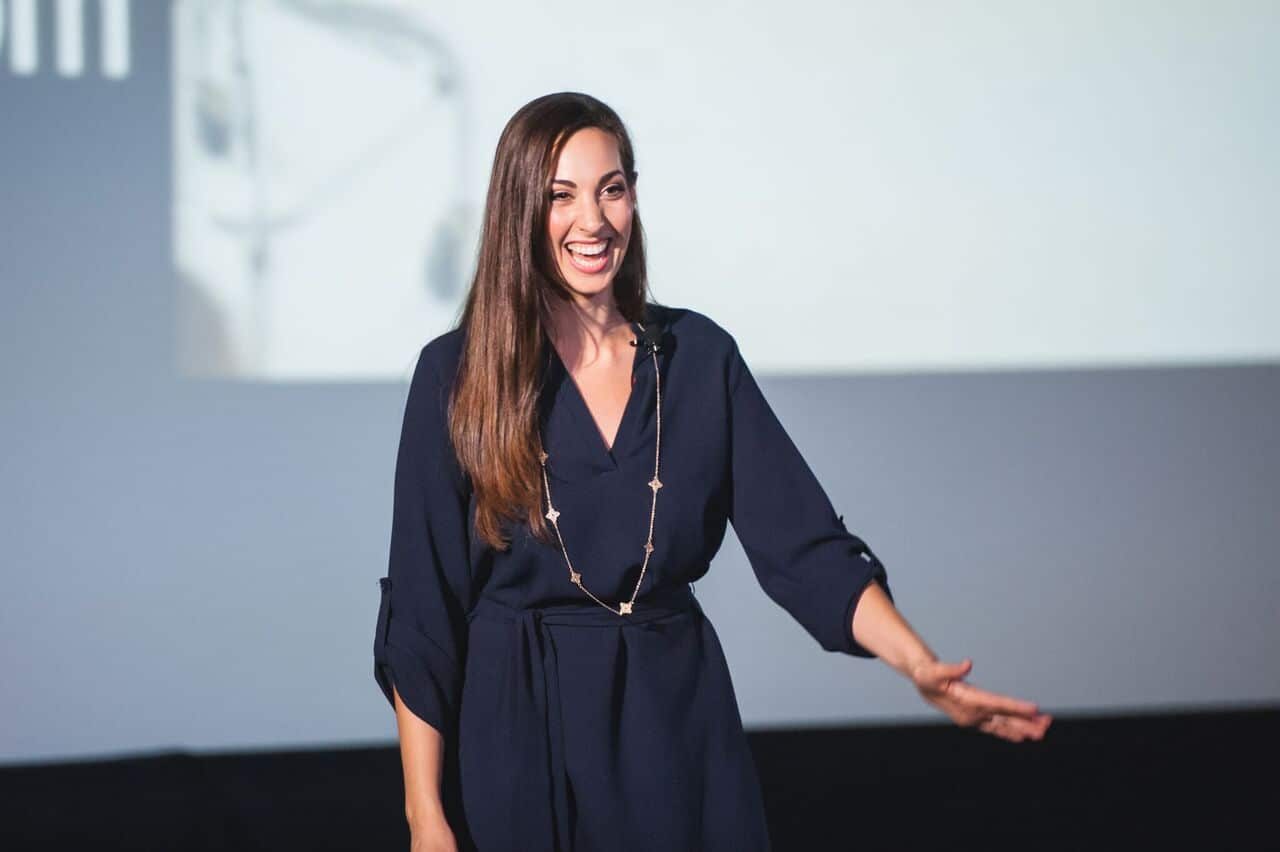 About Vanessa Van Edwards
Lead Investigator, Science of People
I'm the author of the national bestselling book Captivate, creator of People School, and behavioral investigator.
I've always wanted to know how people work, and that's what Science of People is about. What drives our behavior? Why do people act the way they do? And most importantly, can you predict and change behavior to be more successful? I think the answer is yes. More about Vanessa.
Join Over 500,000 Students
Are you looking to kickstart your career? Level up your leadership? Join thousands of students learning to master their people skills and make an impact on the world. And for joining today I'm giving away a free one hour audio training to help you jump start your learning!
On a journey? Choose your path below
10 People Skills You Need to Succeed
Be Confident with Your Body Language
How to Be Charismatic (without being inauthentic)