Training Course
Lie Detection
Never miss a lie again. Learn how to spot deception and uncover hidden emotions. Follow our science backed framework and unlock the secret language of lies.
Read people's true intentions with confidence
In a ten-minute conversation you are likely lied to two to three times. You might not even realize how often the people in your life are being deceitful. 91% of people regularly lie at home and at work.
Skills you will learn in this course:
This course will teach you how to spot lies and uncover hidden emotions in others.
More importantly, you'll have more honest interactions with the people in your life.
Improve your lie detection abilities
Increase the honesty of your interactions
Learn the secrets of body language
What you get…
18 video lectures
All the skills you'll need to go from novice to master lie detector from wherever you are.
57 page workbook
Follow along as you learn. Use the included exercises to practice what you learn.
Practice Makes Perfect
Truly hone your lie detection skills with our bonus lessons and practice videos.
A letter from Vanessa
We like to think we are great at spotting lies—but on average we can only detect deception with about 54% accuracy. That's barely better than chance!
I believe learning to spot deception is a life skill.
We should all know how to have more honest interactions. We should all be able to protect ourselves from liars. We should all be able to decode hidden emotions.
That is what this course is all about.
The amazing thing is – you don't have to be born with a natural inclination to read people. And no one knows this more than me! I was lied to a lot as a child. It destroyed my relationships and made me extremely skeptical of people.
When I finally discovered there was an actual science to lie detection, it was like a dream come true. But, it took me years to master it. The research was all over the place—scattered in text books and jargon-filled academic articles. And practice? Forget about it. There was no easy way to put my skills to the test.
After teaching this method to over thirty thousand people, honing the methods, simplifying the strategies and creating incredible practice I finally am ready to present this streamlined, power-packed course to you.
Here's my goal for you in this course: Never miss a lie again.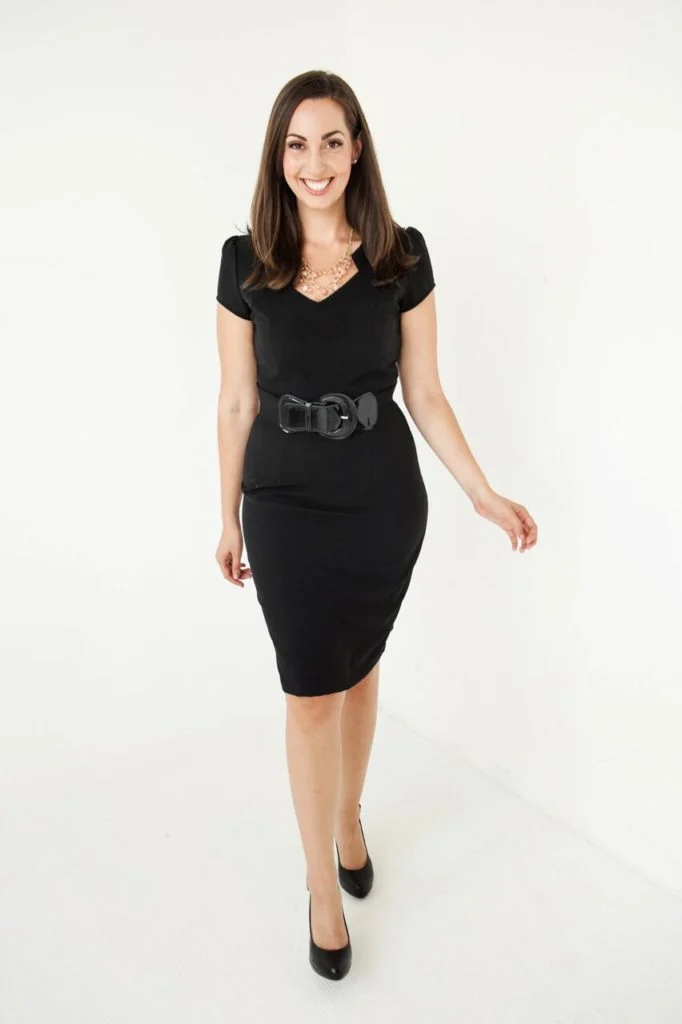 Start learning lie detection right now
Join more than 30,000 master lie detectors protecting themselves against deception.
The science of learning lie detection
This course is not fluffy, vague concepts. This is a science-backed system.
I boiled down the science of lie detection to a 5 step framework anyone can master.
However, I have to be really, really clear here.
Lie detection is not a simple or easy science. It will take serious practice. This course is jam-packed. I move fast, I do not repeat myself, and you will have to practice to get your accuracy up to 90%.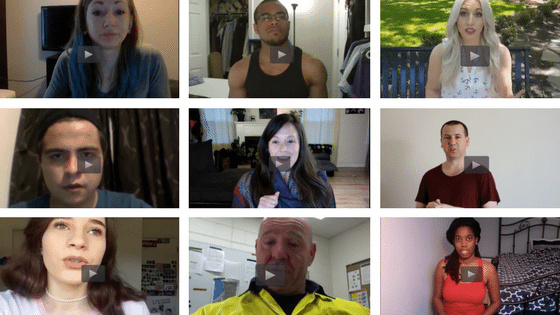 Our lie detection edge
We combine original research with published academic studies from industry leaders.
First, we scoured more than 2,000 academic studies looking for the most reliable methods of human lie detection.
We then coded hundreds of hours of real people lying to us looking for patterns matching the research.
In the course you will get to actually watch real lying video submissions and we will use them to practice the 5 lie detection steps!
Lying myths debunked:
Myth #1: If people look to the left, they are lying. Although there is some science about eye direction, which we talk about in the course, it is NOT a reliable form of lie detection. The course will show you more accurate (and easier) ways to spot lies.
Myth #2: Liars can't look you in the eyes. We often think of liars as shifty in their gaze. However, liars actually look you in the eye more than usual because they want to see if you believe their lie or not.
Myth #3: Emails and IMs are filled with lies because it is easier to lie when people can't see or hear you. We actually lie most on the phone because there's no paper trail and can't see the other person's face.
Yeah…it's kind of like a superpower.
We are serious about lie detection, don't get me wrong—we have tons of science and research. But this course is also FUN. Do you like solving puzzles? Do you adore murder mysteries? Do you love to know about what makes people tick? Then this course will tickle your fancy. I am sure you have heard me say that here at the Science of People:
We are allergic to boring!
This was a huge factor while building this course. We have games, quizzes and lots of great videos.
But seriously, human lie detection science is cool. It's a bit nerdy, but it's nerdy cool.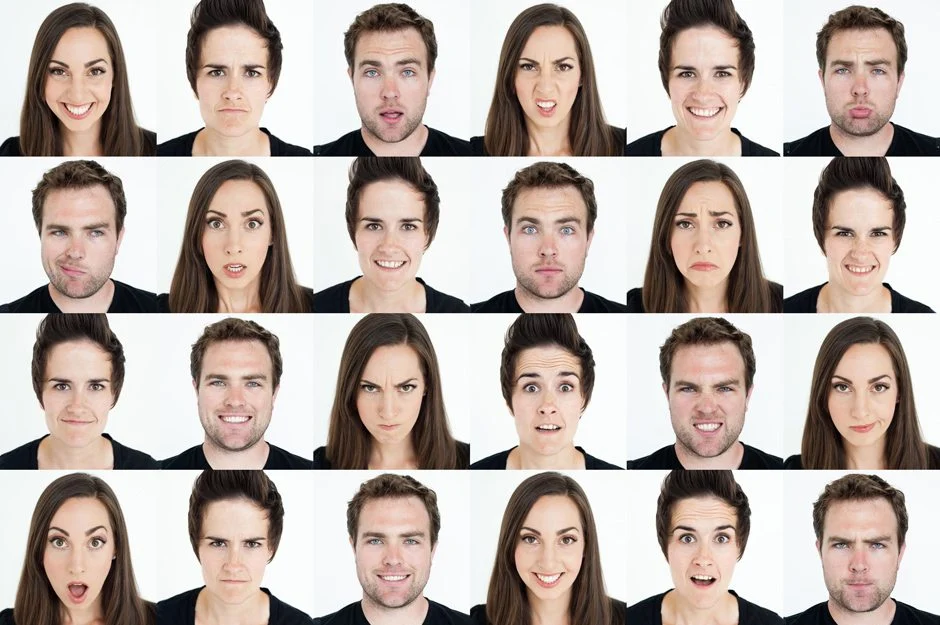 Microexpression Training
Microexpressions are key to spotting lies and reading emotions. A microexpression is a very brief facial expression that shows true emotions.
In this training we cover the 7 universal micro expressions that everyone leaks when they feel an emotion.
Spotting micro expressions enables you to see more behind people's words and intentions. Training in microexpressions is like watching the world in High Definition — you never knew what you were missing.
Reviews for the course
I am totally a Pollyanna. I believe everything everyone tells me, which makes me feel very vulnerable a lot of the time. This course has given me a sense of power. I have the knowledge to be able to protect my heart moving forward, and that made this course worth every penny. Thank you!
Tiziana
I love it. Lie detection made easy. Communication made easy. By being present, by paying attention you can have deeper, more meaningful conversations without having the wool pulled over your eyes. Vanessa is well organized, well spoken, logical, easy to follow. The material is easy to understand. She talks to you not at you or down to you. The pace is great. The video's lengths are just right. The course material is great as well.
Denis S.
As a Body Language coach myself, this Lie Detection course really blows my mind away. This is one of the courses that I never regretted to take to further enhance my skills and knowledge in Lie Detection.
Peter L.
Brilliant! Clear, informative and eye-opening! This is just the beginning of my journey!
George
The practical examples they provide is an amazing asset to this course and it makes the learning a whole lot more efficient! I want to thank the science of people team for this amazing course. I hope you will make more.
Emiel D.
This course is definitely worth every minute! I have read so many different ebooks and textbooks on this very subject which, some of them were good, and some of them have now been completely discredited, thanks to this course. Vanessa and the Science of People team have perfectly made this course specifically to bring only the best and scientifically proven techniques of lie detection to you, in a very structured and educational fashion.
Matthew W.
Start learning lie detection right now
Join more than 30,000 master lie detectors protecting themselves against deception.
Skills you'll learn:
How to spot lies
How to read body language
How to be a human lie detector
How to uncover hidden emotions
How to read people
How to get to truth in relationships
How to spot lies in business, social situations and networking
How to build honest relationships
This course is for:
Anyone who has ever suspected someone of lying
Entrepreneurs
Parents
Professionals
Sales Teams
Human Resources Professionals
Teachers
Employers
Students
Employees
Poker Players
Actors
Course curriculum:
The Lying Game
How Lying Works
Lie to Me
The 5 Steps of Lie Detection
The Secrets of Nonverbal
Microexpression Training Tool
Lying in Phone & Email
Level Up Your People Skills
Your Lying Tells
Frequently Asked Questions
Is lie detection ethical?

I want to end on a final note. When I first started reading textbooks on the science of deception I was a little embarrassed. I worried that what I was doing was weird or accusatory. After many years of practicing human lie detection and teaching it to amazing students like you, I know that ethical lie detection is not only possible, it is more effective.

The focus of this course is TRUTH, not LIES.

Lie spotting is not about accusing people or living a life of constant vigilance. In fact, it's the opposite! I want you to live a life of truth, knowing that you have protected yourself. When you know how to spot lies you worry about being lied to less. No one knows this better than me—I went from being an anxious, weary, non-believer to finally having faith in people.

I know people are good.

I know I can have amazing, honest relationships.

I know I have the skills to see deception and protect myself.

Now, it's your turn.
How much time do I need?

We packed all this incredible content into a few hours. You could start your way to becoming a lie detection master in less time than it takes to watch a movie!

But you won't become a master in a few hours alone. Practice makes perfect, and lie detection is no exception. Make sure to go out and start using your new found secret power!
How long can I access the course?

Forever. Once you enroll, you can immediately start learning lie detection from any desktop or mobile device. Take a break for an hour, a day or as long as you want. Just log back in and pick up where you left off. Your progress in the course is saved forever!
What if I'm not satisfied with the course?

We want you to love learning lie detection. If you've taken the course and are not satisfied with your experience, reach out to us up to 30 days after your purchase and we'll issue a refund. We only ask that you complete the course before requesting a refund.