Tired of signing on to Zoom calls with an unkept office or blank wall behind you? In the age of virtual meetings, your Zoom background is like your virtual outfit.
Surveys show that a blank wall ranks the lowest for professionality, while a plant, art, or bookshelf background makes people seem more intelligent and approachable.
Here is everything you need to know about choosing a Zoom background, finding quality background images, and getting set up in the Zoom app.
Why Your Zoom Background Is Important
A Harvard Business Review survey found that most people prefer a natural Zoom background to a virtual one. But a virtual background can show a little more personality if your office doesn't look too clean or the lighting isn't great.
As you peruse the 50 awesome background options below, ask yourself:
Do I want to present myself as highly knowledgeable and professional? If you don't have an aesthetically-pleasing shelf, choose a virtual bookcase background with industry-relevant titles.
Do I want a laid-back conversation-starting background with my team? Choose a TV or pop cultural reference as your backdrop to lighten the mood.
Do I want to enhance brand recognition with my client? Choose a background that compliments your product or service. For example, suppose you offer speaking engagements about neuroscience or sell nootropics (brain-boosting supplements). In that case, you may want a background that exhibits your knowledge of the human brain—like this one in Vanessa Van Edwards' videos:
Do I want to appear more friendly as I train a new hire or connect with a colleague? This study found that a plant or botanical background makes you appear more approachable.
As with any form of communication, the objective of your video call should dictate the ambiance. You probably wouldn't have a serious business meeting in a bustling quirky coffee shop. Similarly, saving your virtual Star Wars background for more casual Zoom calls is best.
Are you dealing with zoom fatigue? Watch our video to learn how beat it and build your video stamina:
Quick Tutorial: How to Install a Custom Zoom Background
The virtual background feature in the Zoom app allows you to use an image or video as your background as if you are standing in front of a green screen. Thankfully, installing a custom background is simpler than it sounds.
First, check that you have Zoom version 4.6.0 or newer. Then, be sure you have the right real-life background compatible with virtual backgrounds. For best results, you should have a blank wall, a plain sheet, or a real green screen with quality lighting so that your background looks crisp and presentable. Here is more about Zoom's recommended setup with a green screen.
Once you have set up your green screen, enable the virtual background for your Zoom Rooms with these 12 steps:
Sign into your Zoom web portal.
From the navigation menu, click Room Management > Zoom Rooms.
Click Account Settings.
Click Account Profile.
Under Setup, click Virtual Background with Green Screen and toggle the button to enable it.
If a verification pops up, click Enable or Disable to verify your changes.
Click Upload Background to add more choices to the default library.
Click Choose Files and upload an image from your computer. You can also drag and drop an image into the window. Be sure that you have already saved your background selection(s) from below so that the files are easy to access!
Click Add Items.
Tap the Settings gear icon in your Zoom Room when your meeting starts.
Click Virtual Background and then select the background you'd like. You may need to enter the Zoom Room passcode to make changes.
Tap Recalibrate to allow the app to auto-adjust the virtual backdrop.
Learn more about installing and troubleshooting a virtual backdrop with Zoom's complete support guide to Using Virtual Background in Zoom Room.
50 Best Zoom Background Ideas
Video calls may seem complicated, but many social rules apply to in-person communication. The way you present yourself (including your backdrop!) is just as important as the words that come out of your mouth. Would you show up to the office in sweatpants or dirty clothes? Probably not. So don't show up to your Zoom call with a mediocre or unkempt background!
Here is how to upgrade your Zoom background to show your personality and professionality.
Home Interior Zoom Backgrounds
If your office isn't the picture-perfect background (because whose is?), you can plug in a virtual home background that radiates a tidy, sophisticated vibe.
Minimalist Home
Source: West Elm
Who's to say that you don't live in a modern chic Brooklyn skyrise? This minimalist West Elm backdrop is organized, tidy, and trendy, with lots of light to enhance your polished presentation.
Elegant Living Room
Source: West Elm
This West Elm-styled living room is simple yet elegant for video calls where you want to appear clean, orderly, and somewhat laid back.
3. Modern Kitchen
Source: West Elm
For yet another West Elm showstopper, this modern neutral kitchen looks real enough to be your own well-styled home. The open lighting and plants can make you seem more casual and approachable rather than stuffy or uptight.
Organized Ikea Office
Source: Ikea
Studies show that organized and conscientious people are more likely to grow in their careers. Ikea's stylized backgrounds for video calls are perfectly organized, which means you look like the tidy, punctual person that employers or clients are looking for. Use this backdrop for a virtual interview or sales pitch.
Library Fireplace
Source: Montage Hotels
Inspired by an elegant resort, this cozy lodge background adds a relaxed vibe to your Zoom call. Think of it like a fireside chat.
Corporate Zoom Background Ideas
For a more polished look, these corporate backgrounds convey that you are serious, organized, and ready to talk business.
Executive Office
Source: Unsplash
Harness your executive presence by giving a short speech or presentation with this impressive office view behind you.
Conference Room
Source: Unsplash
Nothing says professionality like a classic conference room. Use this background to mentally transport yourself back to meetings you typically had in a boardroom.
Slick Office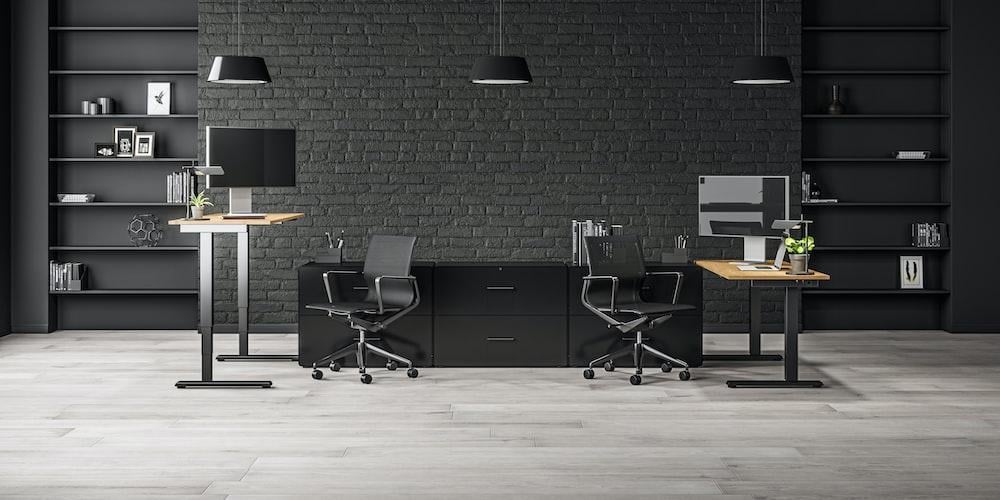 Source: Unsplash
Make your home office look like a high-end workspace. You can show off your sleek style with a light-colored outfit against this dark backdrop.
Creative and Fun Zoom Background Ideas
If you're more creative, you can use these backgrounds as wallpaper for check-ins with your co-workers or conversation starters during a virtual meeting.
Red Brick Wall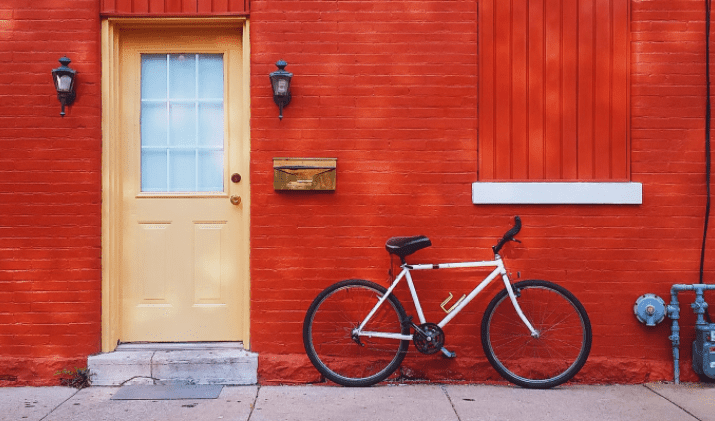 Source: Unsplash
Painting and minimalism are their own statements. This backdrop is great for casual video conferencing if you love architecture or cycling.
Italian Architecture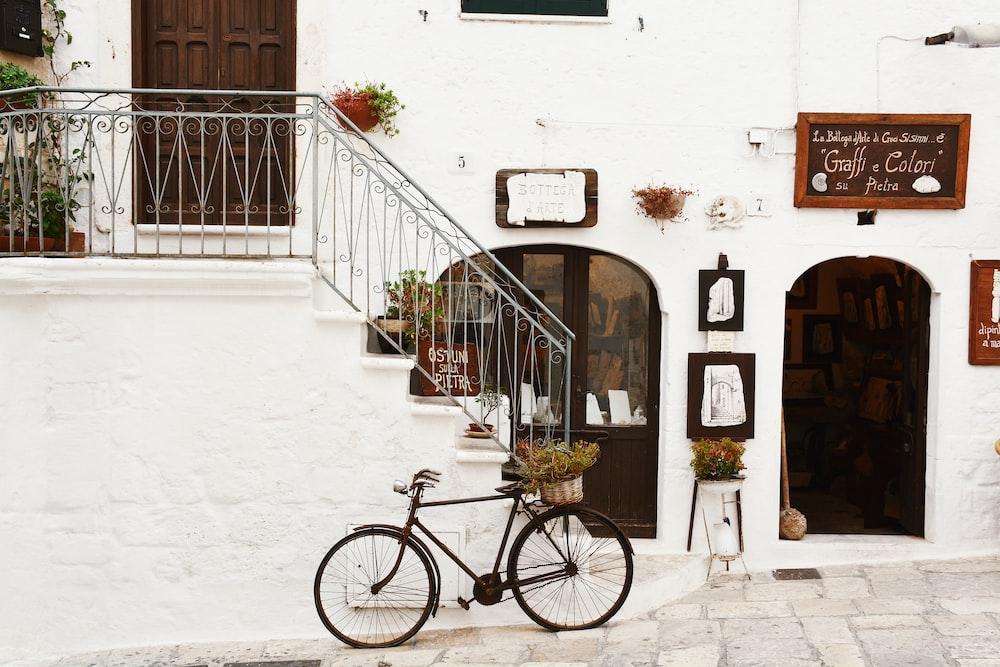 Source: Unsplash
Whether you've visited Italy or you're dying to go, you can import this wallpaper to add an adventurous flair to your Zoom chat.
Zen Studio
Source: Unsplash
If you love meditation or yoga (or want to get into them), this zen room backdrop can make you feel and look more relaxed on camera.
Dreamy Yoga Room
Source: Unsplash
For the artsy remote worker or designer, this surrealist Zoom background brings a creative, inspirational element to video conferencing.
Greenhouse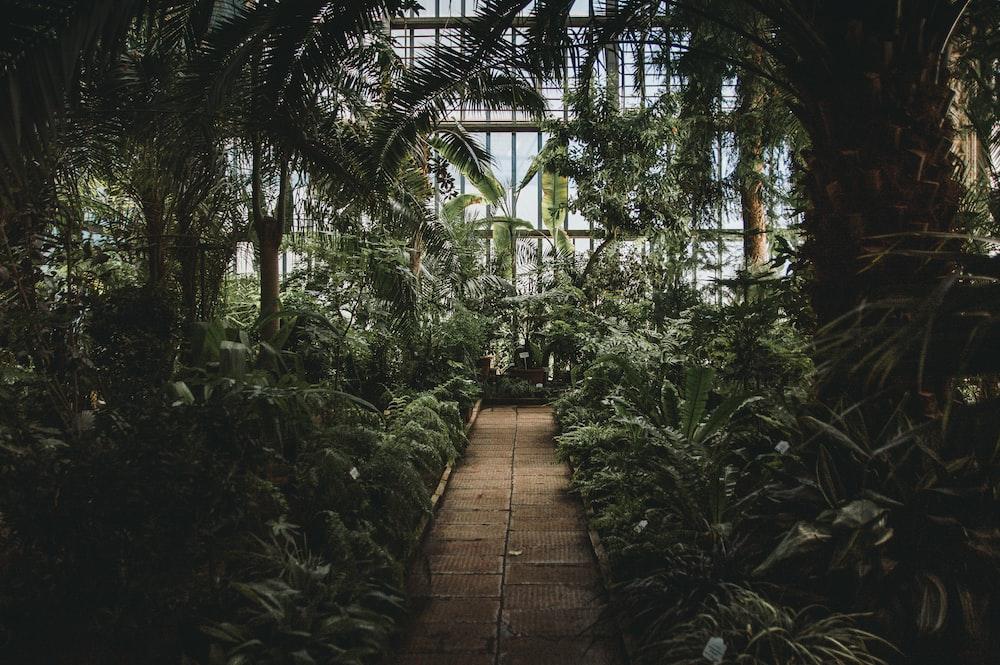 Source: Unsplash
Studies show that viewing images of nature can reduce stress. For tense or high-stake conversations, tap into the peacefulness of plants with this greenhouse backdrop.
Wild West Backdrop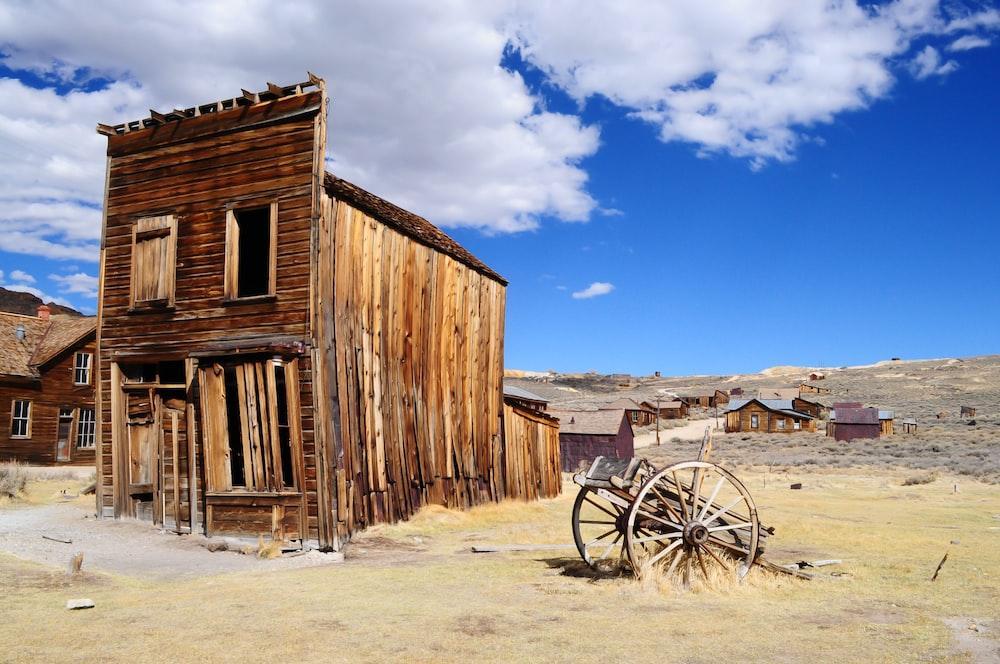 Source: Unsplash
Remember those themed dress-up days in school? A wild west background is a nice "Friday Funday" edition to Zoom calls.
Hat Wall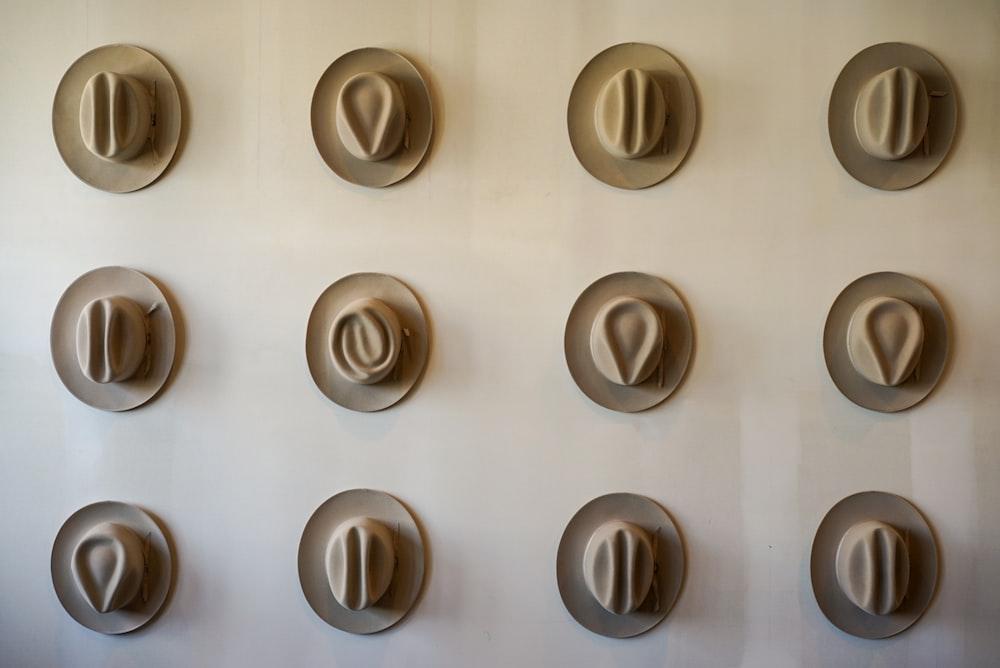 Source: Unsplash
Any hat collector will appreciate the orderly symmetry of a nice wall of hats. Plus, it makes you look organized and minimalist on camera!
Cityscape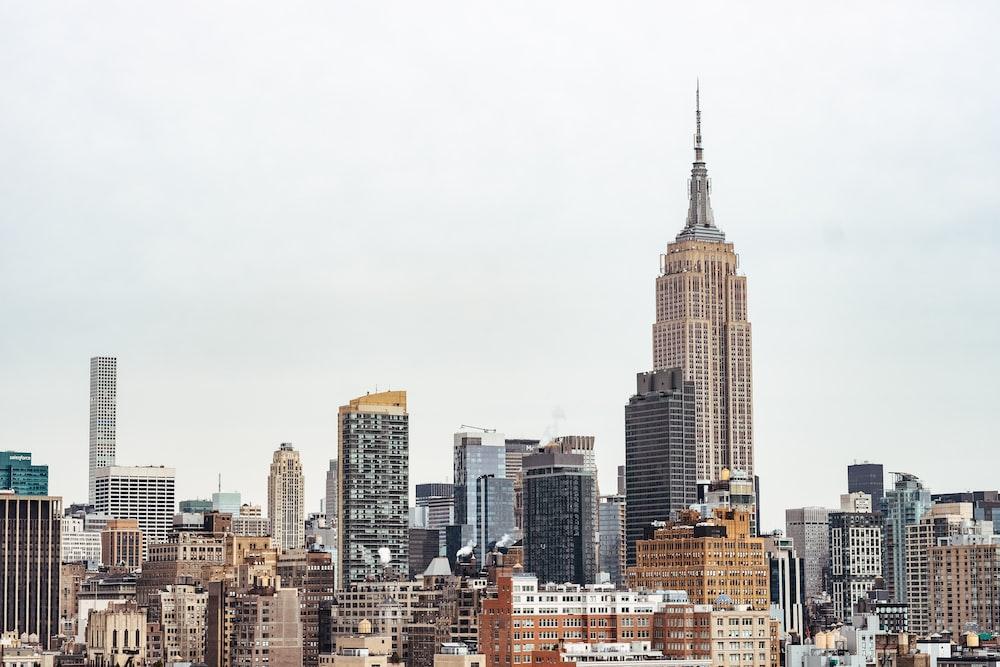 Source: Unsplash
For the city slickers, an urban skyrise background is both professional and intriguing. For verbal presentations, it can help emphasize your fast-paced, self-motivated nature.
Home Music Studio
Source: Unsplash
If you are learning an instrument or love to jam on the weekends, this home studio backdrop may start some conversations with your co-workers.
Record Collection
Source: Unsplash
Many professionals advocate for bookshelf backdrops to make viewers perceive you as intellectual, professional, and well-read. This unique twist shows off your creative, cultured side with an orderly vinyl collection.
Musician's Oasis
Source: Unsplash
Simple and easy on the eyes, this backdrop is another option for music lovers to make it look like you're chatting from your home recording studio.
Film Photography
Source: Unsplash
If you love to take photos and collect cameras, this Zoom background has clean lines and a clutter-free aesthetic.
Chef's Kitchen
Source: Unsplash
Look like you're speaking from your professional kitchen with this intriguing chef's backdrop.
Mountain Lake Getaway
Source: Unsplash
The soothing power of water and mountains is not to be underestimated! The combination of natural light and breathtaking scenery can help you appear more relaxed on camera.
Fun Art Studio
Source: Unsplash
When trying to get the creative juices flowing on a virtual meeting, this art studio background adds a fun and colorful vibe.
Paint Can Backdrop
Source: Unsplash
Demonstrate your creative side with a paint studio background that may spark conversations about your hobbies and interests.
Funny Furry Friends
Source: Unsplash
Animal backgrounds are a cute and playful way to spice things up on regular video calls.
Disney World
Source: Disney Tourist Park
If you visit Disney parks regularly, this blog is a great source for finding fun backgrounds to show off your Disney pride.
Holiday Zoom Background Ideas
Regardless of what winter holiday you celebrate, these Zoom backdrops help you get into the festive mode without detracting from work.
Holiday Fireplace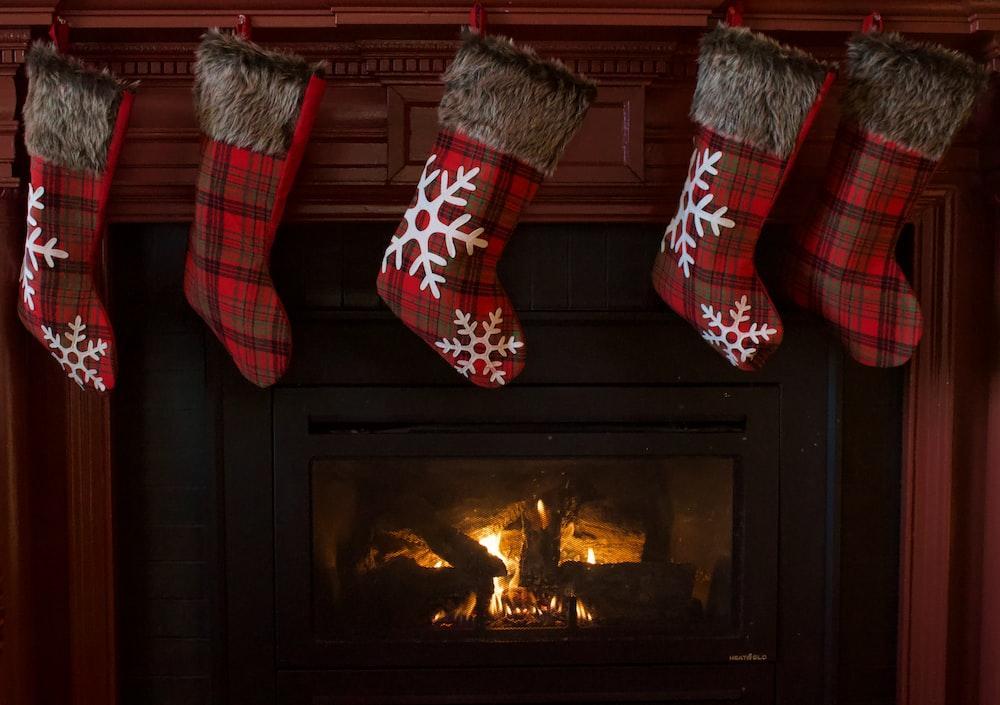 Source: Unsplash
This simple fireplace is a warm, welcoming, and simple backdrop for your virtual call.
Disney Holiday Lights
Source: Disney Tourist Park
Here is another favorite for Walt Disney fans who want to spread holiday cheer.
Elegant Holiday Decor
Source: Haley Murray via Good Housekeeping
Although your home might not look this tidy, you can still pretend like you are hosting a virtual meeting from the comforts of your elegantly decorated living room.
Blurred Christmas Tree Lights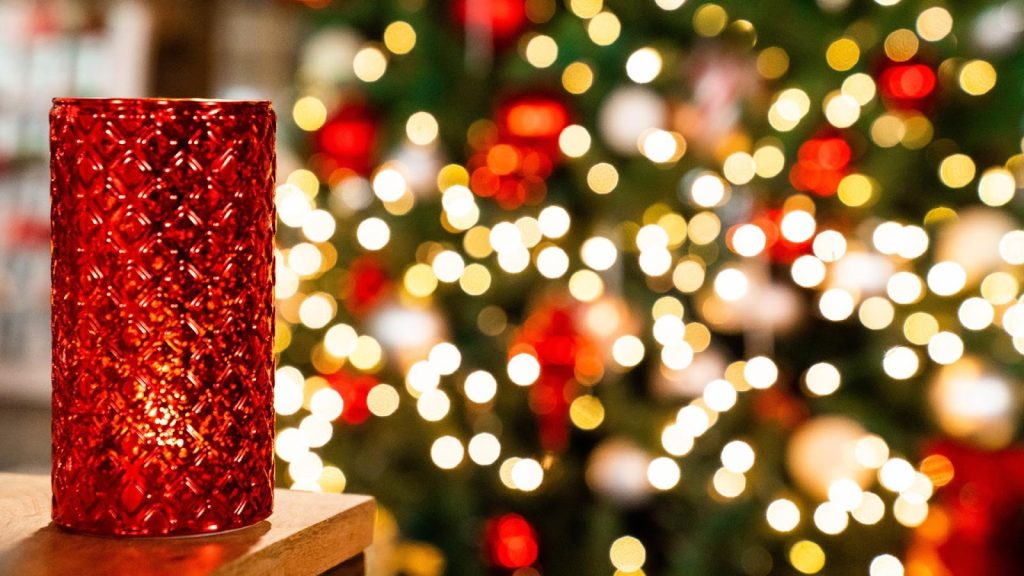 Source: Hallmark Channel
For a more vague yet colorful holiday backdrop, you can green screen yourself in front of these Christmas tree lights.
Holiday Table Setting
Source: Unsplash
Put your fellow meeting attendees at ease with a welcoming tablescape that exemplifies all the coziness and camaraderie of the holidays.
Cozy Winter Home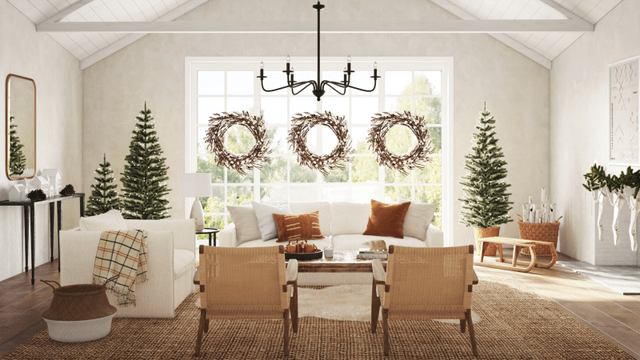 Source: Good Housekeeping
Look polished yet festive in front of this cozy modern home decor.
Colorful Lawn Decor
Source: Bob Akester via Good Housekeeping
If you love to decorate, this is your chance to get your coworkers excited about a potential holiday party.
Candle Light
Source: Hallmark via Good Housekeeping
Simple and elegant, nothing says holidays quite like candlelight and plaid.
Winter Wonderland
Source: Unsplash
For outdoor lovers, this blissful snow lake can show off your excitement for winter adventures without distracting from your meeting's message.
Snowy Sunset
Source: Unsplash
Simple, beautiful, snowy, and oh-so-cozy: you can't go wrong with a snowy sunset for the final winter Zoom meeting of the week.
Tropical Getaway
Source: Unsplash
While everyone else is showing off their cozy holiday cheer, perhaps you're dreaming of a tropical getaway. This is the perfect backdrop to help transition the team into vacation mode.
Ski Resort Holiday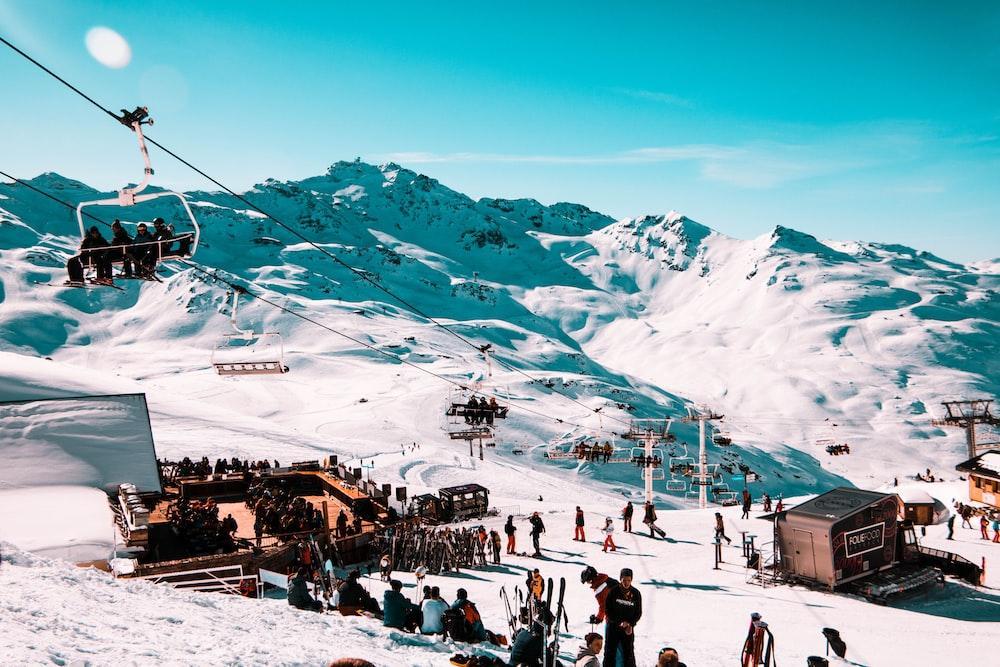 Source: Unsplash
Get in the vacation vibe with an exciting ski lodge background and the soothing silhouette of white snow.
DIY Zoom Background Ideas
For a more customizable backdrop, you can use online templates to show off your personality and add a memorable flair to your video calls.
Family Memories
Source: Canva
For casual occasions, you can create a custom photo collage to show off fun family memories behind your Zoom call.
Birthday Backdrop
Source: Canva
Wish your coworker, boss, or yourself a happy birthday with this custom illustrated birthday background.
Canva Background Templates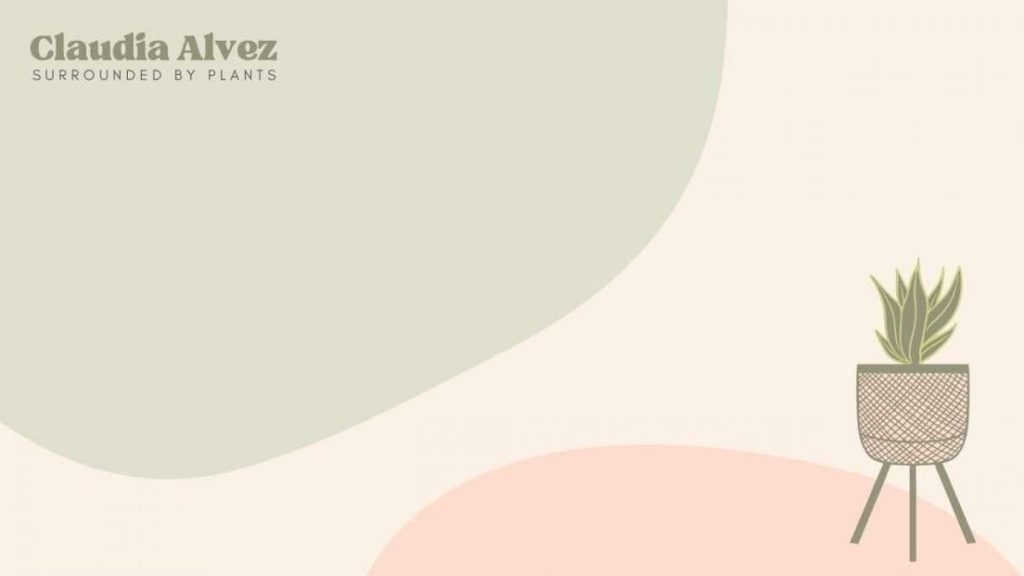 Source: Canva
Use these Zoom background templates from Canva to customize your DIY backdrop.
Playful Zoom Background
Source: Canva
Use this free Zoom virtual background creator to integrate playful animations, drawings, and colors into your backdrop.
Virtual Business Conference
Source: Canva
Incorporate your business' colors, fonts, and logo into a custom-branded Zoom background using this Canva template.
Funny Movie and TV Zoom Background Ideas
Show off your fandom for popular shows like Friends, Parks and Rec, Bob's Burgers, or The Office. Some shows may be NSFW, but these backgrounds are lowkey and recognizable enough to spark a conversation or a good laugh. Use them in casual meetings with your team or virtual happy hours with coworkers and friends.
The Office
Source: Joes Daily
True fans will recognize the conference room.
Bob's Burgers
Source: Fox via PopSugar
Transport yourself into Bob's burger joint with this creative background.
Friends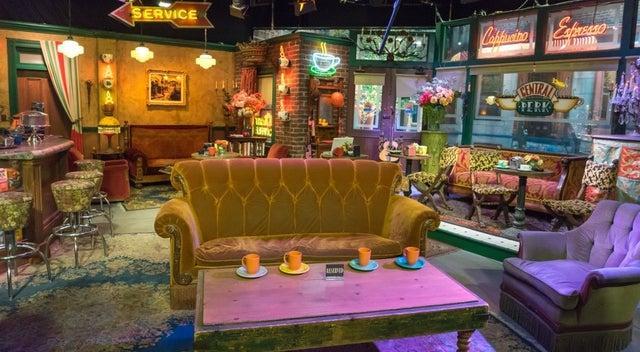 Source: Warner Bros
Central Perk coffee shop is the quintessential meeting spot, so why not attend your Zoom meeting from velvety chairs?
Seinfeld
Source: Getty Images for Hulu
Teleport back to Seinfield's hay day, just don't be a virtual close talker like Aaron.
Modern Family
Source: Modern Family Twitter
Insert yourself right into the Modern Family living room scene with this background for your next video conference call.
Toy Story
Source: Disney Pixar
Brighten up your Zoom meeting with this classic Disney reference.
Parks and Rec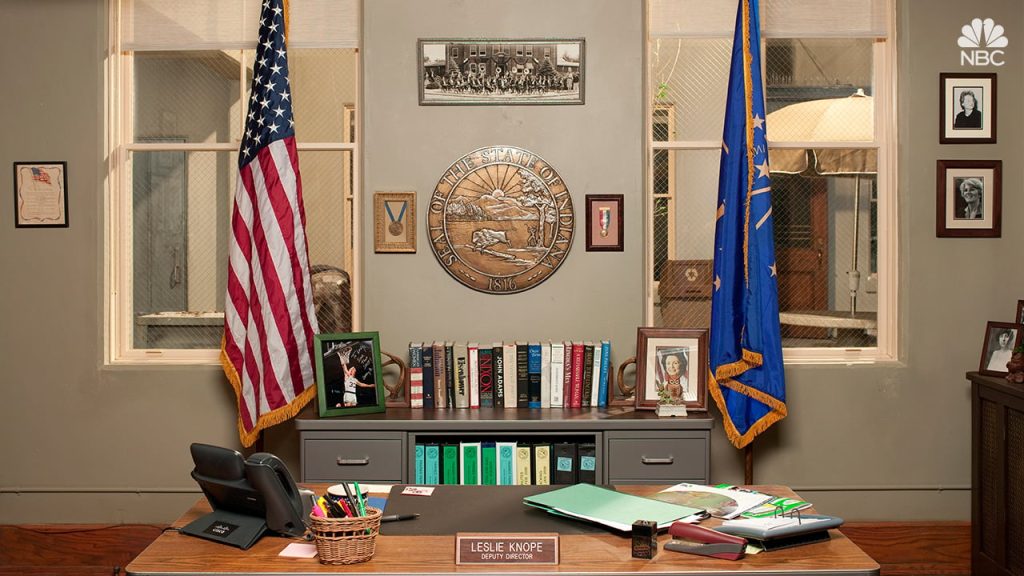 Source: Parks and Rec on Twitter
If you miss Parks and Recreation as much as we do, you'll probably get some nice laughs from any diehard fans on your virtual call.
Bonus Tip: Learn the Art of Stage Presence
Did you know that public speaking is actually a skill? Many people struggle with stage anxiety because they feel they 'missed the memo' on public speaking or they are lacking because they do not have a natural stage presence. Not true!
Stage presence and public speaking are skills you need to be taught—very few people have them naturally. 
Watch our video to learn 7 steps to overcome stage fright and how to beat performance anxiety:
Here are all the aspects of public speaking you can master.
How to make a first impression with an audience
How to have stage presence
Powerful body language
How to speak with a commanding voice
What to do with your hands while speaking
For every speaking skill you add to your toolbox, the less speaking anxiety you will feel.
If you want help really diving into your presentation skills, be sure to sign-up for our course…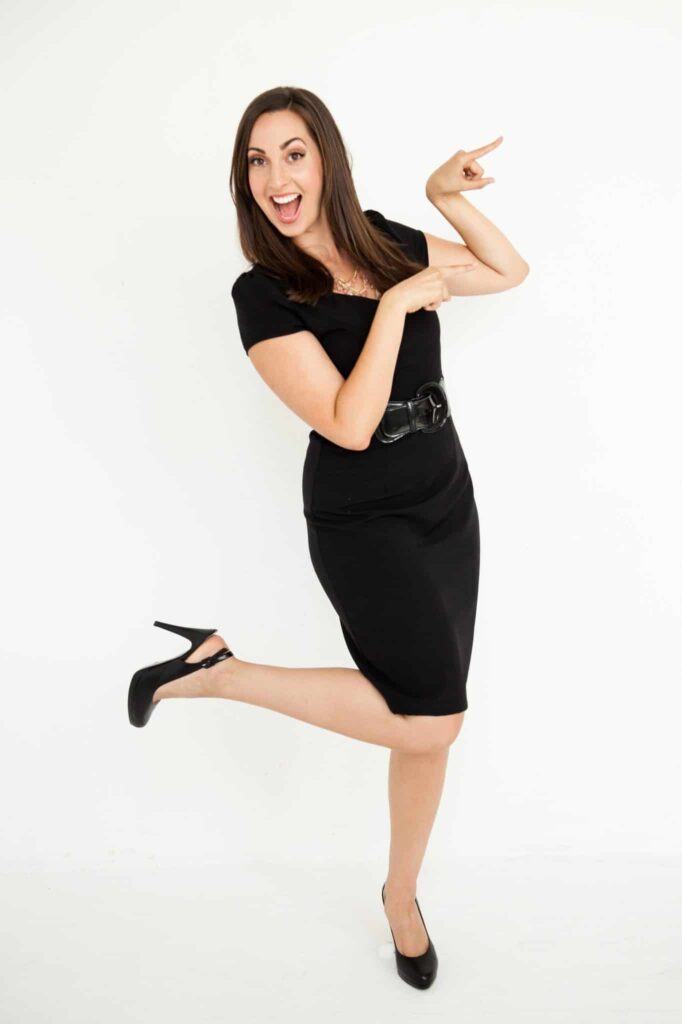 Master Your People Skills
Create a Memorable Presence
Communicate with Confidence
Achieve Your Goals
Have a question about the presentation or People School? Email Science of People support.
Key Takeaways: Choose Your Zoom Background Based On Your Goals
Choosing the right Zoom background is about clarifying your objectives. What is your goal for the video call, and how can your backdrop enhance your message?
In the age of remote work, your presentation on camera is as important as your outfit or office cleanliness in a real office. With most meetings happening virtually on apps like Zoom, you only have a few chances to nail that first impression and get your message across.
Learn more in our full guide to Zoom Etiquette: How to Build Rapport Online Like a Pro.