Are you human? Then you face problems every day!
Whether you're trying to figure out where to go to lunch with a group of friends who have varying dietary issues, or you can't figure out why your customer management system at work keeps shutting down, your problems throughout your life will range from major to minor, and everything in between.
Do you want to be a better problem solver? It's not too late to gain the skills you need to become more effective and confident at improving things for the better.
In this article, we'll look at problem-solving, its importance, and ten tips and strategies to become a better problem-solver.
What is Problem-Solving? (Definition)
Problem-solving is the process of breaking down challenges to find solutions. Typically it is a four-stage process of 1) identifying an issue, 2) establishing a plan, 3) executing the plan, and 4) finding a resolution. However, problem-solving can begin before a problem even occurs. For example, crisis management includes pre-planning for situations that could arise.
What is the Importance of Problem-Solving? (Examples)
Problem-solving is important because it allows people to evaluate a problem, seek greater understanding, develop execution plans, overcome obstacles, and ultimately find a resolution.
Those resolutions lead to many benefits, including:
Fixing what's broken
Improving performance
Increasing productivity
Building confidence
Avoiding risk
Here are some examples of common problems.
In the workplace: One familiar workplace problem leaders deal with is the lack of employee engagement. With good problem-solving skills, you can determine the root cause, where there may be a lack of understanding, the steps required to improve engagement, and how to get others involved in solving the issue.
In a crisis: One crisis situation you might find yourself in is discovering your significant other has just been in a car accident. With good problem-solving skills, you can quickly assess the situation and identify steps to contact authorities, get them to a hospital within their insurance network, and sort out the insurance details while also balancing what to do about the family details at home.
In everyday life: An everyday life problem you might deal with is what you're having for dinner! (Depending on your household, this can sometimes turn into a crisis, right?!) With good problem-solving skills, you can assess what you have on hand already, how much time you have, what others might prefer, who's cooking, when you'll eat, and make a decision.
What Are the Characteristics of a Good Problem Solver?
The characteristics and qualities of a good problem solver include the ability to understand the issue, rally others together, and empower appropriate players to execute a solution.
To do this well, problem solvers often have a knack for these skills:
Identifying risk and opportunity
Listening well
Planning ahead
Recognizing individuals' strengths
Collaborating with others
Thinking objectively
Getting creative
Making smart decisions
Let's look at how good problem solvers put these skills into action!
10 Tips and Strategies to Become a Better Problem Solver
Get clear about what the problem is
If the problem you're trying to solve involves multiple people—and most likely it does—it's important to get clear about what the problem is before you start trying to solve it. People often go around in circles trying to solve a problem until they realize they weren't on the same page from the start. It's a time-waster!
To clarify the problem, start with clarifying questions:
What is your perspective on the problem we're trying to solve?
What is your perspective on how we got here?
What do you perceive that I'm thinking about the issue?
What are your motives for solving the problem?
After you get clarity, you may discover multiple problems on the table. If you come to this realization, solve one of them at a time.
Identify what needs to happen
Once you're clear about the problem, start identifying your next steps and the goal to solve the problem. To do this, you'll want to identify your ideal outcome and the method to reach that outcome.
For example, your problem, outcome, and method might look something like this:
Problem: Our sales team is upset that they don't get enough sales leads from marketing.
Ideal outcome: Our marketing system and process generates enough leads to increase sales over the next year.
Method: Analyze what's not working in the current system and reorganize or implement a new lead-generating system.
To help you set better goals as you solve problems, check out this helpful resource: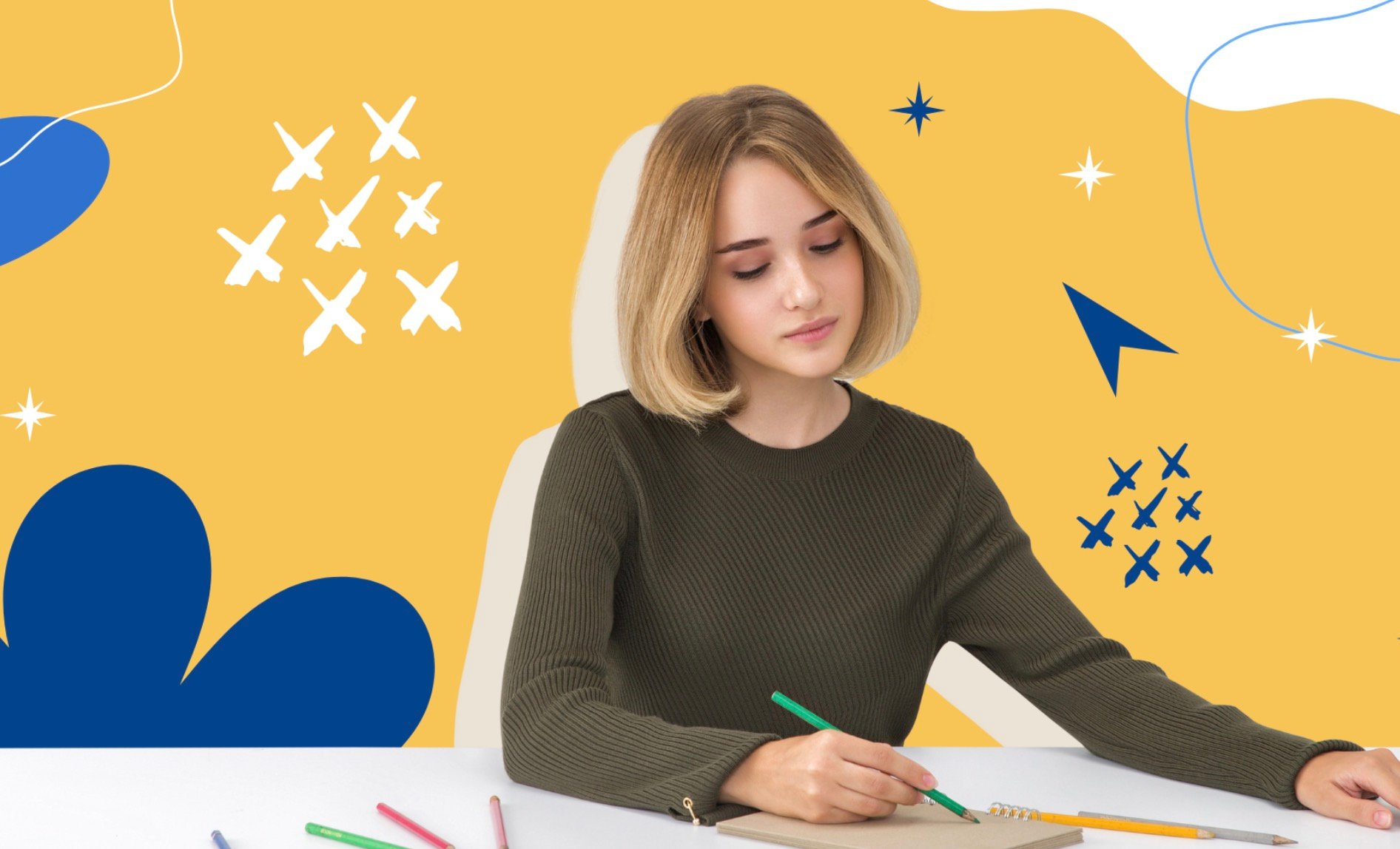 How To Set Better Goals Using Science
Do you set the same goals over and over again? If you're not achieving your goals – it's not your fault!
Let me show you the science-based goal-setting framework that will help you achieve your biggest goals.
Ask open-ended questions
Often, there needs to be more clarity and communication at the root of many problems. To identify where something went wrong and how to solve it, gather data with questions for everyone involved. Try keeping your questions open-ended to avoid the risk of sounding accusatory with closed-ended, yes or no questions. Allow people to process and explain how they understand the issue.
Some open-ended questions you can ask to start solving a problem include:
What is your perspective on what happened?
What is your perspective on this issue?
Where do you think this problem stems from?
What do you think would help solve this problem?
What feels unclear about the problem?
What do you think is misunderstood by others?
What story might you be telling yourself regarding this problem?
Bonus Tip: If you're a leader, it is especially important not to limit your questions to fellow senior leaders, especially if the problem affects the organization or a wider group. Ask questions at all levels.
Often, in hierarchically structured organizations, the employees working in the everyday processes know the issues but may feel unsure about how to bring them up. Ask! But be sure not to shoot the messenger; reward them for their feedback and support.
Avoid the knee-jerk reaction
When you're presented with a problem, it's best to take a beat to assess the situation before you react. That is unless you're facing a life-threatening situation like a house fire, physical attack, or baseball heading straight for your head. For the sake of this article, we'll stick to solving general problems, not life-threatening problems.
Common knee-jerk reactions include:
Putting the blame on someone else
Getting defensive
Jumping to conclusions
Baseless anger
Making regrettable decisions
To avoid reacting or making a decision you'll regret later, try a centering activity like:
Taking deep breaths
Taking a walk to clear your head and get your blood moving
Analyzing your initial reactions
Writing down what you know, don't know, and what might be confusing
Think and plan proactively
No one is immune to problems. As much as you can, plan for potential problems down the road, even if you don't think they'll happen. You never know!
Generally, we like to think positively, but in this case, the question, "What's the worst that can happen?" can help you prepare for all kinds of situations. This is where lessons from crisis management are beneficial in your problem-solving process.
In the readiness stage of crisis management, you'll want to:
Identify potential threats. What could make things harder?
Identify weaknesses. If something were to happen, do we have the ability to face it?
Plan your response to various scenarios. If this…then that…
Set up your communication channels. If something happens, X is in charge of communicating X through X.
Stay open to feedback and ideas
When you're presented with a problem, your initial reaction may be to want to solve it as quickly as possible so that you can move past it and move on. However, when you get reactive to problems, you will more likely end up with bandaid solutions and even more issues down the road. Give yourself time to stay open to feedback and ideas as you investigate solutions.
To remain open, prime your brain to think objectively and creatively. There may be solutions in places you haven't considered, even outside your industry or network.
Ask for perspectives from people outside of your team. For example, maybe someone in IT has an idea for an issue you're dealing with in HR.
Expose yourself to authors and leaders facing similar issues. What kind of things do they do to solve similar issues?
Expose yourself to authors and leaders facing different issues. Often, thinking through how someone else solved a problem in a situation entirely outside yours helps you see things from a new perspective.
Fun Bonus Tip: Ask a child what they would do! You might hear an outside-of-the-box idea you would never have come up with on your own. And while you may not use their idea, it could help get your juices flowing to come up with a solution!
Identify the best players to solve the problem
Not all problems need to be solved by the leader. One of the most empowering things a leader can do is provide resources and space to allow people with the strengths and skills to do what needs to be done.
To identify the best players to solve the problem, ask yourself and others these questions:
What skills and strengths are needed to solve the problem?
Who on our team best fits those skill sets and strengths?
If the skills and strengths are outside the team, where can we outsource talent?
How can we collaborate and complement each other's strengths?
What resources are needed to help solve the problem?
What must we learn more about to solve this problem well?
Create execution plans
Once you've identified the problem, figured out what needs to happen, and determined the best players to solve the problem, it's time to create the execution plan and get started.
If you're the leader, and you've determined who the best players are to solve the problem, it's best to delegate the execution and resource them well. Micromanagement in this stage may create a whole new set of problems!
Chris McChesney identifies four disciplines of execution1https://pages.franklincovey.com/4d-landing-pages-execute-goals-create-breakthrough-results-guide-nw.html which include:
Focus on the wildly important goal. What is the most important thing that must be achieved to solve the problem?
Act on lead measures. What are the tasks and activities that will drive results?
Keep a compelling scoreboard. What will determine whether we are moving closer to our goal?
Create a cadence of accountability. How will we report, review, and plan for ongoing success?
Lead courageously and humbly
One thing that separates a good problem solver from an average one is that a good problem solver doesn't ignore, run away from, deflect, or deny the problem exists. They face it head-on with humility and curiosity. You can do just that whether or not you have a leadership title.
"A leader is anyone who takes responsibility for finding the potential in people and processes and has the courage to develop that potential. Leadership is not about titles or the corner office. It's about the willingness to step up, put yourself out there, and lean into courage."

–Brené Brown, Ph.D., MSW.
In Brené Brown's book, Dare to Lead, she identifies four leadership skill sets of daring leaders:
Rumbling with vulnerability: A willingness to be all in, even in the face of uncertainty
Living into our values: Walking the talk about what we believe
Braving trust: Being someone who has boundaries, is reliable and accountable, is a safe space to share things with, has integrity, and is non-judgmental and generous
Learning to rise: Getting curious about what you feel and why
Are you a courageous leader? Take Brené Brown's Daring Leadership Assessment.
Train for the future
To be human is to have problems occasionally. But equipping yourself with problem-solving skills will make you far better off when they arise. Be good to your future self and train yourself to be ready with helpful resources and books, including:
Problem-Solving Takeaways
In summary, take note of these tips to become a better problem solver:
Avoid the knee-jerk reaction. Take a moment before you jump to conclusions.
Ask open-ended questions. Gather data and perspectives from everyone involved.
Think and plan proactively. Apply crisis management principles to plan ahead.
Stay open to feedback and ideas. Listen to different perspectives to think creatively.
Get clear about what the problem is. Ask clarifying questions to identify the issue.
Identify what needs to happen. Determine the ideal outcome or end goal.
Identify the best players to solve the problem. Empower those who can make it happen.
Create execution plans. A plan of action should be as clear as possible.
Lead courageously and humbly. Don't be afraid to face problems head-on.
Train for the future. Get equipped to become a better problem solver.
For more support to become a better problem solver, check out our article How to Master Strategic Thinking Skills in 7 Simple Steps.
Article sources
https://pages.franklincovey.com/4d-landing-pages-execute-goals-create-breakthrough-results-guide-nw.html
How to Deal with Difficult People at Work
Do you have a difficult boss? Colleague? Client? Learn how to transform your difficult relationship.
I'll show you my science-based approach to building a strong, productive relationship with even the most difficult people.