Cues
---
Your cues are always showing. Cues are a secret language hidden in plain sight—but they are only revealed to those who know how to spot them.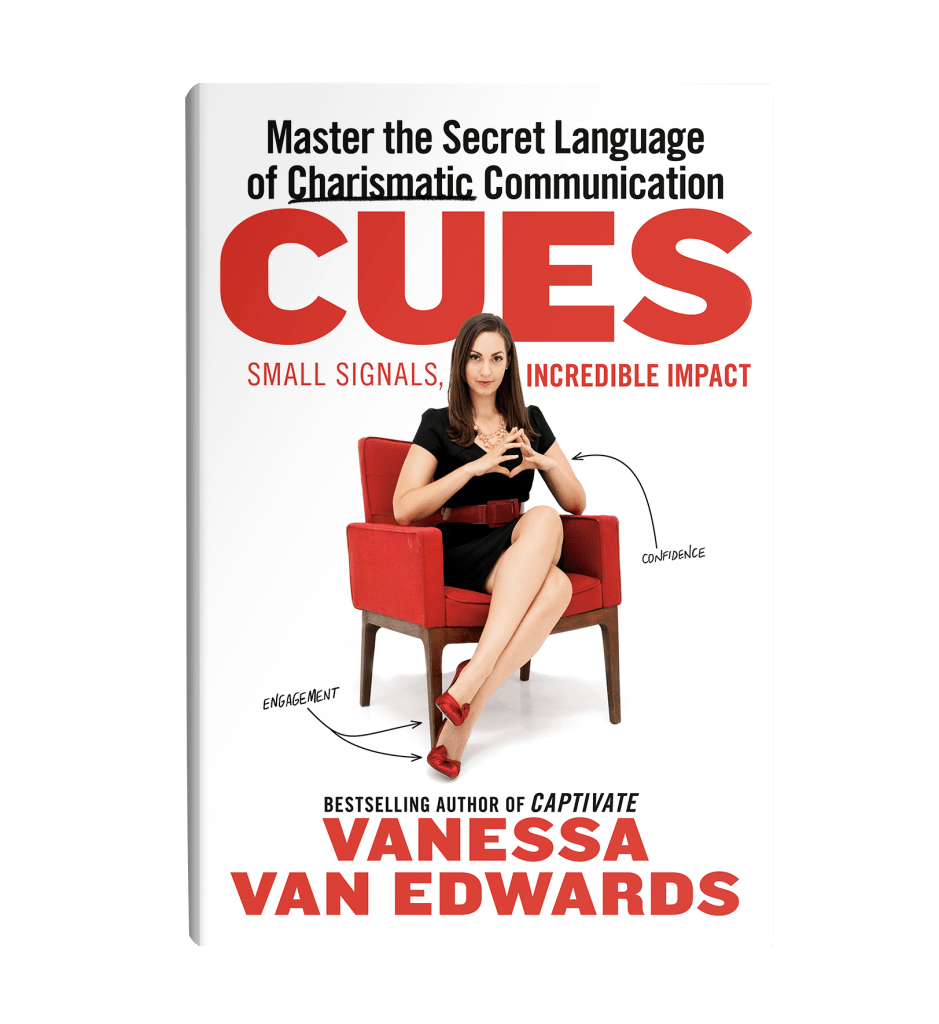 What Are Cues?
Cues are the subtle, but powerful social signals humans send to each other. They can be nonverbal, verbal, vocal or imagery cues. Sending the right cues can instantly boost your charisma or build rapport in a given situation. Reading cues can also be like a superpower—accurately decoding a person's cues can give you insight into what they are thinking or feeling.
There are 4 main types of Cues:
Nonverbal
What is your body saying? These include hand gestures, posture, facial expressions, and more. These powerful nonverbal cues make up about 65 to 90 percent of our total communication.
Verbal
Verbal cues can come in both online and offline flavors, including sending the right emails to get your message across and using word choice to influence conversations.
Vocal
How do you sound confident, powerful, and charismatic? Your voice can dictate how others perceive you, from simple phone calls to being the dealbreaker when it comes to landing a new client.
Imagery
From your clothes to the desk you sit at when working, imagery cues can give others an impression of you without you even gesturing or uttering a word.
What Are Cues?
Want to see our breakdown of cues in real life? Here are some breakdowns Vanessa Van Edwards has done:
Dwayne "The Rock" Johnson
Have you ever wondered what makes people so drawn to Dwayne "The Rock" Johnson? Let's look at some unique cues like the smolder and savor smile that can help everyone be more charismatic.
Britney Spears
What happened to Britney Spears? Here are 12 body language red flags that give away her emotions.
Morgan Freeman
Have you ever wondered how Morgan Freeman is so likable? Wonder no more! In this article, we cover 7 cues Morgan Freeman uses for likeability.
Justin Bieber
Being an extremely popular singer, Justin Bieber often faces extreme stress. How does he deal with it? Find out the secret cues he uses to remain calm!
Princess Diana
Princess Diana was a captivating, yet mysterious person. What made her so alluring, and what can we learn from her body language cues? Find out here!
Barack Obama
Does your voice sound a little bland? Or maybe you just want that characteristic "famous" sound. Here's exactly how to sound a little more famous.
Alpha Males
Want to know the ingredients that make an alpha male? Let's take a look at figures like Manny Pacquiao and Richard Branson and see what makes them alpha!
The Cues Masterclass
Watch the FREE Masterclass to learn:
How you can control your cues
3 important questions we ask ourselves about others
Why people who accurately read cues earn more money
…And MORE!