Your email subject line is the most important part of your email. In fact, Hubspot reports that 35% of email recipients open an email based on the subject line alone.
So if your email subject line isn't on point, I'm here to help. In this guide, you will learn:
what an email subject line is
the best email subject lines for marketing, Thanksgiving, friendships, business partners, and more
my go-to formula for writing captivating email subject lines (using the S.P.E.C.I.A.L. Formula)
Let's dive in.
What is An Email Subject Line? (Definition)
An email subject line, also known as an email headline, is the first line of text someone reads when they receive your email. This is the line of text you'll usually type to grab the attention of your email recipient.
Because email subject lines are the first thing a recipient sees, you'll want to make sure they are the best they can be.
And to do that, I highly recommend using the S.P.E.C.I.A.L. Formula down below to really nail your email subject lines.
But for now, here are my top email subject lines you can use for any occasion.
8 Catchy Email Subject Lines For Any Occasion
Want my favorite go-to email subject lines? Here are some that work for almost all occasions:
"My Gift to You: [Insert Neat Gift Here]" Now, doesn't everyone love a gift? Sending a virtual gift can be just as good as a physical one, as long as your receiver wants it. I use this email subject line to send out the juiciest tips and tricks that might benefit my subscribers. Keep in mind, this only works if your recipient actually wants the gift—no forcing gifts here!
"Thank you, [insert name here]" Studies show that giving thanks goes a long way. Sending out a thankful email is a great way to boost happiness all around—and it can even be a simple thank-you for the work they do!
"It's time to unleash your inner [noun]." Tough Mudder uses this catchy email subject line. It's fun, unique, and helps people bond with the person behind the email. Great to use for holidays (replace noun with "Santa"), business meetings (replace with "Mark Cuban"), or even friendly get-togethers (replace with "Unicorn").
"Hey." Short, simple, and informal—what more can you ask for? You'll probably want to reserve this subject line for friends and informal business partners, unless you know they're fine with informal emails.
"What's your favorite passion project?" Conversation starters can be a great way to start any email. Not only are they unique, but people are much more likely to want to answer than if they were being asked about the weather. For a list of great conversation starters, head on over to my article.
"Question for you" If an email subject line were a tall, dark, and handsome man, this would be it. This email subject line invites the receiver to open your email and help you out. It also works because of the Benjamin Franklin Effect—when someone does a favor for you, they actually end up liking you more!
"Hey there, [name], check this out" A simple yet eye-catching email line is this one! Just make sure what you have to "check out" is actually worth checking out.
"Still thinking about it?" Chances are, the person you're sending an email to has something on their mind. Whatever that is, ask about it! More than likely, if it's important to them, they'll want to open up and talk.
However catchy your email subject line is, you can always personalize it and add your own flair (emojis, writing style, etc.) to make it yours!
Watch our video below for 7 tips to make your emails better!
8 Best Email Subject Lines for Sales
Sales are tricky because you want to strike the perfect balance between relatability and selling. You also don't want to mislead, which is EXTREMELY easy in sales emails.
GovX uses an email subject line that hints toward a "free" knife… but it's actually just a discount. Bummer!
Many people who report emails as spam send those reports based on the subject line alone. Here are great examples to nail your sales subject line:
"You Have Two Choices." Everyone loves to play games, and everyone likes to have options. In this case, this subject line draws people in and sets them up to expect some sort of choice. This is a great subject line for sales, as choices influence people to take action.
"Why You Can't [insert problem here]" Why you can't lose weight. Why you can't sleep at night. Why you can't feel happy at work. Find a common problem and offer reasons (and hopefully your solution!).
"So. Many. Deals… Find Something AMAZING Now 💸" Groupon uses this email subject line to inject their brand's personality into their sales emails. It's a great email because it targets the younger crowd and adds a playful emoji at the end.
"You're a Perfect Fit For [insert opportunity here]" Why not play matchmaker? If you're offering something, you can be straightforward about it by finding the right person to match your product to. Sure, not everyone might want what you have to offer—but those who do will really want it.
"Psst… Here's a freebie." People love the word "free," but did you know the word "freebie" works even better? Add this to your email, but please make sure to make the freebie worth it (or risk getting unsubs!).
"Save up to $10/month for life" Wow, who wouldn't want to save money for life? Ting Mobile uses this catchy email subject line to draw in those bargain shoppers. And you don't have to have a telephone-related product either. If you offer cheap coffee, you can calculate how much a person would save by buying your coffee instead of Starbucks. Get creative!

"Hey, you forgot this—here's your 20% off!" Here's a clever way to put a spin on a classic discount. Your receiver might be more intrigued because it's something they "forgot" and not just something they dismissed.
"Get a [adjective] $20 off your next order." Uber Eats uses this email subject line to add a bit of flair to an otherwise standard email subject line. Remember: in sales, sometimes you don't have to go overboard.
"Don't just take our word for it." This is a great subject line that shows you've got a reputation behind your brand (add in testimonials and this email can become killer!).
8 Cold Email Subject Lines
A cold email is an email sent to someone you may not know for the purposes of marketing, networking, sales, or other outreach promotion. Generally, cold emails are aimed at increasing conversion rates (a.k.a. the number of sales, clients, or customers).
And since the average professional receives about 121 emails a day, yours needs to stand out to get noticed. Here are some winning cold emails that have worked for me in the past:
Hope you're doing well, [insert name here]!" A personalized and informal way to grab attention is pretty much writing like you'd be speaking to a friend. This subject line is great and looks like a text from a friend you haven't spoken to in a while.
"I loved your article on [topic here]." I love when people send me comments on my articles. And when I can tell they've actually read them and appreciate my tips? That gets them ahead of the game. A little appreciation goes a long way to getting attention!
"You'll love this article on [topic here]!" Along with liking a writer's article, another eye-grabbing subject line is offering up another article that has mega value. Can't find a great article? Head on over to our blog—we've got loads of topics packed with amazing info!
"Are we still good for 2 PM today?" If you're cold calling CEOs and other busy people, this subject line may catch their attention. And if you're lucky—if your offer is good enough—you might score a time slot in their busy work schedule. I've used this one a few times with great success—but results may vary!
"Can I help you with [problem here]?" This is a great email subject line to use if you know your target has been struggling with a problem lately. If your timing is right, you might have the exact product, service, or offer that they need!
"Hey [name], I'm looking forward to seeing you at [place]!" Are you meeting someone? Or don't know if they're going to a fancy event and want a more subtle way to invite them? Use this subject line as a less direct invitation.
"Your Expertise is Requested!" LinkedIn uses this one to great effect—partly because YOU'RE the expert and partly because a huge company like LinkedIn would be asking others for help.
"You have this in common with [celebrity here]" Everyone loves a good compliment, especially if the person they're compared with is someone AWESOME.
Remember, cold emails might be hard at first, but sending the right subject line can make all the difference.
8 Newsletter Subject Lines
Are you sending out a weekly/biweekly newsletter to your subscribers? I've been running a newsletter for years—and I've got a LOT of experience perfecting the right subject line. Here are some of my favorites:
"Fake Friends" I use this subject line in one of my newsletters and it's a HIT! It's short and gets the reader wondering, What are you talking about? Try combining a short subject line with an interesting/lesser-known topic.
"One simple way to make yourself happier" Ramit Sethi uses this great newsletter subject line, and it works because it provides value! Find a problem, offer a solution.
"3 crazy theories that [interesting thing here]" In this email subject line, Mark Manson grabs the reader's attention by being super intriguing. Who doesn't want to read up on something that is almost too crazy to believe?
"You're Invited!" Everyone loves an invitation, and what better way to increase open rates than with an invitation to your amazing newsletter? This might work especially well as a first email.
"Learn how to [skill here]" Do you have something to offer your readers? I bet there's an audience for any type of learnable skill out there—cooking, motorcycling, underwater sewing, you name it! Reach out to your audience and teach them a skill.
"Studies show only 10% of people can…" This is a juicy email subject line, especially if you have a real study to back it up. And this one's super relevant to my subscribers (we love science!).
"Free Resources to Help You X" Who doesn't love free resources? If you've got a list of the best writing tools, apps, etc., send them out!
"Want to play a game?" I LOVE games. And chances are, if you like having fun, you do too! Come up with a virtual game to play—this will get your readers excited!
Newsletter headlines are often trial and error. Consider running a split test to find the best email newsletter lines that get the most opens!
8 Funny Subject Lines
Science shows that humor is one of the best ways to connect with people. If you're looking to add humor to your emails, try one of these funny lines:
"Shh… This is for you only." Ooh, what do we have here? Sending this email creates suspense and a sense of exclusivity.
"Since we can't all win the lottery…" This subject line from Uber is a great way of connecting and also being humorous. Include something in the body email along the lines of "We might not all be lucky, but at least we can [achievable goal here]."
"Why did the chicken cross the road?" Why not lead into the joke using the email subject line? Create an air of intrigue, then include up top in your body email the punchline. If it's a good joke, they'll read more. If not… perhaps brush up on your dad jokes.
"May the Fourth be with you" There's a ton of wordplay when it comes to sending out emails. Find a combo that works for a quick, funny subject line.
"Re:re:re:re:re:let's chat?" Send this subject line to your recipient the first time. They're bound to get a chuckle out of this one.
"Ugh, not another email!" This one's pretty self-explanatory.
"Why don't you like me?" I'm not a big fan of guilting people, but you might want to choose this one if someone hasn't responded before. Just be playful in the body of your email or they might think you're being serious.
"Subject Line" Got writer's block? Well, you can be obvious about it for a good laugh!
And if you're itching to up your humor, why not check out one of our humorous articles? Or check out the video below to find your type of laugh!
8 Holiday Email Subject Lines
Holidays are a great time, especially if you're in sales. If you're emailing a friend, you probably won't need an extravagant subject line. Check these ones out if you're a marketer or want to build up your customer base:
"Happy Birthday [name here]—Here's a Gift!" Combine a birthday and a gift and you've got a one-two combo for an awesome email. Don't forget to include a decent gift, though, or the receiver might feel like they've wasted their time.
"Happy Holidays from [company/individual name]" Believe it or not, some companies might forget to send out a nice holiday email to their customers. This is a simple email but one that can go a long way.
"5 Thanksgiving Facts to Know" Did you know I sent out a Thanksgiving email to my subscribers? As the email subject line describes, I listed out fun facts about Thanksgiving and Black Friday (there are a LOT of cool facts surrounding holidays!).
"💥 Holiday Special" According to Omnisend, this was the #1 email subject line that got the most opens. It's simple and effective.
"HO HO NO!!! Last Day For [Benefit Here]!" This one has a sense of urgency and humor. Send only to Santa lovers, not the Grinch.
"[Holiday] Guide: Everything You Need to Know" How To Survive The Holidays 101? If you've got excellent lesser-known tips to help others enjoy the holidays, let the world know!
"Happy Holidays From [name]!" A simple email subject line, but a great one if you're also including a digital postcard!
"The FIRST Thing to Do After [holiday]." Create intrigue and action with this subject line. If you've got an action-oriented product or event coming up, even better!
Whatever line you choose, keep it positive and uplifting to stay in good holiday spirits.
8 Networking Email Subject Lines
Nowadays, a lot of networking happens online. Or perhaps you've met someone at an event and want to play catch-up. Here are the perfect lines to say if you're looking to network:
"Are you coming?" Do you have a networking event coming up? Invite them over in your email by asking them a question directly!
"You are not alone." People who network want to connect. Let them know there are people out there searching for others too!
"Did I lose you?" Are you reaching out to someone you haven't contacted in a while? This subject line grabs attention immediately.
"I finally found you!" Have you been looking for a long-lost cousin or special someone? Let them know with this excited subject line!
"So happy to finally meet you!" This is a great follow-up email if you happen to find someone you've connected with in person.
"I loved meeting you at [place]. I'd love to reconnect!" Busy people sometimes forget (I know I do). Remind your target where you met and preferably how in the body of your email.
"Can I introduce you to [person's name]?" Believe it or not, I've made so many connections by introducing 2 people. If the 2 people you connect really hit it off, you'll help them both as well as gain a potential connection! Win-win!
"I loved our conversation about [topic here]!" One of the best ways to reconnect with anyone is bringing up the highlight of your conversation. What did you 2 talk about that really made your conversation spark? Bring it up again to relive those memories.
Nobody said networking was easy! And if you've networked enough and want to land an awesome job, read on!
8 Email Subject Lines for Jobs
Going on a job hunt? Once you've prepared your resume, decked out your LinkedIn, and perfected your elevator pitch, it's time to move on to the email.
Sending out emails to companies you're looking to get hired at can be daunting, but it doesn't have to be! Here are my favorite lines that work more often than not:
"CV for [job position] — available immediately" Try being direct and putting as much info as possible up front. This one shows you're ready and organized.
"[Job Position] — [Name]" This is a variation of the above. Use this one if you don't have a specific time you'll be available or a CV ready yet.
"Looking to help" This one's pretty basic, but pretty much all organizations and teams need help at some point. This email subject line is straightforward and gets to the point.
"Following up on…" Got an interview/response/inquiry but haven't heard back? Send them a follow-up email with this subject line.
"Referred by [friend] — [name]" Do you know someone the hiring manager or CEO might know? Use this one for heavy social proof.
"[Your credentials] with over X years of experience" Got some rock-solid creds? This one works if they're looking for someone with a lot of experience—and you'll let them know right away.
"Thank you — [job position]" As always, a little gratitude goes a long way. You can add this in your email subject line even if they haven't read your email yet—you're just thanking them in advance!
"URGENT: Need by EOD" I try to use urgent subject emails only if they are necessary. But if you're searching for jobs and offers ASAP, this headline just might get the job done.
3 Farewell Email Subject Lines
Saying goodbye isn't always easy… unless you're saying it to a toxic friend. Looking for a gentler way than just "See ya, sucker!"? Or maybe you want to end a special promotional offer or newsletter.
Since goodbyes can be very personal, I highly recommend customizing yours. Here are 3 farewell lines that work:
"Goodbye, [Name]" Whoa. This email subject line is powerful—especially if you've never met the person before. This triggers an internal instinct of missing out, since we're hardwired to chase what's leaving us. Use this one sparingly.
"All good things come to an end." This is a classic line that is formal yet hits them right in the feels. It can be used for pretty much anything.
"Thank you for everything." Make sure to thank those you are saying goodbye to—whether those people are your coworkers or friends.
Looking to create a compelling email subject line of your own? I've got you covered.
The S.P.E.C.I.A.L. Formula For Creating Email Subject Lines That Stick
Who's special?
YOU are, of course! And your email subject lines should be special too.
Ever receive an email that went something like this: "You won't believe what we have in store for you!"? Bleh! Talk about UN-special, right? Instant UN-subscribe!
I want you to think of email subject lines like gift wrapping. The email subject line entices your receiver to want to open it and sets the stage for the main goods inside (we'll get to how to write an email body later on).
To really nail your email subject lines, follow the S.P.E.C.I.A.L. Formula:
Similarities: Find similarities between you and the receiver.
Personalization: Find ways you can connect or bring a "human" side to your email.
Expiring: Add a sense of urgency or time limit.
Curiosity: Engage the receiver just enough so they want to open your email.
Invigorating: Add in excitement or another positive emotion.
Avoidance: Avoid the common pitfalls most emails suffer from.
Length: Choose the right length.
Now let's dive in:
Similarities: Uncommon Commonalities
In Adam Grant's book Give and Take: A Revolutionary Approach to Success, he points out that commonalities between people are great, but uncommon commonalities REALLY bind people together.
In other words, what is something you 2 can relate to that others likely can't?
Are you both fans of ice hockey?
Did you both travel to the same foreign city before?
Do you both own the same type of dog?
Or the same toothbrush brand (too personal)?
Whatever the similarity is…
Leverage your uncommon commonality to your advantage.
This is what makes you unique and what connects you to them. Consider these subject lines:
"Do you like to travel?" compared to "I KNOW you love to travel—me too!"
This is the art of finding similarities, and this nets you one step closer to breaking that digital barrier that prevents so many close relationships from forming.
Don't let the screen hinder personal connections. Use the internet to your advantage by being an Internet Detective:
Scour their LinkedIn. Do you have a similar work history? Have you worked in the same industries or pursued similar career/educational paths?
Check their Instagram. What kind of photos and videos do they post or like? What similarities can you find?
Look up their Twitter. Do they like to tweet funny snippets? More philosophical/deeper ones?
Use social media to your advantage to capitalize on these uncommon commonalities and use them in your email subject lines.
Personalization: Bob's Red Mill Oats
Have you ever seen those bags of Bob's Red Mill Rolled Oats at the local grocery store?
Now, some people might say these are just some plain ol' oats—nothing special about them at all. And it might be true—the nonbrand generic oats might even be the same.
However, you're not only buying oats; you're buying BOB'S brand! And this is why we love to buy from Bob's—because he's the person behind the brand.
Similarly, in an email subject line, people want to open emails because they speak to them. They're not just receiving any old cut-and-print email but a personal one that's sent out with love and care.
Since sending personalized email subject lines might seem harder than writing a thank-you note on paper, here are some practical tips to follow:
Use their name. This might be an obvious one, but even Dale Carnegie (author of one of my favorite books) said a person's name is the sweetest, most important sound they can hear. Using someone's name in the subject line can increase open rates by 22%. Don't have their name? Pronouns such as "we" and "you" can work as a substitute!
Use your network. One survey found that 92% of people trust recommendations from their personal network. Do you have a mutual friend? Have you worked in the same company as them? Take advantage of your network!
Birthday email. Everyone's got a special day out of their year. If you know their birthday, why not send a birthday email? You can even try sending a digital birthday card if you're feeling creative.
The right time. There's a huge difference if you send out an email right in the morning compared to when someone is sleeping. If possible, find your receiver's favorite email time and send out an email when you know they'll be looking.
Adding just a tiny bit of personalization can help your email stand out from the crowd.
Expiring: Time Beats All
In the world of emails, timing is everything. Subject lines that include dates or a sense of urgency tend to perform better than those that do not.
In a study by Return Path, 9 million subject lines were sent out and analyzed. It turns out that certain urgent phrases and words work better than others:
| | |
| --- | --- |
| Top keywords in urgent subject lines | Average read rate for subject lines containing this keyword |
| Still time | 33.73% |
| Limited time | 14.93% |
| Expiring | 16.60% |
| Last chance | 16.71% |
| Now | 15.75% |
| Expire | 16.69% |
| Hurry | 19.01% |
| Extended | 9.20% |
| Running out | 9.92% |
Looking at the above graph, you might want to consider using the top phrases in your email subject lines for better open rates:
"There's still time to claim your discount!"
"Limited Time 25% Off—Act Fast."
"Open Seats Are Expiring Today!"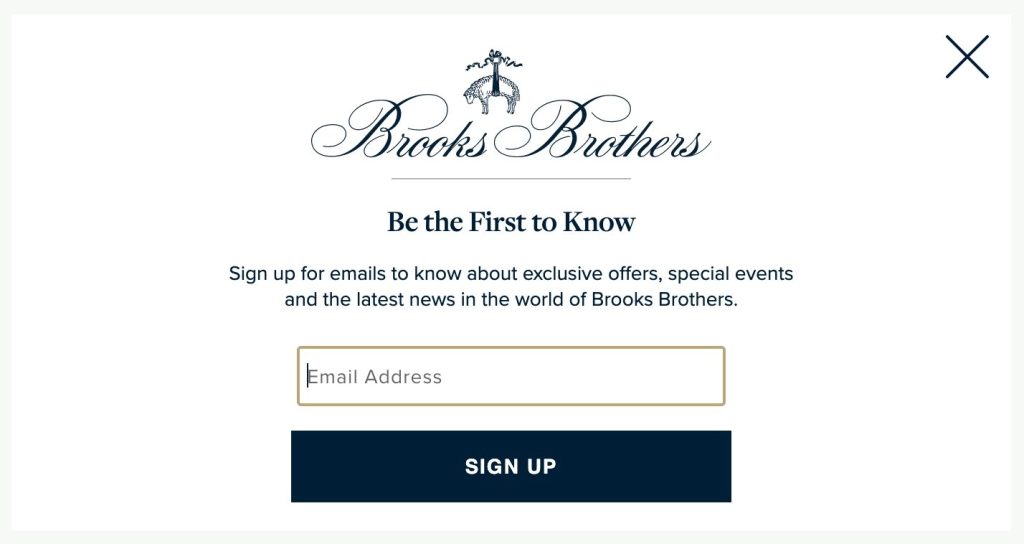 You can also play around with specific dates ("Order by May 3rd") or days of the week ("Buy by Friday" or "See you tomorrow!"). You can also use expiring lines in personal emails, such as "We've got to go now"—sounds urgent, doesn't it?
Pro Tip #1: Use expiring email subject lines sparingly, or you might come off as that one company that always has expiring deals.
Pro Tip #2: Want to send an email at the optimum time? 1:00 a.m. ET has the highest clickthrough rate for email sends.
Curiosity: Pique Curiosity
A great email subject line is like the intro to a book: once you read it, it makes you want to stick around for more.
Take the first line from the famous fiction book The Hobbit:
"In a hole in the ground there lived a hobbit. Not a nasty, dirty, wet hole, filled with the ends of worms and an oozy smell, nor yet a dry, bare, sandy hole with nothing in it to sit down on or to eat: it was a hobbit-hole, and that means comfort."
Sounds interesting, right?
Now to pique curiosity in email form, here's what you want to do:
Avoid giving it all away. If you're a marketer and giving out a 15% discount promo code, you might want to hold off on the offer or at least give them an incentive to check out your well-written email. Something like "Here's your special promo inside!" might go a long way to higher CTR.
Do the opposite. Most marketing emails generally want to sell something. We're habituated to it by now—when we see a random email, we might ignore it or immediately hit spam. To temporarily deactivate autopilot mode, you might want to surprise your receiver by sending an email headline such as "I do NOT want to sell anything to you" or "This email is NOT for you." These subject lines sound great, but be careful not to mislead your receiver or they might end up unsubscribing forever.
Show curiosity. What better way to spark curiosity than to be curious yourself? A simple email subject asking more—such as "I'd love to get to know you!"—might work better than you think.
Social proof. Another great way to pique curiosity is to add a well-known VIP to the subject line. Something like "Even Hermoine Granger Wouldn't Be Able to Solve This…" might be a great way to spark interest—but make sure your receiver knows this VIP!
Invigorating: Add An Exclamation!
There is a nonverbal science behind writing—and it can be felt in your email subject line. Smart Insights found that using an exclamation mark at the end of your email subject line can increase open rates by 10–20%!
Can you tell the difference between these 2 email subject lines?
While invigorating lines can be used to hype someone up, make sure they're relevant to the reader. After all, if you read something like "Check out these Crocs on sale!", then you probably wouldn't open that, would you? Unless you secretly like Crocs. 😉
Pro Tip: Like expiring subject lines, use invigorating subject lines sparingly—if every email subject line ends in an exclamation point, you might risk coming on too strong or even offending people.
Avoidance: Stay Away From Pitfalls
What should you completely AVOID in an email subject line?
There might be more things to avoid than you think! Make sure your email subject line does not fall prey to one of these pitfalls:
Asking for donations. Mailchimp analyzed thousands of words related to donations and found that words such as "helping," "fundraising," "charity," and "donate" all lead to negative effects on open rates. Instead, you might want to save the asking (if any) for later.
Too many emojis. Emojis are great, especially for late-night texts with your significant other. They can even be great for one-off fun emails. But use them too much and you risk looking too spammy or unprofessional.
Typos. Perfect spelling and grammar matters—especially in email, where you can't just take back what you sent. Be sure to double-check for perfect everything before you send out an email. I made this mistake once, and I still remember my big flub to this day.
Spam words. How many times have you seen the words "Click below," "50% off," "Best price," "trial," or any combo of the above? These are spam words, and our brains immediately categorize these emails as trash. Avoid spam words. For a list of more spam words, check out this article.
Length: Short vs. Long
Shane Snow, author of Smartcuts: How Hackers, Innovators, and Icons Accelerate Success, sent out 1,000 emails to high-level executives from Fortune 500 and Inc 500 companies to examine the question: "Which is better: using short, quick subject lines or long, specific ones?"
Short email subject lines would be ones like "Quick Question!" or "How Are You?"
Long email subject lines would be ones like "You recently subscribed to us! How do you feel about XYZ Program?" or "How to Go From One-Pack to Six-Pack in 30 Days."
It turns out that short subject lines got 51.2% opens while longer, specific subject lines were opened only 48.8%. Not a huge difference, but the key to remember is: Longer email subject lines ≠ Better open rates.
In another case study, Crazy Eye Marketing sent out a series of 3-part emails to 2,160 email addresses. Check out their short email lines with their whopping ~50% open rates:
So when in doubt, keep it short!
With that in mind, you're well on your way to writing an awesome email that grabs attention! How did you feel about this email guide? What are your favorite email subject lines? If you liked this blog post, definitely check out our free training on how to maximize your workplace—for remote workers!
How To Thrive In A Virtual Workplace
Do you know how to work from home effectively? Do you know the science of bonding in a virtual environment?
I'll show you what you need to do to be productive, effective, and more valuable than ever while working remotely.