Reading is a popular pastime. About 75% of Americans have read a book1https://www.pewresearch.org/short-reads/2022/01/06/three-in-ten-americans-now-read-e-books/ in the past 12 months, and they show no signs of slowing down.
How many books will you read this year? Do you need inspiration for which novel to pick? Here are 121 good books to read based on 12 different categories, ranging from self-help to romance to historical fiction or something else.
My Top 11 Good Books to Read
I like to have juicy, stimulating conversations. I also love to read good books—and lots of them.
These types of discussions rarely occur, but when they do, it's wonderful. Here's what happens:
The event flies by
You feel like you have known the person you are talking to for years
You are so glad you decided to come to the event
Your cheeks hurt from laughing or smiling
Don't worry if you've never had one of these conversations. I have found that the best ones are born from interesting or stimulating books that come up repeatedly.
This list begins with my top 11 all-time favorite books, including follow-up questions as an easy way to stimulate conversation.
1. Freakonomics by Stephen D. Levitt and Stephen J. Dubner
A Rogue Economist Explores the Hidden Side of Everything
Freakonomics is chock-full of amazing stories and facts. You'll find about 20 juicy conversation-worthy statistics about sumo wrestlers, school teachers, data mining, and more. The cool part is they talk about the hidden side of everyday items, people, and issues.
Follow-up question:
Have you ever discovered a hidden side to a seemingly boring subject?
Revised Second Edition
I love traveling, and the topic often comes up in daily conversations—whether someone has just returned from a business trip or is planning a vacation. 1,000 Places to See Before You Die is easy to bring up to discuss travel and your other passions.
Bonus tip: You can also weave this conversation into bucket list items and really get to know someone.
Follow-up questions:
Have you ever visited one of the 1,000 Places to See Before You Die?
What are the top places you want to visit?
3. Captivate by Vanessa Van Edwards
The Science of Succeeding with People
We might be slightly biased, but Captivate by Vanessa Van Edwards is a cheat code for anybody interested in psychology. You'll learn human behavior hacks and relationship facts to alter your perception of humans completely. When you walk into a room, you'll know how to read faces and talk to anyone you desire.
Follow-up question:
How will you hack your next conversation?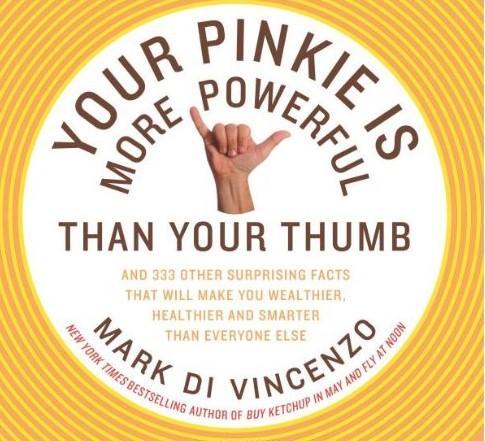 If you love random facts, this book is for you. Mark Di Vincenzo lets your trivia buff come out with 333 surprising facts that will make you wealthier, healthier, and smarter than everyone else.
Follow-up question:
What is the weirdest fact you have ever heard?
5. Blink by Malcolm Gladwell
The Power of Thinking Without Thinking
Malcolm Gladwell has an excellent bibliography, and Blink tops my list. Gladwell teaches how to use intuition and immediately know the answer when looking at something.
Follow-up question:
Do you believe first impressions are always accurate?
6. Cues by Vanessa Van Edwards
Master the Secret Language of Charismatic Communication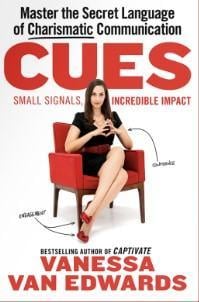 In any profession, cues enable people to share brilliant ideas. How you say "hello" when you walk into a room significantly influences what everyone thinks of you. In Cues, Van Edwards shows how to convey warmth and competence in every interaction with co-workers and clients.
Follow-up question:
How do you capture attention when you walk into a room?
The Secret to Love That Lasts
This Gary Chapman book is terrific for dates, parties, and get-togethers. Mention The 5 Love Languages when someone talks about a romantic moment in their lives. For example, a friend recently told me that his cousin proposed to his girlfriend in a long letter he left in their garden. I said, "A letter? That's so sweet! His love language must be words of affirmation." This started a fascinating conversation about love languages.
Follow-up question:
What's your love language?
8. Your Favorite Book-Turned Movie
This one's up to you because it's an excellent conversation starter! Anytime someone brings up a movie made from a book or you know something current is out, you can have the "book turned movie" conversation. I find out a lot about people this way, and it's a fascinating conversation with lively but good-humored debate. Some works that come up a lot for me include Harry Potter, The Hunger Games, The Hobbit, and The Help.
Follow-up question:
What's your favorite and least favorite book that turned into a movie?
Drawing on a blend of ancient wisdom, personal anecdotes, and practical exercises, akin to works like The Four Agreements, The Alchemist, and Siddhartha, Eckhart Tolle illuminates the path to living a life free from the tyranny of the mind, leading readers towards a state of enlightenment and a profound connection to the universe.
Follow-up question:
How often are you present on a day-to-day basis?
How We're Different and What to Do About It
This book inspired me to study people, so I love it! Allan Pease's book discusses the differences between men and women, getting lost, and the male/female ratio in the room. The science is fascinating, and you'll learn tips for your professional and personal relationships. For the record, I can read a map.
Follow-up question:
What do you think is the biggest difference between men and women?
11. Kickass body language books
Body language is a passion of mine, and it's a fantastic conversation starter. I love looking around the room and cold-reading people I'm talking to. Large gatherings become much more fun once you learn how to read body language. I couldn't pick just one body language book, so here are two of my favorites:
Follow-up question:
Do you like to read people's minds from afar at parties?
Good Self-Help Books
Do you want to improve your life? These 10 good self-help books will put you on the right path toward success by building better habits and living your best life.
James Clear is one of the most popular authors in America right now. His "3-2-1-" newsletter has 2 million subscribers and is still growing. Atomic Habits will teach you how to get your life on track even during the most challenging times. You'll create a more conducive environment for building habits and generating success.
Overcoming trauma is easier said than done. You may be grieving the loss of a loved one and feel uncertain about what the future holds. Brianna Wiest takes you on a journey to transform your thinking and heal your soul from past wounds.
The Happiness Project is one of those feel-good books filled with laughter and fun stories geared to help you. Gretchen Rubin tells you why she spent a year trying to sing in the morning, clean her closets, fight right, read Aristotle, and generally have more fun.
Daring Greatly is a New York Times bestseller; you'll quickly see why. This book is one of my favorites because Brenè Brown explains why vulnerability is good. It brings fear and grief but also delivers empathy, creativity, and love. After reading, you'll feel like a new person with more courage to be open with others.
Tech has changed so much of the world. People spend hours scrolling on computers, phones, and tablets, and author Catherine Price says that's fake fun. In her book, Price teaches you how to have genuine fun to be more productive and less stressed. This one is a real eye-opener.
This Marie Kondo bestseller has been one of the most influential self-help books since its 2011 release, earning a spot on the list. Her book will teach you how to clean your room so well that you'll never have to tend to it again. You'll eliminate the clutter and feel better about your cleaned-up home.
How can you find purpose at a job? How did Bill Gates and others become so successful? Simon Sinek says to start with why. Steve Jobs and other great leaders got people to buy into their products by communicating, thinking, and acting unlike anybody else. Learn to be the next great leader through Sinek's Golden Circle idea.
Lilly Singh is a successful YouTuber, comedian, TV host, and more. However, it hasn't always come easy for her. In this book, Singh teaches you how to find your inner peace by being a triangle—building a foundation for your life nobody can change or destroy.
Reading is for more than pleasure—sometimes, it can be therapeutic. Dr. Julie Smith helps you navigate life's toughest challenges with simple solutions. As the title suggests, you'll ask yourself, "Why has nobody told me this before?"
You can't control others, but you can manage your mood and mindset in your professional career. Nick Bowditch has seen it all and wants you to change your perspective on life. You'll find 28 themes, including fun, resilience, connection, and more, to reshape your mindset and improve your life.
Good Classic Literature Books
You've likely heard names like Mark Twain, Jane Austen, and Charles Dickens. These authors created memorable characters through romance, wit, charm, and powerful storytelling. Here are 10 classic literature books to read today.
Harper Lee's 1960 novel depicts a fight for racial justice in 1930s Alabama. You'll see the story through Scout Finch, an idealistic young girl who realizes the racist attitudes of her fellow Maycomb County residents. Her father, Atticus, fights to defend a wrongly accused Black man at trial. This book significantly influenced my teenage years, and I prioritize yearly rereadings of this.
23. Moby Dick by Herman Melville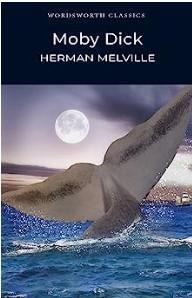 "Call me Ishmael" is one of literature's most iconic opening lines, earning Moby Dick a spot on this list. Herman Melville draws influence from Shakespeare, the Bible, and hunting to create an epic adventure. Moby Dick shows how obsessions can become downfalls when Captain Ahab sacrifices crew members and his ship to find the coveted albino whale.
When searching for good dystopian books, it doesn't get much better than Nineteen Eighty-Four. George Orwell introduces an authoritarian regime (Big Brother) that punishes dissidents. The novel teaches you about the importance of individual freedom and warns of totalitarian regimes abusing power by surveilling citizens and controlling information.
You may know The Great Gatsby from the Leonardo DiCaprio film, but it's worth reading the original novel. F. Scott Fitzgerald depicts greed and the shallowness of the American dream during the 1920s. You'll see incredible wealth, love, and tragedy all in one book.
Would you steal a loaf of bread for your family and risk imprisonment? The book is about 1,500 pages but worth every one. Les Misérables is a story of redemption and love you'll see through the eyes of multiple characters. The novel coincides with various social uprisings of the early 19th century in France.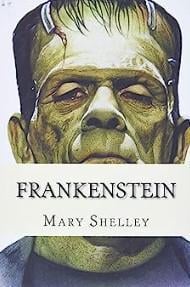 You likely see kids walking around in Frankenstein costumes when Halloween arrives. Mary Shelley's 1818 novel tells a story of betrayal, isolation, revenge, and prejudice. It's one of my favorite masterpieces of classic literature.
Mark Twain once said, "The man who does not read good books is no better than the man who can't." Twain, born Samuel Clemens, followed up Tom Sawyer with one of the best pieces of American literature.
Float down the Mississippi River with Huck and Jim as they run away from home for different reasons. Twain does a remarkable job writing about Huck's conflicts with race and societal expectations. Plus, the satire and irony will have you laughing the whole way.
The oldest book on this list is Pride and Prejudice, an incredible novel about wealth, class, and—as the title suggests—pride and prejudice. Jane Austen's 1813 classic novel depicts Elizabeth Bennet's journey, where she learns how true love transcends class and prejudice.
If you want a taste of American history, The Grapes of Wrath is an excellent choice. John Steinbeck sets the novel during the Great Depression and tells the story of tenant farmers who move across the country due to the Dust Bowl.
When reading The Grapes of Wrath, you'll see the power of solidarity when the Joad family and migrants work together despite hardships. The novel depicts the dehumanizing working conditions many migrant workers faced in the 1930s, including systemic oppression and exploitation.
Charles Dickens is a celebrated author of the 19th century, and his A Christmas Carol is a terrific novella to read around the holidays. Ebenezer Scrooge, the protagonist, becomes more empathetic toward others because of the spirits of Christmas Past, Present, and Future.
Want books that alter your perspective on the world? Check out our article: 20 Meaningful & Life-Changing Books You Should Read in Your 20s
Good Thriller Books
Thrillers are popular because they keep you on the edge of your seat. Gillian Flynn, John Grisham, and Agatha Christie are only some authors who know how to put you on a roller coaster of emotions. Here are 10 good thriller books to read today.
Mitch Rapp has been through tough journeys, but in Enemy at the Gates, the famed protagonist faces his biggest challenge yet. Rapp must protect the world's first trillionaire while facing opposition from the American government.
33. The Maid by Nita Prose
The Maid is a New York Times bestseller and for good reason. Nita Prose writes about Molly, a hotel maid. She's a talented worker but becomes the prime suspect when a wealthy man dies at the hotel. Molly and her friends must find the real culprit before it's too late.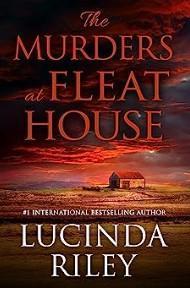 St. Stephen's is a quiet school in Norfolk until one of the students dies at Fleat House. Jasmine "Jazz" Hunter, a retired detective, returns for this case. More disappearances and deaths help Jazz along the way, but she has to fight her own demons to determine the killer.
35. The Island by Adrian McKinty
Have you ever wanted something so badly, only to regret what you receive? The family of four on The Island is on vacation and gets permission to visit Dutch Island—normally forbidden to outsiders. Once there, the family is at the mercy of brutal locals out for blood.
36. Red Queen by Juan Gómez-Jurado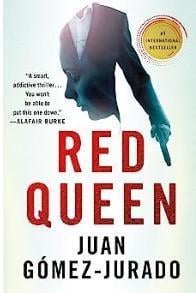 Red Queen is an international bestseller and my favorite thriller book. You'll follow Detective Antonia Scott and Officer Jon Gutierrez in a fight to solve a new, terrifying case. They must solve a murder and kidnappings before it's too late. Will Detective Scott come out of retirement and join the case?
37. The Golden Couple by Greer Hendrick and Sarah Pekkanen
Marissa and Matthew Bishop have a relationship many others desire. However, one of them decides to cheat—leading them to try couples therapy. They take a chance on an unlicensed therapist rumored to be the best in the business. Marissa and Matthew soon regret their decision because their lives are now in grave danger.
38. Code 6 by James Grippando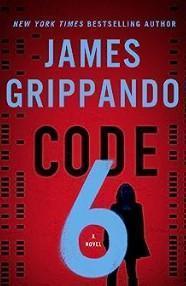 Imagine you're a writer drafting a play about the government kidnapping your friend—except your friend is real, and your father might be behind the crime. Kate Gamble fights the federal government and her father to save her pal and write the play that could launch her career.
Chloe Davis faced a traumatic childhood when her father kidnapped six teenage girls and went to prison. Two decades later, more girls are going missing in a similar fashion. Is Chloe seeing deja vu? How will it impact the wedding she's planning? I could hardly handle the suspense in this one.
Thousands of New Yorkers take the train daily to work and think nothing of it—just like Travis Devine. One day, Devine receives an email that his co-worker and ex-girlfriend are dead. Devine must help somebody investigate his investment firm or else face blackmail—all while a killer is on the loose.
Most parents love having their children visit to keep them company. However, Valerie Jacobs soon regrets inviting her son home when he becomes the focal point of a murder investigation. The neighbors feel like they're in danger, and so does Valerie. What is her son up to?
Good Romance Books
Love is one of the strongest emotions; you can find it in good fiction books about relationships and passion. Here are 10 good romance books you must read today.
Lily Wilder is the daughter of a treasure hunter who runs into an old flame she never wants to see again. However, he may be the key to finding the long-lost treasure. They work together to find it, risking lives and love along the way. The book paints a beautiful picture of the American Southwest and makes you feel like you're in the canyonlands.
Kenna Rowen's mistake burdens her young daughter because nobody wants to associate with her. However, a local bar owner quietly gives Kenna a chance, risking alienating the town around him. Kenna finds love but must correct the past to protect her future.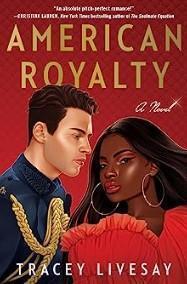 Are you a Royal Family enthusiast? Then you'll love this Harry-and-Meghan-style parody by Tracey Livesay. Prince Jameson hires Danielle "Duchess" Nelson, an American musician, to perform at a concert to honor his father at his funeral. Together, they unexpectedly find love despite the queen's wishes. Will Jameson and Duchess ride off into the sunset or fall flat on their feet?
Going back to your hometown can be difficult—something Delilah Green knows well. She returns to Bright Falls to photograph her sister's wedding and reconnects with one of her friends. Working together on the wedding sparks their own romance, but they're also tasked with saving Delilah's sister from her terrible fiancé.
Have you ever given advice to someone but failed to take it for yourself? Kiki Banjo tells her friends at Whitewell University not to get involved in "situationships" with guys, but she succumbs to a man named Malakai. Both agree to a fake relationship to save their reputations, but do they actually love each other? This romance novel is one of my favorites because it blends romance and comedy well.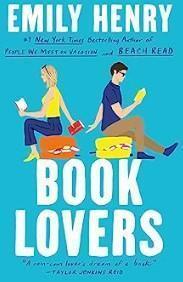 It's hard to control who and where you find love. Nora Stephens is a powerful literary agent who's always dreamed of marrying a muscular lawyer, doctor, or bartender. However, she keeps running into a nerdy book editor from her city. Their situations aren't ideal, but they may be the perfect recipe for love.
48. By the Book by Jasmine Guillory
Sometimes you need one little spark to get going when you feel lost in your career. In By the Book, Isabelle, a publishing house employee, unexpectedly finds that spark with a distant author on a tight deadline with his book. Isabelle helps Beau write the novel and their romance.
An Enemies to Lovers Romance
Honeywood Fun Park runs into a crisis when its most popular roller coaster malfunctions. Lorelei is the marketing manager who must deal with Emory as he fixes the ride. They claim not to like each other but develop a romance that takes a ride of its own. Opposites attract in this good book to read for adults.
The two who claim to be enemies are often the best couples, and that's what happens to Bee Königswasser and Levi Ward. Bee and Levi work together in a science lab, but Levi says they must stay far away. As the novel progresses, they inch closer together. Will Bee make a move or let the flame die?
If you ask them, Fox Thornton and Hannah Bellinger insist they're just friends. Fox is a player, and Hannah has her eyes set on another man. However, when they live together for a while, Fox can't deny his attraction to his best friend. Can he overcome his reputation to land the love of his life?
Good Sci-Fi Books
Sci-fi took off in the mid-20th century, but humans' obsessions with futuristic technology and other parts of the universe go back centuries. Here are 10 good sci-fi books for your reading pleasure.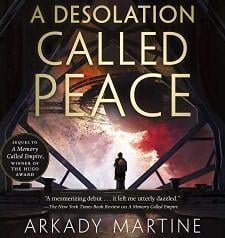 This sequel to A Memory Called Empire is one of the best sci-fi books in recent memory. An alien invasion is imminent, and Mahit Dzmare and Three Seagrass must overcome the empire's recent upheaval to stop the armada. Their failure means millions will die, so what will they do?
Hearing a violin in the woods attracts anybody within a mile radius, and it's up to Gaspery-Jacques Roberts to investigate this phenomenon. He finds an exiled man, a famous writer, and Gaspery-Jacque's childhood friend. Will he take the chance to disrupt the universe's timeline?
54. Goliath by Tochi Onyebuchi
Earth has decided to empty itself in the Goliath universe, with the wealthiest departing for space colonies. The laborers left behind must work together to rebuild their crumbling cities or succumb to the deteriorating planet. I enjoyed Goliath because of its symbolism of race and class on the real Earth.
In this Sequoia Nagamatsu novel, an archaeologist finds human remains from someone who died of a virus—accidentally leading to an outbreak worldwide. One of the test subjects is a pig that can speak like a human. This book is true sci-fi to the core, and Nagamatsu demonstrates human resilience no matter the threat.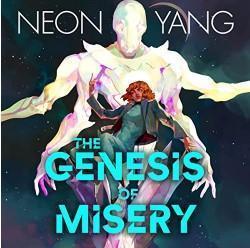 Imposter syndrome happens to many of us but comes at an inconvenient time for Misery Nomaki. Their mission is to lead their people in a holy war, but they see themselves as a fraud. There's no time for doubt because they must convince their emperor they're up to the task. Will Misery pull through in this Joan of Arc-inspired story?
If you think robots will take over the world, this book is for you. Victor Lawson finds out one of his bots has hunted humans in the past, leading to its capture. Vic and his robots must track down Gio and prevent his decommission in the City of Electric Dreams. Plus, love throws Vic for a loop in this Pinocchio and Wall-E-inspired sci-fi novel.
Imagine your brother disappeared 15 years ago but has returned suddenly. Now, you must protect him from the FBI, an alien armada, and your own sister. Evie Shao has spent her adult life studying alien conspiracies, and it pays off here. Can Evie and her sister reconcile to save their brother from outside forces?
59. Upgrade by Blake Crouch
Logan Ramsay wakes up one day to find his brain is slowly becoming a superpower. He can multitask, read, and memorize much better than anyone else. However, these powers are a liability and resemble his family's dark past. Ramsay must take charge of his evolution because humanity is at stake. Can he transcend the genome hackers and save the universe?
Claire Kovalik discovers a missing space-liner that supposedly disappeared 20 years ago. She's on the brink of a career and life-altering opportunity, but the Aurora is a death trap. Claire and her crew must discover what's happening on the ship because they risk the same blood-shedding fate.
Rita and her mother are a formidable tag team, and they have to be on top of their game to save the United States from a wormhole bringing robotic alien invaders. Invisible Sun is one of those good dystopian books if you're not scared of the nightmares after.
Good Mystery Books
Reading mysteries by Agatha Christie and Sir Arthur Conan Doyle keeps you on your toes until the last page. Here are 10 good mystery books to challenge your brain in 2023.
Considering her novel's tight deadline, Finlay Donovan has enough to deal with. Now, someone is out to get her ex-husband. Finlay has to navigate the Russian mob, soccer mobs, and a hot detective to protect her ex. It's a mystery novel, but I consider it one of those feel-good books I return to.
In Wrong Place, Wrong Time, a mother witnesses her son kill a stranger. Time starts to go backward, allowing her to stop the murder from happening—but she's stuck and doesn't know the answer. However, lives are at stake, so she must find the answer inside her past.
This novel is in the mystery genre but does an excellent job of discussing racism, love, family, and trauma. Diane Chamberlain writes two converging plots—one in the 1960s and the other in 2010. Round Hill, North Carolina, has a dark past, and it's up to Kayla Carter to find the secrets through Ellie Hockley.
Lena, a Columbia graduate, doesn't believe reports that celebrity Desiree Pierce died of an overdose, so she takes matters into her hands. After all, they are half-sisters. Lena risks her life to find justice, even if it means uncovering her family's dark secrets.
A Thursday Murder Club Mystery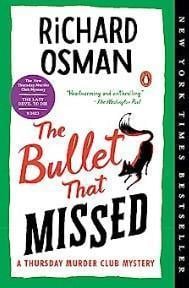 Elizabeth opens a cold case that quickly becomes hot. The alleged murderer threatens her life, so she and her friends must piece together the clues before it's too late. The clock is ticking for Elizabeth to meet her fate.
One phone call to the afterlife could dramatically change lives. Isla Sanchez has this power and wants to use it to solve an old murder mystery. However, she risks her own life if she can't solve the case.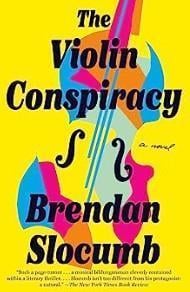 Would you rather be lucky or good? Ray McMillian encounters this conundrum when he finds his family's Stradivarius violin. He's always dreamed of being a professional violinist—so now he has a chance. However, someone stole the violin for ransom. Can Ray track it down? Is he still a good musician despite losing his favorite instrument?
It all starts with one scream. Four strangers in a library are shocked when the security guards tell them to remain in place. However, one of them knows what's going on. In fact, they were the murderer. This novel takes you on unpredictable twists and turns as good mystery books should.
Speed dating contests are fun until somebody murders your date. Lana Lee and Megan Riley must help their friend, Rina Su, discover what happened on this fatal night. As it turns out, Rina's date had more than a few enemies. Can the trio piece the puzzle before someone else meets the same fate?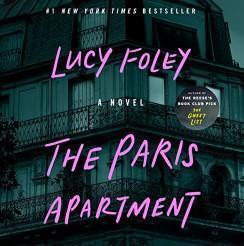 Jess loses her job and flies to Paris to live with her half-brother as a last resort. When she arrives, Ben isn't in his apartment. In fact, she can't find him anywhere. It's up to Jess to track down Ben and interrogate his neighbors.
Good Nonfiction Books
Good fantasy books take you to lands only capable of seeing in your mind. However, good nonfiction books unlock the real world around you. Mason Cooley once said, "Reading gives us someplace to go when we have to stay where we are."
Here are 10 true stories and memoirs to read this year.
72. Solito by Javier Zamora
Solito is a New York Times bestseller and has won numerous awards for good reasons. Javier Zamora tells the story of his two-month journey from El Salvador to the United States. What's the caveat? He's a 9-year-old leaving his family behind. He finds fellow migrants who take him in as family across this challenging journey.
One Man's Life and the Struggle for Racial Justice
The summer of 2020 changed everything for the United States. This novel tells the story of George Floyd, whose family has a long history of facing systemic pressure, institutional racism, slavery, sharecropping, and more. You'll read firsthand testimonials on Floyd's fatherhood and friendship before his legacy became a social justice movement.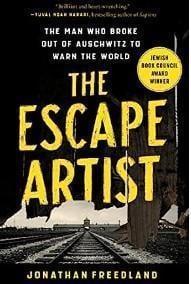 In this powerful novel, Jonathan Freedland tells the story of Rudolf Vrba, who escaped from Auschwitz and earned his freedom. Vrba and Fred Wetzler narrowly escaped German guns to tell the first stories from the Nazis' concentration camps. Their efforts ultimately saved thousands of Jewish lives during World War II.
A Particular Kind of Genius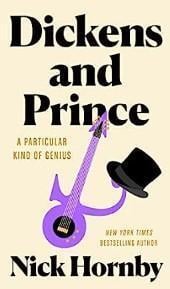 Charles Dickens and Prince were born 146 years apart on different continents, so what could they possibly have in common? Nick Horny tells us how these artists lit up the world through their productivity, humor, social status, and personal tragedy.
Everyone—no matter how great—ultimately succumbs to Father Time. How do their legacies last? Geoff Dyer examines Bob Dylan, Roger Federer, Friedrich Nietzsche, and other public figures to see how their greatness came to an end. Dyer uses humor and irony to criticize and study these notable people throughout history.
Ingrid Rojas Contreras' grandfather was a community healer who passed down his gifts to his daughter and Ingrid herself. As she ages, Ingrid pieces the puzzle of her family history despite amnesia troubling her memory. Ingrid and her mother visit Colombia to trace their roots and discover her families were on opposite sides of gifts and curses.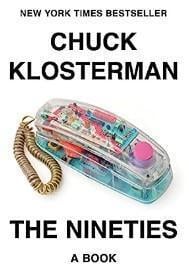 Would you believe the '90s were almost 30 years ago? If you want some nostalgia, Chuck Klosterman takes you back to the days of Seinfeld, Titanic, Michael Jordan, brick-sized cellphones, and more.
Fixing the future requires reckoning with our past. Craig McNamara, son of Robert McNamara, outlines his father's role in the Vietnam War and its tragic effects on the U.S. and Vietnam. He didn't realize it in the 1960s, but now Craig knows his father lied to him and the country about the war.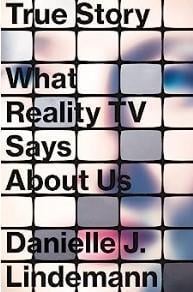 The 2000s sparked an explosion in reality TV with shows like Survivor, Big Brother, The Bachelor, and more. Why do we enjoy them so much? As a reality show lover myself, I thoroughly enjoyed learning about the psychology behind humans' obsession with this genre.
Humans aren't the only ones with eyes, ears, mouths, and noses. Ed Yong dives into the world of senses, telling us how turtles can detect magnetic fields and squids evolve to see sparkling whales. The world is immense and full of seemingly magical abilities.
Good Historical Fiction Books
Good historical fiction books take you to the scene of unforgettable events by creating characters to paint the picture of the time. Here are 10 must-reads in this collection.
Elena Vega's troubled father, Santiago, returns to Puerto Rico to reconcile their relationship, only to encounter Hurricane Maria. Now, Elena must traverse the island and find family members she's never seen before to piece together clues about her dad's fate. How far is Elena willing to go to save him?
If the Frick mansion's walls could talk, they'd have baffling stories to tell. Helen Frick hires Lillian Carter, a New York City model desperate for work. Carter finds a complicated history of stolen jewelry and family drama putting her in danger. Fifty years later, it's up to Veronica Weber to solve the mystery dating back to America's Gilded Age.
The late 17th century is fascinating for the Salem Witch Trials. In this novel, Mary Deerfield must choose between divorcing her husband and being called a witch—leading to a quick death in the Massachusetts colony. Mary has to fight for her life on multiple fronts in this suspenseful story.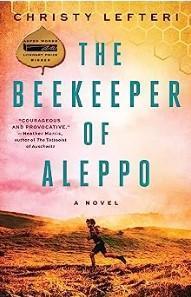 The beautiful countryside becomes a war-torn disaster in Aleppo, Syria, for Nuri and his wife, Afra. They must find a way out of Syria despite the tumult around them and Afra's blindness. This tale of displacement is a tear-jerker and a grim reminder of how reality can change in the blink of an eye.
Formerly enslaved people played a significant role in the Civil War, and the African Brigade in Black Cloud Rising sought to help the Union's mission against the Confederacy. Sergeant Richard Etheridge navigates the Atlantic coast to liberate enslaved people from their plantations across the Southeast.
87. African Town by Irene Latham and Charles Waters
African Town tells the tale of captured enslaved people brought to Alabama from Africa. After the Civil War ended, the formerly enslaved people built their own community called African Town. You'll read this magnificent story through the lenses of 14 different characters throughout the story.
How far are you willing to go to save loved ones? Virginia d'Albert-Lake and Violette Szabo take huge risks by fighting the Nazis head-on, leading them to meet in a concentration camp. Will they escape? How will their intelligence affect the war?
In the 18th century, numerous Europeans saw the United States as their one-way ticket to freedom and prosperity. Mack McAsh and Lizzie Hallim escape Scotland and try to conquer the Western frontier. It won't be easy as they run into rebels and villains throughout the Wild West.
Mario Puzo gave us The Godfather, and The Family is another incredible piece of work by the author. You'll take a trip to 15th-century Rome to see the Borgia family—a clan plagued by corruption, poison, and murder.
Sylvie de Rosiers finds out the grass isn't always greener on the other side. In 1791, de Rosiers leaves Haiti for a quieter life in Paris during its revolution. However, another uprising is happening here. Sylvie faces a conundrum—does she choose love or safety amid the grueling French Revolution happening around her?
Good Books for Men
Are you looking for good books for men? These 10 stories depict the highs and lows of fatherhood, business, sports, music, travel, and much more.
A Memoir of Second Chances and First Takes
By Stephen A. Smith
Sports TV is what it is because of Stephen A. Smith. Now, he's ready to speak the truth about his childhood in Queens, New York, getting fired from ESPN, and many more inspiring stories that built Smith into who he is today.
93. Steve Jobs by Walter Isaacson
Are you reading this article on an iPhone or Macbook? The man behind these famous devices is Steve Jobs. Walter Isaacson tells the up-and-down life of one of the tech world's most influential people. You'll see Jobs' passions, obsessions, and artistry that led to his success.
By Fredrik Backman
Not much happens in Beartown, leading many to believe the rural ice town is doomed. The local hockey team gives the community hope when it reaches the national semifinals. However, Beartown is in trouble when violence occurs and stuns the residents. How well will they keep their secrets?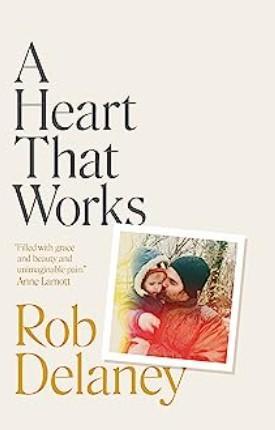 You may know Rob Delaney from his hit series Catastrophe, but his life isn't full of comedy. In A Heart That Works, Delaney talks about the loss of his young son due to brain cancer and how it profoundly affected his life. This memoir is candid and poignant as Delaney grieves and questions the purpose of life.
96. The Expectant Father by Armin A. Brott and Jennifer Ash Rudick
The Ultimate Guide for Dads-To-Be
Are you expecting a child soon? Caring for a newborn can be hectic due to sleepless nights and numerous diaper changes. This fifth edition of The Expectant Father has you covered with financial planning, prenatal care, delivery, and many more tips for fathers.
97. Rework by Jason Fried and David Heinemeier Hansson
Building a successful business often means long hours at the office researching and building your company. However, Jason Fried and David Heinemeier Hansson say you don't need to be a workaholic or rely on outside investors. Rework shows your success comes when you stop talking and start working.
The positive self-help phenomenon
Kamal Ravikant built his company for 10 years before it crashed, leaving him depressed. How did he rise from the ashes? He chose to love himself. This book follows Ravikant's spiritual journey and offers advice if you struggle to smile or get out of bed in the morning.
Tales of Life and Music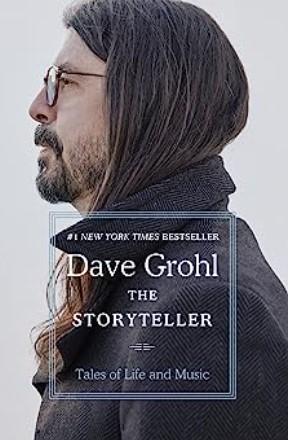 I've listened to Dave Grohl my whole life, whether Nirvana or the Foo Fighters, so I was excited to read this book. The Storyteller is an intimate look inside Grohl's life, starting with his childhood in Springfield, Virginia. You'll read great stories about his time with Nirvana, Sir Paul McCartney, Tom Petty, and many others.
One Grump's Search for the Happiest Places in the World
Disney World says it's the happiest place on Earth, but should that title belong to Switzerland? What about Asheville, North Carolina? Why are the people in these places so joyful? Eric Weiner discovers the location of happiness instead of its definition in a fascinating book.
By Jim Gaffigan
When you imagine dad comedy, it's hard not to picture Jim Gaffigan. In this memoir, Gaffigan discusses how his life doing comedy tours changed once he met his future wife, Jeannie. Now, he has six children, and Dad Is Fat explains the highs and lows of Gaffigan's experience with fatherhood.
Good Books for Women
Armenian-Russian author Vera Nazarian once said, "Whenever you read a good book, somewhere in the world, a door opens to allow in more light." These 10 good books for women display empowerment, laughter, tragedy, and much more.
By Fern Brady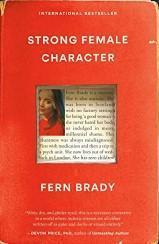 Identifying a disorder is challenging and may require decades before proper diagnosis. Comedian Fern Brady didn't receive her autism diagnosis until 34, but she instinctively knew for two decades. In Strong Female Character, you'll read about Brady's struggle against sexism and ableism, even within her own family. Now, she's a successful comedian aiming to help others in a similar boat.
By Jessica George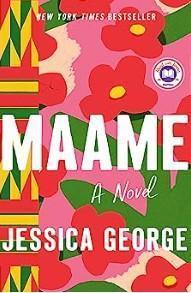 Maddie lives in London, about 4,600 miles from her home in Ghana. She feels out of place in the U.K. but pushes herself to improve her life in England despite facing tragedy. Maame tells stories of racism, love, friendship, and humor to find your belonging away from home. It's one of those good book club books your friends will have a hard time putting down.
104. Becoming by Michelle Obama
Becoming is a memoir I have yet to put down because it's such an inspiring book. Michelle Obama tells her story of growing up in the South Side of Chicago, graduating from two Ivy League schools, and balancing motherhood with her law career. You'll get an intimate look at how she rose to fame in the White House and dealt with triumphs and disappointments.
105. Own It by Sallie Krawcheck
The Power of Women at Work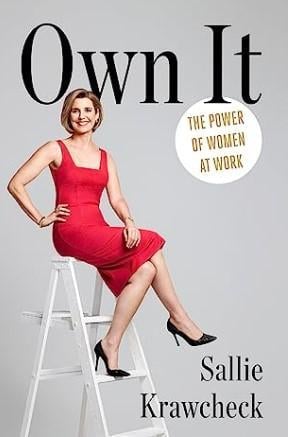 Own It is one of my favorite books for professional women looking to advance their careers. Sallie Krawcheck is the CEO of Ellevest and teaches how to embrace strengths. After reading, you'll feel more confident in your conversations and empowered to trailblaze your own path to success.
The Many Lives of Tennis Legend Alice Marble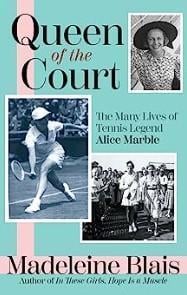 Many may consider Billie Jean King or the Williams sisters the best female tennis players. However, one name is often forgotten: Alice Marble. Madeleine Blais tells Marble's story as a revolutionary player on the court who was also a musician, actress, and clothing designer. Marble shaped tennis by pushing for the U.S. Lawn Tennis Association to integrate.
By Katherine May
Societal pressure can become heavy when considering social media, family, and divisive news outlets. However, Katherine May says there are ways to fill your life with curiosity without causing anxiety. Enchantment shows May's struggles with work and family amid worldwide events. Her book teaches how to stop and smell the roses and reconnect with the environment.
Charles W. Eliot once said, "Books are the quietest and most constant of friends. They are the most accessible and wisest of counselors and the most patient of teachers."
An Oprah's Book Club Pick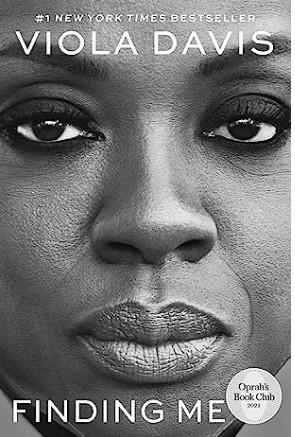 Viola Davis is the star of How to Get Away With Murder and other fantastic works, but she's had a long road to success. In Finding Me, you'll read about Davis' traumatic childhood in Rhode Island and how she found purpose despite hardships, such as her family's crumbling apartment. Davis gives advice for loving yourself and embracing radical honesty.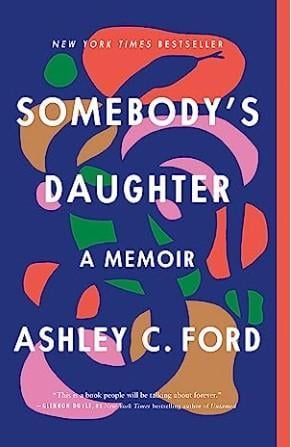 In her childhood, Ashley C. Ford had a tumultuous relationship with her mother and dealt with an incarcerated father. Growing up hasn't been easy for her, and Ford uses Somebody's Daughter to explain her isolating childhood and journey of self-discovery. Her perspective changes once her grandmother tells her why her father is in prison.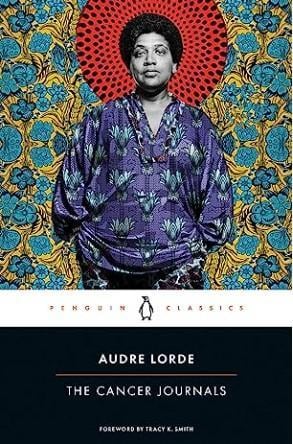 Audre Lorde wrote The Cancer Journals four decades ago, but it's still as poignant as ever. In her memoir, Lorde writes about her experience with breast cancer and mastectomy. She also discusses how this experience relates to her fight for women's rights. You'll see Lorde's grief and courage as she encourages women with cancer to love themselves and take action.
A Memoir on the Power of Friendships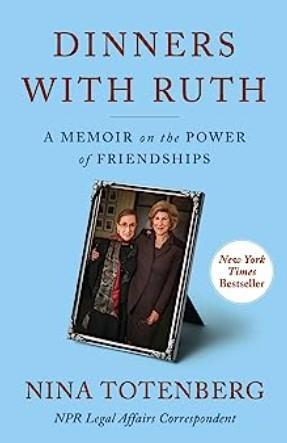 Bill Clinton appointed Ruth Bader Ginsburg to the Supreme Court in 1993, but author Nina Totenberg had known her for more than two decades beforehand. In Dinners With Ruth, you'll see Totenberg's perspective on the trailblazing Supreme Court justice and how they helped each other through widowhood, illness, and more.
Good Psychology Books
Psychology is a fascinating subject that allows you to learn about how others—and yourself—think. These 10 good psychology books stimulate your mind and forever change your perception of people.
A Psychiatrist Decodes Your Relationship Texts So You Don't Have To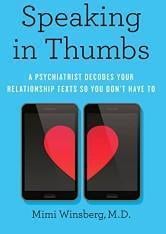 The digital age has made texting a popular form of communication. It's convenient but can lead to confusion when talking to your significant other. Luckily, Mimi Winsberg has you covered with these tips for deciphering online language when trying to find love.
Finding Modern Truth in Ancient Wisdom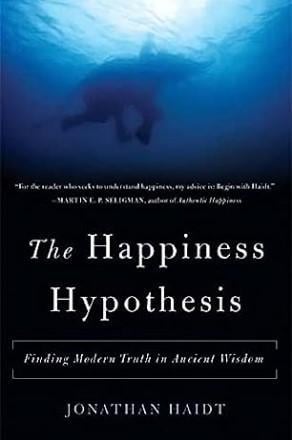 People strive to find happiness in their lives—sometimes spending their entire time on Earth doing so. Jonathan Haidt provides 10 great ideas for happiness backed by scientific research and world history. For example, Haidt says to find a partner who stands by you in the good and bad times to understand how happiness works.
114. Between Us by Matja Mesquita
How Cultures Create Emotion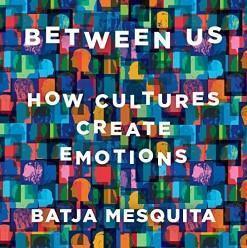 Humans are similar on every continent, but the environments they grow up in make them completely different. Psychologist Batja Mesquita tells us how time and geography impact how people think. Acknowledging differences can uncover more commonalities and evolution as a species.
A Human History of Our Evolving Brain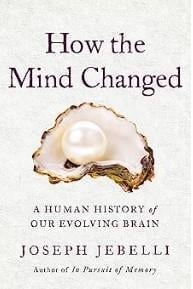 You think differently than your parents, but how about your grandparents or great-grandparents? What about the first humans millions of years ago? Joseph Jebelli discusses how the human brain has changed throughout history, crediting mushrooms, meditation, and climate for why people are the way they are.
The Surprising Science of How We Learn from Love and Loss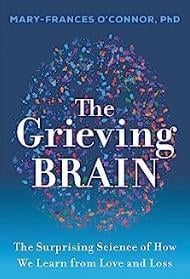 Grieving loss is challenging but provides an opportunity to grow. Dr. Frances O'Connor uses neurological science to teach how to navigate loss and restore meaning to people's lives. Using ease and grace makes grieving much more manageable, and you'll learn how to do it in The Grieving Brain.
117. Future Tense by Tracy Dennis-Tiwary
Why Anxiety Is Good for You (Even Though It Feels Bad)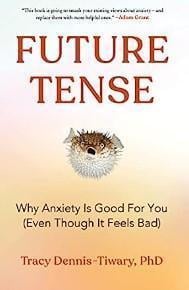 Anxiety causes worry, but what if it was reframed to be a good thing? Dr. Tracy Dennis-Tiwary uses Future Tense to show why it can be helpful. She argues it offers strength and protection to become more productive and improve the future.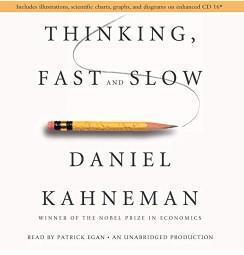 Daniel Kahneman says we have fast and slow parts of our brain—each with a distinct role in our daily lives. We need the fast section for intuition and emotion, whereas the slow section deals with logic and deliberation. In Thinking, Fast and Slow, you'll learn how to benefit from both sides and grow personally and professionally.
119. Attached by Amir Levine and Rachel S.F. Heller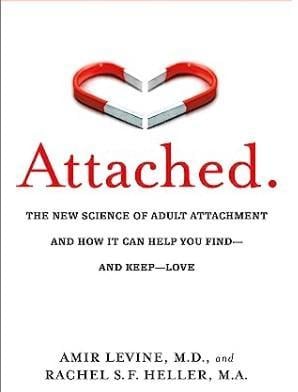 Amir Levine and Rachel S.F. Heller say people use science to determine nutrition and sleep schedules, so why not use it for love? In Attached, you'll learn how to find and keep love by uncovering your attachment style and successfully navigating relationships.
Why More Is Less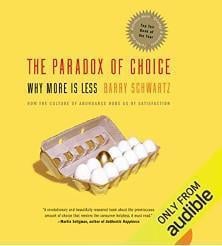 Imagine you have four choices for your vacation. You spend hours deciding which one and ultimately land on the Bahamas trip. However, in the back of your head, you regret not choosing Hawaii. Barry Schwartz explains that having too many choices is overwhelming and can lead to stress and failure. In The Paradox of Choice, you'll learn how to overcome this problem and improve your emotional well-being.
How to Use Advanced Learning Strategies to Learn Faster, Remember More, and Be More Productive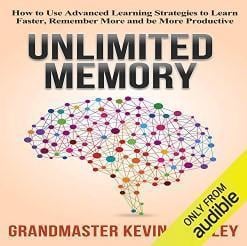 Does your work have a human encyclopedia? They can recite facts about anything and everything on the spot because of their sharp memory. How can you compete with them? Read Unlimited Memory to double your productivity and easily recall useful information whenever needed.
Want to improve your psychological skills? Read our article: How to Read People Like a Book.
Good Books FAQs
What makes a book good?
Good books tell a compelling story and develop characters throughout the plot. You'll know it's a good book when you're engaged and feel like a fly on the wall or as if you're in the protagonist's shoes. They evoke emotion, such as love from a romance novel or sadness from a tragic narrative. 
How do I find good books that match my interests?
Start by considering what genre interests you. Do good fantasy books capture your imagination, or are you more interested in real events? Visit your library or join a club to find good philosophy books that match your interests. Scour the bestseller list each month and read reviews to see what others think before you read. 
Are there any must-read books that have significantly impacted literature or society?
Many books immediately impacted society through powerful storytelling and challenging social norms. For example, schools nationwide see To Kill a Mockingbird and The Adventures of Huckleberry Finn as good books for young adults because they challenge racist attitudes and promote empathy. 

Particular novels have affected literature and inspired writers throughout history. For example, Miguel de Cervantes' Don Quixote and Homer's The Odyssey inspired how future authors developed books by writing long-form stories through a narrative. 
Get Inspired by These 121 Good Books
After reading these 121 books, you may feel inspired to pick up your own pen. If you want to dive into how to write your own book, read our article: How to Write a Book: 10 Questions to Ask Before You Start Writing.
Article sources
https://www.pewresearch.org/short-reads/2022/01/06/three-in-ten-americans-now-read-e-books/
How to Deal with Difficult People at Work
Do you have a difficult boss? Colleague? Client? Learn how to transform your difficult relationship.
I'll show you my science-based approach to building a strong, productive relationship with even the most difficult people.