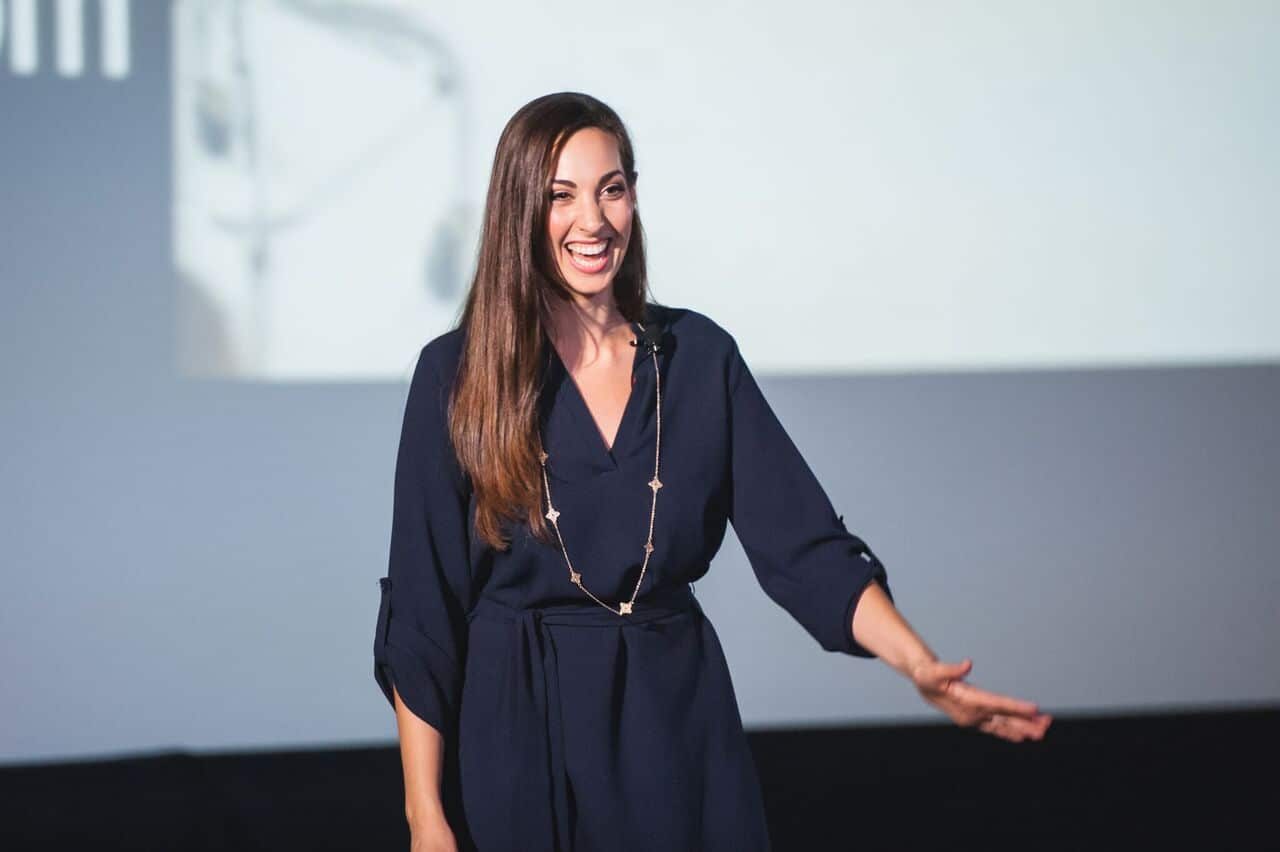 Welcome AIA
I hope you enjoyed my recent presentation! It was such a pleasure to speak with you. I wanted to share a number of helpful follow-up links for you to continue your learning. The journey begins now!
Helpful Resources
Take the Official Charisma Quiz: Do you want to see where you rank on the charisma scale? Take this quiz to see where you fall. Bonus points if you can send this to someone else and have them take it as you. This is a great way to test your score.
Test Your Body Language Skills: Are you good at reading facial expressions? Test your decoding skills with our quiz.
My TEDX London Talk: Want to learn a little more? Check out my TEDx London talk for more on body language and conversation sparkers.
Learn the Science of Personality: Learn about all 5 personality traits and take our quiz.
…and if you really want to level-up your skills enroll for our next class of People School!
Advance Your People Skills. Improve Your PQ. Level Up Your Life.
Ever wonder what makes people tick? Want to know the hidden forces that drive our behavior? In Vanessa Van Edwards' new book Captivate, she explains a simple blueprint for hacking human behavior. In this science packed, anti-boring guide you will learn:
The formula for fascinating conversation
How to walk into a room full of strangers and make a killer first impression
What to do to increase your impact and income using people skills
Our strategy for hacking the people code–we call it the matrix (Keanu Reeves not included with each book sale)
The art and science of understanding people
Learn the new–science based way for winning friends and influencing people.