Are you looking for a new job? Excited about taking a class? Expanding your clientele? In any of these situations (and a bunch of others!), writing a good introduction email can help the relationship start on a positive note.
What Is a Self-Introduction Email?
A self-introduction email is a way to meet someone virtually. Think of it as the email version of shaking someone's hand and telling them a few sentences about yourself.
Depending on the person you're "meeting," you would probably mention different details. For example, if you're meeting a new team member, you might tell them a bit about your role and how long you've been at the company, whereas if you are meeting a potential client, you might focus on the product you represent and how you believe it could benefit them.
Just like an in-person meeting, keep the initial introduction short and to the point. You don't need to say everything in the first minute—more details can emerge as the conversation progresses.
5 Tips for Writing a Great Introduction Email
Introducing yourself can be stressful, no matter the context. One nice aspect of doing it via email is that you can take the time to re-read and edit as much as needed to make sure it sounds exactly how you envision it.
Use it to demonstrate your competence and charisma (yes, you can show appeal via email!) even if you feel like Anne Hathaway when she first walks into the office in The Devil Wears Prada.
#1 Make the subject a specific one
The subject of your email should give the email recipient a good idea of what to expect when they read your email. It should also be relatively concise. People read over 40% of emails on mobile devices, and it'll help the reader if they can see the entire subject line.
Here are a few different subject lines you can use for an introduction email:
[Your name]: Letter of Introduction
Hello from [your name] at [company name]
Greetings from an English 201 Student
Introducing: [Person one] to [Person two]
Confirming the Time and Location of our Interview
Pro tip: If you're having difficulty writing a compelling subject line, wait until the very end. Write the body of the email first, read through it, and think about what the core idea of your email is.
And there you have it—your email subject!
#2 Set the tone with your email greeting
The first sentence sets the tone of your email correspondence. For an introduction email, it's best to err on being more formal. This is one way to show respect and create an excellent first impression. If you can, try to add a small positive word. This kicks off the email with some optimism.
Here are some email greetings you can use:
Pleasure to meet you [name],
Good morning/afternoon/evening,
I hope this email finds you well,
Happy Monday, [name]
[Mutual connection's name] gave me your contact info and recommended I reach out.
#3 Use the BLUF method
The BLUF method, Bottom Line Up Front, is how military personnel communicate.
Very few people will thoroughly read a 2,000-word introduction email. In the best-case scenario, they might skim over it, but depending on how busy they are, they might not even have the time to do that. Writing a concise email demonstrates your respect for their time.
Try to keep the email to two or three paragraphs max. Try this general structure for an introduction email:
Professional Opening: Email greeting and pleasantries
Paragraph 1: Why you're writing and what you're asking the email recipient for
Paragraph 2: A few sentences about yourself, any mutual connections, and any past experiences that could be relevant to the reader
Professional Closing: Thank them for their time and sign off
Here are some non-BLUF method communication practices and how you can transform them to make the communication stronger.
Don't: "Hi Dan, I have a quick question. Do you have a minute?"
Don't: "Hi Dan, could you send me the research you quoted in the meeting today?"
Do: "Hi Dan, I was wondering if you would be willing to share the research on ABC you cited in the meeting today. I think it will be helpful to me with a project on XYZ that I'm working on.
Why did that help? In the first instance, you're creating extra work for you and the recipient by necessitating additional communication. There is no way for Dan to know if your question is quick or if you'll end up calling him for 30 minutes.
The second option is better, but still not great. Dan doesn't know why you're asking for the research, so he might get confused and send you the wrong files.
The third option is the strongest. Notice how it starts with the request followed by some context, all while staying short and sweet!
Don't: Hi Anne, Jaimie and I were talking about you earlier today and were wondering if you would consider helping with a bake sale we are planning for next week. The proceeds would go to help refugees.
Do: Hi Anne, Would you like to participate in a bake sale next Saturday from 3-5 pm? All proceeds go towards helping refugee families acclimate to the US. If you're willing, we could use a few gluten-free desserts.
Why did that help? Notice how in the first instance, Anne wouldn't know what you're talking about until the end of the message—the fact that you and Jaimie were talking about her is pretty irrelevant to the end goal of the correspondence.
The second message gives her all the information she will need—the date, time, and type of baked goods you want her to bring. She would be able to respond to that message with a definitive yes or no response.
#4 End with a memorable signoff
While the email greeting sets the tone of the conversation, the signoff determines the final tone you leave the email recipient with.
A race isn't won until it's over. – Niki Lauda
So don't write a great letter and let it flop at the last moment!
Here are a few friendly signoffs you can use for your following email:
Thank you,
Sincerely,
Kind regards,
Have a great rest of your week,
With gratitude,
Best regards,
Let me know if you have any further questions about [topic discussed in the email],
Enjoy the snowy weekend!
For more professional introduction emails, add your contact information, LinkedIn link, and job title at the end of the email.
Here's a template you can use to do that:
[Email sign-off],
[Your full name]
[Job title], [Company name]
[Phone number]
[LinkedIn link]
[Personal portfolio website—if relevant]
#5 Proofread before you send!
Before you hit send, always take a moment to reread what you've written. We all make mistakes! By reading through the email one more time, you can fix any typos or other errors.
Sending an email with typos, grammatical errors, or (possibly worst of all) a misspelled name can hurt your credibility or offend the email recipient.
Pro tip: Read your email out loud. This can help you notice little errors that might slip by if you're just reading it in your head. If you're more tech-savvy, you can download a grammar checker like Grammarly to correct your errors in real-time.
Of course, be mindful of the people around you and only do this if you're by yourself or somewhere like a coffee shop where a whisper won't bother anyone.
Bonus Pro Tip: If the email doesn't need to go out immediately, wait an hour or two after writing it to read through it again. Sometimes fresh eyes can help you notice little mistakes that would otherwise slip past.
Bonus #6 Fight Burnout
If you're typing away at emails furiously all day, you might have faced what is known as "burnout." Burnout can happen to anyone, and gone uncared for, can be detrimental to your workplace performance and health. Here's how to combat it: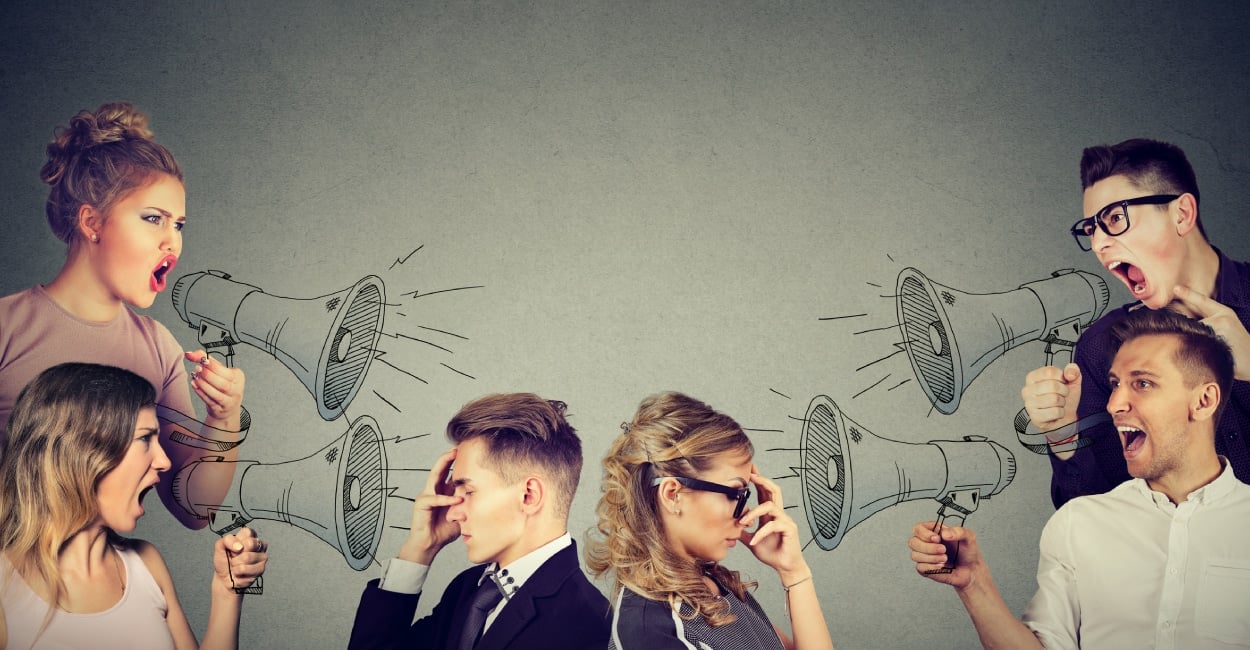 Get Unstuck And Beat Burnout
Do you need to recharge? Are you burnt out? It's not your fault!
Learn the science behind your burnout and use my framework for getting unstuck, increasing your energy, and preventing burnout from happening again.
Examples of How to Introduce Yourself by Email for a Variety of Situations
There can be so many different types of introduction emails. Here's a range of settings you might find yourself in, with some tips and a template for each!
How to introduce yourself in an email for a job
Sending an introduction email to the hiring manager or recruiter for a job that you're interested in can help you give an excellent first impression.
If you have a mutual connection, who told you about the job posting, mention that to the hiring manager. This can help you get your foot in the door.
Here's a template you can use to introduce yourself with a referral:
Subject: [Michael Smith], a referral from [Margie Sullivan]
Good morning Annette,
I hope your week is going well.
I am a recent graduate from [UCLA] with a degree in [business marketing]. I was speaking with my friend, [Maggie], who works in the [IT department] at [this company]. She told me you might be looking for a few new team members to join the [marketing department].
She recommended that I reach out to you to learn more specifics about the position to see if I'm a good fit for it.
Thank you for your time. I appreciate any insight and direction you can offer me.
With gratitude,
[Michael]
It's common to apply for a job without a mutual acquaintance—that's okay!
You can still make a great first impression by sending a quick introductory email to either the head of the department or the hiring manager.
It's typically best to address the email to a specific individual, but sometimes it's hard to find that information.
If you don't know who will be handling the interview process, try checking LinkedIn. If you can't find the information there, try using one of the following formal email greetings that don't require a name:
Greetings,
I hope this email finds you well,
Hello,
Good morning/afternoon/evening
Here's a template you can use to introduce yourself for a potential job:
Subject: Introduction from [Caroline Oliveros], [Creative Director Applicant]
Greetings,
I hope this email finds you well.
I just completed my application for the [Creative Director] position you are looking to fill at [company name]. I believe my past work experience has prepared me well for this position, and I would be honored if you consider me for it. Although I already submitted it in the application process, I am attaching a copy of my resume to this email as well.
This position would be an excellent fit for me because I love working in teams, have strong time-management skills, and have experience using all relevant software. I enjoy the products you all create and would love to work alongside you.
Thank you for your time, and please let me know of any next steps in this process.
Sincerely,
[Caroline]
How to introduce yourself in an email to clients
When you're introducing yourself to a new client, they likely fall into one of three categories:
Someone who has already been working with your company but is working with you for the first time
Someone who has reached out to your company
Someone you are cold emailing in hopes of working with them
Let's say your coworker is retiring, and as a result, they will pass some of their clients to you. That's awesome! In this instance, you'll be introducing yourself to a client who has already been working with your company for some time but is working with you for the first time.
You want to start this new client relationship off on a good foot.
Think about how they may be feeling. They could be feeling:
Nervous
Disoriented
Uncertain
Curious
Or otherwise!
Use the introduction email to put their nerves at ease. Tell them a little about you, mention your retiring coworker, and let them know that you've been briefed on their file and look forward to working with them.
Here's an example of what that could look like:
Subject: [Janice], your new point person at [company name]
Dear [Javier],
We haven't had the privilege of meeting yet, but I'm one of [Ryan's] coworkers. My name is [Janice], and I will be the new point person working with you now that [Ryan] is retiring.
I have been working with [company name] for three years now, and throughout that time have helped out on several projects for your company. We have a very collaborative office environment, which helps us serve our clients to the best of our ability.
I have just finished reading through your file and think it would be nice if we could arrange a time to talk on the phone so that I can answer any questions you may have about this transition.
I look forward to working together.
Sincerely,
[Janice]
In the second instance, when you're introducing yourself to someone who has reached out to your company, you have the benefit that you don't need to convince them that they need your service or product.
Use your email to show them why you're the person they want to work with. After all, they may have also reached out to your competitor!
Subject: [Billie], responding to [SEO] request
Dear [Annalise],
I'm writing in response to your request about [optimizing your website for SEO]. You're right—optimizing your website can make a huge difference and help to increase sales.
I've had over [five years] of experience in this space and have optimized around [100 websites]. I am proud to say that my clients are happy with the work I provide for them. I am attaching a link to my portfolio to look at some of the fantastic businesses I've had the privilege to work with.
If you're interested in discussing what working together could look like, I'd be happy to arrange a call sometime later this week. Let me know what works for you.
Warm regards,
[Billie]
When sending a cold email introduction to a prospective client, try to tailor the email specifically to them!
Remember that this will be a professional introduction email, so lean towards more formal language. Also, where relevant, include industry-specific jargon to demonstrate that you know what you're talking about.
Here's an example of what that could look like:
Subject: [Adam] from [Company name]
Hello [Lyzette],
I am writing to you to discuss the possibility of working together.
I work as part of a [data analyst] organization that takes pride in seeing our clients' businesses grow as they reach more of their ideal clients. I'm attaching a link to my portfolio to see some of the fantastic people I've had the privilege to work with.
I love what you at [their company] are doing with [product/service they provide] to help people better [specific aspect of their product].
I hope to hear from you soon.
Best,
[Adam]
Pro tip: You may not know much about someone's product or service before you begin working with them. It's still good to name something specific that you notice about their work—it helps the reader know that you took the time to personalize the email.
Go to the company's "About" page and read up on its mission and vision. This should give you an idea of the heart of their company and will help you know what to say.
How to introduce yourself in an email to a professor
Before you send your professor an email, take a moment to look them up in the school directory or through LinkedIn and see if they have their doctorate or not. If they do, address the email to "Dr. [last name]," if not, stick with "Professor [last name]." Earning a doctorate takes a lot of time, effort, and investment. It's good to start the email off by acknowledging their expertise!
Let's say you'll be taking their Anatomy 101 class that starts in a few weeks, and you want to check-in and introduce yourself.
Here's one way that you can go about that:
Subject: Greetings from a new student
Hello, [Dr. Howard],
I hope this email finds you well.
I have enrolled in the [Anatomy 101] class that you will be teaching [this fall] and wanted to take a moment to introduce myself. I took a [Anatomy] class in high school that helped me see how interesting the human body is. I am currently deciding whether I should major in [Pre-Med] or [Kinesiology]—I love [the idea of being able to help people who are sick or injured].
I am looking forward to learning from you this term. Is there any reading you recommend I do before class begins in a few weeks?
Thank you for your time.
All the best,
[Anne]
How to introduce yourself in an email to a new team
Woohoo—you landed the new job!
How should you present yourself to the team you're working with?
Depending on the industry, this can be slightly less formal than other introductory emails. But you can keep things professional by leaving out conjunctions and slang terms.
Also, include a few fun facts about yourself. That way, when you meet your teammates, they'll know what conversations to strike up with you.
Here's a template you can use for emailing your new team:
Subject: Excited to be joining the team
Hello all,
My name is [Luca]. I am very excited to work with a team of hard-working and creative people! I look forward to getting to know each of you better over the coming weeks.
When I am not at work, I love [spending time with my family (wife and two kids)], [going for runs], and [traveling to new corners of the world]. I am currently [working on Spanish and am hoping to visit Guatemala in the next year to see some of my wife's family].
I am looking forward to meeting you in person on Monday.
Have a great weekend,
[Luca]
Final Takeaways
Introducing yourself by email can be a great way to start a new professional relationship. Whether you're writing to a hiring manager, a professor, a new team, or a prospective client, sending a friendly email can be a great way to start the relationship off on a positive note.
Here are a few things to remember:
Make the subject line clear: This will make it easier for the recipient to know what to expect when they open your email. It can also help them reference back to your email in their inbox later.
Remember that people read lots of emails on cell phones! Keep the subject line short enough that the recipient can read all of it no matter their device.
Set the tone with a friendly email greeting: The first line of an email will set the tone for how the reader "hears" the rest of the message.
Keep it short and sweet: Most of the time, everything you must say in an introduction email can fit within two or three paragraphs. If you're reaching eight or nine sections, re-read it and shorten it.
People receive so many emails throughout the day. Keeping it concise is one way to demonstrate respect for their time and awareness that they have a lot on their plate.
End with a pleasant signoff: Leave your reader with a pleasant well-wish at the end of the email.
Always proofread the email: Before you hit "send," make sure you don't have any spelling or grammatical errors and are saying what you want to say in the email. Double-check that you've spelled the recipient's name and company name correctly.
If you have the time and space, consider reading it out loud or waiting and rereading it after an hour or two have passed. This can help you catch any mistakes that you might otherwise skim over.
Writing an introduction email can be stressful, but you've got this!
Are you looking to up your communication skills (and not just by email)? Check out these Communication Skills Training Tips.