If you're unsure where to start with swag, this guide will provide you with creative and effective company swag ideas to boost your brand visibility and employee morale.
What is Company Swag?
Company swag are items that include a company logo or brand colors and serve as marketing for a company. It can also be used for employee motivation and brand loyalty. Items can be given or sold to customers, employees, clients, and partners.
According to research done in North America by the Advertising Specialty Institute1https://media.asicentral.com/resources/2020-Global-Ad-Impressions-Study.pdf:
Promotional products are considered to be the top form of advertising.
Promo items are primarily kept for their quality.
What Are the Benefits of Company Swag?
The benefits of company swag include increased brand recognition, building customer loyalty, and engaging employee satisfaction.
An amazing 80% of customers need to trust a brand2https://www.edelman.com/sites/g/files/aatuss191/files/2019-07/2019_edelman_trust_barometer_special_report_in_brands_we_trust.pdf, prior to making a purchase. Brand recognition can help build trust, and company swag is one way to get your brand in front of potential customers.
How To Thrive In A Virtual Workplace
Do you know how to work from home effectively? Do you know the science of bonding in a virtual environment?

I'll show you what you need to do to be productive, effective, and more valuable than ever while working remotely.
Most Popular Company Swag Items
From the traditional to the innovative, we've curated a mega list of the best swag to highlight different ideas and trends.
Customized Apparel
Apparel is the classic choice for swag, and it's not hard to see why! We've thrown in some unexpected apparel to shake things up.
Cooler Bag
Is a bag apparel? Maybe, maybe not. But we think this stylish cooler bag classifies. It can be used as a lunch box or to keep groceries cool.
Swag Socks
Socks are just plain fun. Throw on a funny saying, cute animals, or just a repeating logo for merch that will take you places. Literally.
Unisex Slides
Sandals may not be the first thing you think of when it comes to swag, but these slides are pretty cool! Printful offers them in both men's and women's sizes.
Trucker Cap
Hats are a popular swag choice, with more people preferring the trucker hat to the dad hat (a softer hat with a curved bill and less structure). Instead of being printed, this hat is embroidered, adding to the quality of its appearance.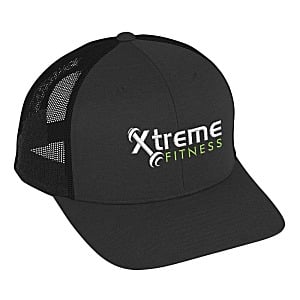 Grill Master Apron Kit
Oven mitts, towel, apron, and a bottle opener, make this grill master apron a great option for food events, a unique gift, or even a promo item for customers.
Charles River Knit Jacket
Yes, T-shirts are a simple choice for swag, but if you have the budget, look for items that you'll be proud to put your brand on like this knit jacket.
Women's Fashion Fit T-Shirt
If you do go with a T-shirt, make sure it's a good quality one. Look for T-shirts that have a tailored fit––whatever you do, don't buy T-shirts that look like a potato sack.
Button-Down Custom Dress Shirts
Help build professionalism and a unified office appearance with branded dress shirts. These are also great to make managers or workers easily identifiable to customers.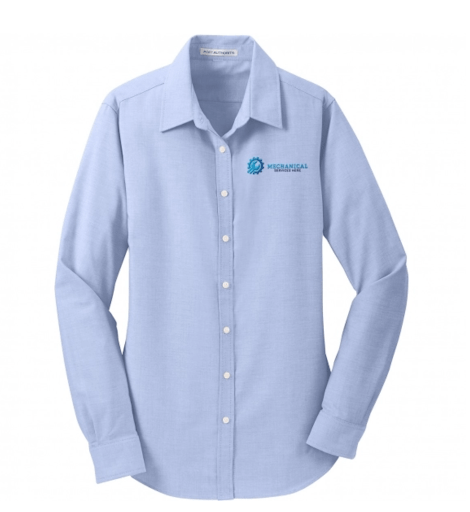 Branded Tech Accessories
Tech Accessories as swag come in a range of prices. When it comes to tech, you don't have to buy high-cost items. Some of these smaller swag options will be big crowd pleasers and something people can use every day.
Cable Quack Organizer
We've all tripped over our cords or somehow managed to get our foot caught in the mass of electronic cords under the desk. Help customers or workers stay organized with the cable quack organizer, a truly lifesaving device.
Webcam Cover
Privacy is valuable and something to prioritize for your workers. This small but fun gift is something employees will actually want to use. You can even add branding to the webcam cover.
3-in-1 Charging cables With Flashlight Case
We're a sucker for a good flashlight, and this tech accessory ups the game by adding USB charging cables. Perfect for a unique tradeshow gift item or workers on the go.
Power Bank
If you've ever been traveling and couldn't find a place to recharge, you know how valuable a power bank can be. It's one of the first things we pack when going on a trip.
Finger Phone Strap
Less clunky than a phone ring holder, the phone strap helps you get a good grip or prop your phone up on the desk.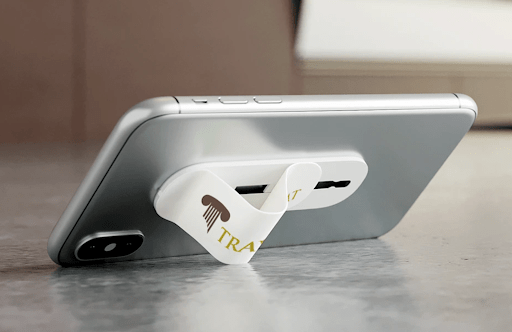 Crumbee Desk Cleaner Robot
You know how it is—a quick snack at the desk, and suddenly your laptop and tabletop are covered in crumbs. Help workers stay tidy with this fun miniature robot.
Millennial Laptop Sleeve/Bag
This one isn't just for millennials! For a sleek corporate look, this laptop sleeve includes pockets and space to keep all your office essentials.
Moptopper Screen Cleaner Stress Ball
This combination of stress ball and screen cleaner (with a funny face) is sure to brighten anyone's day just by having it on their desk.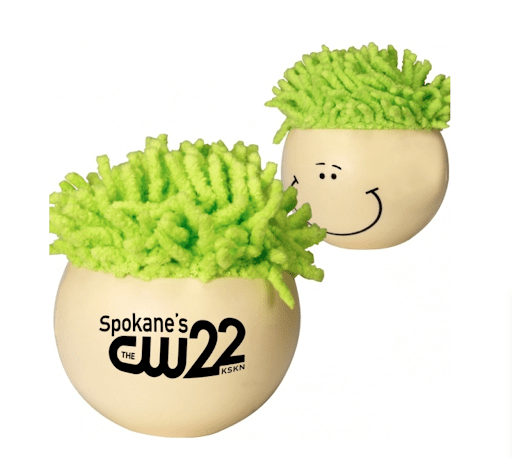 Imprinted USB Thumb Drive
No matter how many thumb drives a person has, they can always use another. Get your logo imprinted on these thumb drives to keep your brand front and center in your customer's mind.
Glide Wrist Rest
Show your care with this ergonomic wrist wrest for workers who are constantly working on their computers.
Useful Office Supplies
Whether you're stocking up on supplies for the office or handing out swag to partners and clients, office supplies are perfect.
Blue Light Blocking Glasses
Working at a computer puts a lot of strain on your eyes! Support employee health with these customizable, and sleek blue light glasses.
Retractable Gel Pen
There's just something about a really good gel pen. This retractable gel pen clearly displays your logo.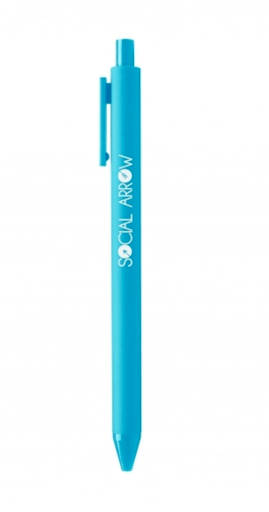 Pencil Pouch
Great for employees that are on the go, buy this for remote workers or staff that are constantly traveling.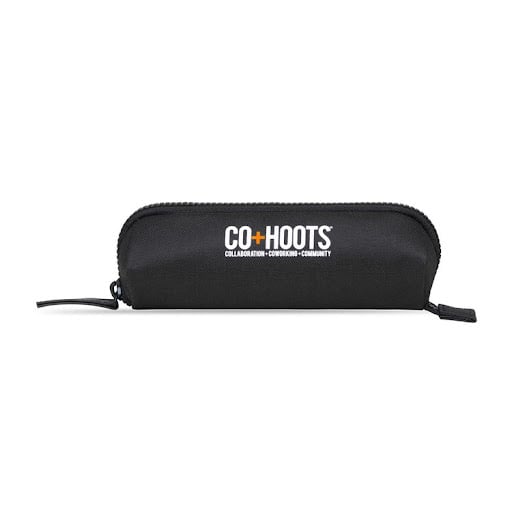 Softcover Journal
Gorgeous colors and even the option for gold foil make these softcover journals something people will take with them everywhere.
Custom Planner
These babies from MOO aren't cheap, but they sure are beautiful. With the option to customize the cover (including the back and the spine), these high qualities planners are a great option for a bigger budget. Or, purchase just a few for all of your leaders. MOO offers high-quality printing, and you'll see that reflected in their prices.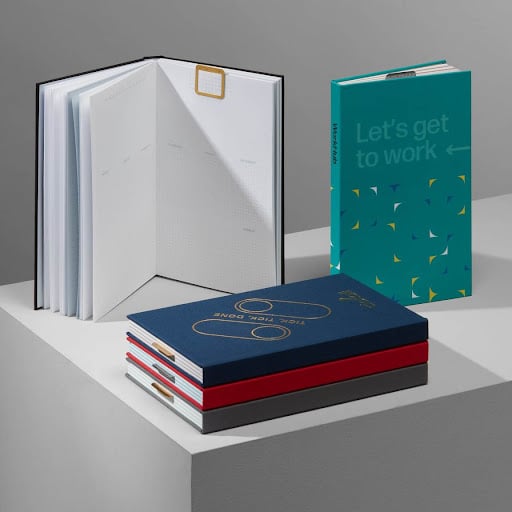 EOS Lip Balm
While not technically an office supply, it tops the list of necessary items to keep on our desks. Plus with a lower price point than some swag, this lip balm is one useful item people will appreciate.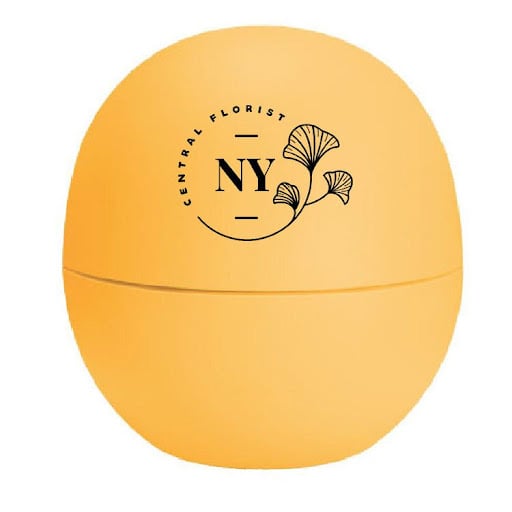 Sharpie Retractable Highlighter
Highlight your brand identity by passing out highlighters at your next event. This is a nice alternative to giving out pens, and a blue highlighter will appeal to most people.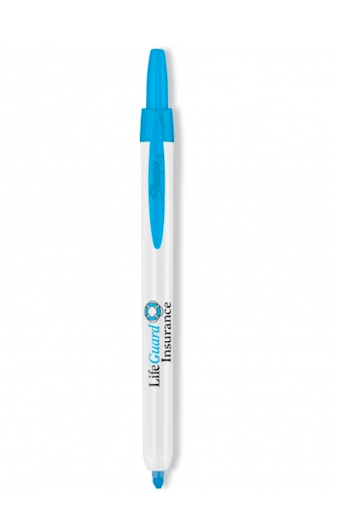 Sidekick Water Bottle
Keep employees hydrated with this sleek water bottle at their desks. Your logo will be laser engraved, adding to the overall aesthetic of this water bottle.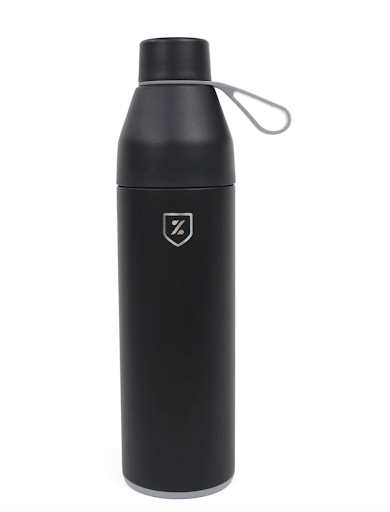 Business Card Magnet With Notepad
We just love it when a company or business owner hands out these magnetic notepads! Their contact information is easily accessible and gives out a positive feeling about the company each time we make out our grocery list.
Personalized Zipper Portfolio
This surprisingly affordable portfolio is customizable, and, you'll be supporting a small business on Etsy. Great for a new-hire gift or swag to give partners.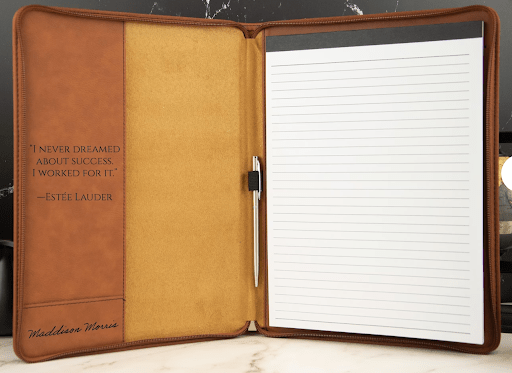 Customizable Document Organizer
This sleek and corporate organizer has 10 pockets to keep everything in its place. Great as a corporate gift for your top-performing employee, or to thank a new client, this is another handmade customizable gift.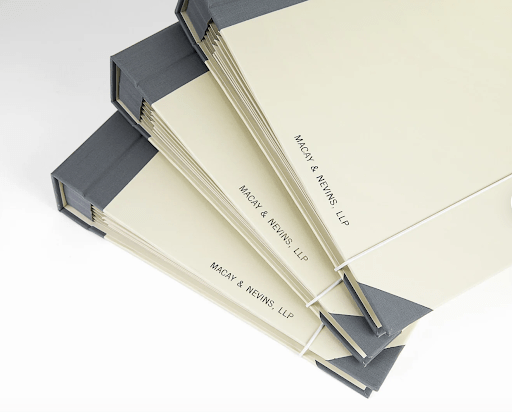 Unique and Quirky Items
There are so many unique ideas for swag, and we've found some of the coolest and quirkiest items to add a personalized touch.
Solo Stove Bonfire and Stand
OK, this one is probably outside of the budget of most companies, but we're not suggesting you spend over $400 for each employee. But what about a 25-year anniversary, or that employee who is constantly blasting through the sales goals? This bonfire gift is something they won't forget.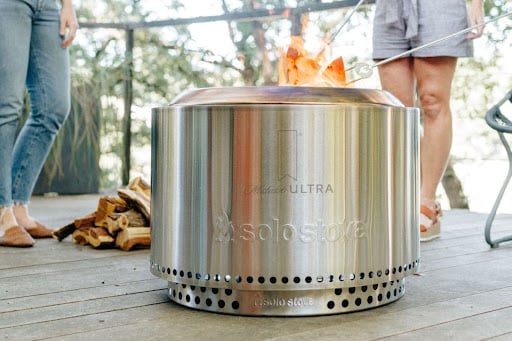 S'more Mug Stuffer
If you can't send the bonfire, send the s'mores! This mug stuffer is perfect to send with a branded mug.
Customizable Cutting Board or Charcuterie Board
We were absolutely wowed by these gorgeous cutting boards that can be customized. Great for a retirement gift, client, or board member thank you.
Recipient Choice Gift
Not sure what employees would appreciate? Set the budget and let them decide with Caroo!
Customizable Succulent Planter
Even the smallest plant can add a little brightness to any working space. Customize this planter with an encouraging phrase.
Throw Blanket
Throw your brand colors on a blanket for a unique type of swag (see what we did there?). Go with something lightweight and soft like this blanket from Printful.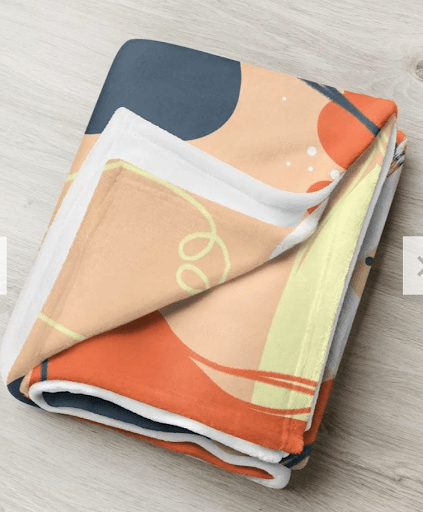 Custom Diffuser
Encourage workers to fill their space with cleansing and clarifying essential oils with this custom diffuser. Or send it to a remote worker to freshen their at-home workspace.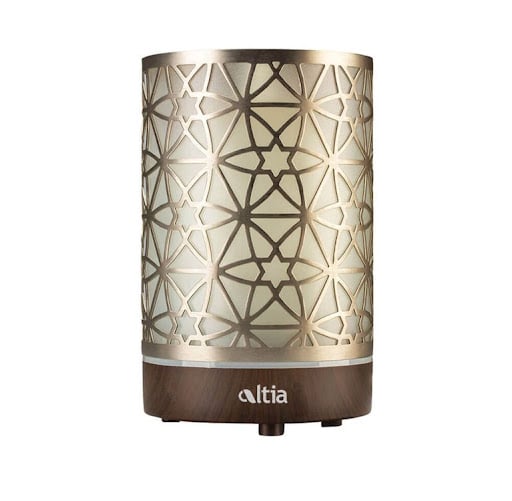 Translucent Power Clip
This jumbo-size clip is a great thing to offer at tradeshows and events. It's a useful item and a great way to visibly display your logo.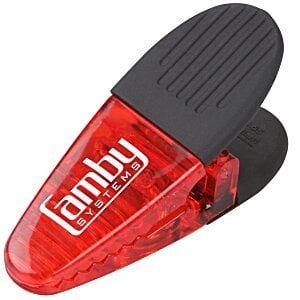 Neck Wrap
If your staff is feeling stiff and tired from all the time spent hunching over a computer, surprise them with a neck wrap to help ease their muscles.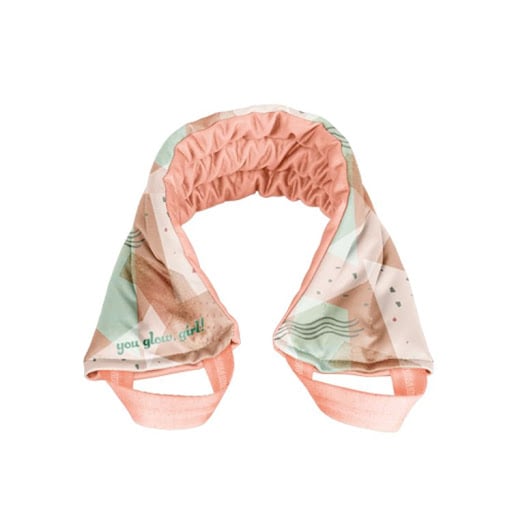 Round Hot/Cold Pack
We've been on the receiving end of branded hot/cold packs, and we can confidently say it's the kind of swag that stands out as useful and thoughtful.
Foldable Packing Cubes
Packing cubes aren't just for the hyper-organized traveler anymore! This is a great option for staff that travels for work or for an employee who is planning a vacation.
Chocolate Gift Box
Giving and receiving chocolates, just feels good. Make anyone's day with these chocolates that come in a customizable tin.
Eco-Friendly and Sustainable Swag
In North America, people reported1https://media.asicentral.com/resources/2020-Global-Ad-Impressions-Study.pdf feeling more favorable towards companies that offer sustainable promotion items. Try these eco-friendly swag ideas to present the right image of what you stand for as a company.
Swag Up Eco-Friendly Pack
This delightful swag gift box has items all made from recycled materials.
Sustainable Food Canister
Encourage sustainable living with these small food canisters. Offer them as swag to employees, or make them available in the break room to store leftovers from office parties.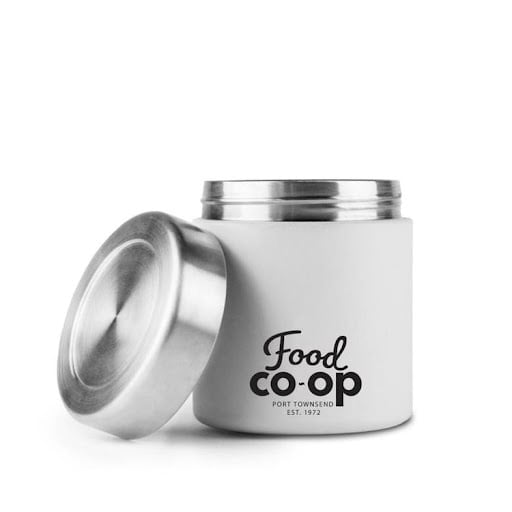 1% for the Planet Kit
This kit includes products from sustainable companies that donate 1% of proceeds towards environmental nonprofits.
Organic Fashion Tote Bag
Tote bags are an excellent item to cut down on plastic. Encourage employees and customers to take small steps towards sustainable living with an organic tote bag.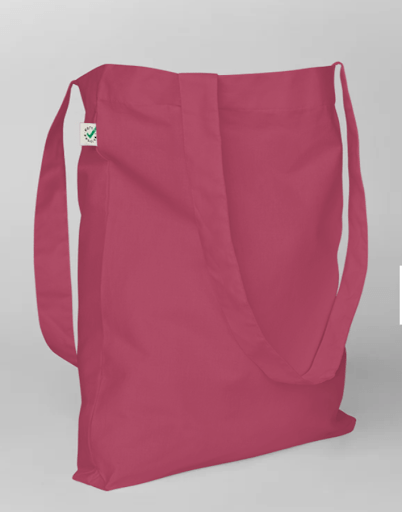 Woodless Pencils
Add these sustainable pencils to your company supplies or send them to someone on your staff that loves to draw or write by hand.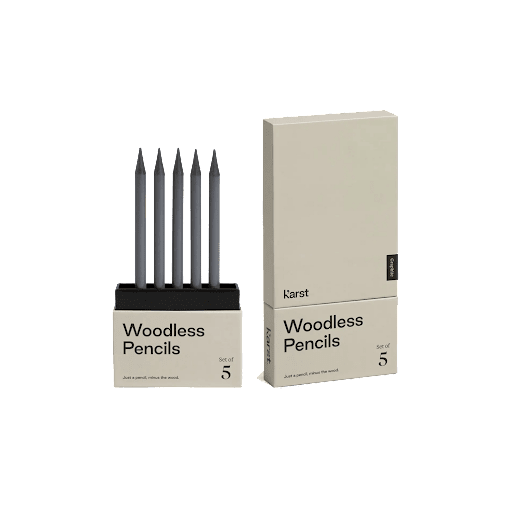 W&P Hydropod
The perfect gift for workers who have their office at home, or when you want to add a little green to an otherwise sterile work environment with a dirt-free plant.
Reusable Straw With Case
Help support eliminating the excessive use of plastic straws––something that is dangerous for wildlife. These reusable straws offer a nice touch for a brand that cares about the environment.
Swag Bundles or Gift Sets
If you're welcoming new employees, or sending holiday gifts for clients and partners, a bundle or gift set is a great option.
Welcome Gift Pack
Make your onboarding process something employees will remember with this welcome gift.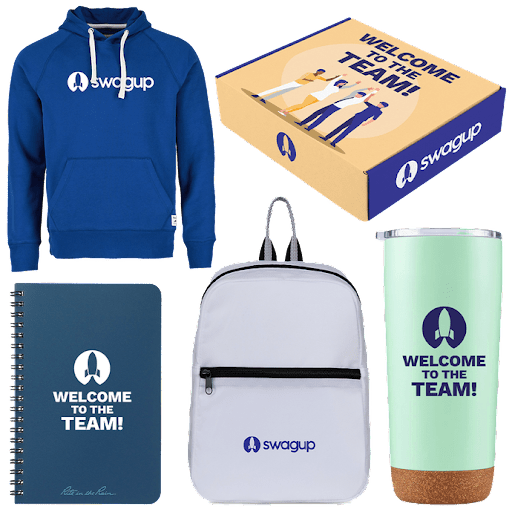 Self-Care Welcome Gift Box
If you're looking for swag that has less of a corporate feel, look for vendors on Etsy who offer customizable welcome boxes.
Build Your Own Custom Box
Pick your box, choose from categories of swag, customize and choose quantities, then review the mockups to purchase only the products you really want.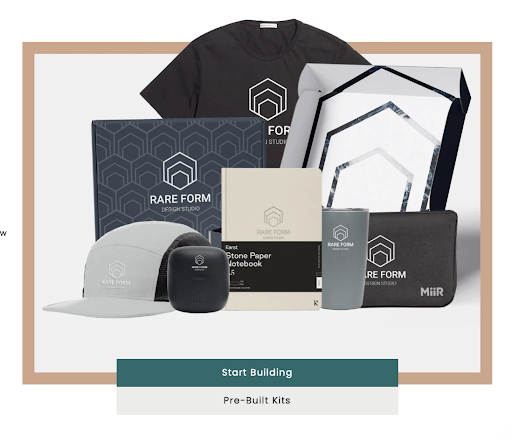 Engraved Coffee Gift Box
This beautifully engraved keepsake box is filled with all kinds of goodies for your client.
Seasonal or Event-Specific Swag
Sometimes you'll need swag that is specific to an event or time of the year. Think about what's appropriate for the seasons such as branded beach towels for summer, or cozy blankets for winter.
Winter Cozy Swag Pack
Bring coworkers some holiday cheer with this festive and cozy swag pack.
Office Party or Event Cookies
Just about everybody loves cookies. Cookies plus your logo? Best idea since sliced cheese.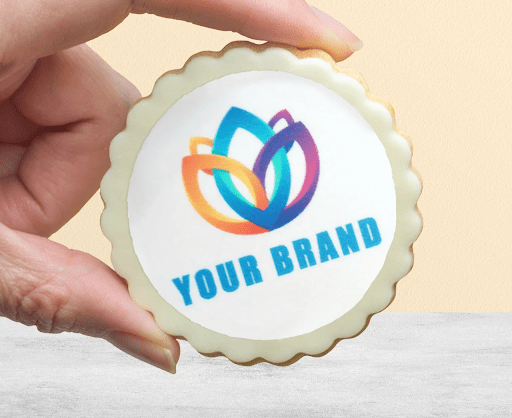 Arnold Palmer Kit for Spring
Send some zest and refreshment to employees this spring and banish the winter blues with this Arnold Palmer Kit.
Glow Bracelets for Night Event
Whether you're sponsoring a 5K fun run at night or have a booth at a night event, these branded glow bracelets are a fun option for swag.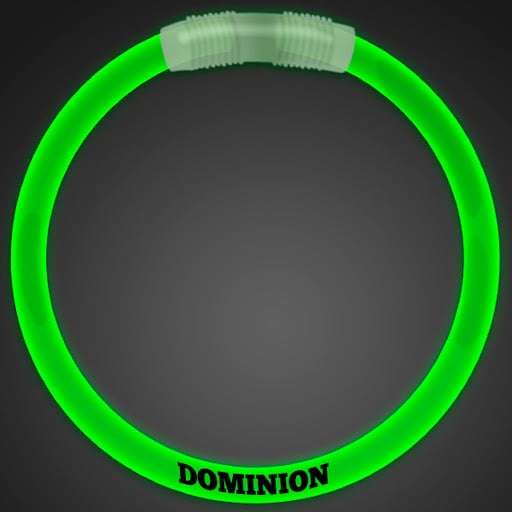 Sublimated Towel for Beach Retreat or Conference
Let people dry off with luxurious branded towels at your next conference or retreat where there's sure to be pool time involved.
Black History Month Box
Honor Black History Month with this box of gifts from black-owned businesses.
Teamwork Building Swag
Swag isn't just for marketing purposes! It can also be used to boost morale and contribute to team building. 
Fully Custom Puzzle Cube
Challenge your team or clients with these customized puzzle cubes that can be displayed in the meeting room or waiting room.
Stickers
Pretty much everyone loves stickers, and it's a fun way to encourage people. Check out Sticker Mule for high-quality stickers with options for different shapes and sizes.
No Wrong Answers Custom Workplace Deck
Add a little pizazz to your icebreakers by getting an icebreaker deck in your brand colors.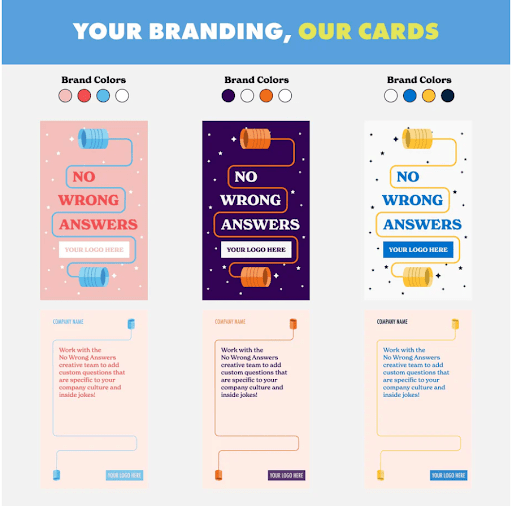 LCD Memo Board
Add these unique memo boards to the breakroom or put them in cubicles to make it easy for employees to visualize important tasks.
Virtual Swag or Digital Gifts
It's a digital world, so why not send digital swag? Anything that can be sent via email or social media is fair game. If your company offers any training or software, be sure to offer it to employees. You can also use digital gifts to thank clients and partners.
Types of Digital Swag:
E-books
Music playlists
Online courses
Memberships
If you don't have any of these items associated with your company, here are some great alternatives.
E-books
The High 5 Habit by Mel Robbins
Learn how to believe in yourself with this compelling, yet simple habit in this audiobook.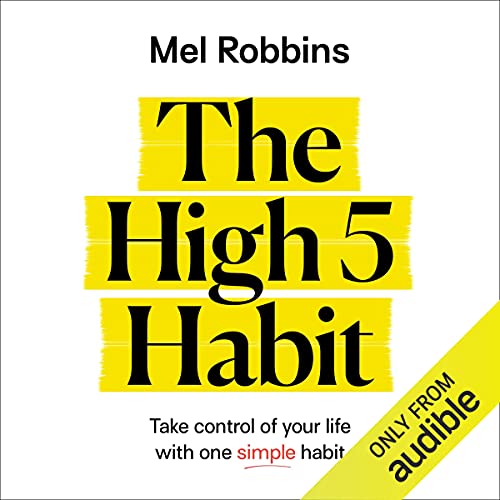 Cues by Vanessa Van Edwards
For anyone who wants to be heard at work, earn that overdue promotion, or win more clients, deals, and projects, the best-selling author of Captivate, Vanessa Van Edwards, shares her advanced guide to improving professional relationships through the power of cues.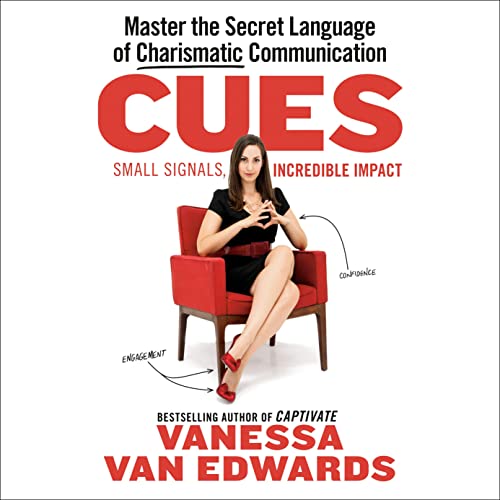 Smartcuts: The Breakthrough Power of Lateral Thinking by Shane Snow
Learn how some people and companies manage to do amazing things in a short amount of time.
Blink: The Power of Thinking Without Thinking by Malcolm Gladwell
Learn what makes for great-decision making, and the failures of those who made the wrong choices.
Memberships
This audiobook app allows customers to listen to any audiobooks in their catalog for a monthly subscription fee. You can check out our founder, Vanessa Van Edwards' bestselling books which she narrates and read them as a team book club.
Cues: Master the Secret Language of Charismatic Communication
Captivate: The Science of Succeeding with People
Masterclass offers an annual membership option for high-quality masterclasses taught by industry experts.
An online learning provider that teaches software, creative, and business skills. Plans are available either monthly or annually. Check out our founder Vanessa Van Edwards LinkedIn Learning courses where she has over 1+ million learners!
Creating Great First Impressions
Best Practices For Choosing And Customizing Swag
When choosing and customizing your swag, have a goal in mind before you start. This will keep you from ordering 500 items of something nobody wants. Or worse, undermining your brand identity with the wrong kind of merch.
Potential Goals for Swag
Encourage and motivate
Build team unity
Boost morale
Inspire brand loyalty
Build brand recognition
Get social media visibility
For example, our Science of People journal doesn't say "Science of People". It says "Dream Big."
Why?
Because swag isn't just about branding, it's about communicating a message. Our message to our students is that we believe they can do amazing things!
Want one of those journals for yourself? Check out People School to get that and some other cool things––like increased confidence and people skills.
Tips For Designing And Distributing Swag
Work with a trusted vendor. You don't want surprises, especially if you need something for an event or special promotion.
Set a budget. Be kind to your designers by giving them the budget upfront. That will help them design the coolest swag possible. If you're a remote team, include packaging and shipping costs in your budget.
Consider the target audience and occasion. If your brand is fresh and edgy, get a little sassy with your swag. If you're an old organization with conservative employees and customers, don't take any risks with the item or the messaging. Your marketing or communication team should understand branding and messaging well. So ensure they are in on the conversation about swag, if not leading it. If you don't have a communication or marketing department, here's a good guide on designing swag.
Order samples first. Many companies will allow you to order samples to see the item before ordering large quantities. We highly recommend doing this!
By considering a wide range of company swag ideas and strategies, you can stand out from the competition and build a stronger connection with your customers and employees. Having great swag is just one thing you can do to increase employee retention. Get 12 More Strategies to Retain Employees.
Article sources
https://www.edelman.com/sites/g/files/aatuss191/files/2019-07/2019_edelman_trust_barometer_special_report_in_brands_we_trust.pdf
How to Deal with Difficult People at Work
Do you have a difficult boss? Colleague? Client? Learn how to transform your difficult relationship.
I'll show you my science-based approach to building a strong, productive relationship with even the most difficult people.