Science of People Book Club
My mission is to read more!
For my New Year's Resolution this year I decided to start a Science of People book club because it is always more fun to read together. In book club we will:
Read one Book each month
Put together an action packed summary of each book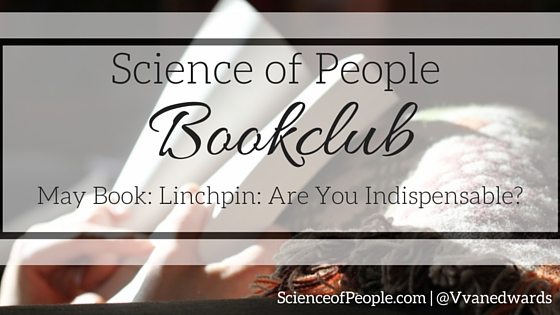 I'm super excited about this because I hope I get to learn from you as we read, find some fun new books and connect with you. Most importantly I want to GROW together. If we read a book at the same time and we have discussion to look forward to then we all have accountability. We get motivated to read together and we can challenge each other on learning.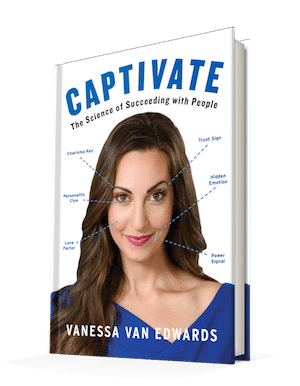 Captivate Summary:
Do you wish you could decode people? Do you want a formula for charisma? Do you want to know exactly what to say to your boss, your date or your networking partner? You need to know how people work.
---
Here are all of the books we have read so far:
by Robert B. Cialdini
Influence Summary:
Influence, the classic book on persuasion, explains the psychology of why people say "yes"—and how to apply these understandings. Dr. Robert Cialdini is the seminal expert in the rapidly expanding field of influence and persuasion. His thirty-five years of rigorous, evidence-based research along with a three-year program of study on what moves people to change behavior has resulted in this highly acclaimed book.
You'll learn the six universal principles, how to use them to become a skilled persuader—and how to defend yourself against them. Perfect for people in all walks of life, the principles of Influence will move you toward profound personal change and act as a driving force for your success.
---
by: Dan Ariely
The Honest Truth About Dishonesty Summary:
Dan Ariely, behavioral economist and the New York Times bestselling author of The Upside of Irrationality and Predictably Irrational, examines the contradictory forces that drive us to cheat and keep us honest, in this groundbreaking look at the way we behave: The (Honest) Truth About Dishonesty.
From ticket-fixing in our police departments to test-score scandals in our schools, from our elected leaders' extra-marital affairs to the Ponzi schemes undermining our economy, cheating and dishonesty are ubiquitous parts of our national news cycle—and inescapable parts of the human condition.
Drawing on original experiments and research, in the vein of Freakonomics, The Tipping Point, andSurvival of the Sickest, Ariely reveals—honestly—what motivates these irrational, but entirely human, behaviors.
---
by: Shawn Achor
The Happiness Advantage Summary:
Our most commonly held formula for success is broken. Conventional wisdom holds that if we work hard we will be more successful, and if we are more successful, then we'll be happy. If we can just find that great job, win that next promotion, lose those five pounds, happiness will follow. But recent discoveries in the field of positive psychology have shown that this formula is actually backward: Happiness fuels success, not the other way around. When we are positive, our brains become more engaged, creative, motivated, energetic, resilient, and productive at work. This isn't just an empty mantra. This discovery has been repeatedly borne out by rigorous research in psychology and neuroscience, management studies, and the bottom lines of organizations around the globe.
In The Happiness Advantage, Shawn Achor, who spent over a decade living, researching, and lecturing at Harvard University, draws on his own research—including one of the largest studies of happiness and potential at Harvard and others at companies like UBS and KPMG—to fix this broken formula. Using stories and case studies from his work with thousands of Fortune 500 executives in 42 countries, Achor explains how we can reprogram our brains to become more positive in order to gain a competitive edge at work.
Isolating seven practical, actionable principles that have been tried and tested everywhere from classrooms to boardrooms, stretching from Argentina to Zimbabwe, he shows us how we can capitalize on the Happiness Advantage to improve our performance and maximize our potential. Among the principles he outlines:
• The Tetris Effect: how to retrain our brains to spot patterns of possibility, so we can see—and seize—opportunities wherever we look.
• The Zorro Circle: how to channel our efforts on small, manageable goals, to gain the leverage to gradually conquer bigger and bigger ones.
• Social Investment: how to reap the dividends of investing in one of the greatest predictors of success and happiness—our social support network
A must-read for everyone trying to excel in a world of increasing workloads, stress, and negativity, The Happiness Advantage isn't only about how to become happier at work. It's about how to reap the benefits of a happier and more positive mind-set to achieve the extraordinary in our work and in our lives.
---
by: Greg McKeown
Essentialism Summary:
The Way of the Essentialist isn't about getting more done in less time. It's about getting only the right things done. It is not a time management strategy, or a productivity technique. It is a systematic discipline for discerning what is absolutely essential, then eliminating everything that is not, so we can make the highest possible contribution towards the things that really matter.
By forcing us to apply a more selective criteria for what is Essential, the disciplined pursuit of less empowers us to reclaim control of our own choices about where to spend our precious time and energy – instead of giving others the implicit permission to choose for us.
Essentialism is not one more thing – it's a whole new way of doing everything. A must-read for any leader, manager, or individual who wants to learn how to do less, but do it better, in every area of their lives, Essentialism is a movement whose time has come.
---
Mindless Eating Summary:
I know this is not our typical kind of people science book. But I just started reading it and realized it is a gold-mine of interesting human behavior research. How we eat speaks to some of the larger emotional issues of who we are. Eating is also a fundamental part of being human. The Science of People is about studying and optimizing all kinds of human behavior, even snacking! I hope you will enjoy it as much as I have–and I am only in the first 3 chapters. Let's read together!
---
by: Dr. Stan Beecham
Elite Minds Summary:
Most people don't reach their full potential because of their body, training, or physical talent. It is their mind that is the deterrent. They may or may not consider how their thoughts and beliefs are actually hindering performance. "Elite Minds" gives insight into the process of: developing a world-class mind in both business and sport, where the principles of performance are the same, despite the activity.
With "Elite Minds," Dr. Stan Beecham will: Explain that what you believe is the most important thing in the world to you; Show you how fear is keeping you from reaching your goals; Teach you that there is no such thing as individual performance; Demonstrate how successful people value their time more, making them more efficient; Take you through the minds of the elite, who have reached their full potential by tapping into their consciousness and answering the question: Who Am I?
---
by: Paul J. Zak
The Moral Molecule Summary:
Paul J. Zak's proclivity for taking blood samples has earned him a nickname as the "vampire economist." But his sanguinary habit is backed by his scientifi­c quest: What if there was a master switch for human behavior? On, and people are loving and generous. Off, and they revert to violence and greed. By studying thousands of blood samples, Zak has pinpointed just such a switch: a brain chemical called oxytocin. Sprinting around the globe and into the human brain, ­The Moral Molecule is a dazzling narrative as erudite and entertaining as bestsellers like Flow, Drive, and Why We Love.
---
by: Michael Gelb
How to Think Like Leonardo da Vinci Summary:
Genius is made, not born. And human beings are gifted with an almost unlimited potential for learning and creativity. Now you can uncover your own hidden abilities, sharpen your senses, and liberate your unique intelligence—by following the example of the greatest genius of all time, Leonardo da Vinci.
---
by: Sam Gosling
Snoop Summary:
Do the things on your desk betray the thoughts on your mind? Does your dining room décor carry clues to your character? Award-winning psychologist Sam Gosling has dispatched teams of scientific investigators to poke around bedrooms and offices, check out iPods, and peek at personal websites—to see what can be learned about us simply from looking at our belongings. What he has discovered is intriguing: When it comes to the most essential components of our personality—from friendliness and flexibility to openness and originality—the things we own and the way we arrange them can say more about who we are than even our most intimate conversations.
Packed with original research and a wealth of fascinating stories, Snoop is a captivating guide to our not-so-secret selves, and reveals how intensely connected we are to the places in which we live and work.
---
by: Rich Karlgaard, Michael S. Malone
Team Genius Summary:
A groundbreaking book that sheds new light on the vital importance of teams as the fundamental unit of organization and competition in the global economy.
Teams—we depend on them for both our professional success and our personal happiness. But isn't it odd how little scrutiny we give them? The teams that make up our lives are created mostly by luck, happenstance, or circumstance—but rarely by design. In trivial matters—say, a bowling team, the leadership of a neighborhood group, or a holiday party committee—success by serendipity is already risky enough. But when it comes to actions by fast-moving start-ups, major corporations, nonprofit institutions, and governments, leaving things to chance can be downright dangerous.
---
by: Kathryn Schulz
Being Wrong Sumary:
In the tradition of The Wisdom of Crowds and Predictably Irrational comes Being Wrong, an illuminating exploration of what it means to be in error, and why homo sapiens tend to tacitly assume (or loudly insist) that they are right about most everything. Kathryn Schulz, editor of Grist magazine, argues that error is thefundamental human condition and should be celebrated as such. Guiding the reader through the history and psychology of error, from Socrates to Alan Greenspan, Being Wrong will change the way you perceive screw-ups, both of the mammoth and daily variety, forever.
---
By: Kelly McGonigal
The Willpower Instinct Summary:
Based on Stanford University psychologist Kelly McGonigal's wildly popular course "The Science of Willpower," The Willpower Instinct is the first book to explain the new science of self-control and how it can be harnessed to improve our health, happiness, and productivity.
Informed by the latest research and combining cutting-edge insights from psychology, economics, neuroscience, and medicine, The Willpower Instinct explains exactly what willpower is, how it works, and why it matters.
---
By: Douglas Atkin
The Culting of Brands Summary:
At first glance, companies like Apple and Nike have little in common with organizations like the Hell's Angels and the Unification Church. But in reality, they all fulfill the main definition of a cult: They attract people who see themselves as different from the masses in some fundamental way. Contrary to stereotypes, most cult members aren't emotionally unstable—they're just normal folks searching for a sense of belonging.
Marketing expert Douglas Atkin has spent years researching both full-blown cults and companies that use cult-branding techniques.He interviewed countless cult members to find out what makes them tick. And he explains exactly how brands like Harley-Davidson, Saturn, JetBlue, and Ben & Jerry's make their customers feel unique, important, and part of an exclusive group—and how that leads to solid, long-term relationships between a company and its customers.
---
By: Shane Snow
Smartcuts Summary:
Entrepreneur and journalist Shane Snow (Wired, Fast Company, The New Yorker, and cofounder of Contently) analyzes the lives of people and companies that do incredible things in implausibly short time.
How do some startups go from zero to billions in mere months? How did Alexander the Great, YouTube tycoon Michelle Phan, and Tonight Show host Jimmy Fallon climb to the top in less time than it takes most of us to get a promotion? What do high-growth businesses, world-class heart surgeons, and underdog marketers do in common to beat the norm?
One way or another, they do it like computer hackers. They employ what psychologists call "lateral thinking" to rethink convention and break "rules" that aren't rules.
---
By: Daniel Goleman
Social Intelligence Summary:
Far more than we are consciously aware, our daily encounters with parents, spouses, bosses, and even strangers shape our brains and affect cells throughout our bodies—down to the level of our genes—for good or ill. In Social Intelligence, Daniel Goleman explores an emerging new science with startling implications for our interpersonal world. Its most fundamental discovery: we are designed for sociability, constantly engaged in a "neural ballet" that connects us brain to brain with those around us.
---
By: Malcolm Gladwell
Blink Summary:
In his landmark bestseller The Tipping Point, Malcolm Gladwell redefined how we understand the world around us. Now, in Blink, he revolutionizes the way we understand the world within. Blink is a book about how we think without thinking, about choices that seem to be made in an instant-in the blink of an eye-that actually aren't as simple as they seem. Why are some people brilliant decision makers, while others are consistently inept? Why do some people follow their instincts and win, while others end up stumbling into error? How do our brains really work-in the office, in the classroom, in the kitchen, and in the bedroom? And why are the best decisions often those that are impossible to explain to others?
---
By: Seth Godin
Linchpin Summary:
This book is different. It's about you – your choices, your future, and your potential to make a huge difference in whatever field you choose.
There used to be two teams in every workplace: management and labor. Now there's a third team, the linchpins. These people invent, lead (regardless of title), connect others, make things happen, and create order out of chaos. They figure out what to do when there's no rule book. They delight and challenge their customers and peers. They love their work, pour their best selves into it, and turn each day into a kind of art.
---
By: Daniel Pink
To Sell is Human Summary:
According to the U.S. Bureau of Labor Statistics, one in nine Americans works in sales. Every day more than fifteen million people earn their keep by persuading someone else to make a purchase.
But dig deeper and a startling truth emerges:
Yes, one in nine Americans works in sales. But so do the other eight.
Whether we're employees pitching colleagues on a new idea, entrepreneurs enticing funders to invest, or parents and teachers cajoling children to study, we spend our days trying to move others. Like it or not, we're all in sales now.
---
By: Keith Ferrazzi
Never Eat Alone Summary:
Do you want to get ahead in life? Climb the ladder to personal success?
The secret, master networker Keith Ferrazzi claims, is in reaching out to other people. As Ferrazzi discovered in early life, what distinguishes highly successful people from everyone else is the way they use the power of relationships—so that everyone wins.
In Never Eat Alone, Ferrazzi lays out the specific steps—and inner mindset—he uses to reach out to connect with the thousands of colleagues, friends, and associates on his contacts list, people he has helped and who have helped him. And in the time since Never Eat Alone was published in 2005, the rise of social media and new, collaborative management styles have only made Ferrazzi's advice more essential for anyone hoping to get ahead in business.
---
By: John C. Maxwell
The 21 Irrefutable Laws of Leadership Summary:
If you've never read The 21 Irrefutable Laws of Leadership, you've been missing out on one of the best-selling leadership books of all time. If you have read the original version, then you'll love this new expanded and updated one.
Internationally recognized leadership expert, speaker, and author John C. Maxwell has taken this million-seller and made it even better. Why would Dr. Maxwell make changes to his best-selling book?
"A book is a conversation between the author and reader," says Maxwell. "It's been ten years since I wrote The 21 Laws of Leadership. I've grown a lot since then. I've taught these laws in dozens of countries around the world. This new edition gives me the opportunity to share what I've learned."
---
By: Michael Port
Steal the Show Summary:
An inspiring program full of essential advice for spotlight lovers and wallflowers alike that will teach readers how to bring any crowd to its feet.
Every day there are moments when you must persuade, inform, and motivate others effectively. Each of those moments requires you, in some way, to play a role, to heighten the impact of your words, and to manage your emotions and nerves. Every interaction is a performance, whether you're speaking up in a meeting, pitching a client, or walking into a job interview.
---
By: Guy Kawasaki
Rules for Revolutionaries Summary:
Guy Kawasaki, CEO of garage.com and former chief evangelist of Apple Computer, Inc., presents his manifesto for world-changing innovation, using his battle-tested lessons to help revolutionaries become visionaries.
Create Like a God
Command Like a King
Work Like a Slave
---
By: Eric Ries
The Lean Startup Summary:
Most startups fail. But many of those failures are preventable. The Lean Startup is a new approach being adopted across the globe, changing the way companies are built and new products are launched.
Eric Ries defines a startup as an organization dedicated to creating something new under conditions of extreme uncertainty. This is just as true for one person in a garage or a group of seasoned professionals in a Fortune 500 boardroom. What they have in common is a mission to penetrate that fog of uncertainty to discover a successful path to a sustainable business.
---
By: Jim Collins
Built to Last Summary:
Drawing upon a six-year research project at the Stanford University Graduate School of Business, James C. Collins and Jerry I. Porras took eighteen truly exceptional and long-lasting companies and studied each in direct comparison to one of its top competitors. They examined the companies from their very beginnings to the present day — as start-ups, as midsize companies, and as large corporations.
Throughout, the authors asked: "What makes the truly exceptional companies different from the comparison companies and what were the common practices these enduringly great companies followed throughout their history?"
Want to read our analysis of the book? Check out our full summary of Built to Last!
---
By: Barbara Corcoran
Shark Tales Summary:
The inspiring true story of Shark Tank star Barbara Corcoran–and her best advice for anyone starting a business. After failing at twenty-two jobs, Barbara Corcoran borrowed $1,000 from a boyfriend, quit her job as a diner waitress, and started a tiny real estate office in New York City. Using the unconventional lessons she learned from her homemaker mom, she gradually built it into a $6 billion dollar business. Now Barbara's even more famous for the no-nonsense wisdom she offers to entrepreneurs on Shark Tank, ABC's hit reality TV show.
Want to read our analysis of the book? Check out our full summary of Shark Tales!
---
#26 Daring Greatly
By: Brené Brown
Daring Greatly Summary:
Every day we experience the uncertainty, risks, and emotional exposure that define what it means to be vulnerable or to dare greatly. Based on twelve years of pioneering research, Dr. Brené Brown dispels the cultural myth that vulnerability is weakness and argues that it is, in truth, our most accurate measure of courage.
Brown explains how vulnerability is both the core of difficult emotions like fear, grief, and disappointment, and the birthplace of love, belonging, joy, empathy, innovation, and creativity. She writes: "When we shut ourselves off from vulnerability, we distance ourselves from the experiences that bring purpose and meaning to our lives."
Want to read our analysis of the book? Check out our full summary of Daring Greatly!
---
#27 Crush It!
By: Gary Vaynerchuk
Crush It! Summary:
Do you have a hobby you wish you could indulge in all day? An obsession that keeps you up at night? Now is the perfect time to take that passion and make a living doing what you love. In Crush It! Why NOW Is the Time to Cash In on Your Passion, Gary Vaynerchuk shows you how to use the power of the Internet to turn your real interests into real businesses.
Gary spent years building his family business from a local wine shop into a national industry leader. Then one day he turned on a video camera, and by using the secrets revealed here, transformed his entire life and earning potential by building his personal brand. By the end of this book, readers will have learned how to harness the power of the Internet to make their entrepreneurial dreams come true. Step by step, Crush It! is the ultimate driver's manual for modern business.
Want to read our analysis of the book? Check out our full summary of Crush It!
---
#28 Big Magic
Big Magic Summary:
Readers of all ages and walks of life have drawn inspiration and empowerment from Elizabeth Gilbert's books for years. Now this beloved author digs deep into her own generative process to share her wisdom and unique perspective about creativity. With profound empathy and radiant generosity, she offers potent insights into the mysterious nature of inspiration. She asks us to embrace our curiosity and let go of needless suffering. She shows us how to tackle what we most love, and how to face down what we most fear.
Want to read our analysis of the book? Check out our full summary of Big Magic!
---
#29 The One Thing
By: Gary Keller with Jay Papasan
The One Thing Summary:
YOU WANT LESS. You want fewer distractions and less on your plate. The daily barrage of e-mails, texts, tweets, messages, and meetings distract you and stress you out. The simultaneous demands of work and family are taking a toll. And what's the cost? Second-rate work, missed deadlines, smaller paychecks, fewer promotions–and lots of stress. AND YOU WANT MORE. You want more productivity from your work. More income for a better lifestyle. You want more satisfaction from life, and more time for yourself, your family, and your friends. NOW YOU CAN HAVE BOTH–LESS AND MORE. In The ONE Thing, you'll learn to * cut through the clutter * achieve better results in less time * build momentum toward your goal * dial down the stress * overcome that overwhelmed feeling *revive your energy * stay on track * master what matters to you The ONE Thing delivers extraordinary results in every area of your life–work, personal, family, and spiritual. WHAT'S YOUR ONE THING?
Want to read our analysis of the book? Check out our full summary of The One Thing!
---
#30 The Upside of Stress
The Upside of Stress Summary:
You hear it all the time: stress causes heart disease; stress causes insomnia; stress is bad for you! But what if changing how you think about stress could make you happier, healthier, and better able to reach your goals? Combining exciting new research on resilience and mindset, Kelly McGonigal, PhD, proves that undergoing stress is not bad for you; it is undergoing stress while believing that stress is bad for you that makes it harmful. In fact, stress has many benefits, from giving us greater focus and energy, to strengthening our personal relationships.
McGonigal shows readers how to cultivate a mindset that embraces stress, and activate the brain's natural ability to learn from challenging experiences. Both practical and life-changing, The Upside of Stress is not a guide to getting rid of stress, but a toolkit for getting better at it—by understanding, accepting, and leveraging it to your advantage.
---
#31 The Power of Habit
By: Charles Duhigg
The Power of Habit Summary:
In The Power of Habit, Pulitzer Prize–winning business reporterCharles Duhigg takes us to the thrilling edge of scientific discoveries that explain why habits exist and how they can be changed. Distilling vast amounts of information into engrossing narratives that take us from the boardrooms of Procter & Gamble to sidelines of the NFL to the front lines of the civil rights movement, Duhigg presents a whole new understanding of human nature and its potential. At its core, The Power of Habit contains an exhilarating argument: The key to exercising regularly, losing weight, being more productive, and achieving success is understanding how habits work. As Duhigg shows, by harnessing this new science, we can transform our businesses, our communities, and our lives.