How do you go from a being struggling young professional to a successful leader in your industry? Regardless of what field you're in, setting yourself apart from your competition is a challenge. Luckily, if you're in this position right now and don't know what to do, every successful person's career began where you are now and they are sharing the strategies they used to achieve extraordinary levels of success.
When Barbara Corcoran, one of the investors on the show Shark Tank, was in her early twenties, she had failed at over a dozen jobs and was working at a diner waitress. Flash forward a few years and she founded a real estate company that made her one the most successful entrepreneurs in the United States. How did she do it?
In this month's book club book, Shark Tales, Corcoran shares the unconventional lessons that led to her business success and the best advice she's learned from working with the entrepreneurs she invests in.
Here are my favorite lessons from the book.
Style Speaks First
Regardless of whether you think it's fair or vain, people judge you on your appearance more than they do on your resume.  This is because your appearance – both in-person and online – creates your first impression. It doesn't matter how intelligent, creative, or skilled you are; if your first impression says otherwise, it people will struggle to see your full potential.
While polished outfits may not seem like a worthy investment when you're a struggling professional, Corcoran says
"All the best money I spent in business was on things that helped create an image of success."
When she walked into meetings early in her career with people who could help grow her business, people respected her because she looked the part. Not only did she invest in stylish clothes, but she also made sure her business card, documents, and anything else people looked at reflected the powerful image she wanted to convey.
Bonus: If style isn't your strong suit, check out our advice on How to Dress the Part in Any Situation and Ways to Make Your Business Card Awesome.
Deliver Bad News with Bunny Shoes
One of the hardest responsibilities to deal with is delivering bad news. No one wants to hear it and there is a risk that people will take their negative reaction out on you, the messenger.
Luckily, Corcoran has a secret for softening the blow of bad news: deliver it with a touch of humor. When she made the decision that her sales managers needed to fire their lowest performing employees who were holding back the business, she knew it was going to be hard. So, she delivered the list of people who needed to be fired in a pair of pink bunny shoes with a note that said the people on the list needed to "hop on out." The delivery made her managers laugh and took some of sting out of a difficult issue.  
If You're a Workaholic, You're Only Fooling Yourself
When you have big goals and are building your career, it can be tempting to say yes to every opportunity you're given. However, it's a myth that the more you do, the more successful you'll be. At some point, you won't have the time or the energy to do anything well.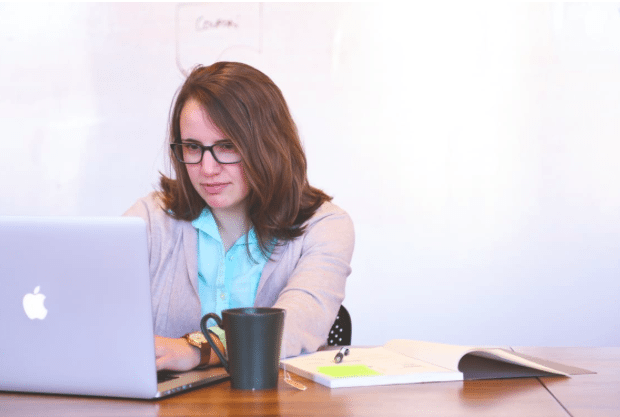 Corcoran learned this firsthand when as, her business grew, she became a workaholic who tried, and failed, to manage everything herself. She explains,
"I realized that in trying to be everything to everybody at my fledgling company, I was only fooling myself."
Many other successful entrepreneurs including Arianna Huffington have had similar experiences of pushing themselves to their breaking point only to realize that the quality wasn't reflected in the amount of work they were doing.
Instead of fooling yourself by believing you can do everything on your own, learn to ask for help and carefully choose what opportunities you take on. When you do this, you'll achieve greater success because you'll have the time and energy to produce extraordinary work.
Learn to Fill in the Blanks
Conventional wisdom says that you should know how to do something before you agree to do it. Corcoran believes just the opposite. She says
"The secret to growing your business fast is not waiting until you are ready."
Whether you are an entrepreneur or a seasoned professional, if you want to take on new opportunities, you're not going to be prepared the moment they are offered and that's okay. The key is to convince the person offering the opportunity that you know what you're talking about. To that, you need to learn to fill in the blanks of what you don't know by focusing on what you do know and reassure the person that you'll succeed. Once you've secured the opportunity, invest 110% of your effort into learning whatever it takes to get the job done.
Corcoran's Recipe for Great Business Partners
It's common knowledge that the people you work with have a huge impact on your happiness and success at work. The question is, what makes a good business partner?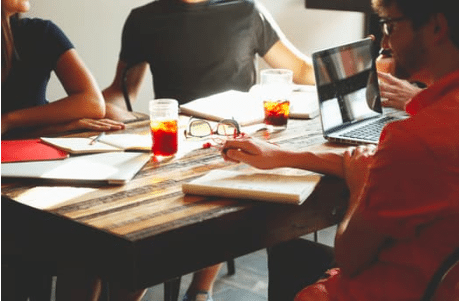 According to Corcoran, there are three simple traits: "good character, lots of enthusiasm, and a genuine sense of thankfulness."
While none of these traits are ones that are typically attributed with success such as expertise or ingenuity, Corcoran believes that those are the characteristics that drive people to be committed business partners who are resilient during tough times.
"Everybody Wants What Everybody Wants"
The secret to making yourself, your product, or anything else seem valuable isn't telling people how great it is. To sell something you need to make people believe that what you are offering is in high demand.
The reason for this because people naturally compare themselves to others so, when they find out that other people want something, they think that they should want it too.
Here how you can do this:
To sell your product or service

use testimonials from previous customers and emphasize how many people have already bought what you are selling.

To sell yourself to a client or employer

mention the great people who have hired you previously or other important people you know to show that influential people want to work with you.
Bottom Line: By showing that other people love what you are offering, you create the social proof needed to convince people that you are worth their money.
To be successful in any career, you need the skills to negotiate for better opportunities, raises, and deals. To help you, we've created:
The Power of Negotiation
---
Do you get uncomfortable asking for what you want?
Do you worry about how much you are worth?
Do you have a hard time saying "no" and standing up for yourself?
Do you feel like you are always getting the short end of the stick?
It's time for you to learn the science of negotiation. No longer lose clients, not get that raise you deserve, and finally, stop being the underdog.
We negotiate all the time — from job interviews to client meetings to mattress buying to getting your spouse to the do the dishes. Everyone needs to understand the dynamics of powerful negotiations.
This class is for you if you:
Agonize about claiming your worth
Have a fear of saying no because you think you might offend someone.
Worry about negotiations because you are afraid they might turn into confrontations
Have a lack of confidence when standing up for what you want.
Are uneasy because you know you could be making more money in your job or business, but you don't know how to ask.