Love is addicting.
The butterflies, the rush of goodness, the feeling that you are floating on top of the world…
Did you know research has identified 3 different stages of love? Not only have we found that there are distinct romantic phases, but they are also tied to different hormones!
Check them out:
Stage 1: Lust
Lust is that wild with desire stage. It is dominated by the sex hormones testosterone and estrogen. Testosterone pumps in both men and women pushing sex drive, attraction and mating tendencies. Both men and women highlight their levels of testosterone and estrogen to show off their fertility and attract a mate. Here is a video on some of the differences between men and women's lust signs:
Stage 2: Attraction
During the attraction phase couples are heady in love and are overcome with their feelings. Typically people can't think of anything else—forgetting to eat and sleep. There are important neuro-transmitters that come into play during this stage.
Dopamine – Is released in our rewards center of the brain and makes us feel like we are winning a prize when we are with our beloved.
Norepinephrine – This is also called adrenalin and it causes us to literally feel our love by getting our heart pumping, making us blush and sweat around our new beau.
Discover how good you are at reading body language of your date with our Nonverbal Quiz.
Stage 3: Attachment
After the wild feelings of lust, and then the excitement of attraction, then comes attachment. The attachment phase helps couples grow bonds and feel connected to each other. It is where people decide to depend on their partner. Two hormones come into play here:
Oxytocin – This is also called the 'cuddle hormone' because it is released when we are touched, make eye contact and feel connected to someone.
Vasopressin – This little chemical comes into play to help us feel long-term connection with someone and preceded commitment.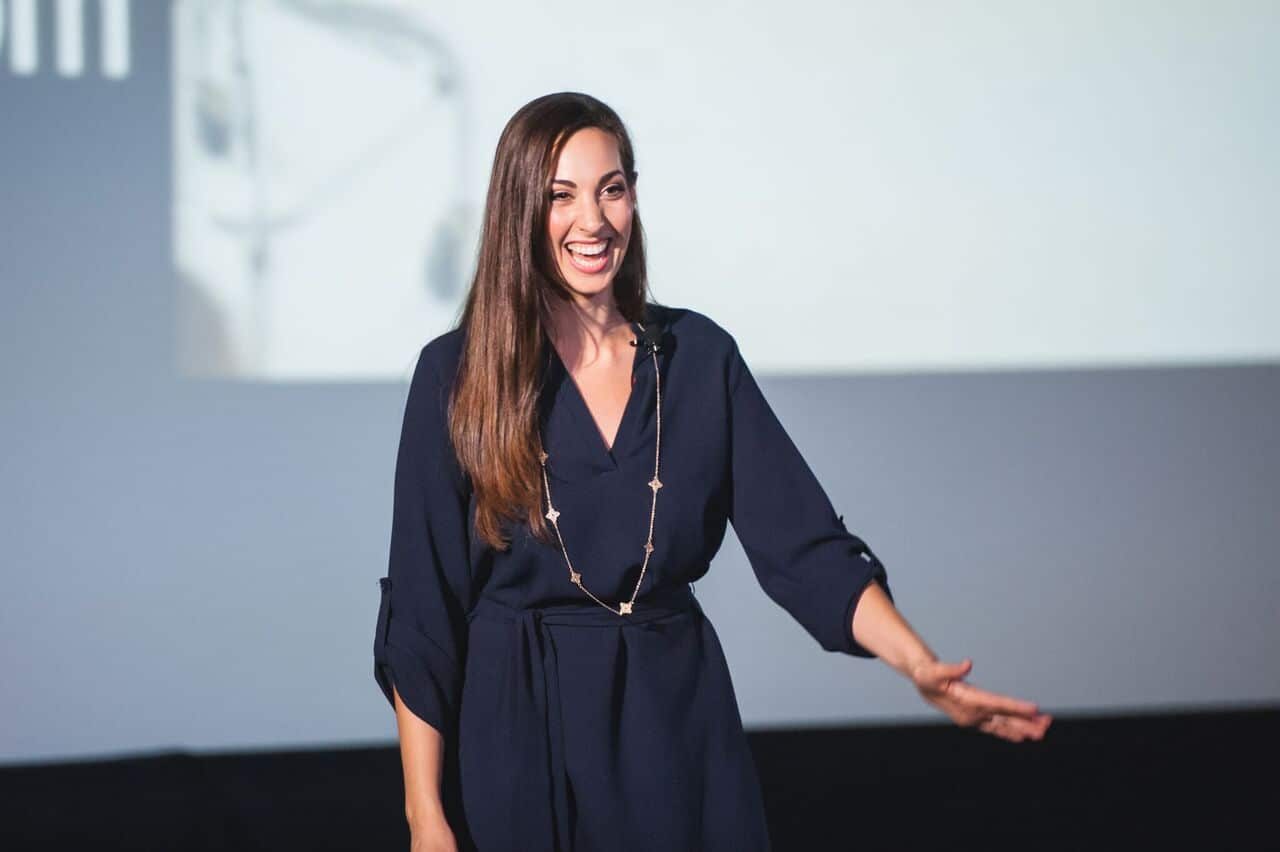 About Vanessa Van Edwards
Lead Investigator, Science of People
I'm the author of the national bestselling book Captivate, creator of People School, and behavioral investigator.
I've always wanted to know how people work, and that's what Science of People is about. What drives our behavior? Why do people act the way they do? And most importantly, can you predict and change behavior to be more successful? I think the answer is yes. More about Vanessa.
Join Over 500,000 Students
Are you looking to kickstart your career? Level up your leadership? Join thousands of students learning to master their people skills and make an impact on the world. And for joining today I'm giving away a free one hour audio training to help you jump start your learning!
On a journey? Choose your path below
10 People Skills You Need to Succeed
Be Confident with Your Body Language
How to Be Charismatic (without being inauthentic)