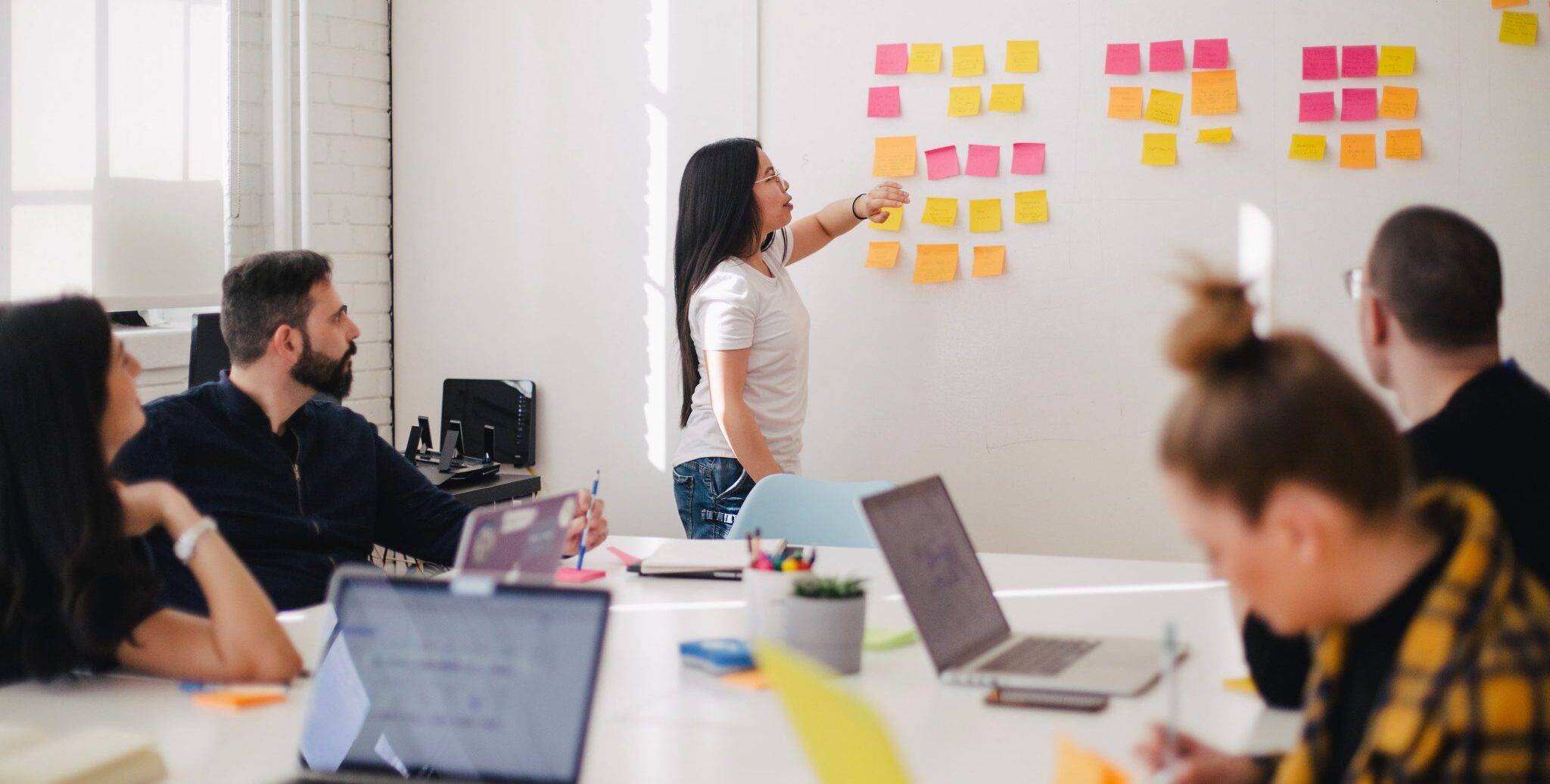 How to become a successful
Entrepreneur
More than a decade ago, I started my first business, and I've never looked back. Now, it's my mission to help aspiring entrepreneurs become successful business owners, side-hustlers and independent entrepreneurs. I've compiled the resources I wish I had when I first started many years ago! 
What are the three levels of entrepreneurship?
I find there are three levels of entrepreneurship. Which level resonates with you?
Daydreamers
This is a very important stage of entrepreneurship. This is when you only have the seed of your idea or product. At this phase, you are gathering resources, researching your market and laying the groundwork for a successful business.
Side Hustlers
The moment you begin your first business, it becomes a side hustle. This could be ordering your first business card, buying a domain or telling your first friend about your new venture. This is the level where you start to build your business.
Entrepreneurs
The final phase is when your identity begins to change. You begin to associate and identify with your business or product. You feel every success and every failure. It's also when others in the community begin to ask about how business is going and become more invested in your success.
How to Become an Entrepreneur
Step #1: Master Your Networking Skills
The very first thing entrepreneurs need is a robust, vibrant, active network. This means knowing how to cold approach new people, attend networking events and create new contacts from nothing. In this guide, I will show you:
Where to stand at a networking event
The best opening line when meeting someone new
How to carry on a fascinating conversation
Step #2: Stand Out With Your Business Cards
An often overlooked part of your business's first impression is your business card. It's an incredibly important entrepreneurial asset. You have two goals with your business card. First, give someone a quick introduction to who you are and what you do. Second, don't bore them to tears.
In this article, I share five steps to make your business card stand out and share real examples for your inspiration.
Step #3: Be Contagious
True leaders make an impact on everyone they meet. I share this principle in my TEDx London talk and invite you to use these same principles in growing your business.
Step #4: Communicate Confidently With Phone Strategies
Do you cold call? Do you do conference calls? Do people ever ask you to "hop on the phone?" Whether you love or hate phone chit chat, you'll be using it frequently as an entrepreneur.
First, let's conquer your phone anxiety. I'll give you my science-backed steps to come across poised and confident.
Second, I want to examine your vocal power. Most of us do not like the sound of our own voice. I'll show you how to change this for all your business calls and in-person meetings.
Step #5: The Secrets of Success
Being successful isn't just about money or fame. It's about personal fulfillment. Successful people know what makes them feel the most fulfilled and realize that success isn't the finish line—it's just a process.
Step #6: Make Conferences Worth Your Time
Every entrepreneur receives the same piece of advice, which is to say "yes" to everything. This means your schedule quickly can become chock-full of trade shows, conferences and industry events.
But the big question is — are they worth the time and money? The answer can be yes if you take a systematic approach to your conference attendance.
I've attended many conferences and put my best tips for maximizing your time into this guide.
Step #7: Captivate Everyone You Meet
Entrepreneurs never know when they're going to stumble upon their next big opportunity. This is why it's essential to have a system for capitalizing on every interaction you have.
In my national bestselling book, Captivate: The Science of Succeeding with People, I give you a science-backed framework for making a great first impression, leveling up your charisma and making every conversation count.
Step #8: Be A Better Leader
Whether you're a team of one or already hiring, every entrepreneur needs to master the fundamental principles of leadership. In this guide, I share my 15 leadership skills every entrepreneur should have in their toolbox.
Leadership doesn't just take one form. Being a CEO is only one way leaders take charge. We also can be leaders on social media by inspiring people with our posts. We can be leaders in our family by being role models for our children. We can be leaders at events by connecting people. We can be thought leaders by sharing and writing our ideas.
To be a leader you need to develop your influence. This is a mindset as well as a skillset. I want to teach you both.
Step #9: Productivity is Key
The first lesson you learn as an entrepreneur is you have to do a little bit (or a lot) of everything. From stuffing envelopes to answering phones and emails to juggling a long to-do list. So, entrepreneurs often risk burnout. Productivity is an essential skill for all entrepreneurs.
If you want to maximize your day and grow your business quickly, you need to learn how to schedule your time, master your to-do list and work at optimal levels.
In this guide, I share 14 unique productivity tips so you can be more productive with less effort.
Step #10: Pitch Like You're On Shark Tank
The Science of People lab analyzed all 495 pitches on Shark Tank, looking for patterns. We wanted to know if there was a difference between pitches from entrepreneurs who landed deals with the sharks and those who didn't. We found some fascinating facts you can use for your next pitches, investor meetings and presentations.
Step #11: Learn the Science of Teams
Understanding and leveraging team dynamics is an incredibly advanced entrepreneurial skill. On a great team, members respect each other, can share ideas openly and get more done together. There is a science to understanding, hiring and managing successful teams.
Step #12: Share Your Why
It took me a long time to share my entrepreneurial journey. This is the most personal presentation I've ever given. In it I share an inside look into how Science of People got to where it is today, and why there really aren't any shortcuts to business success. I hope it inspires you.
Step #13: Brush Up On Your Public Speaking
Understanding and leveraging team
Public speaking isn't just about delivering an impactful TED Talk. Entrepreneurs are asked to give impromptu speeches all the time. From introducing yourself at a Meetup, to toasting an investor, to explaining your business on a conference call.
Any time you share your business idea with another person, how you talk is just as important as what you say. Make every word count with our public speaking guide.
Step #14: Invest In Your People Skills
If you made it this far in our guide for entrepreneurs, you're off to a great start! You can take your new skills to the next level with our advanced, science-backed soft skills course. I put our most advanced strategies into 12 master-level people skills. These are essential for entrepreneurs who depend on their connections to enable their business to thrive.
Take Your Entrepreneurship To the Next Level
Science of People can help you take your ambition for entrepreneurial success to a new level. Check out our professional training options.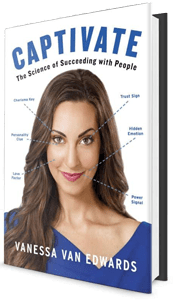 Captivate: The Science of Succeeding with People
This is the first comprehensive, science-backed, real-life manual on human behavior and an entirely new approach to building connections.
Advance Your People Skills with People School
Intensive online training to level up your charisma, communicate powerfully, and take command of your presence.
AS FEATURED ON