The Science of Twerking
…in under 2 minutes
In this video im going to break down the science of twerking…because, why not?
Twerking: v  When a dancer shakes her hips in an up-and-down bouncing motion, causing the dancers buttocks to shake, wobble, and jiggle (Thank you, Wikipedia.)
The question is why do people go so crazy over twerking?
To answer let me show you the 3 scientific principles behind the twerk.
The 3 Scientific Principles of Twerking
1. Shape Shifting
Men love the roundness of a woman's body. The only thing they love more than the roundness of a woman's rump is the jiggling of a woman's butt—and twerking showcases both.
2. Babies Anyone?
Twerking puts a woman in the prime mating position. Ya you know the one I mean. So instinctively men and women know that canine style stance is great for making babies.
3. What the What!?
Our brains love seeing unusual and bizarre things. Twerking is definitely not… something we normally see.
Alright that's all I got for you today. You know how we love bringing science to the people. And this has been your daily dose of bite-sized science. One more thing, can you send this video to someone who could use a laugh. We love spreading the science cheer.
More Twerking: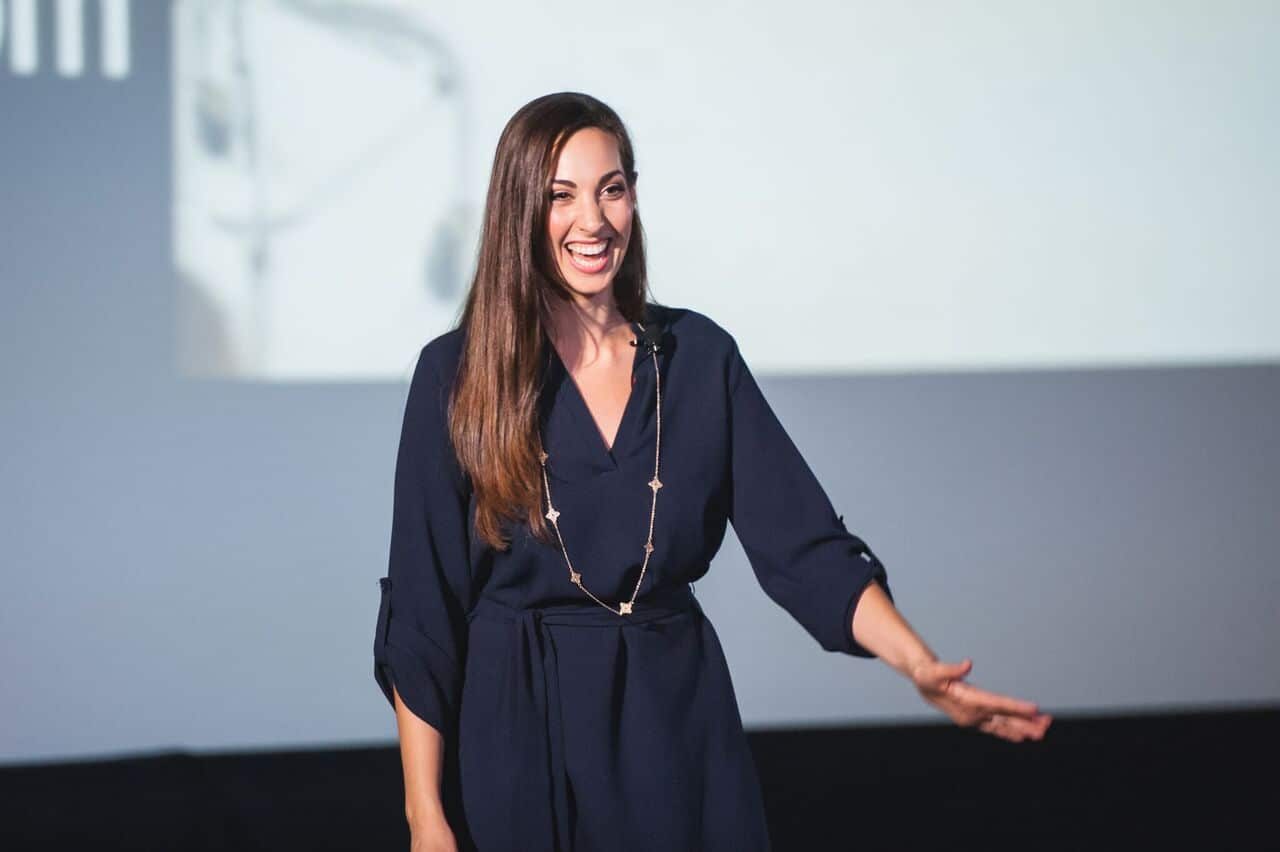 About Vanessa Van Edwards
Lead Investigator, Science of People
I'm the author of the national bestselling book Captivate, creator of People School, and behavioral investigator.
I've always wanted to know how people work, and that's what Science of People is about. What drives our behavior? Why do people act the way they do? And most importantly, can you predict and change behavior to be more successful? I think the answer is yes. More about Vanessa.
Join Over 500,000 Students
Are you looking to kickstart your career? Level up your leadership? Join thousands of students learning to master their people skills and make an impact on the world. And for joining today I'm giving away a free one hour audio training to help you jump start your learning!
On a journey? Choose your path below
10 People Skills You Need to Succeed
Be Confident with Your Body Language
How to Be Charismatic (without being inauthentic)