Friendship is by far the most important indicator of happiness. Research is clear: Friendship benefits your health, longevity, and professional success.
But it can be super hard to make friends after being socially isolated, shifting to remote work, or moving to a new place.
If this is you, you are not alone! Despite our digital connectedness, our society is as lonely as ever.
It can be tough to make friends. But don't worry—there are accessible apps you can use to make some great friendships.
There is a way to use the internet to fuel deep friendships IRL.
Here are 15 of our favorite apps to meet like-minded people online.
Friendship App Quick Picks
If you don't want to swipe right and judge people right off the bat, or you fear awkward one-on-one interactions, Meetup is the friendship app for you. This is an online app focused on facilitating real-life connections.
Meetup brings together like-minded people in social settings like workshops, gatherings, group activities, and beyond. You can find something for just about everyone, even if you feel socially awkward at first.
Pro Tip for Introverts: Surveys show that introverts are more likely to meet new friends when others introduce them. While a group setting may seem scary or intimidating, it could actually be the easiest way to find a new friend group because you automatically have something to talk about (the hobby you're meeting up to do).
Suppose you are a little shyer or like to take your time before jumping into a new friendship. In that case, Yubo offers a simple way to explore, match, chat, and even use their catfish-proof live video streams right inside the app.
Since Yubo's target market is teenagers and young Millennials, it is usually super safe and one of the best apps to make friends under 18—as long as you have parental consent.
The friendship app equivalent of the Bumble dating app, Bumble BFF, is popular amongst millennials for its swiping and matching features. The app is excellent for people who want to build new friendships in their area.
Enter your bio, interests, and location, then scroll through some potential peeps to add to your friend group. Unlike dating apps, anyone can reach out to make the first (platonic) move. Chat in the app, meet up for coffee, and hopefully laugh your butts off together!
Want to truly master your charisma? Check out one of the books below to level up your game: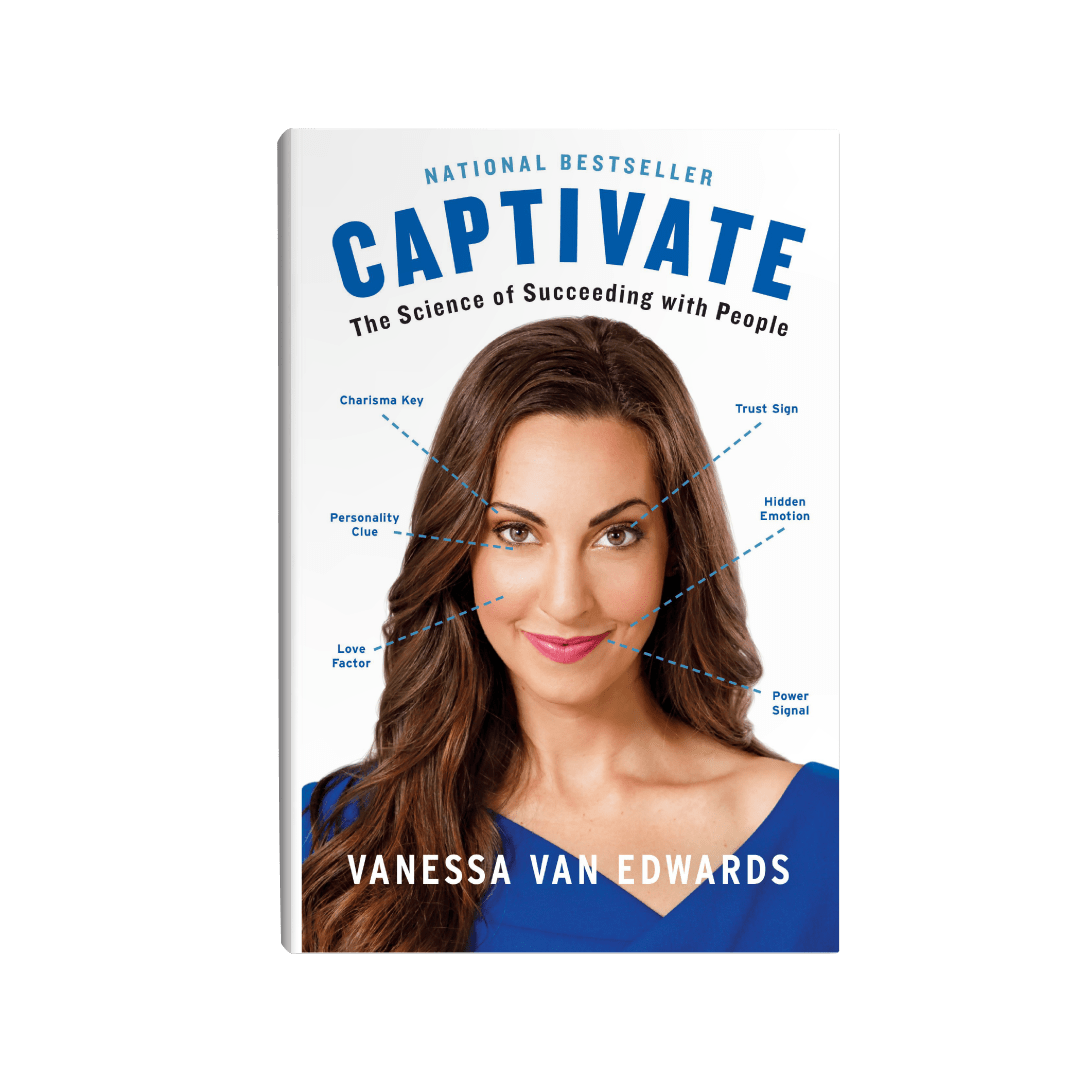 Succeed with People
Master the laws of human behavior and get along with anyone, increasing your influence, impact, and income as a result.
Unlock the Secrets of Charisma
Control and leverage the tiny signals you're sending—from your stance and facial expressions to your word choice and vocal tone—to improve your personal and professional relationships.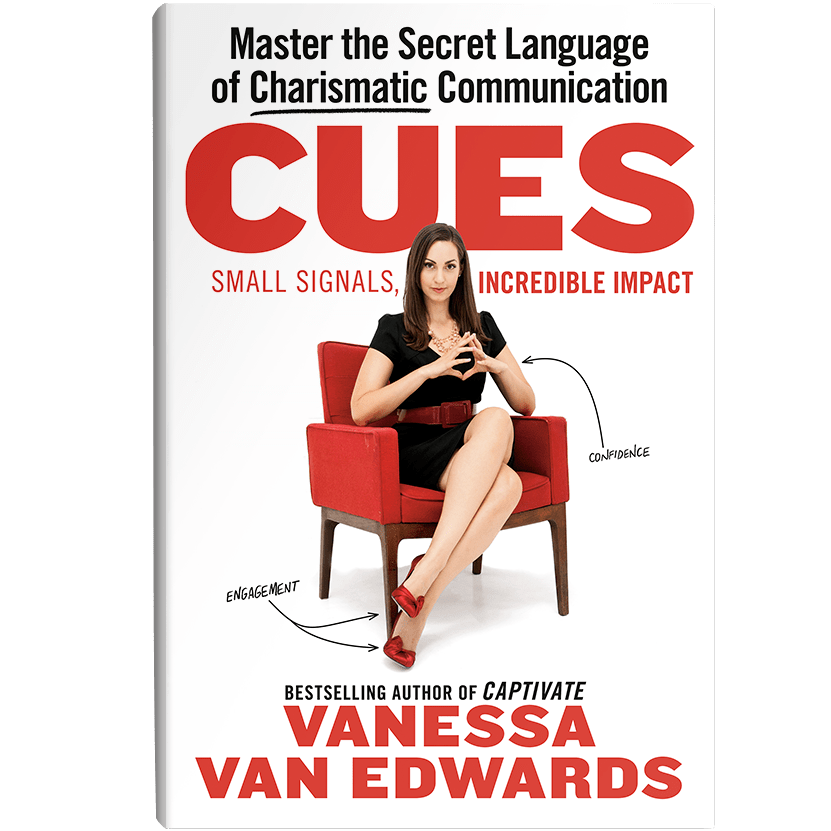 If you're looking for the "Tinder for (Girl) Friends," you need to download this app ASAP! Founded by women and for women, Hey! VINA is all about women's empowerment and collaboration.
This female-only social experience brings women together based on lifestyle and passions. They even offer quizzes, advice, and articles about growing into the best version of yourself as an independent woman.
Pro Tip: Finding potential new friends and chatting on an app is only the first step. You have to know how to connect with them IRL! If you feel like you need to overcome post-pandemic social awkwardness, you're not alone.
Luckily, rebuilding your social skills is like going to the gym after a prolonged break. It might take some effort at first, but soon enough, you'll get back in the groove of things.
Another Tinder-inspired friendship app, this one's for any gender or age range. You are only shown people with at least one thing in common with you, and you can swipe left or right on potential friends. Chatting is accessible inside the app or by switching straight over to Snapchat.
Pro Tip: When it comes to social skills, making real connections on a friendship app is a lot like having a face-to-face conversation: you have to express genuine interest in the other person!
People love to talk about themselves and feel like you're interested in what they have to say, so be sure to ask lots of questions and skip the small talk.
Easy Questions to Ask When Chatting on Friendship Apps:
Where did you grow up?
What are you most excited about lately?
What's your favorite spot to hang out around town?
Are you into [reference a book, musician, sports team, etc. related to your shared interest]?
What do you do for a living? Do you like your job?
Where is your favorite place you've visited?
Don't forget to ask follow-up questions to demonstrate that you're actually paying attention (whether in chat or IRL) For example, "you mentioned you went to a festival, what kind of festival was it? Was it fun?"
Sometimes new friends are closer than you think. Nextdoor is on a mission to build community within neighborhoods and apartment buildings. This private social networking app lets you find people in your neighborhood through a secure, verified user base.
You can chat, host get-togethers, buy/sell items, and more. Nextdoor is perfect for families who just moved into a new home and want to get to know their neighbors without knocking on any doors.
Research shows that exercising with a friend promotes more motivation and healthier lifestyle habits. Atleto is an app that builds on this "exercise contagion" phenomenon by bringing together athletic people to #sporttogether and coordinate group fitness activities.
This app is like a blend between Meetup and Tinder. You can choose from over 40 sports and find your community of people who like to get their sweat on.
If you love to write as much as we do, pen paling can be a great way to make new friends! Skip the tedious paper, pen, and mailing, and jump straight into Slowly, which introduces you to potential new friends all around the globe.
And it's not just completely random strangers, either. The app pairs you up with potential friends by matching your potential interests—so if you're into dancing, cooking, and traveling, you're bound to find someone across the globe with similar interests!
This app (for extroverts) is all about talking with people via text or voice chat (but you don't have to give them your phone number!). You can get a feel for a potential friend in the app before any awkward face-to-face interactions. Chatting with new people has never been so easy (or intriguing)!
If you've been struggling to learn that new language all alone, help is on the way! With Tandem, you can connect with like-minded language learners from all around the world. Share your English with Japanese learners, for example, and teach each other native lingo for free.
Tandem is a great way to make friends—and also you may have someone to visit across the world as well!
The creators of Peanut wanted to create a networking app for moms to find and support each other. Studies have shown that social support is one of the most important ways to prevent and overcome postpartum depression. The app is filled with chat rooms, group conversations, knowledge sharing, and community meetups. No woman should go through motherhood alone!
Studies show that we're hard-wired to seek out people similar to us. Suppose you're sick of boring surface-level conversations. In that case, Friender solves that problem quickly with an algorithm that only matches you based on your favorite activities and interests. This swipe-based friend-finding app makes it easy to strike up conversations that you care about.
Pro Tip: If you feel like you don't have many hobbies or interests to even type into an app, one of the easiest ways to start is by trying out new hobbies.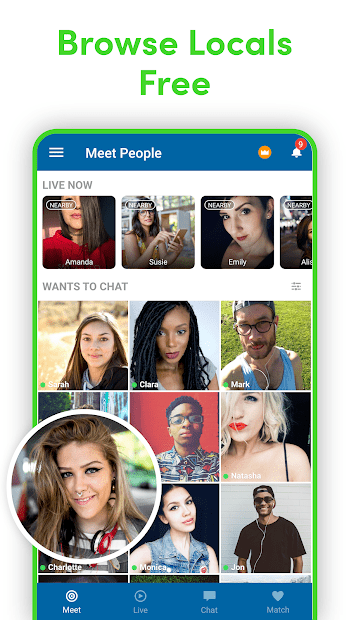 Skout started back in 2007 to help people meet both friends and potential dates. The matches are based on geographic proximity and preferences. It's perfect for meeting people while traveling, moving, or entering a new chapter of life. One of the best features is the ability to discover people directly in your vicinity by checking into a location and seeing who else on the app is there.
Think streaming oasis for fan groups and hobbyist communities. Though it started as a gamers' paradise, Twitch has broadened to everything from makeup artists to wellness consultants to sex columnists. If you love live streams, you can find friends and fans with mutual interests in just about any category.
Dogs are great companions, but sometimes it's nice to talk to humans, too. This app connects pet owners to meet up at dog parks or walk with their pups. You get to set up doggie play dates and find new friends at the same time! It's a win-win.
FAQs
Where can I make new friends?
Do you ever wish making friends as an adult was as easy as it was when we were kids? You could just go up to someone your age and ask, "do you want to be friends?"
These days, you can skip the awkward question and just initiate a conversation or hang out online.
Is there a Tinder for friends?
It can be hard to figure out where to make quality new friends with all the false personas presented on social media and the endless stream of parties and nightlife scenes. Sure, there are dating apps, but what about down-to-earth platonic connections with people who share your interests? Like a friendly Tinder? Thankfully, that exists, too!
What is the best app to make friends?
Meetup, Yubo, and Bumble BFF are the top 3 apps for making friends online. These are all interest and hobby-based apps that connect you with like-minded people in your area.
What are the best-proven ways to make new friends online?
If you want to skip the awkward small talk with random strangers on the street and make new friends that you're interested in, you can start right from your couch with a friendship app. Every day, thousands of people are forging new connections and communities online and translating them into face-to-face friendships.
Now, Start the Conversation!
OK, you've got a friend date, but now what? You have to make great conversation. Try one of our 57 Killer Conversation Starters to skip the awkwardness and (hopefully) forge a new friendship.