Today, you have the power to choose what you learn and the growth you attain. Setting professional development goals will give you a roadmap to success.
What Are Professional Development Goals?
Professional development goals help you create a strategy for professional success. These goals pave the way to achievement and keep you focused on your end goal. Good professional development goals will continue to push you forward, regardless of your present or future career.
If you struggle to set goals, our free class on goal setting will give you a fresh perspective and step-by-step help for setting goals.
How to set SMART Goals you can accomplish
The key to setting good goals is to make them SMART.
SMART goals are specific, measurable, attainable, relevant, and time-bound.
Here are some examples:
Specific: Start each morning with 45 minutes of focused work time to improve time management.
Measurable: Learn how to use our data management tool in the next 3 weeks and use the tool to create at least 2 reports.
Attainable: Join a local book club in the new year to expand my horizons and meet new people. I always have less on my plate at the beginning of the year, so this is a realistic time to add something to my schedule.
Relevant: In the next quarter, turn in all deliverables at least 2 days before they are due. This will add leverage for negotiating a raise at my annual review at the end of the quarter.
Time-bound: Sign up for a communication skills course and complete it 2 weeks before the end-of-year event I will be presenting at. Spend 2 weeks practicing using the skills I've learned.
Before you get SMART, think about these things:
What are my values?
What do I hope to accomplish in the future?
What steps do I need to take now?
How can I grow in my current role?
What skills do I need for the future I've envisioned?
Write down the answers to these questions to develop a clear and strategic path to success. Once you have the answers, you can get SMART and write goals that will push you forward.
12 Professional Development Goals & How to Achieve Them
Not sure what goals to start with or what goals will help you achieve success? We've got 12 professional development goals to make goal setting simple.
Plus, don't miss the 25 goals we've prewritten for you towards the bottom of the article!
3 Goals to Expand Your Knowledge
Learn New Technical Skills
If you feel like a dinosaur or regularly face tasks you don't have the skills for, don't be discouraged!
The work world is constantly changing, and the most valuable workers of tomorrow are those who are willing to be agile and flexible, constantly honing and refining their skills.
Pro Tip: Not sure what technical skills to learn? Ask your manager what skills they'd like you to gain or do a search for "most important skills to learn for ____ (insert the date of the following year)." Then look for skills most relevant to your workplace that you can master.
Action Step: Ask your workplace whether your job offers any training or even reimbursement if you decide to take classes. And don't underestimate the power of free workshops and webinars.
Sample Goal + 3-Week Plan:
Identify a technical skill I'd like to learn and consider how it relates to my current or future goals.
Week 1
Find out what is available at work or what reimbursement is offered for professional development training.
Week 2
Search for workshops or webinars on this training.
Save a couple of YouTube videos on the topic.
Reach out to 3 people with knowledge about this topic. Ask them to refer me to more learning resources or meet for coffee to share some of their knowledge.
Week 3
Sign up for a training program or workshop.
Set a goal to implement new knowledge after the training.
Get a Professional Certificate or Degree
It's never too late to pursue formal education.
The question is, do you need a full degree? Professional certificates may provide you with the knowledge you need without the time and financial investment of a full degree.
You might consider more education if:
You've always wanted to finish your degree
Have you suddenly found yourself on a new career path than you expected
You want to beef up your credentials
You're preparing for a career change
You want a competitive edge
Professional Certificate Fast Facts:
Professional certificates are a shorter length of study than a degree to provide you with skills for a specific topic.
Some professional certificates require you have a degree already, while some do not have prerequisites.
Many professional certificates can be completed online.
Types of Certifications to Consider:
Project Management
Business Analysis
Supply Chain
Marketing
Human Resources
Sales
Accounting
Health Care
Pro Tip: Some employers offer tuition reimbursement if the degree you are pursuing is relevant to your job. Check with your manager to find out about available options and what requirements may be involved (e.g., remaining with the employer for x amount of years, etc.).
Join (or Start) a Book Club
As a career professional, do you ever feel like you live and breathe work? A book club can help you gain new perspectives and challenge you to interact on topics outside your daily work.
Expand your professional development by expanding your reading list and discussing it with a group.
"Book clubs…force you to engage on new and interesting topics, and they do so by listening to people who think differently than you."

—John Coleman, Harvard Business Review.
Pro Tip: Ask at your library, independent bookstore, or community center to find out what book clubs are available in your community.
3 Books We Loved This Year (That Aren't Business- or Communication-Related):
A beautifully written personal narrative that weaves nature, literature, and loss into an elegant model for facing hardships and pain.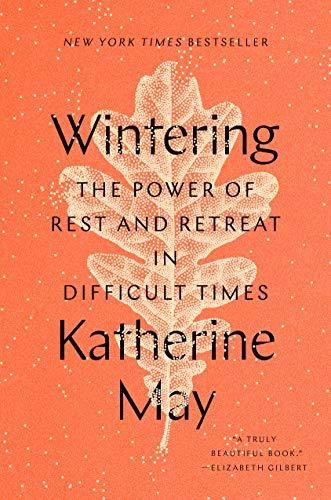 And a Dog Called Fig: Solitude, Connection, the Writing Life by Helen Humphreys
Helen Humphreys has a remarkable way of taking you on the journey with her. This quality, combined with her precise and beautiful prose about the writer's life, captured our attention this year.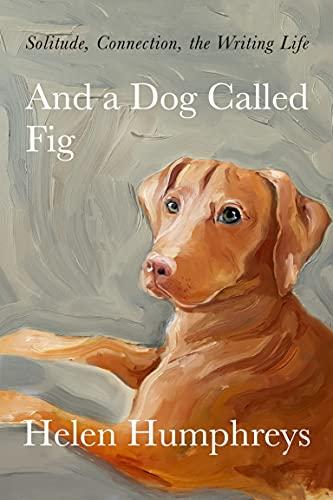 The Waiting by Keum Suk Gendry Kim, translated by Janet Hong
This graphic novel tells the poignant story of one woman who was separated from her family because of the Korean War. You'll experience the poignancy and pain of one woman's 70 years of waiting in a way that only a graphic novel can portray.
Get 31 More Book Recommendations
3 Goals to Improve Your Communication
Acquire Soft Skills
In this LinkedIn survey, 91% of recruitment professionals agree that soft skills are at the top of what recruiters will look for in the future. If you're worried about becoming obsolete or being replaced by AI, soft skills are job security that you can't overlook.
These are the soft skills crucial to success.
Social assertiveness
Confidence
Interpersonal communication
Speaking rate and resonance
Likability
Decoding emotions
Being influential
Action Steps:
Make a list of soft skills that you'd like to improve. Still, trying to figure it out? Ask your manager, close friends, or mentor.
Start with one skill, and create SMART goals around that skill.
Let's say you choose decoding emotions. Here is a sample goal and plan for learning this soft skill:
In 3 months, I will improve my ability to decode emotions during work meetings.
Take the facial expressions test by the end of the week to find out how good I am at reading basic emotions.
Watch 3-6 videos on decoding emotions by next week. Take notes on anything that stands out or is confusing. Secrets to Decoding Facial Expressions, How to Ready People: 7 Cues,
How to Read Faces When Wearing a Mask. After watching the videos, be more intentional about watching people's faces and try to decode emotions.
Spend a week people-watching, making more notes about when I feel confused by an expression and what emotions I easily identify.
After meetings, I will write down emotions I've identified in others and note which people are harder to read. I will observe them outside of meetings and see if their facial expressions are easier to read in different situations.
Order Cues by Vanessa Van Edwards by the end of the day today.
Build Your Network
If you view networking as a necessary evil, it's time for you to discover the fun and potential of building your network!
"Networking is responsible for the success of 78% of startups."
You don't have to restrict networking to only formal networking events. The whole point of networking is to make connections with like-minded individuals. Try to attend local events in your community and make natural connections with the people you meet.
Quick Tips:
Approach networking as a chance to meet interesting people
Plan to learn something new
Ask questions that allow others to share their expertise
Set a specific goal of what you hope to get from the event
Prioritize virtual networking as well as in-person events
Action Steps:
Sign up for at least 1 networking event in the next month.
After the event, send a quick email to each person you connected with. If they are on LinkedIn, make sure to connect there, also.
If you really resonated with someone, ask them to meet you for coffee or a virtual chat. Have something you can ask them, like these questions we recommend asking a mentor.
Regardless of whether you meet again in person, reach out to your contacts at least once a quarter.
Repeat! Aim to attend an event every 1-3 months.
"When you learn how to network, it doesn't just improve your career—it improves your personal life, too."

—Vanessa Van Edwards, Science of People
Develop Emotional intelligence
Emotional intelligence is your level of self-awareness, self-regulation, empathy, motivation, and social skills.
If this sounds more like a self-help wish list than a strategy for career development, check out these stats:
According to a 40-year study, emotional intelligence is a higher predictor of success than IQ.
PepsiCo managers with high EI levels outperformed annual targets by 15–20%. 93% of Motorola employees became more productive due to emotional intelligence programs.
Industries worldwide are beginning to realize that emotional intelligence greatly impacts productivity and success.
"Emotional intelligence is critical in building and maintaining relationships and influencing others—key skills that help people throughout their career and wherever they sit in an organizational structure,"

–Margaret Andrews, Harvard Instructor of Emotional Intelligence in Leadership
Steps to Emotional Intelligence:
Next time you make a mistake, acknowledge you were wrong and then look for what you can learn from the experience.
When you aren't sure what you feel, start a journaling practice to grow your self-awareness.
If you normally freak out in stressful situations, take a calming breath before responding. Listen first instead of lashing out verbally or working everyone else into a frenzy with your verbal tirade.
If you easily criticize others, try asking non-judgmental questions to better understand the other person.
Want more tips? Get our guide on 10 Emotional Intelligence Traits to Master for Self-Growth.
3 Goals to Advance Your Leadership Skills
Optimize Your Weaknesses
Good leaders are aware of their weaknesses and limitations.
Great leaders understand that weaknesses are just an opportunity for growth.
So what are your weaknesses? Make it a goal to identify and optimize your weaknesses, becoming a better leader.
Ask yourself:
What are things I avoid doing that would benefit me?
What are things I do all too often that are harmful/hurtful to myself or others?
Make a list of these weaknesses, but frame them as opportunities.
Instead of, "I'm bad at trusting my employees," try, "I want to do better at trusting my employees."
Common Pitfalls for Leaders:
Being overly critical
Black & white thinking/only seeing your perspective.
Not communicating openly
Miscommunication
Taking on too many tasks
Being too controlling
Being too passive
Inflexibility
How do you turn these weaknesses into strengths? Identifying weaknesses is the first step.
From there, it's important to understand why this is present in your life.
Are you overly critical because you see potential in your team and think criticism is the way to push them to greater things?
Do you micromanage because you feel out of control in your personal life and need to know you have power over something?
Are you too passive because you fear making the wrong decision?
While these are legitimate concerns, they don't legitimize the resulting behavior. Does that make sense? Let's put it another way—your fears, insecurities, and past experiences are valid, but you still have the choice (and responsibility!) to treat others with kindness and respect.
Reshape your behavior today to match your values and vision for tomorrow.
After you identify your weaknesses and explore what might be the cause of that behavior, it's time to do something about it! Set small goals that will help you make better decisions in the workplace.
Sample goal: I will build a habit of being less critical of my team. I know I am most critical at the end of projects when we review what they have completed. Instead of cutting them down verbally, I will prepare questions to facilitate open communication. When I feel critical, I will choose to listen instead of speak. When I give feedback, I will start with 2 positives and then share constructive criticism. For help and accountability, I will ask my assistant after meetings to give me feedback on how I am doing with my tone, word choice, and body language.
Be More Creative
You don't have to pull out the colored pencils and adult coloring book for this one unless you want to!
Being more creative is a skill that ALL leaders need to cultivate. Creativity strengthens problem-solving, cognitive flexibility, and communication.
"According to a study by Andersen Consulting, the stock price of companies perceived to have creative leadership grew 900% over a 10-year period, compared with just 74% growth in companies perceived to lack creative leadership."

–Emmanuel Agbor, Journal of Strategic Leadership
Creativity in leadership means:
Tapping into employees' full potential. This includes listening to the perspectives and ideas of anyone on the team, regardless of seniority or job title.
Promoting innovation through collaboration. You may prefer being a lone wolf, a brilliant innovator who stands alone against the forces of evil. But the truth is, your team is there for a reason. Creative leaders accept that innovation happens as a team.
Facilitating diversity of thought. When was the last time you listened to someone's opposing views without spending the whole time crafting your rebuttal? Creativity makes room for people from different departments, disciplines, cultures, and ideas.
Creating a safe space for growth. As a leader, you aren't just responsible for the bottom line. You're responsible for the people you are leading. Are you giving them a safe space to grow? Creativity in leadership is when you acknowledge your responsibility to your team and are willing to promote their growth.
Action Step: Identify one area of creative leadership you'd like to work on, and then set a goal to facilitate your growth.
Learn Cross-Cultural Communication
While cross-cultural communication can be challenging, it is also incredibly rewarding. Meeting with people of differing backgrounds and nationalities can expand your worldview.
The most important advice we can give you is to do the research. There is so much to consider when communicating with other cultures!
Who should be introduced first?
How should we greet each other?
Should we talk about business first or have a long friendly conversation?
What gestures or nonverbals (such as eye contact) could be perceived as offensive?
Am I communicating respect and assertiveness or aggression and hostility?
When you look at cross-cultural communication as a whole, it can feel overwhelming. Instead, think about it in terms of what appointments and interactions you know are most immediate. Are you meeting with someone on your team from a different culture? Planning an international trip? Meeting via Zoom with someone in another region? Prepare for each of these things as they come up.
Action Steps:
When planning your holiday party or other food-based events, consider religious dietary restrictions such as halal and kosher.
Avoid using slang, jargon, or speaking too fast when communicating with someone who isn't speaking in their first language.
Recap what you discuss in meetings to confirm everyone is on the same page. But remember, some cultures expect to give a response after some time of consideration and may not be open to reaching a conclusion at the end of a meeting.
Research communication before traveling to another country. Make notes, and keep those on hand to remind yourself.
Work to understand your team and learn how they respond to different communication.
If you notice someone on your team regularly responds to you in a way that doesn't make sense, there may be cultural miscommunication. Have an open conversation to ask them whether you've done anything to offend them.
Pro Tip: Approach cross-cultural communication with humility and genuineness. If the other person senses you are trying your best and willing to learn, they will probably be more likely to make acceptions for you or overlook offensive behavior. But please DO try! Don't wait for others to do what makes you feel most comfortable.
One last thought on this subject, don't assume that ethnicity = culture or that you share a culture because you are from the same country. Many people have grown up in a culture different from their ethnicity, and every country has many subcultures. Cross-cultural communication may require you to check some of your preconceptions at the door and be willing to engage in life-long learning.
Sample Goal: Research business communication in Singapore this week to prepare for a Zoom call next week with Singaporean clients. Identify potential scenarios that will come up on the call and have notes on hand to aid me during the conversation.
3 Goals to Push Yourself to Grow
Find a Mentor
Finding a mentor should be a top priority for you this year! A mentor can help you keep on track with your career development goals and may give insight into what goals will help you succeed.
When you look for a mentor, look for someone who will share their wins and losses. You can learn so much from people willing to share the truth about what it took to get to where they are.
Action Steps:
Write down the answers to these questions.
What are you looking for from a mentor?
What are your goals?
Who do you admire?
What do you have to offer?
Identify one person you'd like to approach and set a deadline to email them.
Take a soft approach, don't ask them right away to be your mentor. Instead, spend some time with them, ask them questions, and follow up on their recommendations.
Pro Tip: Ask your mentor good questions! Here are 5 questions to get you started
What expectations do you have for me as a mentee?
How can I best be prepared for our meetings?
Who was your best boss? What made them great?
Have you ever gotten a job you weren't qualified for? What did you learn from that experience?
How do you help a team develop rapport and trust?
Sample Goal: Identity what I want in a mentor, who I can pursue to mentor me, and develop a healthy working relationship together by the end of the quarter.
Need more? Check out our 84 Killer Questions To Ask A Mentor For Better Self-Growth!
Create a Portfolio
You should still have a career portfolio even if you're comfortable in your job and don't anticipate a career move anytime soon. Like your resume, keeping your portfolio updated will help you be prepared for anything and ready for opportunities when they come.
Plus, it's much easier to update your portfolio as you go than retrospectively!
A work portfolio should be a showcase of your best work. You'll include some of the things you have on a resume, such as work skills and work history. Some other things to include in your portfolio are your personal vision, curated examples and samples of things you have worked on, and accomplishments and awards.
Pro Tip: Keep a file called "Work Portfolio" on your computer. Drop those files into your portfolio folder whenever you finish a project, write a report, or get positive feedback from a client. Not everything will make it into your official portfolio, but keeping a record of everything you might use is important. Plus, scanning those documents when you're feeling discouraged can boost morale.
Action Steps:
Make a file on your computer called "Work Portfolio"
Spend the next week gathering files, reports, and images to put into your portfolio file
If your resume isn't updated, do that as a part of this process
Choose a platform for your portfolio (Canva, Wix, Squarespace, WordPress, etc.)
Sample Goal: Put together a digital work portfolio at the end of 2 months that showcases my skills and personality.
Negotiate For a Raise
Learning how to negotiate for a raise is a valuable skill to develop and one that you'll use throughout your work career.
Because you're already working on your professional development goals, you should have a clear idea of what your skills are and what you are doing to become an even stronger employee.
This is important information to have when you approach your boss for a raise! They need a reason to give you a raise, and you need the confidence to know you deserve that raise.
Action Steps:
Let your boss know you'd like to move towards a raise. Ask them to discuss what goals and growth areas could lead to a raise at your annual review.
Next, do some research on the average salary for your position.
Make a list of what value you add to the company.
Rehearse how you plan to negotiate and plan out what you'll do if they deny your request for a raise.
Sample Goal: Effectively negotiate a raise by my next annual review. Create a plan for negotiation by the end of the week and begin working on my professional development goals, so I have a plan of action in place.
Learn more on how to effectively negotiate with science-backed strategies in this video with Vanessa Van Edwards.
Step-by-Step Guide to Setting Goals
Look at the big picture. What does this goal mean for your life? Is it really important?
Ask: Is it time for a career change? Keep looking forward to your next step so you don't get stuck! It's a good habit to regularly question whether you're in the right place or if there is something new for you.
Consider: Are your goals designed to help you grow in your current workplace or to find a new employer? Thinking about what you hope to accomplish in the future will keep you from getting stuck in a place you don't want to be.
Nix the negative. Approach every goal as an opportunity.
Set an end for your goal. While some goals are ongoing, give yourself a deadline for accomplishing specific actions.
Break goals into smaller tasks. This will make big goals more actionable and help you stay motivated.
Review and track progress. Check how you're doing, and adjust your approach if you aren't improving.
| | |
| --- | --- |
| Career Development Goals | Sample Goals for Real Life |
| Practice giving and receiving criticism | Give at least one piece of positive feedback at my next one-to-one. At the end of a project, I asked one of my peers to give me specific feedback on how I managed the project timeline. |
| Work on presentation skills | Volunteer to give a 15-minute presentation as a skill share for the office. |
| Volunteer to take responsibility | Instead of working in the background, volunteer to lead the next big project. |
| Align goals with company goals | Write down a vision statement for my life. Then compare that vision statement to the company goals. Identify where there is overlapping and brainstorm one task that can strengthen my contribution in this company area. |
| Encourage team collaboration | Even if I don't need help, ask for help from someone on the team that I've noticed has a lot of potentials. |
| Enroll in management and leadership training | Enroll in a leadership training course in the next month. |
| Have more focused decision-making | Next time I send an email, reread it a couple of times and identify whether I'm giving a concrete answer or being vague. If the email is vague, rewrite it to give a focused and clear decision. |
| Be more flexible | Next time an employee suggests a change to our strategy, ask questions and listen instead of dismissing the idea immediately. |
| Assess feedback from the annual review | Use feedback from the annual review to identify areas where I need to grow. Use that information to revise my personal development plan. |
| Increase sales or revenue | I will increase the number of sales meetings I book by creating a prospecting campaign plan. |
| Work on cross-departmental collaboration | Each month, invite someone from a different department to attend a team meeting and share a bit about what they are focused on accomplishing that month. Encourage questions about how our department can collaborate to help them accomplish those goals. |
| Develop friendships with new people at work | Create a welcoming environment for new hires by intentionally reaching out to them in their first few weeks of work. Schedule a coffee chat to answer questions, help orient them, and begin developing trust. |
| Improve time management | Improve my time management skills, so I spend less time procrastinating and more time accomplishing tasks. I will do this by blocking time for the most important tasks, trying the Pomodoro technique, and putting my phone on "do not disturb" during focused work time. |
| Learn new technical skills | Take a course on graphic design by the end of the quarter to help me communicate intelligently with my graphic designer. |
| Get a professional certificate or degree. | Sign up for a certificate in project management, and by the end of the quarter, I will integrate agile project management into work operations. |
| Join or start a book club | Call the library or community center to find a book club in the next week. If there is nothing available, reach out to a few friends this month to see if they'd be interested in joining. Ask each person to invite one person. |
| Acquire soft skills | In 3 months, I will improve my ability to decode emotions during work meetings using research and observation. |
| Build your network | Attend a networking event or conference in the next month and aim to make connections with 3 people. Follow up with each connection and plan to meet for coffee with at least one of them. |
| Develop emotional intelligence | I will begin to pay attention to my emotions and use the emotion wheel to become more self-aware of how I am feeling and how it impacts my work. |
| Identify weaknesses | Volunteer to work on a project that requires a skill that I need to grow in. Do research on this skill to prepare for success. |
| Be more creative | Ask someone from a different career background to give you input on a problem you've been trying to solve. |
| Learn cross-cultural communication | Once a week, I will try to spend a whole day without relying on slang or jargon. |
| Negotiate for a raise | Plan to negotiate for a raise at my annual review, setting up a plan of action 6 months in advance. |
| Create portfolio | Put together a digital work portfolio at the end of 2 months that showcases my skills and personality. |
| Find a mentor | Identify one person in my network who I would like to mentor me. Reach out to them in the next week to set up a casual and brief virtual meeting. |
Bonus: Create a Professional Development Plan
We've talked a lot about professional development goals, but what about a professional development plan? Not only can you push forward your career, but you can advance every area of your life by designing your own life plan.
Get started with creating a professional development plan, and don't forget to download the resource that walks you through it step-by-step!
Professional Development Goals FAQ
How to set professional development goals?
To set professional development goals, you first need to determine what you would like to accomplish. Think about both your future and your more immediate hopes. From there, use SMART (specific, measurable, attainable, relevant, and time-bound) to write goals you'll end up completing. 
What are good professional development goals?
Good professional development goals should include building your soft, technical, and leadership skills, expanding your network, and pushing yourself to grow. 
What are the benefits of professional development?
There are many benefits of professional development. As you focus on professional development, you will become a more valuable worker. This can advance your career and help you be taken more seriously. Most importantly, professional development can give you a sense of personal confidence, purpose, and the knowledge that you are a good worker. 
Key Takeaways for Professional Development Goals
Get a clear vision of what you want and value. This will help you set goals that are strategic to your success.
Use SMART (specific, measurable, attainable, relevant, and time-bound) to write your goals. SMART goals set you up for success.
Focus on goals that (1) expand your knowledge, (2) improve your communication, (3) develop your leadership skills, (4) and continually push yourself to grow.
Stay relevant at work by learning new technical skills and improving your soft skills.
Push forward in your career by expanding your network, increasing your skill set, and leaning into creative thinking.
Crack The Code on Facial Expressions
The human face is constantly sending signals, and we use it to understand the person's intentions when we speak to them.

In Decode, we dive deep into these microexpressions to teach you how to instantly pick up on them and understand the meaning behind what is said to you.

Don't spend another day living in the dark.
Once you have a plan for your professional development, it's time to create a digital portfolio! Get our 7 Simple Tips To Make A Killer Portfolio That Stands Out.