Retirement gifts are an excellent way to send retirees into their golden years. Showing your appreciation with retirement gifts is a win-win for everyone. Here's a guide on thoughtful retirement gifts and how to correctly end this chapter of their lives.
What Are Retirement Gifts?
Retirement gifts are presents you give someone when they end their career with a company. Many organizations hold retirement parties for tenured employees to celebrate their service and achievements.
For example, a newspaper may hold a luncheon for its longtime editor-in-chief when they retire. The retiring police chief may have a banquet with speakers telling stories of their commitment to the force. These opportunities are for celebrating careers and giving gifts.
Traditional Retirement Gifts
Let's start with the traditional retirement gifts. These presents are among the most common you'll see across workforces.
1. PlaqueMaker customized plaque
Decades of service deserve commemoration. Give them hallmark retirement gifts starting with a customized plaque from PlaqueMaker.
2. California Delicious gift basket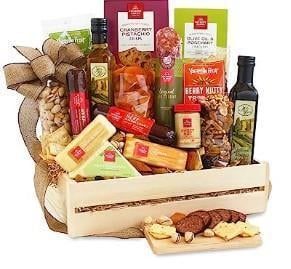 People love free food from gift baskets, so present them with this California Delicious ultimate meat and cheese gift crate.
3. Dayspring engraved pen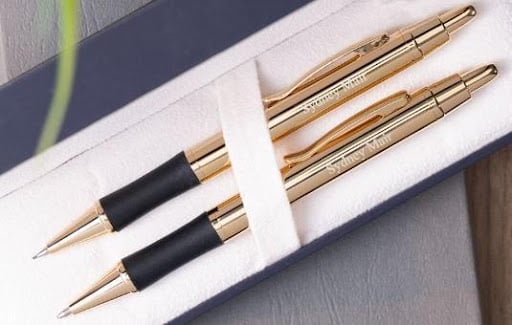 Engraved pens are great retirement gifts because they're practical. Gift a customizable gold-plated pen from Dayspring Pens.
4. EOOUT office supplies
Their golden years may include other adventures. Make their retirement brighter with this EOOUT gold office supplies set.
5. HLC leather journal
Their future will include many more memories and adventures. Help them document with this HLC leather journal.
6. 101 Fun Things to Do in Retirement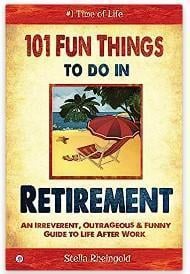 Is your retiree not looking forward to downtime? Give them 101 Fun Things to Do in Retirement by Stella Rheingold.
7. PULCHRITUDIE fine china
In retirement, tea time is any hour you want it to be. Gift this PULCHRITUDIE fine china tea cup set.
8. 904 Custom address stamp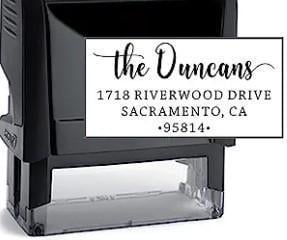 The golden years entail writing letters you never got around to creating. Make the holidays effortless with a 904 Custom address stamp and ink.
9. Nattork 1000-piece puzzle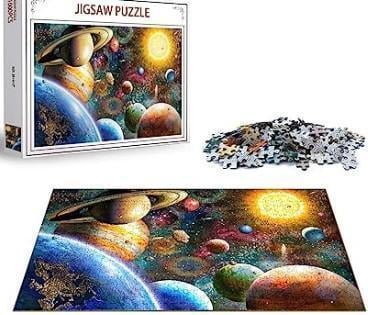 The long days go by much faster when you have a jigsaw puzzle. Give them a 1000-piece puzzle of the solar system from Nattork.
10. Monopoly
Monopoly is famous for taking hours to finish. Luckily, retirement has no timeline, so gift this board game from Hasbro.
Do you need help leaving your job? Read our guide: How to Write a Professional Resignation Letter
Retirement Gifts for Different Occupations
Working in a specific field allows for specialization in your retirement gifts. Use these examples of retirement gifts for coworkers.
11. Teacher family tree
Teachers are why we receive an excellent education. Show appreciation to your teacher with this custom family tree from Etsy.
12. Teacher's beach towel
Lesson plans aren't necessary for the beach. Get your teacher this beaching, not teaching towel, from Etsy.
13. Police badge display case
A lifetime of service is worthy of commemoration. These badge display cases from Kudos are excellent police retirement gifts.
14. Personalized nurse guestbook
Frontline workers are literal lifesavers. This personalized nurse guestbook from SimpsonHillDesigns is one way to say thank you with nurse retirement gifts.
15. Custom planter boxes
Nurses know what their colleagues have been through on long shifts. Get custom planter boxes as beautiful retirement gifts for coworkers.
16. Rogue River Tactical shot glass
Giving military retirement gifts is a special occasion for service members. Gift your colleague a Rogue River Tactical shot glass to demonstrate your veteran pride.
17. Firefighter stepping stone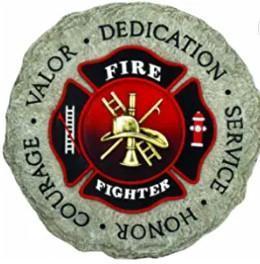 It's not easy being a firefighter, but someone has to do it. Get your hero firefighter retirement gifts with this stepping stone from Spoontiques.
18. Retired trucker shirt
Is the retiree a truck driver with a sense of humor? Get your colleague a retired truck driver shirt from Amazon.
19. Custom airplane hangar sign
Pilots may retire, but their love for aviation may never leave. This custom airplane hangar sign from Lone Star Art is terrific decor to celebrate retirement.
20. KUIYAI book sleeve
Librarians know the value of caring for books. Gift them an inspirational book sleeve from KUIYAI to take care of their novels at home.
21. Veterinarian throw pillow
Who takes care of our beloved fur babies when they get sick? Veterinarians deserve all the love and praise, so show your appreciation with this veterinarian throw pillow from Amazon.
22. Dentist-themed socks
When your dentist goes off the clock, put them in comfortable socks. These dentist-themed socks from Cavertin are lovely retirement gifts for coworkers.
Want to know more about the employee life cycle? Read our guide on Employee Lifecycle Stages: What Are They & Why They Matter
Retirement Gifts for Men
Looking for a retirement gift for him? Look no further than these 20 retirement gifts for both fathers and men everywhere.
23. Made In Cookware chef knife
Retirement is a terrific opportunity to showcase your cooking skills. Get him this Made In Cookware chef knife with an olive wood handle.
24. Polo Earth Moroccan Neroli
Traveling and going out calls for smelling your best. Get him a bottle of Polo Earth Moroccan Neroli for an elegant aroma.
25. Shinola belt set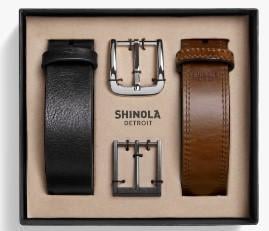 A good belt is worth its weight in gold. Get him this Shinola belt gift set made with natural grain leather.
26. Engraved compass
If he's an outdoorsman, get him this engraved compass from Etsy. It'll be handy when trekking the hiking trails.
27. NBOOCUP whiskey glass
When you retire, the problems wash away like the whiskey in your glass. Get this NBOOCUP whiskey glass for his retirement.
28. Johnnie Walker Black Label
He'll need something to put in his whiskey glass. Get him a bottle of Johnnie Walker Black Label—one of the hallmark retirement gifts for scotch lovers.
29. Fishing Lure
If he sets an alarm clock, it'll be for fishing and not work. Get him a customized fishing lure from Etsy.
30. Big taproom set
A long day of fishing calls for a tall pint. Get him this big taproom set to serve himself and his friends.
31. Commercial Chef barbecue accessories set
Retirement allows more time for slow-roasting meats, vegetables, and more. Get him started with these Commercial Chef barbecue accessories.
32. Mantello cigar box
When he announces his retirement, give him a Mantello humidor cigar box holding between 25 and 50 cigars.
33. Personalized Pocket Watch
People don't carry around pocket watches like they used to, but they're a classy addition to any outfit. Get him a personalized pocket watch from Groovy Guy Gifts.
34. Isner Mile beard kit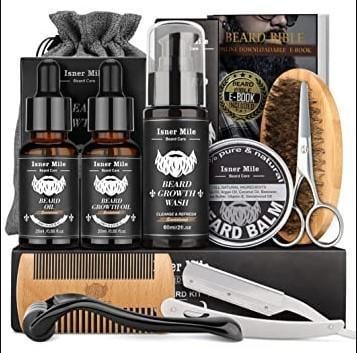 Retired men don't need to shave every morning—just look at David Letterman. Get him this Isner Mile beard kit to care for his new bushy mane.
35. Fossil wallet
When was the last time he changed his wallet? Get him a high-quality Fossil bifold wallet with 100% cowhide leather.
36. BLUPARK golf towel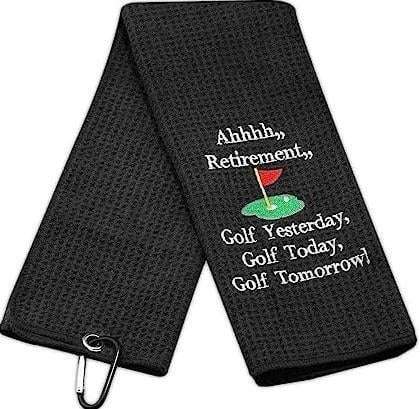 Golf isn't just for the weekends—now he can golf anytime. This BLUPARK golf towel is one of the best retirement gifts for men.
37. Arccos Smart Sensors
Has he always wanted to beat Phil Mickelson? These Arccos Smart Sensors could get him one step closer.
38. Caddy cooler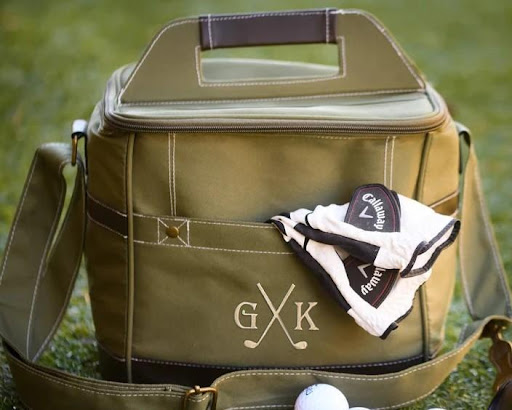 He can practice all he wants, but he'll need a break. Get him caddy coolers as personalized retirement gifts for golf lovers.
39. Beer caddy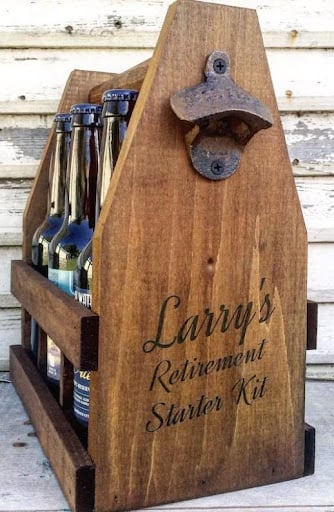 Men need a caddy for more than just their golf clubs. Think about unique retirement gifts like this beer caddy from Etsy.
40. Chef apron
A good chef needs an apron to look the part. Get him a personalized retiree apron from Etsy.
41. Groovy Guy duffle bag
With this Groovy Guy duffle bag, he'll always have memories from home. Write a personalized message for the tag.
42. MOXILS gardening tool set
Retirement gives him more time to grow fruits and vegetables in the backyard. Get him started with this MOXILS nine-piece gardening tool set.
Want to make your retirement gift presentation one to remember? Join SOP's People School to upgrade your conversational skills, capture attention, and be more charismatic.
Retirement Gifts for Women
Looking for retirement gifts for her, too? These 20 best retirement gifts for women will put a smile on your retiree's face.
43. 88FTIME lavender soy wax candle
It's hard to beat the smell of retirement. This lavender soy wax candle fills the room with lovely aromas, reminding your retiree she doesn't have to go anywhere.
44. JENVIO Retired Chick tumbler
What's better in retirement than sipping on wine? Get her this retired chick tumbler from JENVIO.
45. Officially retired tiara
When she retires, give her the Officially Retired Tiara she rightfully deserves from Forum Novelties.
46. ZenBombs bath bomb
Retirement means a lot more time for relaxing baths. Give her this 12-piece bath bomb set from ZenBombs.
47. Retired grandma sweatshirt
Retirement allows you more time with the grandkids. Boost grandma's pride with this grandma retiree sweatshirt from Etsy.
48. Retirement necklace for mom
Looking for retirement gifts for mom? Get her this beautiful retirement necklace from Etsy as a personalized present for your mother.
49. Activities for Retirement book
Is your mom a go-getter? Get her 101 Empowering Activities for Women Embracing Retirement by Mabel Goldenpond.
50. Elicoly wine bag
Is she a wine lover? Elicoly wine bags are excellent personalized retirement gifts for her.
51. JUNING sewing kit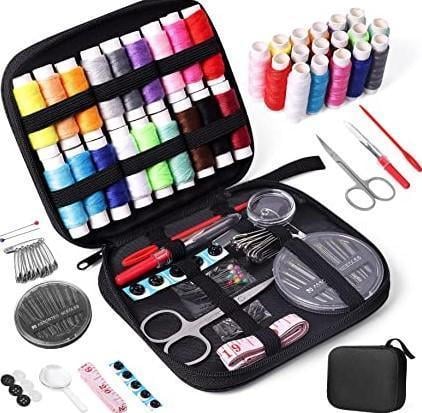 Many retirees pick up new hobbies in their golden years. Get her started sewing with this JUNING sewing kit and travel case.
52. Mary Berry's Baking Bible
Retirement is an excellent opportunity to hone your baking skills. Let her learn from Mary Berry's Baking Bible with over 250 recipes.
53. WALNEW passport case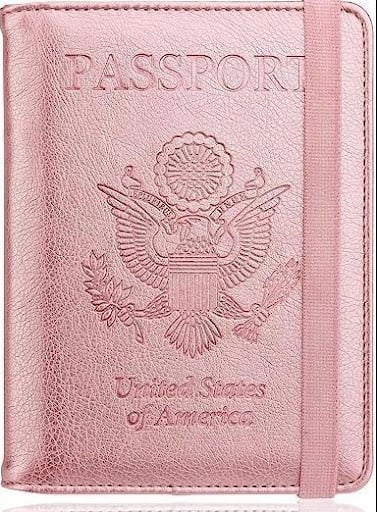 Where is she traveling first—the Bahamas, Australia, or Egypt? Regardless, get her this WALNEW passport case so she can travel in style.
54. Innogear essential oil diffuser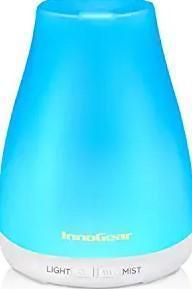 Imagine all the time she can spend having friends and family over. She'll want her home to smell good with this InnoGear essential oil diffuser.
55. Personalized Vistaprint certificate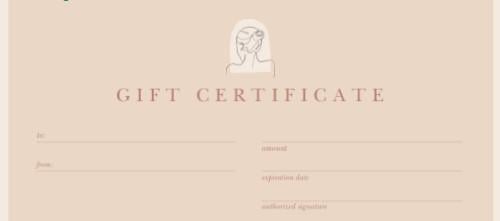 It's time to kick up your feet and let someone paint your toes. Get this customized gift certificate from Vistaprint and send her to the nail salon.
56. LULUSILK sleep mask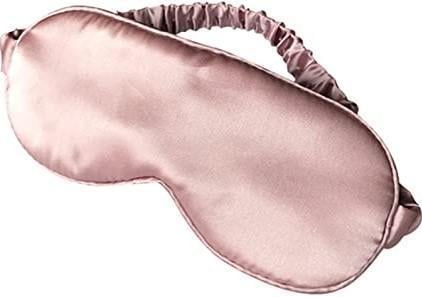 Sleep comes much easier without the 5 a.m. wake-up call. Boost her beauty sleep with this LULUSILK sleep mask she can bring anywhere she travels.
57. Custom coffee mug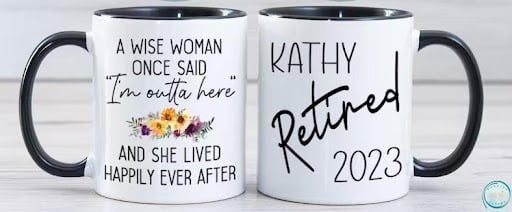 The morning coffee comes later when you don't have an alarm clock to worry about. Get her this customized coffee mug from Etsy.
58. Mulberry silk pillowcase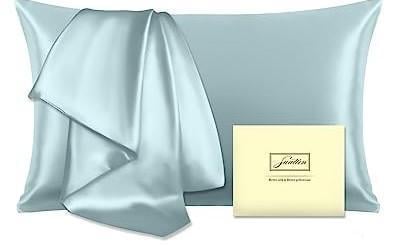 You don't need to go to a spa for maximum comfort. Get her this Mulberry silk pillowcase for breathable covers.
59. Ekouaeer silk pajamas

Why stop at pillowcases? Get her the complete set with an Ekouaeer satin silk pajama set to feel relaxed every night.
60. SOJOS classic round sunglasses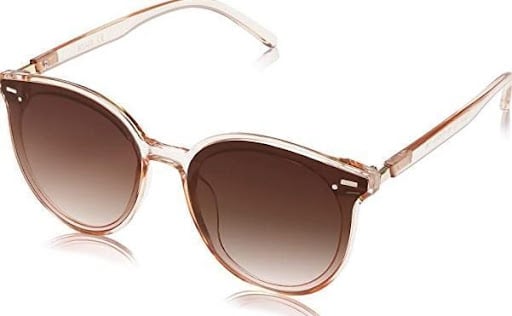 She'll spend much more time outside, so get these SOJOS classic round sunglasses for a retro feel.
61. FURTALK straw hat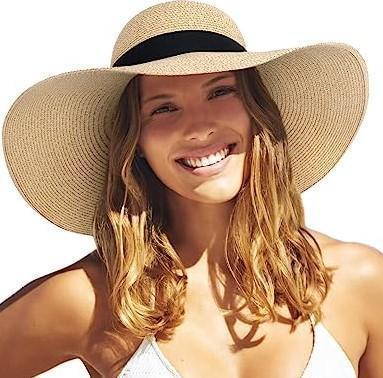 You can also help her outdoor adventures with this FURTALK sun straw hat. It's stylish and provides excellent sun protection all summer long.
62. Retired life tote bag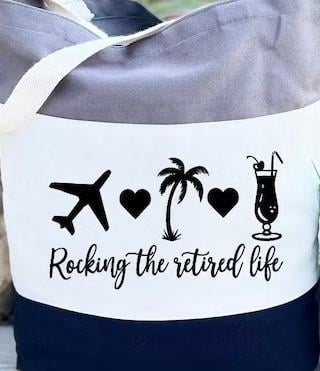 No work lets you travel anywhere you want, whether to the park or France. She'll appreciate this retired life tote bag for her retirement vacations.
Unique Retirement Gifts
Don't be afraid to think outside the box. Check out these 11 unique retirement gifts for everyone.
63. CYKARA retirement bookmark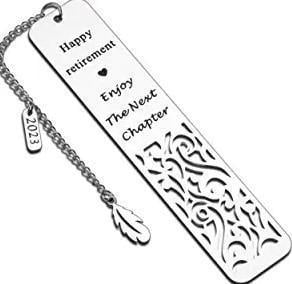 A terrific way to spend retirement is to read more books. Give your retiree this CYKARA retirement bookmark to show your appreciation.
64. Customized cutting board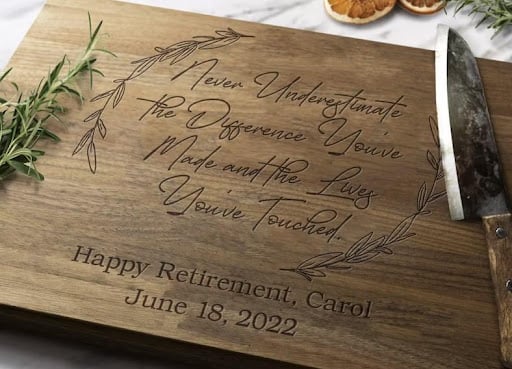 Retirement brings more cooking time, so gift this personalized cutting board from Etsy.
65. THRXOBN personalized fork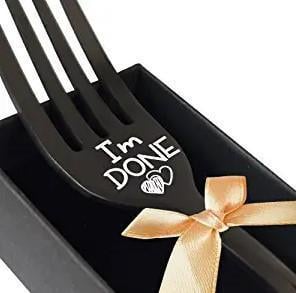 Flatware is one of the best unique retirement gifts. Get them a personalized stainless steel fork from THRXOBN.
66. Personalized newspaper announcement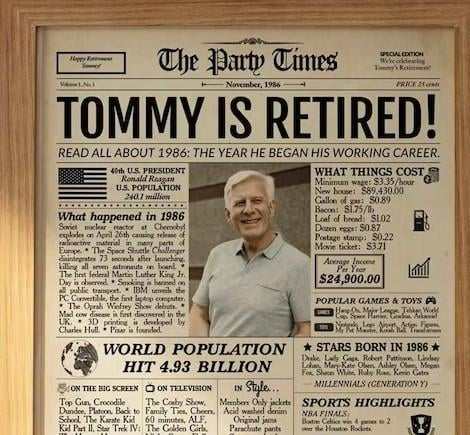 Announcing your retirement is big news. This customizable newspaper announcement from Etsy sets the bar for personalized retirement gifts.
67. Gnometastic garden gnome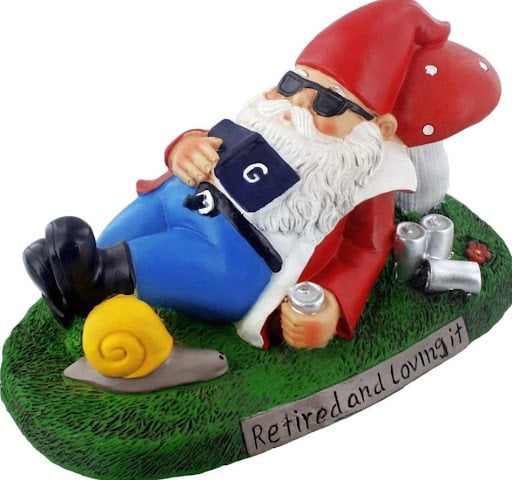 Who says you can't make new friends in retirement? This Gnometastic garden gnome statue symbolizes your recent retiree's relaxed lifestyle.
68. Custom socks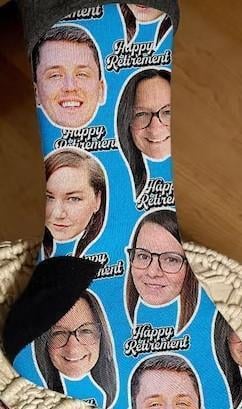 How can you forget your coworkers' faces when they're on your socks? Get these custom retirement socks from Etsy—a great retirement gift for laughs.
69. Customized bobblehead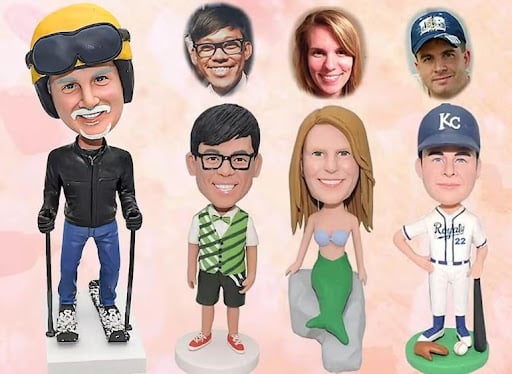 Put your retiree in a Red Sox uniform or skiing gear with these customized bobbleheads from Etsy.
70. AMAOGE scrapbook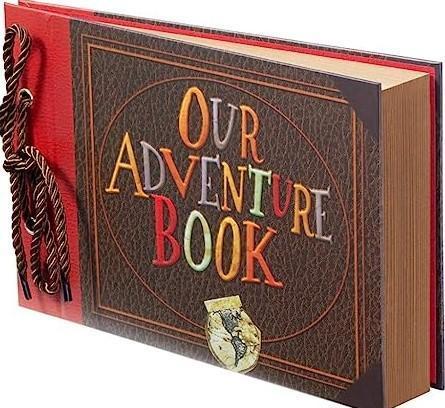 Retirement is about celebrating past and future adventures. Your retiree can use this AMAOGE scrapbook to document their life experiences.
71. Bird feeder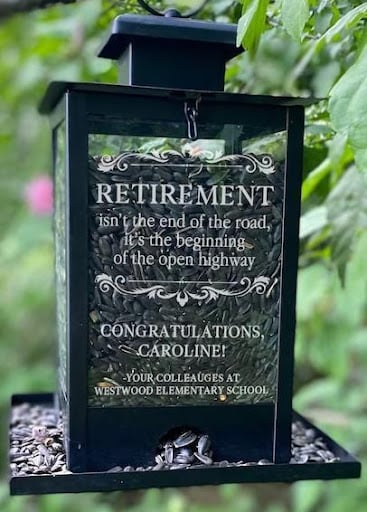 Grandkids aren't the only ones with mouths to feed. Get your retiree this personalized retirement bird feeder from Etsy.
72. Junmai Ginjo

Celebrate retirement with a drink they haven't tried before—such as a strawberry sake cocktail. Get a bottle of Junmai Daiginjo and mix it with strawberries, lime juice, and simple syrup.
73. Wind chimes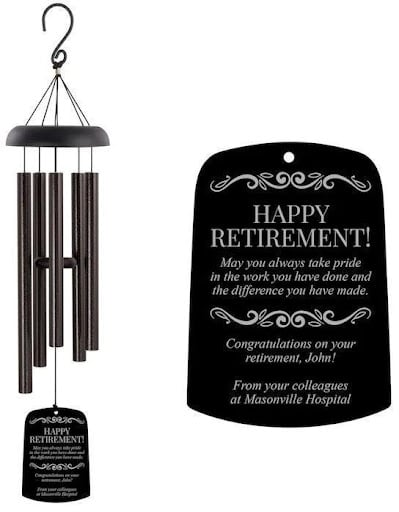 Retirement is as simple as sitting on the porch and listening to the wind blow. Gift these wind chimes from Etsy as commemorative gifts for retirement.
Luxury Retirement Gifts
Show your retirees what you think of them with these 10 luxury retirement gifts.
74. Cartier Trinity necklace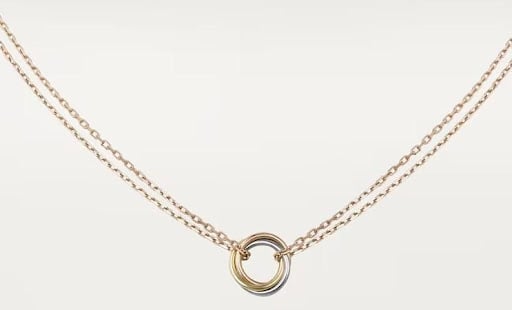 Top-of-the-line work deserves a special prize. This trinity necklace from Cartier shows luxury retirement gifts for her like no other.
75. Swissgear luggage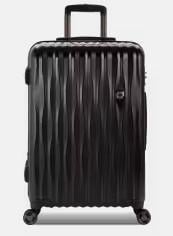 World travel needs high-quality gear. Gift luggage from Swissgear to ensure they traverse the globe in style.
76. Lauren by Ralph Lauren tan suit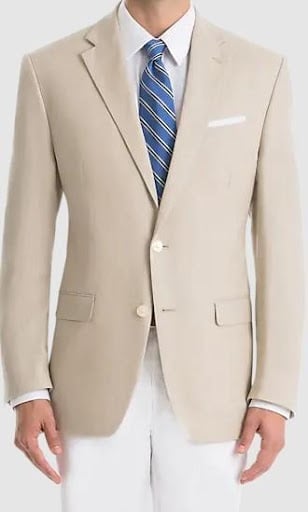 Even in retirement, you'll have weddings and other celebrations to attend. Send them in style with this Lauren by Ralph Lauren tan suit.
77. Dolce & Gabbana brocade dress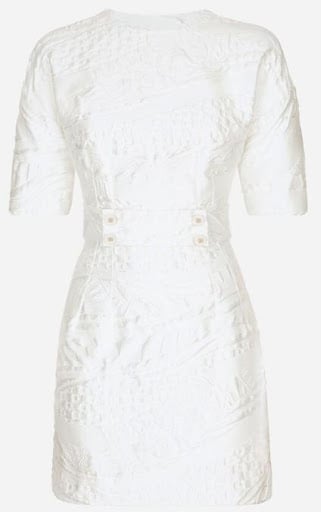 Designer dresses are wonderful retirement gifts for her. Get her this Dolce & Gabbana brocade dress with a belt.
78. Gucci Herbarium Cake Stand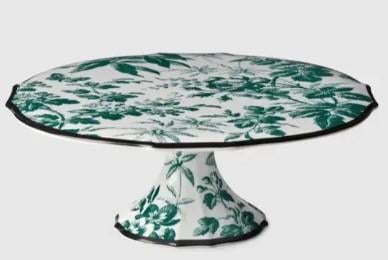 If your retiree likes to bake, gift this cake stand from Gucci made with white Richard Ginori porcelain.
79. Dom Pérignon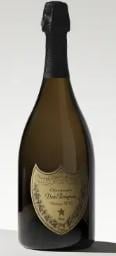 Clocking out for the last time calls for a glass of Dom Pérignon. Get your retiree a bottle of the 2010 vintage.
80. Burberry cotton robe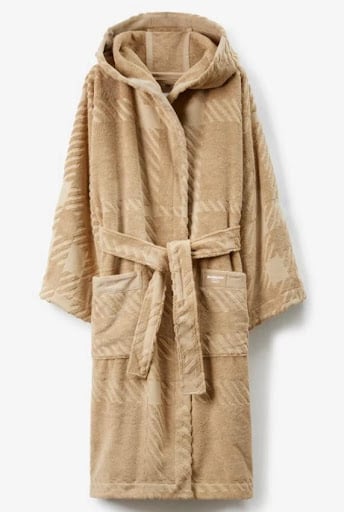 Relaxing after a bubble bath means it's time for a bathrobe. Gift your retiree this Burberry cotton robe for peak comfort.
81. Oil paintings
Artwork expresses humanity like few other things can. Gift them an oil painting from Artfinder featuring some of the most beautiful works available.
82. Bose Home Theater System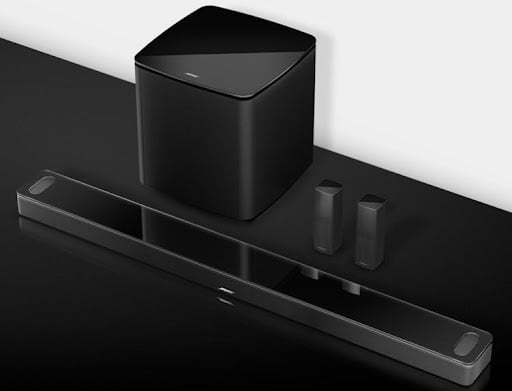 It's time to catch up on your favorite shows and movies with this Bose home theater system featuring a module, surround speakers and a smart soundbar.
83. Apple Watch Series 8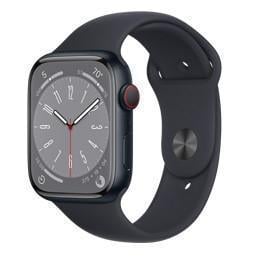 Perhaps your retiree would enjoy a more modern timepiece. Offer smartwatches like the Apple Watch Series 8 as happy retirement gifts.
Are you nervious about giving your older coworker a significant gift? Check out our article How to Communicate With People From Different Generations.
Experiential Retirement Gifts
Does your retiree already have everything? Send them on an adventure with one of these 11 experiential retirement gifts.
84. Viking cruise
Seeing the world is much easier when you're on a cruise. Gift a week on a Viking Cruise as a way to say thank you.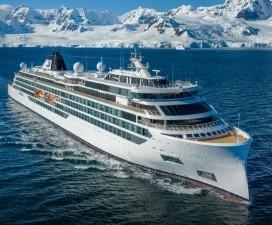 85. Wine Tasting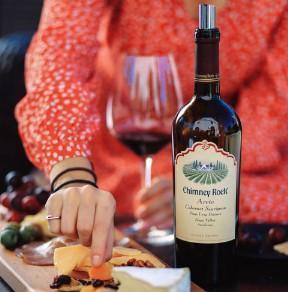 Is your retiree an oenophile? Send them to Napa Valley for a wine tasting at Chimney Rock in Napa, California.
86. Blue Hawaiian tour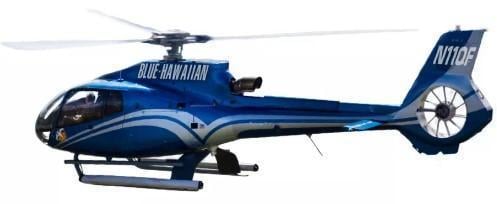 Touring the Hawaiian islands is fun enough—what if you did it in a helicopter? Get your retiree a Blue Hawaiian helicopter tour over the paradise in the Pacific.
87. Safari West encounter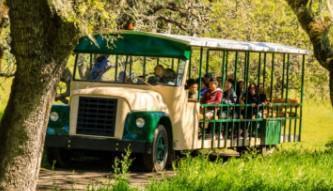 Wildlife encounters are among the best retirement gifts for animal lovers. Book a trip to Safari West in California to see giraffes, rhinos, and other beautiful creatures.
88. Kitchn Cooking School lessons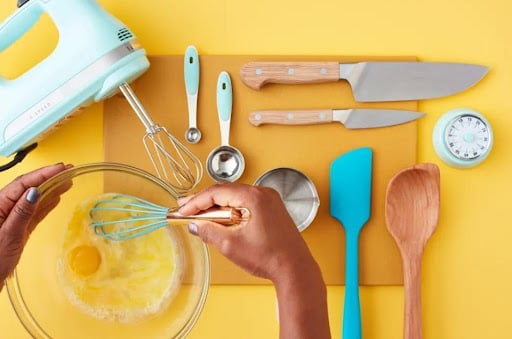 Even older dogs can learn new tricks. Sign your retiree up for Kitchn Cooking School lessons to improve their confidence in the kitchen.
89. Music lessons
Music is for anyone of any age. Gift them piano lessons to assist their brain's health in retirement. Research shows learning an instrument improves cognitive ability.
90. Sedona hot air balloon ride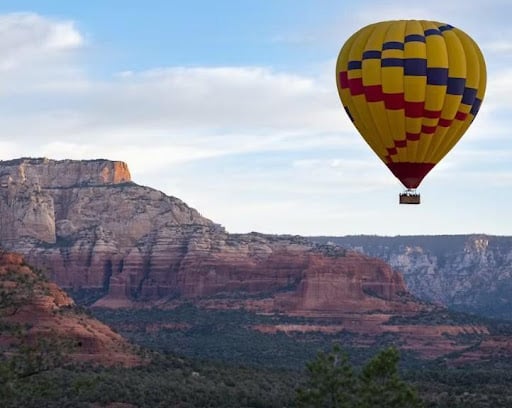 How can you get your adrenaline pumping in a calm environment? Take a hot air balloon ride with Red Rock Balloons in Sedona, Arizona.
91. YO1 wellness retreat
When retiring, it's time to relax at a wellness retreat. Send your retirees to the Catskill Mountains in New York for a week at Yovan Longevity Resorts.
92. Dance lessons
Showing off your dancing skills is a terrific way to impress your partner. Gift them dance classes for the Argentine tango, samba, or jazz. Research shows dancing safely and effectively improves1https://link.springer.com/article/10.1007/s40520-019-01159-w cognitive function for adults.
93. Indianapolis 500 tickets
The Indy 500 is a worthwhile experience for the family. Send your retiree to the Indianapolis Motor Speedway for the greatest spectacle in racing on Memorial Day weekend.
94. Go Overseas volunteering
International trips don't have to be for yourself—you can volunteer for others. Help your retiree help someone else with a Go Overseas volunteering program.
Funny Retirement Gifts
Does your retiree crack jokes? Send them off with one last chuckle with these seven funny retirement gifts.
95. CYKARA retirement dice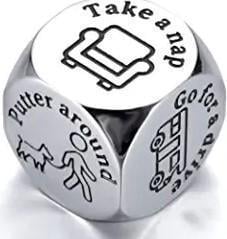 This retirement dice from CYKARA provides laughter and good times on each side for your retirees.
96. PeisTin funny warning sign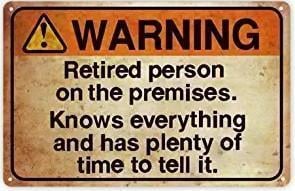 Put this PeisTin funny warning sign on your retirees' home for good laughs and unique decor.
97. Horrible Balls golf balls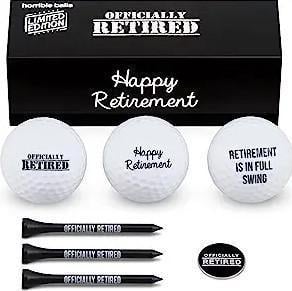 Does he plan to hit the links every week during retirement? Send him to the fairways with these retirement golf balls from Horrible Balls.
98. WATINC Candle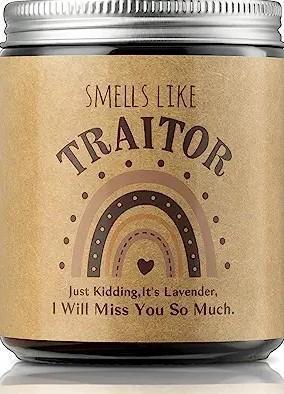 What do traitors at work smell like? Their aroma is lavender. Send them off with this WATINC candle to express how much you'll miss them.
99. Personalized spatula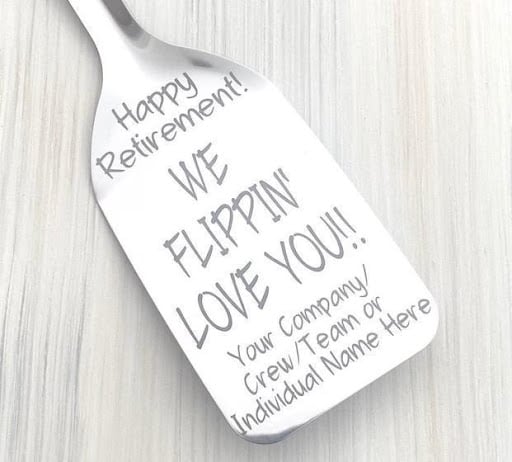 Cooks take their gear seriously. Celebrate your colleague's retirement with a personalized spatula from Etsy.
100. Funny retirement apron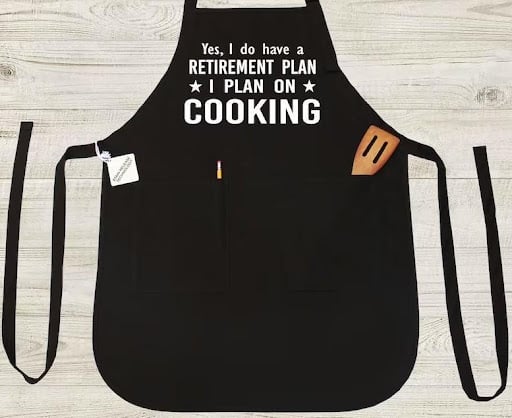 You can have a retirement plan with a 401(k) or a Roth IRA. However, cooking may be the best retirement plan. Gift this funny chef's apron from Etsy.
101. Funny retirement card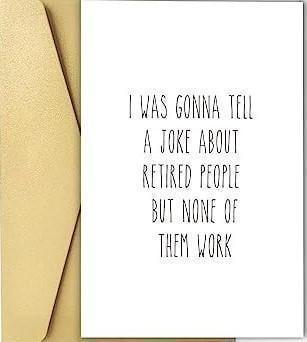 Don't forget the card when giving DIY retirement gifts or any other present. Send funny retirement gifts with this card from Spercy.
Retirement Gifts FAQs
How do you choose retirement gifts?
Choose a retirement gift based on their interests, career, and retirement plans. For example, are they going on a road trip to California? Get them a travel journal to document their travels.
What are good retirement gifts?
Good retirement gifts are ones you put thought into. Consider sentimental gifts like a picture collage of their coworkers or a commemorative plaque because of their emotional value.
Where are good places to buy retirement gifts?
Retirement gifts can come from online retailers, craft makers, or yourself. Try DIY retirement gifts like hand-sewn clothing to show your craftsmanship.
What are good retirement gifts for a woman?
Women enjoy a range of gifts depending on their interests. She may like gardening tools, wine tastings, jewelry, novels, or musical theater. Note her hobbies and get her something to enhance her experience in these activities.
How do you present retirement gifts?
Give your gift during a retirement party. If the retiree is a family member, schedule a time and place fitting in their schedule to receive the present. If the gift is a trip, ensure they're available during the dates to avoid hassle and confusion. Make the presentation memorable with a personalized message in a card and have loved ones around to see their reaction.
Finding the Best Gifts for Your Retiree
Employees dedicate many years of their lives to a company, so send them out the right way with a retirement gift. These presents are excellent ways to thank retirees for their work, so consider their interests and pick from one of these 101 retirement gifts. Make the presentation memorable by throwing a retirement party and inviting their friends and family to see it.
Want even more ideas to show gratitude? Read our article: 51 Memorable (& Fun) Thank You Gifts to Show You Really Care
Article sources
https://link.springer.com/article/10.1007/s40520-019-01159-w
How to Deal with Difficult People at Work
Do you have a difficult boss? Colleague? Client? Learn how to transform your difficult relationship.
I'll show you my science-based approach to building a strong, productive relationship with even the most difficult people.