Giving gifts is a fun part of life, but why do we do it? Gift exchanges show gratitude for one another, whether on a birthday, anniversary, Christmas, or a random Tuesday.
So how do you choose a thank-you gift? What thought should you put behind it? Read this guide on the best thank-you gifts and use one of these 51 ideas to show you care.
What Are Thank-You Gifts?
Thank-you gifts are tokens of gratitude that you give someone. The reason could be for nearly anything. Maybe you went on vacation, and your friend cared for your dogs or children for a week. In return, you buy them dinner at a nice restaurant.
Alternatively, you don't need a specific reason to give a gift. The gift could be a general thank you for all someone has done for you. For example, you could get small thank-you gifts for your parents to show thankfulness for all they've done in your life. Getting thank-you gifts goes a long way in tightening the bonds between you and the recipient. If you choose the right present, they'll hang onto it for years.
How Can You Choose a Thank-You Gift?
Deciding to give a gift is easy—choosing the right present is the next half of the battle. The key is to make it personal.
Find something meaningful for the recipient. It could be their favorite foods, something for their pets, or tickets to see their favorite band in concert. The recipient wants you to think of them when you're shopping. What's something they want or need in their life? You don't have to buy them a brand-new car, but a gift card for gas may help with their current one.
Unique Thank-You Gifts
Traditional gifts are acceptable, but sometimes you must think outside the box. What can you give to the person that nobody else has thought of? These five unique thank-you gifts are special to the recipient.
1. Portrait
One way to give an artsy gift is to commission a portrait of your recipient. You can hire someone else to do it or undertake the task yourself. Tailor the art to what makes the most sense for them—would they look best with expressionism, realism, or another painting style? If you're doing the painting, get this adjustable easel from RRFTOK.
2. Tree sapling
Plants are unique thank-you gifts, but you can take them further and give them a tree sapling. The Jonsteen Company sells seedlings that grow into giant sequoia trees. The seedlings go from small to bulk thank-you gifts as the decades pass.
3. Engraved pen
Pens are essential in the workplace and in a personal capacity. Gifting a pen would be nice, but you can elevate it with an engraved pen. Dayspring offers ballpoint pens engraved with the recipient's name.
4. Cameo video
How do you find unique gifts for someone nobody else can get? Buy a video on Cameo from their favorite celebrity. Some names include Lisa Kudrow, Steve Carrell, Snoop Dogg, and many more. You can write out what you want them to say and provide personalized thank-you gifts that'll last forever.
5. Monogrammed travel mug
Coffee mugs are personal for every java drinker. Get your coffee drinker a monogrammed travel mug from My Personal Memories. Monogrammed mugs are unique thank-you gifts they'll use for a lifetime.
Gifts of Time
There are some gifts that take effort and that you can't put a price tag on, but often they're the most meaningful. Contributions of your time are unique thank-you gifts that mean an incredible amount to the recipient. Use these five ideas for presents of time.
6. Car wash
If you drive a car, you know how dirty it can get. Many of our vehicles could use a wash, so offer to clean someone else's car as a present. This AUTODECO car wash kit contains everything you need to get that sparkly shine.
7. Dinner party
Getting food for someone is a terrific thank-you gift, but what if you made it yourself? What if you threw a whole dinner party? You can invite the recipient and their family and friends, and dedicate a night to them. If you've never been a dinner party host, use this party set from Munfix, with 50 plates and silverware.
8. Babysitting
If your gift recipient hasn't had a night out in a while, treat them to one by giving the gift of your time. Offer to babysit their children or pets for a night or a couple of days while they enjoy themselves. When babysitting, it's helpful to have a first-aid kit ready, like this one from Johnson & Johnson.
Read: 61 Unique Things to Do With Friends
9. Yardwork
Spring cleaning can take a few hours or days, depending on how much you need to do. Spend an afternoon helping your loved one do yard work. They may need to pull weeds, plant flowers, and clean debris from winter. Use these Ironclad work gloves to make the job easier.
10. House cleaning
The yard is only half the battle of spring cleaning—then you need to clean out the storage, basement, attic, and other rooms. The work can be daunting, but you'll make someone feel better by helping them clean their house. Use this wall mount from Purist to organize brooms and mops easily
Thank-You Gifts for Men
Sometimes, it's challenging to gauge what somebody wants, especially if they're the opposite sex. You may be wondering what guys want for a present. These five thank-you gifts for men will put you in the right direction.
11. Cologne
Smell is a powerful thing. It can give you a significant confidence booster to feel more attractive in public settings. Plus, they're just fun to smell. Cologne bottles are excellent thank-you gifts for men. Get Eternity for Men by Calvin Klein—it's a timeless classic he'll love.
12. Sports tickets
Does your gift recipient have a favorite NBA, MLB, or NHL team? These leagues have long seasons, providing numerous opportunities to see games. Use websites like Seat Geek to find availability for the game you pick.
13. Brewery tour
If you can't send him to the Brewers, get him tickets to a brewery instead. Many guys have a favorite type of beer, whether lager or ale. Let him see where the magic happens in the brewery. For example, Guinness Open Gate Brewery offers tours of one of the world's most famous beers. St. Patrick's Day is an excellent time to send him for their annual celebration.
14. BBQ spice rubs
Grilling is a popular hobby nationwide. What's better than eating freshly smoked meat that's been roasting all day? Much of the flavor comes from the spices you add. Get him a spices-and-seasonings set from The Spice Lab.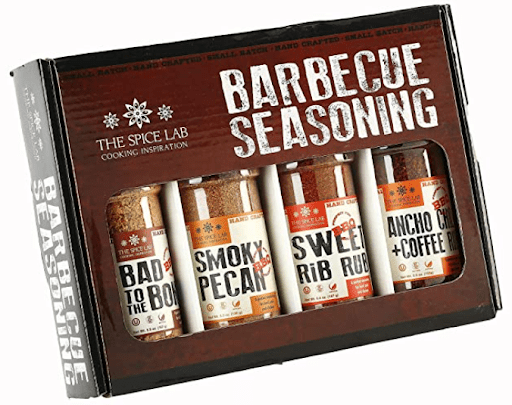 15. Racecar experience
One of the best thank-you gifts for men is the NASCAR Racing Experience. You can ride along with a professional driver or take the wheel. The experience is available at 15 tracks nationwide.
Thank-You Gifts for Women
Are you trying to find thank-you gifts for a woman in your life? These five gifts are an excellent starting point.
16. Candle
The smell of a room can change the entire atmosphere. What's her favorite scent? Get her a Yankee Candle with her favorite aromas like Vanilla Cupcake, Pink Sands, or Autumn Wreath.
17. Bath bomb
After a long day, relaxing with a hot bath, soothing tunes, and maybe a rubber ducky is lovely. How can you make the bath easier? Bath bombs are terrific thank-you gifts for women. Get this 24-pack of bath bombs from Mineral Me.
18. Tumbler
When relaxing in the bath, sometimes you need a drink to accompany yourself and the soft music. Why not get a wine tumbler? This tumbler from SUNWILL is insulated and keeps your beverage cold. You can also use it for coffee, cocktails, or anything else.
19. Eye Massager
Baths are nice, but you might not have time for one each evening. So, how can you relieve stress before you go to sleep? This eye massager from RENPHO melts stress away and reduces strain in your eyes. Using this can make her feel like her best self when she wakes up.
20. Flowers
One gift idea that hardly ever fails is flowers—they look gorgeous, smell wonderful, and make for terrific centerpieces. There are numerous flowers to choose from, so which ones say thanks? Pick pale-colored flowers like lilies or daisies to show appreciation.
Use websites like FTD to order flowers online and ship them anywhere.
Start With a Small Personal Gift
Let's start with an easy one. Small thank-you gifts can be as meaningful as gigantic gestures. Even small items can significantly impact your relationships and help the recipient's daily life. These five items are small but show you care about them.
21. Smart coffee warmer
Do you know a coffee lover? Or a busy Mom who can never finish her cup of coffee. Then say thanks to your coffee lovers with a BESTINNKITS smart coffee warmer that keeps their java fresh for longer.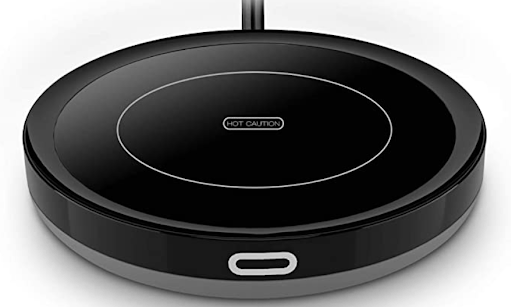 22. Personalized removable stickers
Say thank you with personalized and removable stickers. Your recipient can put them on their wall, vehicle, laptop—practically anywhere. Websites like Sticker Genius have a wide selection of stickers to choose from. You can go small with kiss-cut sticker sheets and holographic stickers.
23. Desk Vacuum
Sometimes, the best small thank-you gifts are the most practical. How often have you eaten lunch or enjoyed a snack at your desk only to be left with crumbs everywhere? This mini desk vacuum is small but is effective in tidying up your workspace.
24. Live succulents
With plants, you can hardly go wrong. Gift a set of live cactuses because they look nice and are low maintenance. Altman Plants has a set of four small cactus plants potted in soil. You can also try a small bonsai tree or a succulent garden.
Gifts for a Memorable Birthday
What better time to give the best thank-you gifts than a birthday? These five items are terrific to show your appreciation on birthdays.
25. Birthday tracker
Birthdays can be hard to remember when you consider your family, friends, coworkers, and even your pets! This WOWOSS birthday tracker is an excellent gift for someone who likes to celebrate birthdays. On this plaque, you can organize by month. They're helpful at home or if the recipient is a teacher and wants to track their students' birthdays.
26. Custom shortbread cookies
Food is a popular gift for many, especially when it's a dessert. Cookies are a simple option for someone's birthday, but you can take it to the next level with custom shortbread cookies from Uncommon Goods. You can create personalized thank-you messages, say happy birthday, or celebrate any special occasion on the cookies.
27. Birthstone bracelet
Birthstones have been around for hundreds of years. JustNameNecklace has bracelets you can customize with one of the birthstones, whether the recipient has a beautiful May emerald or a stunning April diamond.
28. Zodiac necklace
Numerous cultures value zodiac signs to outline a person's personality, making for a beautiful necklace. PAVOI makes 14k gold-plated necklaces for every zodiac sign.
29. Wine subscription
Birthdays are a cause for celebration. What's better than a bottle of vino to say thanks or congratulations for an occasion? Winc wine allows you to get a monthly subscription based on taste preferences. It's a terrific gift for the oenophiles in your life.
Gifts for Those Who Have Everything
Thank-you gifts for co-workers or friends can be difficult if you think they already have everything. Despite what they already own, these five thank-you gifts are helpful for anybody.
30. Apron
Some people have extensive kitchens with blenders, coffeemakers, and various gadgets, but do they have an apron? What about one with their name on it? Get them a custom apron from Zazzle. They have numerous apron designs to fit the recipient's vibe in the kitchen. How else will they train for the next season of Master Chef?
31. Holiday ornament
If winter has arrived and the holiday season is upon you, ornaments are a terrific gift to say thank you. You can find a beautiful one at the store or design a personalized one. At Personal Creations, you can craft an ornament with names, pictures, snow families, stockings, and more.
32. Watch case
Like one from Rolex, a nice watch is a beautiful piece on someone's wrist. It's a status symbol for many, and they often last a long time. But do they have a case to keep up with their timepieces? Get them a SONGMICS watch box featuring 12 slots.
33. Book subscription
We all know someone who has their nose in a book when they have free time. Give them new literature to read with a Book of the Month subscription. This service presents five options and allows subscribers to pick one each month.
34. Family cookbook
Each family has their set of favorite recipes that have been around for generations. Get them a family cookbook from Clever Fox so they can write down all their classics in one organizer.
35. Neck massager
If you get eight hours of sleep daily, you're awake for around 16 hours. Once you get to hours 14 and 15, you might feel the wear from a long day. One item people overlook is a neck massager. This Kebor massager brings soothing heat to relieve stress and unwind. Even the friend who has everything might not have this one already.
Gifts for Retirement
Workplaces have employees in senior positions, possibly since the company started. Eventually, they'll retire, creating a terrific time for celebration. Use these five thank-you gifts for coworkers to show your appreciation and send them off into the sunset.
36. Robe
Retirement can still mean you wake up at 6 a.m., but it doesn't require going anywhere. On lazy mornings, you can wear a robe all day and nobody will question you. Get your retiring coworkers a plush robe from Polo Ralph Lauren.
37. Luggage
Retirement means more time to travel. Your coworker may get to experience places they've never been before. Wherever their trip is, get them a four-piece luggage set from Travelers Club.
38. Camera
Traveling domestically or internationally leads to some fantastic sights. Imagine seeing a wild elephant for the first time on a safari. Phone cameras have improved, but a quality camera will get amazing shots. Get the Panasonic LUMIX FZ300 for your retirees.
39. Travel journal
Pictures say a thousand words. A terrific accompaniment with the camera is a travel journal. In this notebook, travelers can record everything about their day so their memories can last a lifetime. Get a travel journal and scrapbook from Duncan & Stone for future trips.
40. National parks pass
If your retiree is 62 and older, get them a National Parks Service lifetime pass to all federal recreation sites. These locations include beautiful views at Acadia National Park, Bighorn Canyon, Yellowstone National Park, and many more.
41. Puzzle
One way to keep the brain juices flowing is to do puzzles. The thousand-piece puzzles can be daunting but are satisfying when you complete them. Get WISHDIAM's two-pack of puzzles featuring Yellowstone National Park and Zion National park.
Thank-You Gifts for Friends
A solid group of friends means so much in life. They're the ones who have your back during the best of times and the worst. Show your appreciation with these five thank-you gifts for friends.
42. Day Spa
Like Donna and Tom say in Parks and Recreation, you need to treat yourself. A terrific way to show appreciation to your friends is to take them on a spa day. These facilities are some of the most relaxing in the world. Use Spa Finder to find one near you and prepare for a day of pampering.
43. Wine tasting
Treat your friends with tickets to a wine festival and try exotic vino you've never tasted. For example, take them to the West Coast for the California Wine Festival in Santa Barbara. You'll try the best wine from the state with cheese, chocolate, and seafood here.
44. Portable phone charger
Some days you find yourself busy and need help getting to a phone charger, so how do you mitigate that problem on the go? Tech advancements have given us portable phone chargers. Get this LOVELEDI power bank to ensure the recipient's phone has enough battery.
45. Truffle oil
Cooking videos are fun to watch on social media. What is one of the trendy brands you see nowadays? TRUFF makes various hot sauces and oils that chefs feature in their videos. Help your friends become TikTok chefs with a bottle of TRUFF truffle oil.
46. Homemade cookies
Imagine walking into a house and smelling freshly baked cookies. There's hardly a better smell in the universe than that. Treat your friends to homemade cookies as thank-you gifts. You can stick with the original chocolate chip or find fun flavors from DŌ, Cookie Dough Confections.
Thank-You Gifts for Parents
Your parents have given you the world, so take time to show them love and affection. Use these five thank-you gift ideas for parents.
47. #1 parent mug
When your dad pours his morning coffee, you can bet he'll use his #1 dad mug from Cabtnca. Get moms a #1 mom mug from Zenply to say thanks for all she does.
48. Photo album
Parents love looking back and cherishing old memories. In the digital age, we don't see as many physical photos as we used to. Print your images and assemble them in this Vienrose photo album. It has 40 blank pages and can hold pictures up to 8×10 inches on each sheet.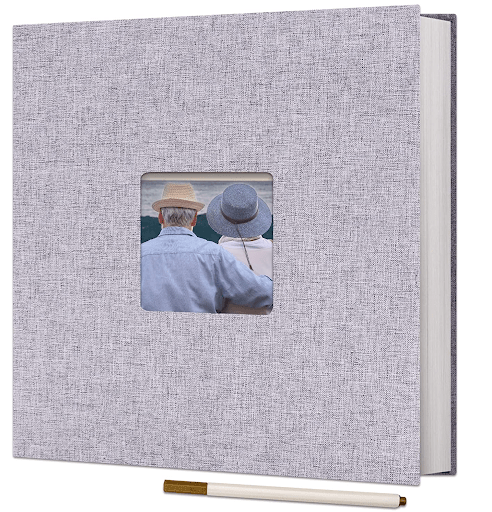 49. Vacation
When you were growing up, did your parents ever talk about a vacation they wanted to take but never did? Now is the time to send them on their way. Vacations are bulk thank-you gifts that are terrific experiences. Say thanks to your parents by giving them a Viking Cruise, one of the best options for adults-only vacations.
50. Cocktail recipe book
Evenings are more relaxing when you pair them with a cocktail. If your parents like to try new drinks, give them the United States of Cocktails by Brian Bartels. The book features recipes, tales, and traditions from each of the 50 states in the union.
51. Massage chair
Imagine your family is at an indoor mall. One parent is shopping while the other sits in one of the massage chairs. Bring those chairs home and give your parents maximum comfort with a Sinxroil massage chair fit with a Bluetooth speaker.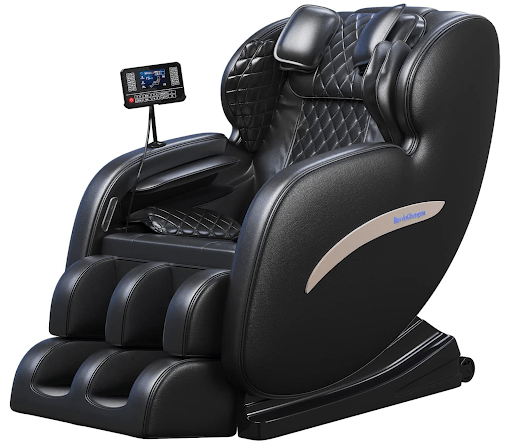 How Can You Personalize a Gift?
Finding personalized thank-you gifts requires some creativity. You'll need to dig in your memory bank to consider what the recipient would appreciate. Do they like big gestures, or are they happiest with a small token? Giving the perfect gift is hard, so think about what they want.
For example, in Parks and Recreation, Leslie Knope wouldn't throw an Ann Perkins birthday party for Ron Swanson. Ann gets a big birthday bash, whereas Ron Swanson gets a steak dinner alone while watching "The Bridge on the River Kwai." While the show is fictional, it shows the best gift-giving strategy is to make things personal.
How Do Gifts Impact Relationships?
Giving gifts goes back to the beginning of human existence. Research from the University of California, Los Angeles shows gifts are an effective form of social exchange1https://www.anthroencyclopedia.com/entry/gifts, redistribution, and market exchange. Giving gifts demonstrates humans can transcend past individualism and care for one another. It creates and strengthens social bonds.
How Do Relationships Impact the Gifts?
Gift-giving typically positively impacts your relationships, but how do your relationships affect what gift you give? A study examined how the giver's relationship2https://www.emerald.com/insight/content/doi/10.1108/JCM-12-2017-2473/full/html influenced their selection.
The research shows givers who feel close to the recipient are more likely to have a "giver-centric" attitude, meaning they'll gift something close to their own personality. Whereas less intimate relationships are more likely to see recipient-centric gifts, where the gift reflects the receiver's qualities.
How Do Gifts Impact the Giver?
The focus of the gift is on the recipient, so you don't want to make it about yourself. However, there are benefits of gift-giving for the giver. One study finds spending money on someone else3https://psycnet.apa.org/buy/2020-23349-001 promotes happiness. It's hard to beat the feeling when someone's face lights up at a gift, and you're the one to thank. The present could make their day or change their life forever.
Gift-Giving FAQs
What are good thank-you gifts?
Good thank-you gifts are the ones you put thought into. Personalizing the gifts make them more special for the recipient. Keep an ear out for what your friends and family enjoy the most and get something related to it.
The gift you get should have meaning and practicality behind it. It neither has to be expensive nor purchased—you can buy an inexpensive gift from the store or craft it yourself. Just ensure you put thought behind it.
What are good thank-you gifts for coworkers?
There are two routes you can take to find gifts for coworkers. First, you can buy them personal gifts like candles, food items, and personalized clothing. You also have the option of getting them practical presents for the office.
For example, you could get them a new pair of headphones or a word-of-the-day calendar. For remote coworkers, you can upgrade their tech with Wi-Fi extenders, charging hubs, or a second monitor.
What are good thank-you gifts for sisters, parents, and brothers?
For your sibling, get a gift that relates to the stage of life they are in or something you remember them enjoying. For example, if your brother likes football, get memorabilia from his favorite college or NFL team. If you have a younger sibling, help them with something you wish you had at that age—buy a textbook or a new laptop if they're starting college. If you haven't seen your sibling in a while, try checking out their social media accounts for some inspiration. Parents will likely be appreciative of anything meaningful relating to their kids or pets.
Key Takeaways for Fun and Memorable Thank-You Gifts
Figuring out a gift doesn't have to be a stressful chore—just base your choice on what the recipient would love. Here are a few considerations to make choosing a thank-you gift a snap:
Personalize the gift based on the recipient. Tailor it to what they enjoy, such as a TV show, a cooking style, or a fun activity.
The price doesn't matter as much as the thought you put into it. Use pretty packaging, add a card, and present the gift in person, if possible.
Make it practical. Get the recipient something they can use daily.
Give them an experience. Giving a journey is one of the best presents to show you care.
Giving gifts strengthens bonds between friends and family. They'll think of you each time they see their present.
Everyone likes to be appreciated and gifts are a great way to express that appreciation. However, are you on a budget or looking for alternative ways to say "Thank you"? Here are 30 Fun Ways to Make Employees Feel Valued & Appreciated.
Article sources
https://www.anthroencyclopedia.com/entry/gifts
https://www.emerald.com/insight/content/doi/10.1108/JCM-12-2017-2473/full/html
https://psycnet.apa.org/buy/2020-23349-001